Today's Contents – Click to Read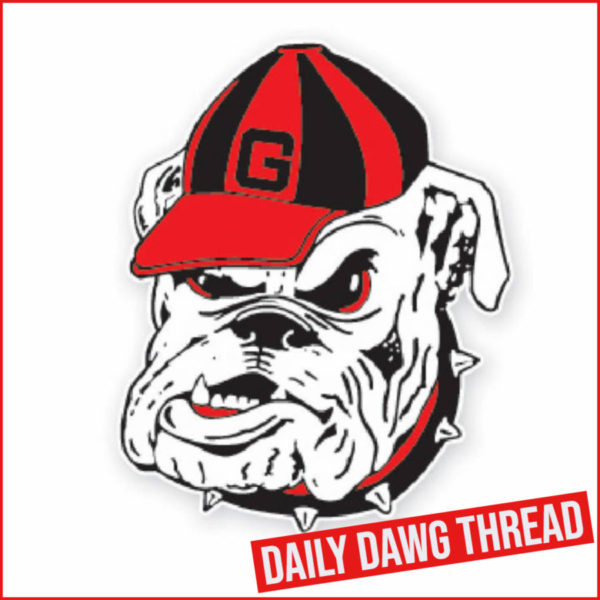 ---
Some Thoreau for Dawg Nation
Much was made of Kirby Smart's quote yesterday at SEC Media Days. When a football coach drops a line from Henry David Thoreau in his introductory remarks, there are bound to be some chortles and/or raised eyebrows. Coaches are expected to quote Lombardi, not Thoreau. Many assume that the stereotypical images of football coaches are fair and accurate, and maybe that's true in some quarters, but not in Athens.
"I've got a quote for you here that really drives home what we think about expectations at University of Georgia. Success comes to those who are too busy to be looking for it. Say that again. Success comes to those who are too busy to be looking for it. That's Henry David Thoreau. For me, that's it. I'm too busy working. I'm too busy trying to do the next thing. I'm too busy trying to take the next step to give our team a competitive advantage to really worry about expectations."
Today's Contents – Click to Read
---
Today's Pics – JT Daniels
2020: Georgia's starting QB in the last four games of the season…finished with 80 completions (119 att.), for 1231 yards and 10 TDs…completed 28 of 38 passes for 401 yards and four scores, including TD passes of 48 and 40 yards, in his UGA debut vs. Mississippi State…became the 10th QB in UGA history to have four TD passes in a game…named SEC Co-Offensive Player of the Week for his performance…also named Maxwell Award Player of the Week and Davey O'Brien Award Great 8…went 26-for-38 for 392 yards and a TD, leading three fourth-quarter scoring drives in Georgia's Peach Bowl win over Cincinnati…tossed a pair of TD passes in win at South Carolina…threw for 299 yards and three TDs in win at #24 Missouri…medically cleared to play just days after the Bulldogs' season opener at Arkansas…participated in pre-season camp.
In 2019 (at USC): Redshirted after a season-ending knee injury suffered in third quarter of opener vs. Fresno State…had completed 25 of 34 passes for 215 yards before the injury…named to the Pac-12 Academic Honor Roll for Fall 2019.
In 2018 (at USC): Started at QB in every game in which he played…the second true freshman USC player to start at QB in the season opener (Matt Barkley was the first in 2009)…was 21 of 35 for 282 yards and a 43-yard TD in his debut vs. UNLV…completed 37 (USC record) of 51 passes for 349 yards and 2 TDs vs. Notre Dame…threw for 322 yards (30×48) vs. Texas…threw for a pair of TDs and a 2-point PAT in the second half to help USC overcome a 13-point deficit vs. Washington State…missed the Arizona State game after suffering a concussion the week before vs. Utah.
Watch a fullscreen slideshow
HERE
.
Click
HERE
for our mobile photo app.
Today's Contents – Click to Read
---
Jump To Comments