Today's Contents – Click to Read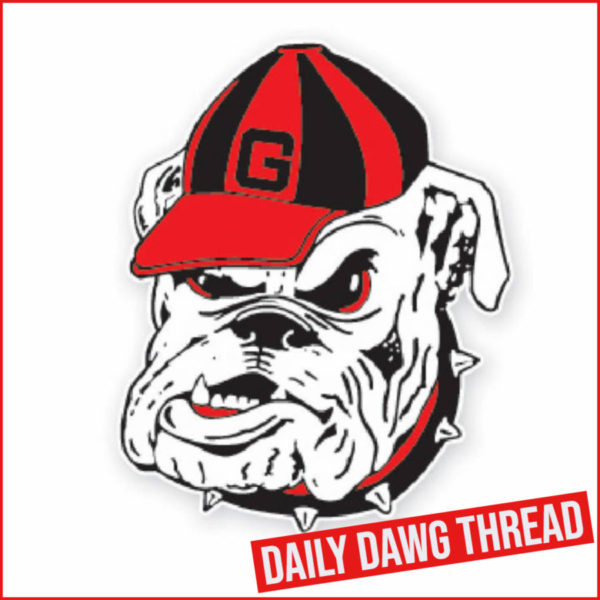 ---
S&D: Bulldogs Excel at 2022 Phillips 66 National Championships
With another Bulldog on the championship podium, the University of Georgia swimming and diving teams concluded a tremendous week of competition at the 2022 Phillips 66 National Championships Saturday evening at the William Woollett, Jr. Aquatic Center.
Rising senior Zoie Hartman highlighted the session with a runner-up finish in the 200-meter individual medley final, posting a personal-best time of 2:12.04, dropping nearly a second-and-a-half from her PB in the morning. Earlier in the week, Hartman tied for seventh in the 100-meter breaststroke final (1:09.16) and prevailed in the 200-meter breaststroke consolation final, posting the third-fastest time, 2:27.26, of all 16 finalists.
One night after winning the national title in the 400-meter freestyle (3:46.36), rising junior Jake Magahey nearly earned his third podium of the week with a fourth-place finish in the 800-meter freestyle, turning in a personal-best time of 7:57.36. In addition to the national championship, Magahey placed third in the 200-meter freestyle final with a PB of 1:46.62.
In other action on Saturday, graduate Callie Dickinson set a new PB in the 200-meter IM, finishing fourth in the consolation final at 2:15.40. Earlier in the week, Dickinson placed sixth in the 200-meter butterfly final and seventh in the 100-meter butterfly final. In the men's medley, rising senior Zach Hils finished fifth with a PB of 2:01.82, his second top mark of the day. In the final event of the session, fellow senior Dillon Downing posted a fifth-place time of 22.47.
Throughout the week, Bulldogs past and present exhibited their prowess in the long course. Recent graduate Dakota Luther opened the meet with a national championship in the 200-meter butterfly, followed later in the week with a bronze medal in the 100-meter fly final. Rising senior Ian Grum picked up a silver medal in the 200-meter backstroke with a PB of 1:57.59, while fellow senior Bradley Dunham claimed the B final in the same event. Additionally, University of Pennsylvania swimmer Matt Fallon won the 200-meter breaststroke national title, following a summer of training in Athens.
Today's Contents – Click to Read
---
2021 Football Photo Replay: Tennessee
Watch a fullscreen slideshow
HERE.
Today's Contents – Click to Read
---
Jump To Comments