Jump To Top of Page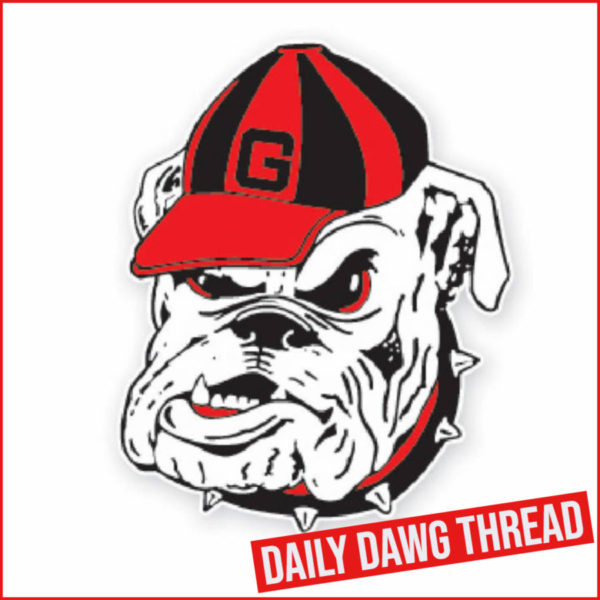 MTennis: UGA signs the nation's No.1 class
Fresh off a run to the NCAA Elite Eight and a national championship in singles by redshirt freshman Ethan Quinn, the University of Georgia men's tennis team has inked the nation's No.1 signing class, according to the Tennis Recruiting Network.
The Bulldogs welcome five players in the fall, including the No. 1 prospect in the class, Alex Michelsen, as well as fellow blue-chip and sixth-ranked player Ignacio Buse. Five-star Davis Taylor and four stars Parker Jacques and Parker Mariencheck round out the signees.
Georgia's incoming freshmen finished with 489 of 525 possible points from the Tennis Recruiting Network voting panel, earning 13 of 21 first-place votes to secure the top class. Stanford, Tennessee, Florida and Princeton round out the top five.
Alex Michelsen | Laurel Springs School | Aliso Viejo, Calif.
Michelsen, the top-ranked American-born player in the 2023 class according to tennisrecruiting.net, comes from Aliso Viejo, Calif., and is a graduate of Laurel Springs School. He holds an International Tennis Federation Junior world ranking of No. 25 and has one of the highest Universal Tennis Ratings among all 18-and-under players internationally, with a 14.65.
Michelsen climbed inside the ATP Top 300 at No. 262 in the world after defeating a top-200 player in the main draw at the Tallahassee Challenger, reaching the quarterfinals. This ranking is a new career-best for the 18-year-old, who also just finished in the finals of the Calabasas 25k.
Michelsen's loaded resume is highlighted with a 2022 Grand Slam doubles title in the boys' division of Wimbledon. He also was a 2022 Australian Open doubles finalist, the 2022 International Tennis Federation Easter Bowl champion in both singles and doubles, and a quarterfinalist in singles and finalist in doubles at the 2022 USTA Boys' Nationals in Kalamazoo, Mich. He also advanced to at least the quarterfinals in four ITF Futures events this calendar year.
He holds an impressive 22-10 record at the ITF Futures and Association of Tennis Professionals Challenger level in 2022, including reaching the finals of the Winston Salem 15k on Nov. 13, 2022, and winning the singles and doubles titles at the East Lansing 15k on Nov. 20, 2022.
The son of Erik and Sondra Michelsen, Alex comes from a family of tennis players. His dad Erik was a three-time All-American for the men's tennis team at the University of Redlands in Redlands, Calif., winning the 1983 Division III singles and team title with the school. His mother, Sandra, also had a storied career at San Diego State. She anchored the top court during her junior and senior seasons, helping lead the Aztecs to a conference championship her senior year, and capped off her career with the National ITA Arthur Ashe Award for Leadership and Sportsmanship in 1989.
Ignacio Buse | Lima, Peru
Buse currently ranks as the sixth-best player in 2023 and holds a 13.54 Universal Tennis Rating. The Lima, Peru native currently resides in Bradenton, Fla.
He holds a career-high Association of Tennis Professionals singles ranking of 665 and 498 in doubles. He peaked in the International Tennis Federation Junior World rankings at No. 9 in the world, the highest ranking of any class of 2023 signee.
Buse has a loaded resume from his tournament accomplishments as well. He finished as the singles champion at the ITF Grade 1 event in his hometown of Lima and won the 2022 ITF 15k Cancun Doubles title. Further, Buse finished as a 2022 French Open finalist in Doubles in the ITF Lima 15k, and he has played in each of the four junior Grand Slam events.
Parker Jacques | Madison Academy | Huntsville, Ala.
Coming from Madison Academy, Jacques was the 97th-best prospect in the class of 2022 and a four-star recruit with a UTR of 11.55. He helped lead his high school to its first-ever state championship in 2021 in the Alabama High School Athletic Association 4A-5A class. During his junior season, Jacques also won the state singles title, winning the championship with a straight-set 6-0, 6-0 win.
Jacques followed in his dad's footsteps by winning both the singles and doubles state titles for Madison Academy and playing collegiate tennis for Georgia. His father, Eddie, was the top-ranked player coming out of high school in 1991, helping the Bulldogs win three-straight conference titles while in Athens, was an NCAA All-American in 1997 and was a regional winner of the Arthur Ashe Sportsmanship and Leadership Award as a collegiate athlete.
Parker Mariencheck | Crossroads FLEX Academy | Raleigh, N.C.
A four-star prospect, Mariencheck is the 103rd-ranked player in the 2023 class with 18 wins against other four and three-star players, a pair of victories against players in the ITF Juniors World Rankings, and an 11.11 Universal Tennis Rating.
The Raleigh, N.C. native has been ranked a top-10 junior in his home state for the past four years. He was a sixth-place finisher at the Winter Nationals Boys' 18s in Florence, S.C., in 2022 and finished in the top 64 of a 256-person field at the Boys' 18s National Championships this past August in Kalamazoo, Mich. His favorite tennis player is Rafael Nadal, and his favorite athlete outside of tennis is Kobe Bryant.
Mariencheck native comes from a family of Bulldogs. His father, Bobby, played for Georgia men's tennis from 1990 until his graduation in 1994, earning All-American status three times and advancing to the 1991 NCAA Doubles Tournament semifinals with partner Wade McGuire. His mother, Nikole, was also a member of the graduating class of 1994 from UGA.
Davis Taylor | UTA Tennis Academy | Capstone Academy | Atlanta
Taylor is a five-star recruit with an 11.47 UTR and is currently the 66th-ranked prospect on tennisrecruiting.net, peaking at No. 43. The incoming freshman has an impressive resume, reaching the semifinal round of the Atlanta Junior ITF event in October 2022 and the quarterfinals of the Horgen Switzerland Junior ITF event in September.
Taylor also previously earned a Gold Ball at the UTSA National Championship for the Boys' 14 field, finished top-15 in the nation in the 12s and 14 s field, and reached the quarterfinals in doubles for both the Boys' 14 National Claycourts and Boys' 14 National Hardcourts. He finished fourth in doubles at the Boys 16s National Winter Championships at the USTA National Campus in Lake Nona, Fla.
Coming from the UTA Tennis Academy, the high school senior holds an unweighted 3.8 grade point average while taking all honors courses at Capstone Academy for academics. Davis is the son of Marianna Land, a former letter winner for the Georgia women's tennis team and a member of Jeff Wallace's 1994 national championship team, as well as the 1994 and 1995 national indoor championship teams.
---
WBB: Lady Dawgs in the pros
Former Georgia guard Maya Caldwell, who signed with the WNBA's Indiana Fever, leads an impressive group of former Lady Bulldogs playing professionally.
After joining the Fever in February, Caldwell has appeared in each of the team's first five games, with 12 total points and 1.5 assists per contest. The 2021 SEC Tournament Most Valuable Player was drafted by the Fever in 2021 and played for the Atlanta Dream last season.
Below are notable updates on other Georgia alumni (arranged by years played at UGA).
Merritt Hempe — Years at Georgia (2013-16) — Team: Valencia Basketball Club — Spain
• Recently signed with the Valencia Basketball Club in Spain after playing in Turkey last year.
• Played in 20 games for Turkey's Nesibe Aydin Ankara.
• Overall, Hempe averaged 13.8 points and led her team with 6.6 rebounds in 2022.
• In eight seasons since graduating from Georgia in 2016, Hempe has played professionally in Germany, Russia, Turkey and Spain.
Caliya Robinson — Years at Georgia (2015-19) — Team: Toulouse — France
• Robinson most recently played for Toulouse and Charnay in the LFB (Women's Basketball League in France) in 2021-22.
• Appeared in 17 total games and averaged 10.5 ppg and 4.9 rpg for Toulouse.
• After being drafted by the Indiana Fever in 2019, she has played professionally in Spain, France, Romania and Turkey.
Simone Costa — Years at Georgia (2016-18) — Team: Valur in Icelandic Subway League
• Played in 36 games for the team Valur in the Icelandic Subway League.
• Averaged 11.0 ppg, 3.8 rpg, and 1.7 spg during the 2022-23 season.
• Was second on the team in scoring, leading her team to an impressive 28-9 overall record.
• The Portugal native also played in the United Kingdom following graduation from Georgia in 2018.
Stephanie Paul — Years at Georgia (2016-20) — Team: Colomiers — France
• Played the 2022-23 season overseas with Colomiers, a member of the France — NF1 league.
Que Morrison — Years at Georgia (2017-22) — Team: Lucca — Italy
• Following an illustrious career at the University of Georgia, Morrison played her first season of professional basketball in Italy.
• Morrison finished second on the team in scoring with 12.5 ppg to go with 2.2 steals per contest.
• She was a usual starter who averaged a team-best 33 minutes per matchup.
Taja Cole — Years at Georgia (2017-18) — Team: Athletes Unlimited
• Signed to play for Athletes Unlimited in Dallas.
• An impressive season with 12.1 points per game, 130 assists and 80 total rebounds.
Jenna Staiti — Years at Georgia (2018-22) — Team: Athletes Unlimited
• Signed to play for Athletes Unlimited in Dallas.
• Has totaled 18 points and 18 boards for Team Smith.
Diamond Battles — Years at Georgia (2022-23)
• Signed a training camp roster this spring with the WNBA's Connecticut Sun.
• Played just over five minutes in the Suns' preseason win against the New York Liberty.
Brittney Smith — Years at Georgia (2022-23) — Team: Racers in the Mexican LMBF
• Signed with the Racers in the Mexican LMBF league.
• Has seen action in eight games, averaging a double-double with 12.9 points and 10.1 rebounds per game.
• Knocking in 54 percent from the field and team-best 81 percent from the free-throw line for the Racers.
Malury Bates — Years at Georgia (2017-23) — Team: Albury Wodonga – Australia
• Signed with Albury Wodonga in Australia.
---
Jump To Today's Discussion Thread