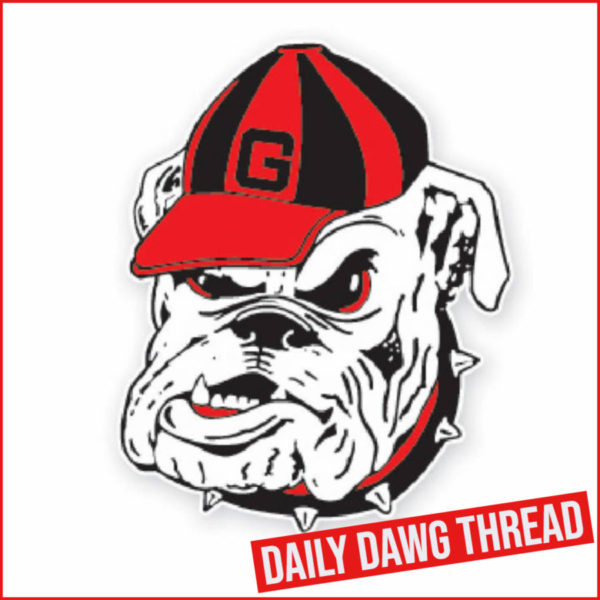 ---
BASEBALL: Dawgs Face VCU Tonight in NCAA Regional
The Georgia Bulldogs square off against Atlantic 10 champion Virginia Commonwealth Friday in the opening round of an NCAA Regional here on the campus of North Carolina. First pitch is scheduled for 7:06 p.m., and it will be streamed on ESPN+ and be available on the Georgia Bulldog Sports Network.
Georgia (35-21) will be making its 13th NCAA Tournament appearance when it opens against the Rams (40-18), winners of 15 straight and back-to-back champions of the Atlantic 10. The host and top seed No. 16 North Carolina Tar Heels (38-19) battles No. 4 seed Hofstra (30-21) in the first game Friday starting at 2 p.m. at Boshamer Stadium. UNC is the No. 10 national seed.
The Bulldogs held a 75-minute workout here Thursday for their final preparations before Friday's action. Georgia's Ike Cousins head baseball coach Scott Stricklin said the team is focused for the challenge of facing a talented VCU squad.
"Our goal is to get to the postseason, and this team has done a good job battling adversity and the injuries," said Stricklin. "Everyone has that stuff, and we've have had our fair share. We've had some ups and downs, and here we are as a No. 2 seed on the road. It's going to be a good challenge for us. We've got a lot of guys that have played in the postseason, some older guys, and they have seen more things and experienced more things. When you have that, less rattles you. There's not a lot these guys haven't seen on the field. We're ready to go."
Friday's Probable Pitching Matchup
UGA: Jonathan Cannon (9-3, 3.62 ERA, RHP, Jr.) vs. VCU: Tyler Davis (4-2, 3.25, LHP, So.)
Cannon, who was named a Third Team All-American by Collegiate Baseball Friday, ended the regular season as the SEC leader in victories and ranked in the top 10 in ERA and innings pitched. A First Team All-SEC selection, he is a semifinalist for the Dick Howser Trophy.
Watch a fullscreen slideshow
HERE.
Georgia Bulldog Sports Network (Announcers: Jeff Dantzler & David Johnston)
Free audio streaming of all Georgia Bulldogs games can be heard using the Gameday LIVE app.
Friday Pregame Radio Show at 6:40 p.m. ET: https://georgiadogs.com/watch/?Live=4203&type=Live
ESPN+ Stream Link: https://www.espn.com/watch/player/_/id/09dd469c-7af3-4ed9-90fb-74a39dada980
ESPN+ Announcers For NCAA Chapel Hill Regional: Eric Rothman & Jay Walker
Note: This regional (and others) will be available only on ESPN+, and you have to be a subscriber to watch. Because this is an NCAA and ESPN agreement, games on ESPN+ will not be simulcast on SECN+ for SEC Network subscribers.
NCAA Baseball Tournament Live Stats Link: https://www.ncaa.com/game/5985317
NCAA Baseball Tournament Program Link: https://link.edgepilot.com/s/ecb290bd/bjBAaJbqB0WLqFsqdDmvLQ?u=http://www.ncaa.com/DIBaseball
---
WBB: UGA Signs 6-5 Freshman Post
Fatima Diakhaté, a 6-foot-5 post player from Montverde Academy in Florida, has signed with the Georgia Lady Bulldog basketball team, Katie Abrahamson-Henderson announced Thursday.
Diakhaté (pronounced Djah-kah-tay) is a native of Gatineau, Quebec, Canada. She will be an incoming freshman during the 2022-23 season for the Lady Bulldogs.
"I am thrilled to welcome Fatima to the University of Georgia," Coach 'ABE' said. "Fatima comes from a talented lineage of basketball players. She is a true inside presence with exceptional hands and a high basketball IQ. I am excited she made the decision to come to Georgia and be a part of our program, where we can develop her into an elite post presence. I am excited to see her flourish in our program."
At Montverde, Diakhaté helped her team win the GEICO High School National Title – the first in program history. She went to Montverde Academy after a spending the 2019-20 season at Capital Courts Academy Prep School in Ottawa.
Diakhaté competed for Canada at the 2019 FIBA U16 Women's Americas Championship, where she played in five of the team's six games overall.
Recently, Diakhaté was invited to play in the 2022 All Canadian Games, which showcases the very best basketball players in the country.
---
WTENNIS: Final ITA Poll Includes Five Dawgs
For the 34th time in 37 seasons, the University of Georgia women's tennis team concluded the season with a top-15 finish.
In the final Intercollegiate Tennis Association rankings sponsored by Tennis-Point that were released Wednesday, Georgia came in at No. 11, while the Bulldogs ranked ninth in the final United States Tennis Association Poll.
The Bulldogs boasted five final individuals rankings in No. 21 Mell Reasco, No. 38 Lea Ma, No. 106 Dasha Vidmanova, and two doubles teams in No. 17 Morgan Coppoc and Ania Hertel and No. 28 Reasco and Vidmanova.
In 2022, Georgia finished 19-7 with a 10-3 Southeastern Conference record and reach the NCAA Tournament for the 35th consecutive year. The Bulldogs captured 15 ranked wins, including a 7-0 sweep over No. 4 Ohio State.
Georgia head coach Jeff Wallace recently completed his 37th season at the help of the Bulldogs. He has amassed a 792-194 record for a .803 winning percentage. As the nation's winningest active women's tennis coach, Wallace has built the Georgia Bulldogs into one of the most elite programs in women's collegiate tennis.
---
MTENNIS: Hamish Stewart 10th in Final ITA Individual Ranking
Georgia men's tennis graduate student Hamish Stewart came it at No. 10 nationally in singles to highlight the final Intercollegiate Tennis Association Individual rankings that were released Thursday.
It marks the highest finish for a Georgia player since 2009, when Nate Schnugg was ranked No. 10 nationally at the end of the season. Numerous Bulldogs have come close to cracking the final top-10 since then, including Austin Smith's No. 12 finish in 2016 and Wil Spencer's No. 11 mark in 2012.
Stewart earned ITA All-America honors and first-team All-SEC accolades. He led the Bulldogs with a 28-13 overall singles mark, including a remarkable 18 wins against nationally ranked foes. He played No. 1 singles for Georgia and boasted a 13-6 record at the top spot.
Stewart earned a bid to the 2022 NCAA Singles Championship, where he made an impressive run to the Round of 16.
Joining Stewart in the rankings was Philip Henning at No. 47, Tristan McCormick at No. 68 and Trent Bryde at No. 112 nationally. In doubles, Bryde and Henning finished ranked No. 39, while McCormick and Stewart finished at No. 50.
As a team, Georgia finished with an 18-8 overall record and 9-3 mark in the SEC this season. The Bulldogs were ranked No. 11 in the final team rankings that were released on May 25.
---
BASEBALL PHOTO GALLERY: The Tate Twins
Watch a fullscreen slideshow
HERE.
---
---
Jump o Coments