Today's Contents – Click to Read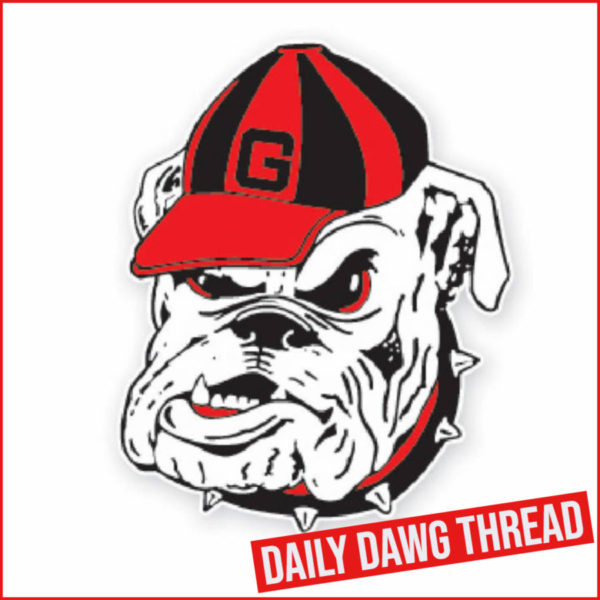 ---
BASEBALL: Dawgs Fall 1-8, Elimination Game Today at 1:00
Virginia Commonwealth hit four home runs and won its 16th straight game, an 8-1 decision over Georgia in an NCAA Regional Friday at Boshamer Stadium.
A three-run home run from shortstop Connor Hujsak in the top of the first set the tone for the Rams as they improved to 41-18. Tyler Locklear had reached on a single followed by Logan Amiss who was hit by a pitch to set the stage for Hujsak's ninth home run of the year. VCU forced Bulldog right-hander Jonathan Cannon to throw 33 pitches in the inning. In the bottom of the first, Georgia put runners at the corners with two outs for Parks Harber but VCU left-hander Tyler Davis got him to fly out to end the inning. Locklear's run-scoring double extended the Rams lead to 4-0 in the second as they collected three more hits and left the bases loaded. In the second, Georgia got a leadoff double from senior second baseman Cory Acton to extend his hitting streak to five games, however he was stranded as the Rams maintained their edge. Overall, Georgia left 14 men on base on the night while the Rams stranded 17 baserunners.
In the third, Rams catcher Jacob Selden blasted his fourth home run, a solo shot to make it 5-0. VCU would leave the bases loaded for the second straight inning. Cannon was lifted after 3.2 innings, surrendering five runs on seven hits with two walks, three strikeouts and three hit batters. He threw 91 pitches. Davis Rokose pitched the next 0.2 innings and allowed one run before the Bulldogs looked to Will Pearson with two on and one out in the fifth. With the infield in, the Bulldogs made a couple of solid defensive plays to end the threat as Josh McAllister threw out a runner at home and Acton snared a liner.
In the sixth, VCU designated hitter Will Carlone connected for his eighth home run, a solo shot to extend the lead to 7-0. With one on and one out, Georgia brought in right-hander Michael Polk. After a couple of walks loaded the bases, he came back to strike out Locklear and Logan Amiss. Hujsak struck again to lead off the seventh, a blast to centerfield for an 8-0 lead. Polk tied his career high with five strikeouts in only 1.2 innings and gave up one run.
Bulldog graduate shortstop Cole Tate (2-for-4) smacked his sixth home run, a solo shot in the seventh to spoil the Rams shutout bid. Sophomore right-hander Bryce Melear pitched two scoreless innings for the Bulldogs. Georgia fell to 35-22. Davis, in a planned staff outing, notched the win to move his record to 5-2 while Cannon dropped to 9-4.
"We needed to get off a great start, and we didn't and VCU did," said Georgia's Ike Cousins head baseball coach Scott Stricklin. "They had the early momentum in their dugout; they were the aggressors, and we couldn't get a hit with runners in scoring position. When they hit the ball hard, it left the park. When we did, it stayed in, and I thought Ben Anderson hit three out tonight, and they all were caught at the track or at the wall."
The Bulldogs now face Hofstra (30-22) in an elimination game Saturday at 1:06 p.m. In earlier action Friday, the top seed and host Tar Heels defeated Hofstra 15-4 to improve to 39-19. UNC will battle VCU in a winner's bracket matchup in the nightcap.
Today's Contents – Click to Read
WBB: Amiya Evans Signs With UGA
Amiya Evans, the No. 14 ranked forward in the 2022 class according to ESPN, has signed with the Georgia Lady Bulldog basketball team, head coach Katie Abrahamson-Henderson announced Friday.
The Tampa, Fla., native will be a freshman this upcoming season at Georgia.
"We are elated that Amiya has chosen the University of Georgia," Coach 'ABE' said. "Amiya is an extremely skilled forward who can stretch the floor. She brings a versatility at the forward spot that will enhance what we do on the offensive end. Amiya has a high basketball IQ, has been around the game her entire life and comes from an outstanding basketball family."
The 6-foot-2 Evans is a consensus four-star and top-70 overall prospect nationally and was a 2022 McDonald's All-America nominee. She prepped at DME Academy in Daytona Beach, Fla., and played for the Miami Suns.
DME Academy earned a No. 2 national ranking by ESPN after making it to the semifinals of the 2022 GEICO National Championships. Evans averaged close to a double-double with 9.0 points and 7.0 rebounds per game this past season.
Evans also played at Tampa Bay Tech, where she helped the team capture its first-ever state title back in 2019. She led Tampa Bay Tech in rebounds with 7.6 per game as the squad finished with a 29-3 overall record.
Evans is the daughter of NBA veteran Reggie Evans, who played for the Seattle Supersonics, Denver Nuggets, Philadelphia 76ers, Toronto Raptors, Los Angeles Clippers, Brooklyn Nets and Sacramento Kings.
Today's Contents – Click to Read
---
Ladd McConkey Photo Gallery
Watch a fullscreen slideshow
HERE.
Today's Contents – Click to Read
---
Jump To Comments