Jump To Top of Page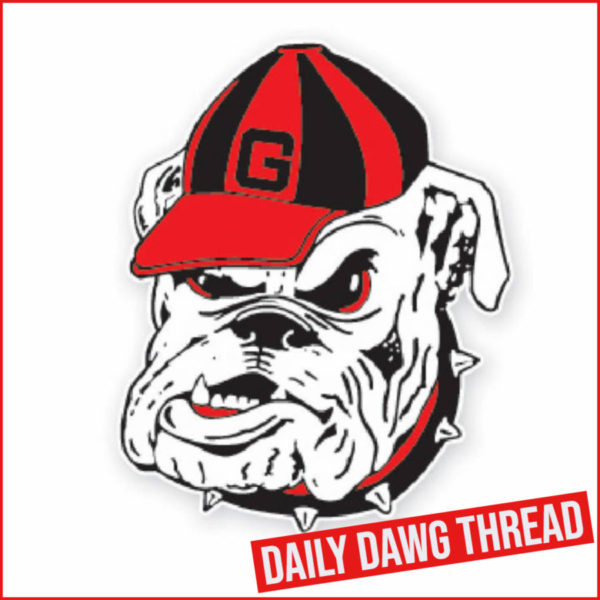 Baseball: Georgia names LSU pitching coach to lead the Diamond Dawgs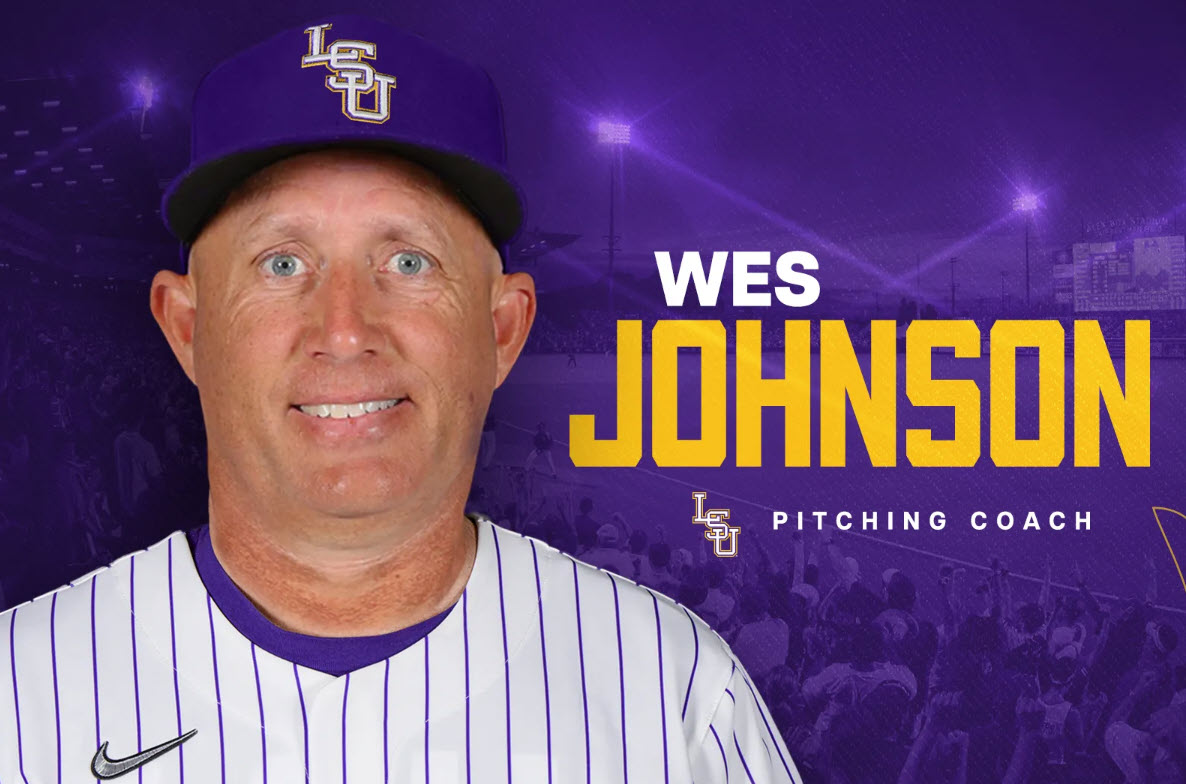 Wes Johnson, the renowned pitching coach for LSU, has been named the Ike Cousins head baseball coach at the University of Georgia, J. Reid Parker Director of Athletics Josh Brooks announced Monday.
"We are extremely excited to welcome Wes Johnson and his family to Athens and the University of Georgia," said Brooks. "Wes has a proven track record of developing student-athletes while helping teams achieve impressive results. We aim to compete for postseason success and championships, and Wes has done that throughout his coaching career at every level, from high school to college and up to the Major Leagues. We are confident he will make Georgia Baseball one of the premier programs in the country."
A native of Sherwood, Ark., Johnson became the first pitching coach in Major League Baseball (MLB) history to make the move directly from the college ranks to the big leagues when he was hired by the Minnesota Twins in November of 2018. He served as a collegiate pitching coach since 2008, with stints in the Southeastern Conference at Mississippi State and Arkansas before joining the Twins. Minnesota was leading the American League Central Division in June of 2022 when he opted to return to the college game at LSU.
Johnson will remain with the Tigers (46-15) until their season is complete. They are the No. 5 NCAA Tournament National Seed and set to play the winner of the Lexington, Ky., regional (Kentucky or Indiana) in a Super Regional starting Friday or Saturday in Baton Rouge. The Tigers are among the top eight national seeds for the first time since 2017.
The Twins won their division in Johnson's first two years directing the pitching staff, and in 2020, the club ranked fourth in the Majors in ERA, WHIP, and ninth in strikeouts per nine innings. Ace right-hander Kenta Maeda posted a 2.70 Earned Run Average (ERA) and a 6-1 mark to earn a runner-up finish for the American League Cy Young Award.
During his time as a college coach, 30 of Johnson's pitchers have been drafted by MLB teams, and he has been at the forefront of utilizing Trackman technology. Current LSU ace Paul Skenes (11-2, 1.90 ERA, 179 Ks in 99.1 IP), who has been named the National Pitcher of the Year by multiple outlets, is projected as another first-round MLB selection that Johnson has developed. As pitching coach at Arkansas, Johnson helped the 2018 Razorbacks reach the College World Series Finals as they finished 48-21. The top pitcher on that 2018 staff was Blaine Knight who went 14-0 with a 2.80 ERA and was a third-round pick of the Baltimore Orioles.
In his one season at Mississippi State, Johnson was instrumental in a dramatic turnaround by the Bulldogs going from worst to first. After winning only eight SEC games the previous year and having the highest ERA in the league, the 2016 club claimed the SEC regular-season title and advanced to an NCAA Super Regional. MSU won 44 games, its most since 1997. He produced six pitchers that were selected in the MLB Draft, including Golden Spikes Award semifinalist Dakota Johnson who went 34th overall to the St. Louis Cardinals.
In four seasons at Dallas Baptist University (DBU), Johnson helped the Patriots to three NCAA Regional appearances, had 14 pitchers drafted, and his pitching staffs set single-season records for almost every major statistical category, including ERA, strikeouts, and saves. In 2015, DBU had five pitchers chosen in the first 12 rounds. Prior to Johnson's arrival (1967-2011), DBU had only six pitchers drafted in the first 10 rounds. The 2015 Patriots won a school-record 46 games, hosted their first NCAA Regional, and earned the program's highest final ranking.
During his three seasons in the Southland Conference at the University of Central Arkansas (UCA), Johnson's pitching staffs set Division I school records in ERA, WHIP, strikeouts, opponent batting average, and fewest walks. In 2009 while on staff at Southern Arkansas, the Muleriders went 52-11 and were ranked No.1 in the Division II poll for 20 weeks. One of his star pitchers was Hayden Simpson, who became the first-round pick of the Chicago Cubs in the 2010 MLB Draft.
Before going to UCA, Johnson spent four seasons as the head coach of Abundant Life High School in his hometown of Sherwood. He guided the Owls to a 102-25 record, including one state title and two state championship game appearances.
Johnson earned a bachelor's degree in marketing from the University of Arkansas Monticello in 1994. While at DBU, he tallied 33 hours working towards a master's in kinesiology. Johnson and his wife, Angie, have three children: Ryan, Anna, and Ava.
"I am looking forward to leading the University of Georgia baseball program and want to thank President Jere Morehead and athletic director Josh Brooks for their support and this tremendous opportunity at one of the premier institutions in the SEC," said Johnson. "Being the head coach at Georgia is a dream come true. I can't wait to meet and start working with our amazing student-athletes and developing our plan to compete for SEC and National Championships. Also, I'd like to thank Scott Woodward and Jay Johnson at LSU as we pursue a national championship this season and for supporting me and my family as we embark on this incredible journey to lead the Bulldogs."
Wes Johnson Coaching Career
1997-2002: Assistant Coach, Sylvan Hills (Ark.) High School
2003: Assistant Coach, Arkansas Baptist High School
2004-2007: Head Coach, Abundant Life High School (Sherwood, Ark.)
2008: Pitching Coach, Central Arkansas
2009: Pitching Coach, Southern Arkansas
2010-11: Pitching Coach, Central Arkansas
2012-2015: Pitching Coach, Dallas Baptist
2016: Pitching Coach, Mississippi State
2017-18: Pitching Coach, Arkansas
2019-22: MLB Pitching Coach, Minnesota Twins
2023: Pitching Coach, LSU
Personal
Born: Sept. 9, 1971
Hometown: Sherwood, Ark.
Education: University of Arkansas Monticello, B.A. in Marketing, 1994
Family: Wife, Angie; Children: Ryan, Anna and Ava
---
MTennis: Trent Bryde and Ethan Quinn were officially named 2023 ITA All-Americans
Quinn, the 2023 NCAA Singles national champion, becomes just the second freshman in program history to be named an All-American in both singles and doubles, while Bryde picked up his fifth career All-American by receiving the honor in doubles.
Both players qualified for All-American status by finishing the year among the best in the country in the singles and doubles rankings. Quinn finished the year as the No. 2 ranked player in singles after winning the NCAA singles title as the two-seed, while Bryde and Quinn finished the season ranked No. 4 in doubles and being named the four-seed in the NCAA Doubles Championship.
In singles, the title of All-American is given to athletes that receive a top 16 seed in the NCAA Singles Championship, advance to the round of 16 in the individual tournament or finish the year ranked in the top 20 of the final ITA singles rankings. To earn the honors in doubles, a pair must either earn a top-eight seed in the NCAA Doubles Championship, advance to the quarterfinals of the tournament together or finish in the top 10 of the ITA doubles rankings.
Quinn, a native of Fresno, Calif., finished his first collegiate season as the NCAA Singles National Champion, winning the program's fifth individual national title. The second seed in the 64-person field, he defeated TCU's Luc Fomba, UNC's Ryan Seggerman, Stanford's No. 9-16 Nishesh Basavareddy, Michigan's Andrew Fenty, Virginia's No. 9-16 Chris Rodesch and Michigan's No. 8 Ondrej Styler to mark his place in history.
The SEC Freshman of the Year finished the season winning 17 consecutive singles matches with a 34-10 record overall, including a 26-7 mark against ranked opponents. Quinn became the fourth freshman to win the singles championship in history and won the ITA All-American Championships singles title in the fall.
Bryde, a Suwanee native, manned court three in singles and one in doubles this past season, where he went 11-8 and 18-9, respectively. Along with Quinn, the two defeated 13 ranked opponents and finished the dual-match season riding a seven-match win streak together. He finished with a career record of 73-58 in singles and 77-52 in doubles.
This marks the fifth time Bryde has been named an All-American, earning the distinction in singles and doubles in 2020 and 2021. He also was a two-time All-SEC recipient, being named to the second team in 2021 and first team this season.
Georgia has now had 54 players account for 100 All-America awards. The Bulldogs have now had at least one player be named an All-American in 41 of the last 42 years.
---
Garrison Hearst and Richard Seymour are among 78 players named Monday to the 2024 College Football Hall of Fame ballot
The announcement of the 2024 College Football Hall of Fame Class will be made in early 2024, with specific details to be announced in the future.
The 2024 College Football Hall of Fame Class will be officially inducted during the 66th NFF Annual Awards Dinner Presented by Las Vegas on Dec. 10, 2024, and permanently immortalized at the Chick-fil-A College Football Hall of Fame in Atlanta. They will also be honored at their respective schools with an NFF Hall of Fame On-Campus Salute, presented by Fidelity Investments, during the 2024 season.
Hearst, a Lincolnton, GA, native who played for head coach Ray Goff, was a 1992 unanimous First Team All-American and winner of the Doak Walker Award as the nation's most outstanding running back. He finished third in the 1992 Heisman Trophy voting after leading the nation in scoring (126 points). Hearst was also the 1992 SEC Player of the Year and finished his career trailing only Herschel Walker in career rushing yards (3,232) at Georgia. He was the third pick in the 1993 NFL Draft by the Arizona Cardinals. Hearst played 12 years in the NFL with the Cardinals (1993-95), Cincinnati Bengals (1996), San Francisco 49ers (1997-203), and Denver Broncos (2004). He was the NFL Comeback Player of the Year in 2001 after returning from a severe knee injury.
Seymour, a defensive tackle from Gadsden, SC, played for head coach Jim Donnan. He was a 2000 First Team All-American, helping the Dawgs to four-straight bowl wins and top 20 final national rankings. He was a two-year team captain and two-time First Team All-SEC selection. Seymour was the 1999 UGA Defensive MVP and one of only two defensive linemen in school history to lead the team in single-season tackles (74 in 1999). He was inducted into the Pro Football Hall of Fame in 2022. He was a first-round draft choice of the New England Patriots and played 12 years in the NFL-eight with the Patriots and four with the Oakland Raiders. Seymour was on three Super Bowl champion teams with New England.
"It's an enormous honor to just be on the College Football Hall of Fame ballot considering more than 5.62 million people have played college football and only 1,074 players have been inducted," said NFF President & CEO Steve Hatchell. "The Hall's requirement of being a First-Team All-American creates a much smaller pool of about 1,500 individuals who are even eligible. Being in today's elite group means an individual is truly among the greatest to have ever played the game, and we look forward to announcing the 2024 College Football Hall of Fame Class early next year."
The criteria for Hall of Fame consideration
First and foremost, a player must have received First-Team All-America recognition by a selector that is recognized by the NCAA and utilized to comprise its consensus All-America teams.
A player becomes eligible for consideration by the Foundation's Honors Courts 10 full seasons after his final year of intercollegiate football played.
While each nominee's football achievements in college are of prime consideration, his post-football record as a citizen is also weighed. He must have proven himself worthy as a citizen, carrying the ideals of football forward into his relations with his community. Consideration may also be given for academic honors and whether the candidate earned a college degree.
Players must have played their last year of intercollegiate football within the last 50 years.* For example, to be eligible for the 2024 ballot, the player must have played his last year in 1974 or thereafter. In addition, players who are playing professionally and coaches who are coaching on the professional level are not eligible until after they retire.
A coach becomes eligible three full seasons after retirement or immediately following retirement provided he is at least 70 years of age. Active coaches become eligible at 75 years of age. He must have been a head football coach for a minimum of 10 years and coached at least 100 games with a .600 winning percentage.
Nominations may only be submitted by the current athletics director, head coach or sports information director (SID) of a candidate's collegiate institution. Nominations may also be submitted by the president/executive director of a dues-paying chapter of the National Football Foundation.
---
Jump To Today's Discussion Thread