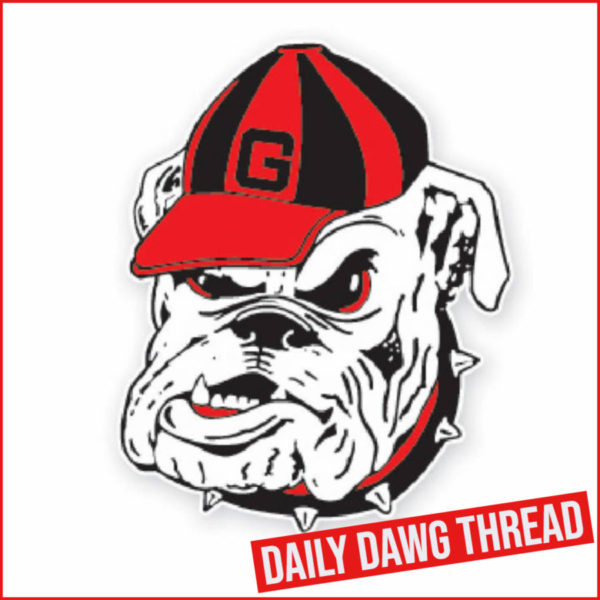 ---
BASEBALL: Jack Gowen and Jonathan Cannon Named (NCBWA) All-Americans
University of Georgia pitchers Jack Gowen and Jonathan Cannon have been named to the National Collegiate Baseball Writers Association (NCBWA) All-America teams, the organization announced Thursday.
Gowen, a senior native of Folkston, Ga., made the First Team, while Cannon, a junior from Alpharetta, Ga., was selected to the Third Team following two rounds of voting by the NCBWA. A total of 78 baseball student-athletes comprised the NCBWA's 23rd Annual All-America first, second and third teams. To see the complete NCBWA All-America teams, click on this link: https://gado.gs/9ez
Gowen went 2-0 with a 2.39 ERA and 10 saves for the Bulldogs who went 36-23 and advanced to the NCAA Chapel Hill (N.C.) Regional. He was 10-for-10 in save chances including seven in league play. Earlier this month, he was named one of 10 finalists for the NCBWA Stopper of the Year Award, given to the top relief pitcher in NCAA Division 1 Baseball. A co-captain on the 2022 squad, he is on track to earn a degree this summer in Consumer Economics.
Cannon served as the ace of the 2022 rotation with a 9-4 mark and 4.02 ERA. He made a team-high 13 starts for the Bulldogs. In 78.1 innings, he tallied 68 strikeouts and 12 walks. In SEC action, Cannon went 6-2 to help the Bulldogs to a 15-15 mark, good for second place in the Eastern Division.
Several publications rank Cannon among the top prospects for the 2022 MLB Draft (July 17-19). Currently, Cannon and junior pitcher Dylan Ross are in San Diego at the second annual MLB Draft Combine that runs through Saturday. The MLB Network is providing on-site coverage of the event held at Petco Park, home of the Padres.
A full listing Georgia's postseason honors can be seen below.
Georgia Bulldog Postseason Honors
Ben Anderson, CF: SEC Baseball Scholar-Athlete-of-the-Year; CoSIDA Academic All-District Team.
Jonathan Cannon, RHP: Third Team All-American (Collegiate Baseball, NCBWA), Southeast All-Region First Team (ABCA/Rawlings), First Team All-SEC (SEC Coaches), Dick Howser Trophy Semifinalist.
Jack Gowen, RHP: First Team All-American (NCBWA), Southeast All-Region Second Team (ABCA/Rawlings); NCBWA Stopper of the Year Finalist.
Cole Tate, SS: Southeast All-Region Second Team (ABCA/Rawlings); SEC Community Service Team.
Jaden Woods, LHP: USA Baseball Collegiate National Team Summer Training Camp invitation.
---
WTENNIS: UGA To Host 2023 ITA Kickoff Weekend
The University of Georgia women's tennis team will serve as a host for the 2023 ITA Kickoff Weekend, which will take place Jan. 27-28, 2023 in Athens.
The Bulldogs will welcome No. 2 seed USC, No. 3 seed Notre Dame and the fourth seed Stetson for the Athens Regional.
The ITA Kick-Off Weekend event serves as the beginning of the dual match season for college tennis. 120 teams each will compete across 30 sites for a spot in the ITA Men's and Women's Indoor Championships. Georgia has been a host site in all but two years since the ITA Kick-Off inaugural season in 2009. The Bulldogs are 24-0 in Athens, and 25-1 overall in the opening spring event. The Bulldogs own four National Indoor Titles (1994, 1995, 2002, 2019) in 31 appearances, dating back to its inception in 1988.
Georgia returns graduate Meg Kowalski, seniors Ania Hertel and Lea Ma, and sophomores Guillermina Grant, Mai Nirundorn, Mell Reasco, and Dasha Vidmanova to go along with a talented group of newcomers on next season's roster. This past year, the Bulldogs finished 19-7 overall and 10-3 in the SEC on their way to a 35th-straight NCAA appearance.
---
ICYMI: UGAAA Announces $300 Million Fundraising Campaign
The University of Georgia Athletic Association announced that it will undertake a $300 million comprehensive fundraising campaign to support key department priorities over the next five years. This announcement comes following unprecedented fundraising success, during which The Georgia Bulldog Club has raised more than $200 million, largely in support of athletic facility projects, since 2015 through the Magill Society.
"The Commit to the G Campaign will allow us to continue our pursuit of recruiting and developing today's champions and tomorrow's leaders by providing an inclusive and diverse environment that allows student-athletes to achieve their highest potential," said Josh Brooks, J. Reid Parker Director of Athletics. "I am grateful to President Morehead and the Athletic Board for their support as we begin this ambitious fundraising campaign."
The Commit to the G Campaign will focus on generating support in three distinct areas: People, Places, and Programs. The People category includes fundraising for retention and growth of coaching staffs, enhanced recruiting resources, and staff leadership training. The Program component will be devoted to both enhancing existing programs and creating new avenues for our student-athletes to achieve their highest academic, athletic, and personal ambitions during their time at UGA. The Places element will support top facility enhancement projects, including enhancements to Sanford Stadium, the indoor tennis center, Foley Field, and Turner Softball Stadium.
Additionally, in celebration of the 50th anniversary of Title IX, $50 million of the campaign will be earmarked for women's athletics priorities at UGA. Fundraising goals include facility-specific enhancements and upgrades that directly impact women's varsity programs, women's leadership development, and increased sport-specific resources.
"We have a rich history of academic and competitive excellence in women's athletics at Georgia. Etched in our record books are the names of some of the best to have competed in their respective sports," said Darrice Griffin, Senior Deputy Director of Athletics. "While it is important to celebrate our trailblazers and the progress for women in sports over the last 50 years, a successful 50 for 50 Campaign will ensure we have the resources needed to sustain and advance elite-level women's athletics at UGA for generations to come."
---
2016 Football Photo Flashbacks
Watch a fullscreen slideshow
HERE.
---
Jump To Comments