Today's Contents – Click to Read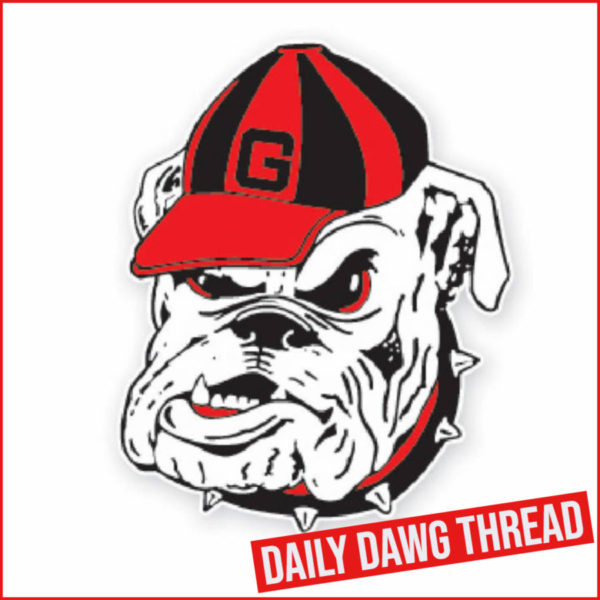 ---
Softball: Baldwin Moves Up to Head Coach
J. Reid Parker Director of Athletics Josh Brooks has announced Tony Baldwin as the next head coach of the University of Georgia softball program.
"When you lose an incredible leader like Coach Lu (Harris-Champer), it is vital that your replacement has the ability build on established success and continue to elevate the program," Brooks said. "After a competitive search, I am confident we found the right person, leader and coach in Tony Baldwin. The outpouring of support for Tony from alumni and the nation's most respected coaches was impressive, but it was the strength of his internal and external relationships, his recruiting prowess, particularly in the state of Georgia, and his coaching reputation that set him apart. Tony has the combination of skill and leadership to ensure we are winning championships and making regular appearances in the Women's College World Series."
"I am extremely honored and thankful for the opportunity to lead the University of Georgia softball program," Baldwin said. "I am deeply appreciative that President Morehead, Athletic Director Josh Brooks, Senior Deputy Athletic Director Darrice Griffin, and Deputy Athletic Director Stephanie Ransom have entrusted me with this opportunity. I have so much pride for this program, all that it stands for, and the women that have built it. Today truly is a dream come true. I am humbled and so very honored to represent them as their head coach.
"This is an exciting time for Georgia Softball," Baldwin continued. "Team 25 was a special group that achieved some exciting accomplishments. I am looking forward to getting Team 26 on campus and getting to work!"
Baldwin's tenure in Athens includes a stint as the volunteer coach from 2011-12 before rejoining the staff in June 2014 as an assistant coach. He was promoted to associate head coach following the 2016 season. He has served as the Bulldogs' offensive coach and recruiting coordinator. Georgia has prided itself on keeping the state's best talent at home as every roster since 2017 has featured at least 50 percent in-state student-athletes. Two members of the 2021 signing class were ranked as top 20 recruits, both from Georgia.
Under Baldwin's tutelage, four Bulldogs have earned All-America honors including Alex Hugo, Cortni Emanual, Tino Iosefa, and Alyssa DiCarlo. His players have garnered 25 All-Region awards and 22 All-SEC honors from 2015-21.
In 2019, Baldwin had the privilege of serving as an assistant coach of the USA Softball U-19 team. The U-19 women's national team brought home the bronze at the USA Softball International Cup. USA concluded the summer winning the 2019 World Baseball Softball Confederation (WBSC) U-19 Women's Softball World Cup, becoming the first team to win three consecutive U-19 World Cup titles.
A native of Bloomington, Indiana, Baldwin graduated from Butler in 1995 with a degree in finance. He was a four-year starter at catcher for the Bulldogs. In 1994, he served as a team captain for the Bulldogs and earned All-MCC honors. 
---
The Supremes' Latest Hit
The Supreme Court of the United States yesterday ruled that NCAA could not limit education-related benefits to student-athletes. The ruling, which was expected to be in favor of the athlete's position, was narrow in its focus.
While Monday's SCOTUS decision has limited practical implications (yay, laptops), both the 9-0 vote and, in particular, searing concurrent comments by Justice Kavanaugh calling the NCAA's price-fixing "highly illegal" signal the court might be willing to allow full-on pay-for-play if a future case comes before it.
For decades, the NCAA has pointed to a specific line in the 1984 Board of Regents decision (a case about television rights) defending "the revered tradition of amateurism" to justify its importance. On Monday, SCOTUS shot down that argument, saying "(those) remarks do not suggest that courts must reflexively reject all challenges to the NCAA's compensation restrictions."
This could embolden the next wave of athlete plaintiffs to pursue a broader attack on the fundamental amateurism model now that the highest court has weighed in.
The NCAA's longstanding legal strategy has been to dig in and defend the status quo. It would be smart to start devising a new, more modernized compensation model that would withstand antitrust scrutiny.
Source: Supreme Court rules against NCAA in dispute over athlete compensation (Free)
---
WTENNIS: UGA Signs Mai Nirundorn
Thailand standout Mai Nirundorn (pronounced My NUUR-un-dorn) has signed a national-letter-of-intent to attend the University of Georgia, women's tennis coach Jeff Wallace announced Monday.
Nirundorn has climbed as high as No. 20 in the International Tennis Federation (ITF) junior rankings. She has played in numerous Grand Slam events in her career. In 2019, she reached the round of 16 of the girls singles at Wimbledon and the US Open and the second round at the Australian Open. Also, she has competed in ITF junior events in Thailand, Japan, Malaysia and China.
"We are thrilled that Mai has decided to become a Bulldog," said Wallace. "She has had an outstanding career up to this point, and Drake (Bernstein) and I are looking forward to her development in our program. She is going to be an excellent addition, and the team is super excited she is coming to Athens."
She is the daughter of Jean Kansuthi and has a younger brother, Tanapat. While Mai was born in the United States, the family moved back to Thailand in 2016. During her career, Nirundorn has trained in Thailand and in Hilton Head Island, S.C. with coach Travis Curran.
---
Jump To Comments