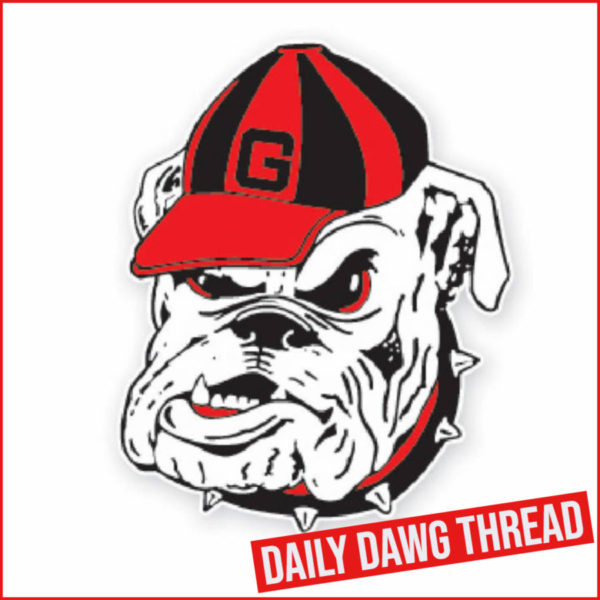 ---
T&F: Kyle Garland Named Semifinalist for The Bowerman
Georgia decathlete Kyle Garland has been named one of 10 semifinalists for The Bowerman, according to an announcement from the U.S. Track & Field and Cross Country Coaches Association (USTFCCCA) Tuesday.
The Bowerman, which is collegiate track and field's Heisman Trophy given to the most outstanding male and female NCAA athletes in the nation, was first awarded in 2009. The first official watch lists and semifinalists were announced in 2010. This year's finalists will be announced on June 27 (women) and June 28 (men).
Garland, a Philadelphia, Pa., native, set a collegiate and school record in the decathlon to earn a silver medal at the 2022 USATF Combined Events Championships thanks to a score of 8,720. His mark was the eighth-best for an American in history as it qualified Garland for the coming World Athletics Championships.
Garland scored the second-highest decathlon total of his career at 8,333 points to earn a bronze medal at the NCAA Outdoor Championships during the second week of June. This performance helped the Bulldogs to their third top-five finish at the meet in the last four seasons.
The only four-time Bowerman semifinalist on the women's side in history is also the Bulldogs' only Bowerman winner. Keturah Orji was named a semifinalist from 2015-18, earned a spot as a finalist in 2016-17 and won the 2018 honor. In addition, Kendell Williams (2014, 2016-17) was a three-time semifinalist and the following Bulldogs were named a semifinalist once: Maicel Uibo (2015), Denzel Comenentia (2018), Karel Tilga (2021) and Garland. The Georgia women had two semifinalists in 2016-17 (Orji, Williams) and 2018 (Orji, Lynna Irby).
While the collegiate season is now complete, a number of Bulldogs are expected to compete at a variety of summer meets. Garland will represent Georgia at the World Athletics Championships on July 15-24 in Eugene, Ore., and other Bulldogs are expected to compete at the USATF Championships on June 23-26, which are also on the University of Oregon's campus.
---
WGOLF: Jenny Bae Selected as All-American by Golfweek Magazine
Jenny Bae, who led the Georgia women's golf team in virtually every statistic during the 2021-22 season, has been selected as an All-American by Golfweek Magazine for the second consecutive year. She was named to the publication's honorable mention team.
A senior from Suwanee, Ga., Bae recorded four top-10 and seven top-20 individual finishes in 11 tournaments last season. Headlining that ledger was a runner-up performance at the NCAA Albuquerque Regional and a tie for sixth at the NCAA Championships. Bae wrapped up the season with a 72.59 stroke average, the 10th-best single-season mark in program history. She also led the Bulldogs in counting percentage (.922), birdies (97), and low 54-hole score (8-under 208).
With Bae leading the way, Georgia posted its best finish at the NCAA Championships in two decades this spring. The Bulldogs tied for fifth at the national championships, their best showing since finishing fifth in 2002.
Bae also was tabbed an honorable mention All-American by Golfweek last season.
All told, 34 Georgia golfers have now been named All-America 61 times in the program's history.
---
Lady Dawgs to Compete in 2022 U.S. Virgin Islands Paradise Jam
The University of Georgia Lady Bulldog basketball team will compete in the 2022 U.S. Virgin Islands Paradise Jam, the Basketball Travelers, Inc. organization announced Tuesday.
Georgia will play a trio of games over a span of three days from over the Thanksgiving holiday. The Lady Bulldogs play Wisconsin at 1 p.m. ET on Thursday, Nov. 24, VCU at 3:15 p.m. ET on Friday, Nov. 25 and Seton Hall at 3:15 p.m. ET on Saturday, Nov. 26.
All games will be played at the University of the Virgin Islands in St. Thomas.
This will be Georgia's 70th Holiday Tournament since 1975 and marks the program's first-ever trip to the Virgin Islands.
---
Today's Photo Gallery: Uga X
Watch a fullscreen slideshow
HERE.
---
Jump To Comments