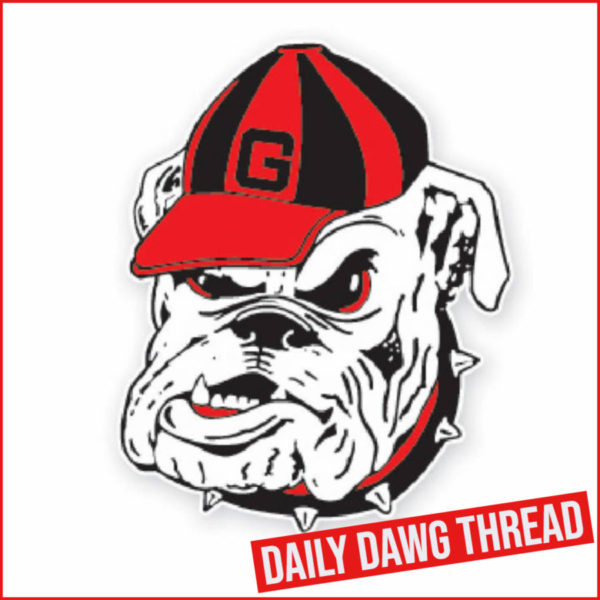 ---
Jere Morehead Becomes President of SEC Executive Committee
University of Georgia President Jere Morehead will begin a two-year term as the President of the SEC's Executive Committee beginning July 1, the Southeastern Conference announced Tuesday. Morehead moves into the role of president after a two-year term as vice president.
University of Florida President Dr. Kent Fuchs will begin a two-year term as Vice President of the committee while University of Mississippi Faculty Representative Ron Rychlak continues as the Secretary.
Joining the committee is University of Alabama President Dr. Stuart Bell who will become Vice President in 2023. Continuing members of the committee are Vanderbilt University Vice Chancellor and Director of Athletics Dr. Candice Storey Lee; University of Missouri Senior Deputy Athletics Director, Chief Operating Officer & Senior Woman Administrator Sarah Reesman, and University of South Carolina Faculty Representative Dr. Val Littlefield.
The SEC Executive Committee is comprised of the three officers of the Conference and four individuals elected at the regular annual conference meeting. The elected members are composed of a Chief Executive Officer, Director of Athletics, Senior Woman Administrator and Faculty Athletics Representative.
The primary responsibility of the SEC Executive Committee is to approve the annual operating budget of the Conference and oversee all financial and fiscal affairs of the Conference as administered by the Commissioner.
2021-22 Southeastern Conference Executive Committee
Jere Morehead (Georgia), President
Dr. Kent Fuchs (Florida), Vice President
Ron Rychlak (Ole Miss), Secretary
Dr. Stuart Bell (Alabama)
Dr. Candice Storey Lee (Vanderbilt)
Sarah Reesman (Missouri)
Dr. Val Littlefield (South Carolina)
---
NCAA D1 Council Adopts Interim NIL Policy
The DI Council has voted to adopt an interim NIL policy. The provisions below have not gotten final approval, but approval is expected. The policy provides the following guidance. What could possibly go wrong (Hint: notice the word "should" in number 5)?
1. College athletes can engage in NIL activities that are consistent with the law of the state where the school is located.

2. Colleges and universities are responsible for determining whether those activities are consistent with state law.
 
3. Student-athletes who attend a school in a state without a NIL law can engage in this type of activity without violating NCAA rules related to name, image and likeness.

4. College athletes can use a professional services provider for NIL activities.

5. Student-athletes should report NIL activities consistent with state law or school and conference requirements to their school.

Source: DI Council recommends DI Board adopt name, image and likeness policy
---
Justin Shaffer Drawing Preseason Attention
Senior offensive lineman Justin Shaffer is drawing plenty of media attention as we move toward the season opener. Shaffer started last the season's first nine games at left guard, then moved to right guard for the Chick-fil-A Peach Bowl. He was named All-SEC third team by Phil Steele and he played all offensive snaps in six contests, including the Chick-fil-A Peach Bowl vs. Cincinnati.
Running back Brian Robinson Jr. – Alabama
Receiver Arik Gilbert – Georgia
Receiver Treylon Burks – Arkansas
Tight end Jalen Wydermyer – Texas A&M
Offensive tackle Evan Neal – Alabama
Offensive tackle Jamaree Salyer – Georgia
Defensive line DeMarvin Leal – Texas A&M
Cornerback Eli Ricks – LSU
Flex Josh Jobe – Alabama
Kicker Anders Carlson – Auburn
Punter Jake Camarda – Georgia
---
Today's Gallery – 2018 Camp Sunshine Visit
Watch a fullscreen slideshow
HERE
.
These photos can be viewed, downloaded
HERE
.
Click
HERE
for our mobile photo app.
---
Jump To Comments