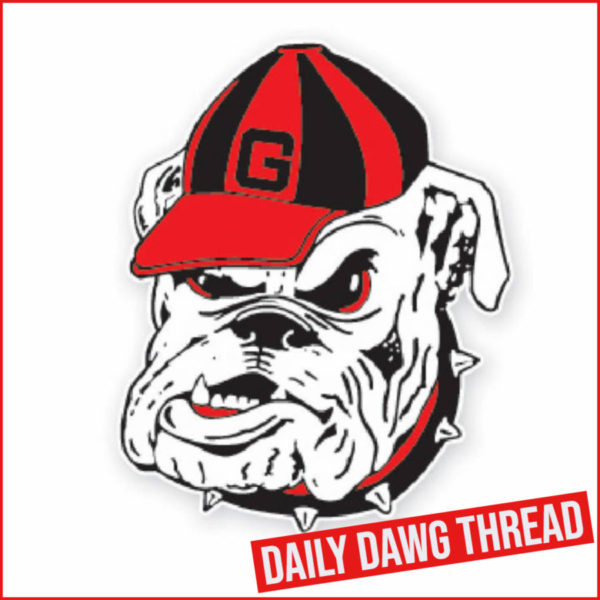 ---
BASEBALL: UGA Takes Southern Series With 7-2 Win
The 23rd-ranked Georgia Bulldogs toppled the Georgia Southern Eagles 7-2 on Tuesday, earning the series win, in front of a season-high crowd of 3,912 at Foley Field.
"This past weekend left a bad taste in everybody's mouth," said Georgia's Ike Cousins head baseball coach Scott Stricklin. "We were beaten up by the other team, beat up by the weather, and beat up by the travel. We didn't handle it very well. Tonight, we challenged our guys and our pitchers challenged themselves. They let everybody know this is what we need to do. I thought everybody responded tonight and every single guy that stepped on the mound tonight was really good."
Georgia's (19-6) seven runs came on six hits, led by a 2-for-4, two-run, RBI performance by Connor Tate and a 1-for-3, three-RBI, one home run night by Cole Wagner, while four Bulldogs notched one hit apiece.
On the mound, Hank Bearden (1-0) went a career-high 3.2 innings giving up one run on five hits with a career-high four strikeouts for the win on a staff night. In relief, Michael Polk got the final out of the fourth and then Will Pearson went two scoreless innings with two strikeouts. Jack Gowen went two innings giving up one run on one hit, fanning four Eagles. Jaden Woods took care of the ninth with a pair of strikeouts. Georgia Southern (17-8) left-handed pitcher, Danny Madden was tabbed with the loss.
The Bulldogs struck first, plating two runs in the opening frame. With the bases load, Parks Harber reached base on an error by the second baseman that scored a run. Chaney Rogers plated the second run of the inning, again with the bases loaded, on a single to the first baseman – in no man's land – and beat out the throw.
The Eagles responded in the fourth inning with a solo shot to left field by catcher Kyler Hultgren. Moments later with the bases loaded, GSU first baseman Jason Swan striped a ball to shallow right field that forced a tremendous diving catch by Chaney Rogers to end the inning and save multiple runs. In the bottom of the inning, Georgia answered with a run of its own. With a pair of runners in scoring position, a groundout to the shortstop by Cole Tate plated a run to give UGA a 3-1 advantage.
After two scoreless innings, GSU cut into the Georgia lead, plating one run in the seventh. The Bulldogs responded with four runs of their own in the bottom of the frame. A Connor Tate single to right field plated the first run before Cole Wagner hit a moon shot to right field that scored three runs to give UGA a 7-2 edge.
Georgia will return to action with a three-game Southeastern Conference series against No. 16 Florida on Thursday, March 31 through Saturday, April 2. Thursday's first pitch is slated for 8 p.m. (ESPN2).
Quick Hits
•Today marked the 114th meeting between the Bulldogs and Eagles – Georgia owns a 60-54-1 advantage over Georgia Southern in the series.
•Streaking – Ben Anderson improved his streak of safely reaching base to 23 straight games.
•Career-High – Starting pitcher Hank Bearden fanned a career-high four batters in a career-high 3.2 innings of work.
•404 – Not just an Atlanta area code… Cole Wagner exploded on a fastball sending a moon shot 404 feet to right field with a 103 mph exit velocity, according to TrackMan data.
---
WGOLF: Jenny Bae Opens Play at Augusta National Women's Amateur Today
Georgia's Jenny Bae is among 72 of the world's top golfers set to open play at the Augusta National Women's Amateur on Wednesday. Following 36 holes of stroke play at Champions Retreat Golf Club on Wednesday and Thursday, the field will be cut to 30 golfers for Saturday's final round at famed Augusta National Golf Club.
"This tournament is honestly a dream come true for every female amateur out there," Bae said following Tuesday's practice round. "Only the Master's is played here, and the people who play in the Master's are pretty much all professionals. Now, we're given the same chance to play Augusta National. It's an honor for sure."
Bae, a senior from Suwanee, Ga., earned her spot in the field by being one of the 30 highest ranked U.S. golfers based on the final World Amateur Golf Rankings (WAGR) for 2021. She was the 13th-ranked American at that time.
Bae will tee off at 9:42 on Wednesday and be paired with Alexandra Fosterling, a senior from Arizona State, and Annabell Fuller, a junior at Florida. She is the fourth Georgia golfer to compete in the event, following teammates Caterina Don, who participated in both 2019 and 2021, and Isabella Holpfer and Candice Mahé, who played in last year's ANWA.
"When Caterina and Candice and Isabella all played in it last year I had a sudden urge to play here," Bae said. "I thought that if they could make it, I could make it too."
Bae was one of 10 golfers in the field for last weekend's Liz Murphey Collegiate Classic who made the trip from Athens to Augusta on Sunday. Though the competition won't begin until Wednesday, the tournament already has made a big impression.
"Everything has been on a completely different level," Bae said. "It brings out a whole different mood, a completely different feeling. I can't wait to step out on the course.
"I've watched the Master's ever since I was little on television, and I've always had it in the back of my head that it would be a dream to play at Augusta National. It's been one of my biggest goals as a golfer to play in this tournament, and I'm very happy I've made it."
While the first two rounds of the tournament will be contested at Champions Retreat, every competitor will play a practice round at Augusta National on Friday. Bae is one of the few golfers in the field who has already played Augusta National, doing so with her Georgia teammates in 2019.
"I was in awe," Bae said. "There were so many thoughts in my head. We were driving there I was thinking 'I'm about to go warm up on the same tee box and play the same holes that I've seen so many times on TV.'"
The season, Bae leads Georgia in stroke average at 72.59, with 10 par-or-better efforts in 22 total rounds. Bae has recorded two top-10 and five top-20 individual finishes in seven tournaments completed, including a third-place showing at the Cougar Classic and a fourth-place effort at the Columbia Classic.
Last spring, Bae enjoyed a strong finish to the 2021 collegiate season. She was named All-America and All-SEC after securing medalist honors at the NCAA Columbus Regional, where she shot 4-under 210 en route to a three-stroke victory. Bae's performance also led Georgia to the team title in Columbus.
Bae then enjoyed a stellar summer campaign, headlined by a trio of victories in a one-week span from June 30-July 5. After wining the Georgia Women's Amateur by a five-stroke margin on June 30, Bae won the Georgia Women's Open by two shots on July 2. Three days later, she earned medalist honors at a U.S. Women's Amateur qualifier. All told, Bae shot 22-under over 108 holes in those events.
At the U.S. Women's Amateur, Bae finished 12th in stroke play qualifying and then advanced to the Round of 16 of match play before falling to eventual champion Jensen Castle.
Live scoring will be available throughout the tournament at anwagolf.com. Golf Channel will deliver on-site highlights, live reports and news coverage throughout the ANWA. Additionally, Golf Channel's "Live From the Masters" will commence on Friday, April 1 at Augusta National to provide coverage of the Augusta National Women's Amateur, the Drive, Chip and Putt National Finals and the Masters Tournament.NBC Sports will produce and broadcast three hours (Noon-3:00 PM ET) of live final-round coverage of the event at Augusta National.
---
SOFTBALL: #15/18 Georgia (29-5) vs. Georgia Southern (8-17) Tonight
Date: March 30, 2022
First Pitch: 6 p.m., EDT
Location: Athens, Ga.
Stadium: Jack Turner Softball Stadium
Admission: FREE (no tickets required)
Promotions:
– Kids run the bases (kids 12 and under)
Media Information
Streaming: SEC Network+
Play-by-play: Kaleb Frady
Analysis: Kristina Wyatt
The 15th-ranked Georgia softball team concludes its 10-game homestand when the Georgia Southern Eagles come to Athens for a midweek matchup Wednesday. First pitch is set for 6 p.m. at Jack Turner Stadium.
Follow the Bulldogs
» Wednesday's game will stream live on SEC Network+. Kaleb Frady (play-by-play) and Kristina Wyatt (analyst) will be on the call.
» Live stat links can be found on the softball schedule at GeorgiaDogs.com.
» Live Twitter updates will be available on the official Twitter page of Georgia softball, @UGAsoftball.
This Week's Promotions
» Admission to every home regular season Georgia softball game is FREE. No tickets are required. Seating is first come, first served.
» Wednesday, March 30
– Kids Run the Bases – Children 12 and under can run the bases post-game
BULLDOGS BULLETIN
Series History
» Georgia leads the all-time series 30-1
» 29 of the 31 meetings have been in Athens, Georgia having won all 29
» Georgia's lone loss to Georgia Southern was in 2000 in Statesboro
A Look at What's Ahead
Georgia hits the road for a three-game series at No. 4 Alabama this weekend. The series begins Saturday at Rhoads Softball Stadium and will conclude Monday night on SEC Network. All three games will air nationally on the networks of ESPN. Georgia will return to Athens the following weekend for a three-game series against No. 13 Tennessee.
---
WTENNIS: #7 UGA vs #27 Tech This Afternoon in Atlanta
Date: March 30, 2022
Time: 4 p.m.
Location: Atlanta, Georgia
Site: Ken Byers Tennis Complex
MEDIA INFORMATION
Media Guide: https://link.edgepilot.com/s/fe4c2d40/52etWVca2U6sA7jtEhAlCQ?u=https://gado.gs/8b6
Season Stats: https://link.edgepilot.com/s/f6e3d22a/kpVCX4qI80aVWdXcbxG0GQ?u=https://gado.gs/7mv
Live Stats: https://link.edgepilot.com/s/3adf338e/SFJFoGmY-0u6UWuF_SIFxg?u=https://gado.gs/90c
Live Video: https://link.edgepilot.com/s/3adf338e/SFJFoGmY-0u6UWuF_SIFxg?u=https://gado.gs/90c
Social Media
Keep up with all the latest news and information on the Bulldogs by following UGA Women's Tennis on Twitter @UGAWomensTennis, on Instagram @UGAWomensTennis, and on Facebook @GeorgiaWomensTennis or check out information online at georgiadogs.com.
QUICK HITS
783 Wins, 19 SEC Titles, 6 National Championships
Georgia head coach Jeff Wallace is now in his 37th year at the helm of the Bulldogs' tennis program. As the nation's winningest active women's tennis coach, Wallace is one of only two coaches to record 750 wins in women's tennis history. Wallace entered the 2022 dual season with 773 career victories.
Fantastic Freshmen
Freshman Mell Reasco has posted a team-high 20-7 mark this season. Reasco, a native of Quito, Ecuador, is 8-4 this dual season and is tied for a team-high seven wins versus ranked opponents.
Since arriving this January, freshman Dasha Vidmanova is 11-2 – team-best dual record. Vidmanova, a native of Prague, Czech Republic, is 8-2 in her previous 10-matches and has amassed a 6-2 record versus ranked opponents. She is 10-1 in straight set matches this season.
Road Dawgs
Seventh-ranked Georgia is a perfect 3-0 on the road this season, picking up wins over No. 15 Florida, No. 59 South Carolina and No. 27 Tennessee.
Bernstein's Beliefs
"We are eager to get back out onto the court again in another big match in Atlanta," said Georgia associate head coach Drake Bernstein. "Our eyes are set forward on how to continue to improve as the year goes on and to really apply the lessons we've learned both on match days and in practice. We always circle the Georgia Tech match as one of the biggest of the year on the calendar and are ready for our chance to compete again."
---
T&F: Matthew Boling Named SEC Runner of the Week
Georgia junior Matthew Boling has been tabbed the Southeastern Conference Men's Runner of the Week following his performance at the FSU Relays, according to a league announcement Tuesday.
Boling, a native of Houston, Texas, was named the conference's Runner of the Week twice during the 2022 indoor season and the Newcomer of the Week once during the 2021 outdoor season. However, this marks his first SEC outdoor weekly Runner of the Week honor.
Boling opened his outdoor season with a wind-legal personal record in the 100-meter dash (10.03) to win in Tallahassee, Fla. His time in the fastest in the nation this year, fourth fastest in the world in 2022 and ranks third on Georgia's all-time top-10 list.
Up Next: The Bulldogs will take a contingent to Gainesville, Fla., for the Florida Relays on March 31-April 2.
---
Jump To Comments