Jump To Top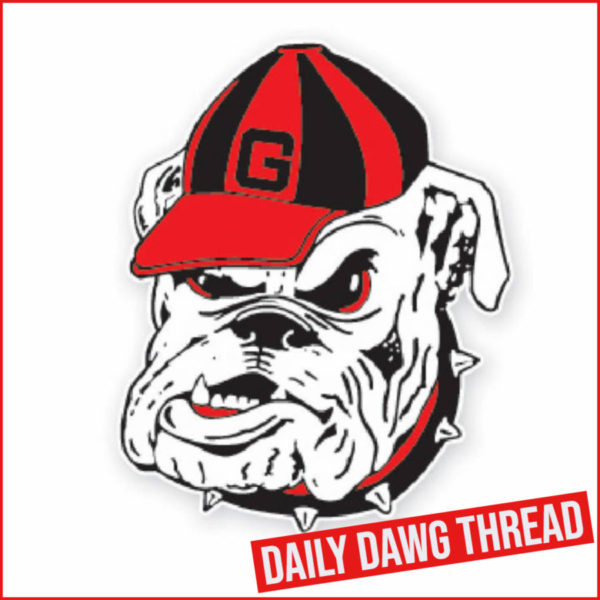 BASEBALL: Dawgs bite Presbyterian, 11-6
Watch a fullscreen slideshow
HERE.
Georgia and Presbyterian combined to hit nine home runs Tuesday and eventually the Bulldogs posted an 11-6 win in front of a Foley Field crowd of 2,655.
In fact, the first six hits of the game were home runs with Presbyterian smacking a solo shot in the first while Georgia (6-2) tallied five that left the park to build a 7-1 lead by the second inning.
"Presbyterian does a really good job of not giving you anything," Georgia's Ike Cousins Head Baseball Coach Scott Stricklin said. "They have played eight games and only walked 13 hitters all year long. That is a good lesson for everybody. If you give up home runs, make sure they are solo shots. That is what happened. We did a good job of that. We limited the free passes for the most part today. The wind was gusting out, the ball was jumping, if you hit a fly ball, it was going out the first four or five innings. Our guys did a good job of being really aggressive the first couple of times through the order. Then our offense kind of shut down a little bit.  
The Blue Hose (5-3) struck first with a one-out solo home run from Jack Gorman, his first of the year. The Bulldogs answered with three solo blasts in their half of the first for a 3-1 advantage. Graduate Connor Tate, redshirt freshman Charlie Condon (4-for-5, 3 RBI) and junior Corey Collins notched home runs. It was Tate's second of the year and extended his hitting streak to a career-best 13 games dating back to last season. Condon now has a pair of home runs and has hit safely now in seven straight contests For Collins, it was his fourth home run, tying him for the team lead.
Georgia freshman right-hander Matthew Hoskins made his debut after missing the first two weeks of the season with an illness. He pitched 1.2 innings before leaving with two on as the Bulldogs turned to graduate Kyle Greenler who got them out of the jam. In the second, Georgia extended its lead to 7-1 on solo home runs from Cole Wagner and Mason LaPlante plus a two-run double by Condon. Presbyterian cut it to 7-2 in the top of the third on a solo home run by Kyle Decker, his second of the year. Georgia pushed across two more runs in the third on a throwing error by relief pitcher Sean Hollister to make it 9-2. The teams exchanged runs in the fourth before the Blue Hose put up a three-spot in the sixth to cut it to 10-6.
"They had some momentum," Stricklin added. "It was important for us to score. We scored one run, but just to answer back to get a little more momentum. (Zach) DeVito was just outstanding. Dalton Rhadans was outstanding. Luke Wagner won the game for us. He gets the W. That is the best he has pitched. He comes in with the bases loaded and nobody out. They had momentum, and he pitched us out of that jam. I thought Matthew Hoskins was really good. He gives up a fly ball that carries out, but that is going to happen when you are throwing it 96. It was really electric stuff tonight, and it was good to have him back."
Luke Wagner evened his record at 1-1, pitching two scoreless innings while Blue Hose starter Mason McDaniel dropped to 1-1, allowing seven runs on seven hits in two innings.
Up next, Georgia plays host to Georgia Tech (7-0) Friday at 6 p.m. (SECN+). It will be the first of three against the Yellow Jackets as the teams play in Atlanta on Saturday at 2 p.m. (ACCNX), and then the Spring Baseball Classic to benefit Children's Healthcare of Atlanta will be Sunday at Coolray Field in Lawrenceville with first pitch at 3:02 p.m. (SECN).
---
SOFTBALL: Dawgs Wreck Tech 8-0 in six innings
The 18th-ranked Georgia softball team earned an 8-0 victory in six innings over rival Georgia Tech Tuesday evening at Mewborn Field.
Georgia climbs to 13-4 on the season and has tied the program record of six-straight shutout victories, tying the mark most recently achieved in 2018.
Graduate Shelby Walters (6-1) pitched the complete-game shutout, allowing four hits. She was perfect the first time through the Georgia Tech order. She concluded the game with four strikeouts.
The offense was led by two-hit performances from junior Sydney Chambley and sophomore Lyndi Rae Davis. Chambley joined freshman Marisa Miller driving in two runs apiece. Georgia totaled eight hits in the game.
The Bulldogs put up five runs in the second to take an early lead in the midweek matchup. The inning began with a single from Davis and a walks to Sydney Kuma and Jaiden Fields to load the bases. Miller drove the first pitch she saw into the left-center cap to plate two and put Georgia on the board, 2-0. Ellie Armistead grounded out to second to plate Fields. With two in scoring position, Chambley doubled to right, plating both runs to widen the advantage to 5-0 for the Dogs.
With runners on the corners, a wild pitch proved costly, allowing Dallis Goodnight to score and Chambley to pull up at third. Chambley immediately scored on a groundout off the bat of Sara Mosley to lengthen Georgia's lead to 7-0 in the fourth inning.
Freshman Jaydyn Goodwin, who led off the sixth with a pinch hit walk and worked her way around to third, tagged up and scored on a sac fly to right off the bat of Jayda Kearney to bring the lead to 8-0.
Georgia Tech (8-8) put runners in scoring position in the bottom of the sixth, but Walters wiggled out of the game to finish the run-rule victory.
Georgia returns to Jack Turner Stadium to host the Bulldog Classic. The Bulldogs welcome Ball State, Stetson, and Samford in the 10-game round robin tournament beginning Friday.
---
MBB: Georgia falls to Florida
The Georgia Bulldogs dropped a 77-67 decision to Florida on Tuesday in the Bulldogs' home finale at Stegeman Coliseum. Kario Oquendo led a trio of Bulldogs in double figures with 20 points, his fourth 20-point performance of the season.
Justin Hill added 16 points and four assists, while Braelen Bridges chipped in 10 points and a team-high eight rebounds for Georgia (16-14, 6-11 SEC). Will Richard paced the Gators with 24 points.
"(It was) one of those nights, for us, an odd game," head coach Mike White said. "Credit to Florida, they came here and did what they needed to do, shot it well and executed, and held on, on the road, despite a pretty good effort, I'd call it, from our guys. It felt like there was a lid on the rim for us. I thought we played really hard, responded to some runs. Late in the first half, that run that they made of course, with the threes – the proficiency from three, I thought, was the difference in the game. We struggled at the rim. We struggled from the foul line. We struggled from three and allowed them to probably play more zone than they have all year, and we struggled to convert. I am proud of our guys' effort physically. They fought until the end. I thought they really stayed connected. (We) just couldn't score enough to overcome at the end."
Florida (15-15, 8-9 SEC) gained the game's first significant lead by using an 11-0 surge to go up 37-28 with 2:18 left in the first half. The Gators completed the period with a 3-pointer to grab their first double-digit advantage, 43-33, at the intermission.
After extending its lead three times in the opening moments of the second period, Georgia rallied to pull within 52-46 at the 11:30 mark. The Bulldogs got within a single possession on three occasions, lastly 60-57 with 6:50 remaining. Florida answered with back-to-back jumpers and never allowed Georgia closer than five points thereafter.
Florida shot 53.7 percent from the field, including a 36.8 clip from 3-point range. The Gators outscored Georgia 17-9 in points off of turnovers. After shooting 42.9 percent from 3-point range in the first half, the Bulldogs were 1-of-15 from beyond the arc in the second stanza.
Hill notched his 300th career assist during the contest. With 16 points, he also upped his career scoring total to 993 points.
The Bulldogs wrapped up their home slate with a 13-4 record at Stegeman this season, equaling the third-most regular-season home victories in the venue's 60-season history.
Georgia will complete its regular-season schedule on Saturday when the Bulldogs face South Carolina at Colonial Life Arena in Columbia. S.C. That contest will tip at 1:00 p.m. and will be televised nationally on the SEC Network.
---
WBB SEC Tourney: No. 7 Seed Georgia (20-10, 9-7 SEC) vs. No. 10 Seed Auburn (15-13, 5-11 SEC) tips at 6
Thursday, March 2 | 6 p.m. ET | Bon Secours Wellness Arena | Greenville, S.C.
TV: SEC Network (Courtney Lyle, Carolyn Peck and Brooke Weisbrod)
Radio: Georgia Bulldog Sports Network (Jeff Dantzler)
Opening Tip
» Georgia is set for the 2023 SEC Tournament in Greenville, S.C. The Lady Bulldogs are the No. 7 seed and will play No. 10 seed Auburn at 6 p.m. ET Thursday. The winner of that matchup gets No. 2 seed LSU on Friday.
» Georgia enters the tournament having won seven of its last nine games, with the only losses during this stretch coming at top-5 teams LSU and at South Carolina.
» The Lady Bulldogs won five-straight league games during the month of February, marking the program's best SEC win streak in six seasons.
» Georgia is in its first season under the leadership of Katie Abrahamson-Henderson. Coach ABE's teams have won 16 conference titles in her 17 years as head coach. Her UCF squad won last year's American Athletic Conference Title.
» Coach ABE's teams boast a 22-4 record in the month of February over the last three seasons (two at UCF and one at Georgia).
» Georgia leads the SEC in steals (10.5 per game and 315 total) and turnover margin (+4.0). The Lady Bulldogs have forced 20-plus turnovers in a conference-best 17 games, owning a 15-2 record in those contests.
» The Lady Bulldogs lead all Power 5 programs with eight players totaling 20 or more steals.
» Georgia is led by fifth-year guard Diamond Battles. Battles was named to the 2023 All-SEC Second Team and the All-Defensive Team. She has scored in double figures 24 times with six 20-plus point games.
» Battles is one of just three SEC players, joining LSU's Alexis Morris and Vanderbilt's Ciaja Harrison, to rank among the top-14 individuals in points (14.7 ppg), steals (1.7 spg) and assists (3.1 apg). She also ranks third in minutes played (34.6 mpg), 11th in free-throw percentage (.753) and 13th in assist-to-turnover ratio (1.2).
» Georgia ranks second among all programs with 51 tournament wins and third in titles with four. The last time the tournament was held in Greenville in 2021, Georgia knocked off Kentucky and Texas A&M to earn its first trip to the finals since 2004.
Series History vs. Auburn
Overall: Georgia leads, 34-20
In Athens: Georgia leads, 21-5
In Auburn: Auburn leads, 12-11
Neutral: Auburn leads, 3-2
---
WBB: Diamond Battles named All-SEC Second Team and SEC All-Defensive squad
Diamond Battles, a fifth-year senior on the University of Georgia women's basketball team, has been named to the All-Southeastern Conference Second Team and the SEC All-Defensive squad, it was announced Tuesday.
The Winter Haven, Florida native joins eight players receiving second-team honors and is one of just six individuals on the All-Defensive group.
Tuesday's announcement adds to her long list of career accolades, including American Athletic Conference Player of the Year, Defensive Player of the Year, Tournament MVP, and a consensus first-team All-AAC performer and WBCA All-America Honorable Mention selection.
This season, Battles is one of just three SEC players, joining LSU's Alexis Morris and Vanderbilt's Ciaja Harrison, to rank among the top-14 individuals in points (14.7 ppg), steals (1.7 spg), and assists (3.1 apg). She also ranks third in minutes played (34.6 mpg), 11th in free-throw percentage (.753), and 13th in assist-to-turnover ratio (1.2).
Battles has reached double figures in scoring a team-high 24 times with six games over 20 points.
Under Battles' leadership, Georgia has won seven of its last nine games, with the only losses coming at top-5 teams LSU and South Carolina. The Lady Bulldogs won five-straight SEC matchups in the month of February, marking the team's best conference win streak in six seasons. Battles has averaged 16.0 points, 3.9 rebounds, 3.1 assists, and 2.0 steals per game during the current nine-game stretch.
She is the 12th Georgia player in program history to earn a spot on the SEC All-Defensive Team and the 31st Lady Bulldog to land on the All-SEC Second Team.
---
Jump To Comments