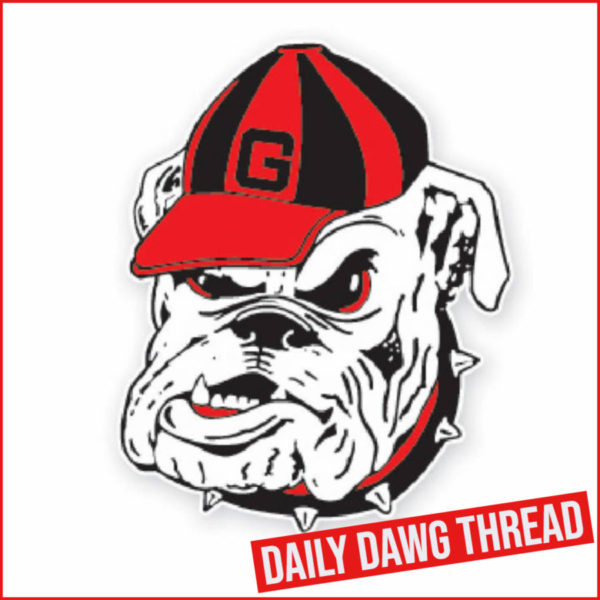 ---
WBB: Jenna Staiti, Que Morrison and Mikayla Coombs Earn SEC Honors
A trio of Lady Bulldogs and Georgia natives — Jenna Staiti, Que Morrison and Mikayla Coombs — earned All-Southeastern Conference postseason honors, the league office announced Tuesday.
Staiti garnered first-team All-SEC accolades, while Morrison was named second team All-SEC and landed on the league's All-Defensive squad. Coombs was named the conference's Scholar Athlete of the Year, marking the third time under head coach Joni Taylor a Georgia player has earned that distinction.
A native of Cumming, Ga., Staiti is one of just 27 student-athletes in program history to boast first-team honors. Morrison, who hails from Riverdale, Ga., joins Caliya Robinson as the only three-peat All-Defensive Team selections. Coombs, from Buford, Ga., joins Marjorie Butler (2016) and Haley Clark (2018) as Georgia's Scholar Athletes of the Year.
"Jenna, Que and Mikayla have made their home state and the University of Georgia proud," Taylor said. "We play in the best conference in the nation, so to be able to make the All-SEC team takes a lot of hard work. I am looking forward to seeing what they help us accomplish the rest of the season, and I know they will go on to do special things after they finish their careers here."
Staiti has put her name among some of the greatest players in Georgia history. The two-time All-SEC selection is one of just five Lady Bulldogs to score over 1,000 career points, bring down over 500 rebounds and block over 250 shots. This season, she has led Georgia in scoring a team-best 17 times and has scored in double figures in 52 of her last 63 games going back to 2019. Staiti was one of 25 players named to the 2022 Wooden Award Midseason Team and was one of 10 finalists for the Lisa Leslie Award.
Morrison has played in more games in a Georgia uniform than any player in program history. In addition to this year's honors, the 5-foot-7 guard was the 2021 SEC Defensive Player of the Year and is a three-time SEC Academic Honor Roll selection. Morrison ranks near the top of the league in a bevy of statistical category this season as she is fourth in assists (4.5 per game), second in free-throw percentage (88 percent) and seventh in steals (2.1 per game). She has scored in double figures in 23 of 28 games with four 20-point efforts.
Coombs was the lone student-athlete selected to the NCAA Competition Committee and was also elected vice-chair of the SEC Leadership Council. She has already earned her undergraduate degree in sport management and boasts a 3.82 GPA in her graduate program. She has been a member of the Athletic Director's Honor Roll every semester of her college career and has twice placed on the SEC Academic Honor Roll. On the court, Coombs has started 27 of 28 games and ranks in the top-15 of the conference with 1.5 steals per contest.
Georgia is heading to Nashville this week to compete in the 2022 SEC Tournament. The Lady Bulldogs play the winner of the Alabama versus Auburn contest at approximately 9 p.m. ET Thursday.
---
BASEBALL: Georgia Defeats Wofford, Remains Undefeated
Pinch-hitter Garrett Blaylock delivered a ninth inning triple and Cory Acton followed with an RBI-single to score pinch-runner Chaney Rogers to lift No. 14 Georgia to a 7-6 win over Wofford Tuesday at Fluor Field.
The Bulldogs are now 8-0 for the first time since 2012 following their latest win that took a season-long four hours and 13 minutes. Wofford dropped to 2-5.
"We had to grind it out tonight, and we've had to do that a couple of times already this season as the guys found a way to win," said Georgia's Ike Cousins head baseball coach Scott Stricklin. "It was our first game on the road; we started out with a good crowd and then it got cold and quiet. We had several guys step up. I'm proud of how we came out with the victory. It wasn't pretty, but it was a win."
Blaylock's blast to deep center went 412 feet, according to TrackMan data. It was Georgia's third triple of the night, which tied a school record. It was the ninth time the Bulldogs had done that and first since 2015 against Eastern Illinois. Connor Tate and Josh McAllister notched triples too on the night.
Graduate Cole Tate collected a one-out single in the first to extend his hitting streak to eight games, which ties his career high. He advanced to third on a double by Corey Collins, pushing his hitting streak to 14 games (dating back to last year), and then a Parks Harber sacrifice fly brought him home for a 1-0 lead. The Terriers tied the game in their half of the first on a two-out, RBI-triple by Ryan Galanie. Wofford drew a couple of walks to load the bases before Georgia right-hander Dylan Ross came back to retire Brennen Dorighi.
McAllister led off the second with his second career triple and scored on a groundout by sophomore Garrett Spikes to put Georgia back in front 2-1. With two outs, Georgia extended its lead to 5-1 including an RBI-double from Collins and a run-scoring triple by graduate Connor Tate to chase Wofford starter Dom Agron. Luke Stephens came on and Harber lined an RBI-single to center to make it 6-1.
Ross left the mound before the bottom of the second began following a brief conference with Stricklin and athletic trainer Zach Adams. Then, Georgia turned to Davis Rokose followed by Hank Bearden as the Terriers made it a 6-5 game. Wofford scored four runs on just two hits and were aided by three walks, a hit batter, a wild pitch and an error in the frame. Sophomore Jaden Woods took care of the fourth and fifth innings but Wofford tied it up on a passed ball in the fifth.
The final trio of Bulldog relievers combined to blank the Terriers over the final frames. Michael Polk provided two innings and four strikeouts while Collin Caldwell got a pair of big outs in the eighth for the win and senior Jack Gowen collected his second save by taking care of the ninth. Wofford reliever Dalton Rhadans dropped to 1-1.
Georgia returns to action Friday at 6 p.m. in Atlanta for the first game of a series with No. 10 Georgia Tech. Game two of the series will be Saturday at 2 p.m. in Athens at Foley Field. Sunday's contest will serve as the 19th annual Spring Baseball Classic to benefit Children's Healthcare of Atlanta, and it will be played at Coolray Field in Lawrenceville. Sunday's first pitch will be at 2 p.m.
---
MBB: Dawgs Drop Final Home Game 75-68
In the final home contest of the season, the University of Georgia men's basketball team fell to No. 13 Tennessee, 75-68, Tuesday evening before 6,139 spectators at Stegeman Coliseum.
Graduate Aaron Cook led Georgia (6-24, 1-16 SEC) in scoring with 17 points, along with four assists and three steals. Sophomore Kario Oquendo tallied 16 points, while redshirt senior Braelen Bridges posted 12 points on 6-for-7 shooting. For the game, the Bulldogs shot 44.8 percent from the field.
"I'm proud of their fight," said Georgia head coach Tom Crean following the game. "I really appreciate the way the fans were here. I appreciate the way they've been here all year, the way they stuck with them. Our guys believed, and we just came up short. But it certainly wasn't from flinching. It certainly wasn't from lack of belief, and it certainly wasn't from not wanting it."
Tennessee (21-7, 13-4 SEC) built an early lead with its outside shooting, connecting on four 3-pointers in the first seven minutes. After going down by six, Georgia responded with a quick 7-0 run to move back in front at 12-11 and continued to answer the Volunteers as the period neared its halfway mark. The Bulldogs eventually retook the lead with eight straight points, highlighted by an incredible dunk from Oquendo to make it 24-18.
Unfortunately for Georgia, the six-point lead proved to be short-lived as Tennessee unfurled a 10-3 run to lead 28-27 with three minutes to play. Tough makes from Bridges in the paint, along with a three from junior Jaxon Etter, helped the Bulldogs keep pace as the teams went to the locker room tied at 35.
As the second half began, Oquendo took command of the Georgia attack, scoring eight of the Bulldogs' first nine points. Tennessee's scoring picked up in the same span as junior Josiah-Jordan James netted eight consecutive points to put the Volunteers up five by the first media break. Powered by its strong shooting, the Tennessee lead soon ballooned to 15 with under 10 minutes to play.
Now facing their largest deficit of the evening, the Bulldogs worked to move back into single digits via an 11-0 run spurred by Cook. After a Dalen Ridgnal jumper made the score 64-60 with six minutes left, the Volunteers broke their five-minute scoring drought with a John Fulkerson jumper. The scoring was limited for both teams in the closing minutes with Cook's layup keeping the Bulldogs within six heading into the final 60 seconds. However, Tennessee was able to seal the game at the foul line.
---
Jump To Comments