Jump To Top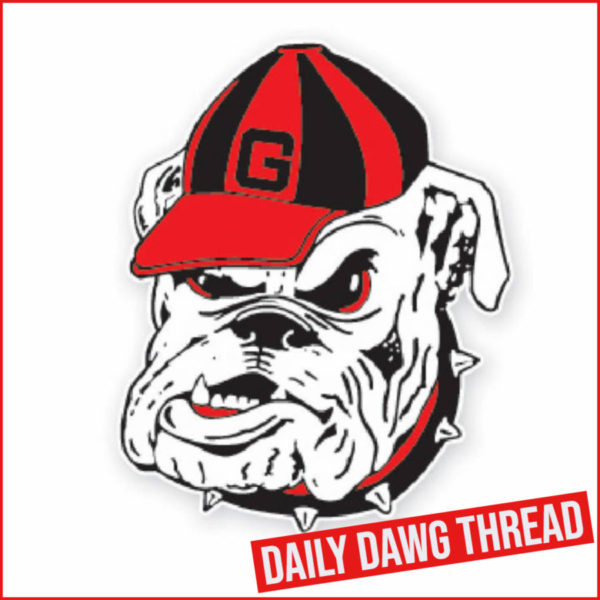 WBB: UGA bounces Auburn, advances to quarterfinals vs. LSU
No. 7 seed Georgia (21-10, 9-7 SEC) vs. No. 2 seed LSU (27-1, 15-1 SEC)
Friday, March 3 | 6 p.m. ET | Bon Secours Wellness Arena | Greenville, S.C.
TV: SEC Network (Courtney Lyle, Carolyn Peck and Brooke Weisbrod)
Radio: Georgia Bulldog Sports Network (Jeff Dantzler)
Opening Tip
» Georgia will face No. 2 seed and No. 3/4-ranked LSU in the Southeastern Conference quarterfinals Friday at 6 p.m. ET.
» Friday's game is a rematch of a back-and-forth contest in Baton Rouge earlier this season. In a matchup that featured 12 ties and 16 lead changes, Georgia led for over 25 minutes — including a nine-point fourth quarter advantage — before LSU stormed back for the 82-77 win.
» LSU owned a 26-7 advantage on the offensive glass and hit 28 of 45 from the free throw line in the first meeting.
» This marks the first matchup in the SEC Tournament between the Lady Bulldogs and Tigers in 10 years. Back in 2013, Georgia defeated No. 6 seed LSU in the quarterfinals. Later that March, the Lady Bulldogs advanced all the way to the NCAA Elite Eight.
» Georgia has won eight of its last 10 games this year, with the lone losses coming to top-5 teams South Carolina and LSU on the road. Diamond Battles and Javyn Nicholson have led Georgia during this stretch. Battles has averaged 16.2 ppg, while Nicholson is averaging nearly a double-double with 11.6 points and 7.0 rebounds per contest over the last 10.
» Georgia senior guard Alisha Lewis totaled 12 assists in the win against Auburn on Thursday. That marks the most for a Lady Bulldog in an SEC Tournament game since Teresa Edwards dished out 12 assists against Auburn in 1984. It was also just two shy of the school record.
» Battles, an All-SEC performer, led Georgia with 18 points against Auburn, marking her 25th game in double figures this season.
» Coach ABE's teams have had remarkable success in conference tournaments, winning nine titles in her coaching career. Her squads have won a combined 16 (nine tournament and seven regular season) championships in her 17 seasons as head coach.
» Georgia compiled a 7-2 mark in February. Coach ABE's teams boast a 22-4 record in the month of February over the last three seasons (two at UCF and one at Georgia).
» The Lady Bulldogs won five-straight league games in February, marking the program's best SEC win streak in six seasons.
» Georgia leads the SEC in steals and turnover margin. The Lady Bulldogs pace the SEC, forcing opponents into 20-plus turnovers in 17 games, owning a 15-2 record in those contests.
» The Lady Bulldogs lead all Power 5 programs with eight players totaling 20 or more steals.
» Battles is one of just three SEC players, joining LSU's Alexis Morris and Vanderbilt's Ciaja Harrison, to rank among the top-14 individuals in points, steals and assists. She also ranks third in minutes played, 11th in free-throw percentage and 13th in assist-to-turnover ratio.
» Georgia ranks second among all programs with 52 tournament wins and third in titles with four. The last time the tournament was held in Greenville, Georgia knocked off Kentucky and Texas A&M to earn its first trip to the finals since 2004. 
Series History vs. LSU
Overall: Georgia leads, 27-25
In Athens: Georgia leads, 16-8
In Baton Rouge: LSU leads, 13-7
Neutral: Tied, 4-4
Georgia downs Auburn 63-47
Senior Alisha Lewis set a career-high in assists in the first half, finishing the game with 12 assists and five steals. Fifth-year Diamond Battles paced the Lady Bulldogs' offense with 18 points. Fifth-year Brittney Smith followed with 10 points. Sixth-year Malury Bates stuffed a team-high four blocks.
Four Auburn (15-14, 5-12 SEC) points in the first four minutes proved a slow start for Georgia (21-10, 10-7 SEC). The Lady Bulldogs responded quickly, ripping off six uncontested points of their own. Four lead changes and a 12-5 run by Georgia closed the first frame as the Lady Bulldogs led by two, 12-10.
A breakaway layup from Battles opened the second quarter as Georgia built a four-point lead. Back-to-back Battles triples kickstarted a 12-0 scoring run, 28-14. The Lady Bulldogs attacked the paint to score six of their final 10 points of the half in the paint, taking a 38-25 lead into the locker room at halftime.
The Tigers used a 10-5 run, with eight of those points coming in the paint, to close the gap to eight points with under five minutes remaining in the third quarter. Four points from the charity stripe closed the third quarter as Georgia took a 47-35 lead into the final frame.
Three points from Auburn to start the final quarter was answered by five Georgia points as the Lady Bulldogs continued to lead.  A triple from Battles extended the scoring run to 8-0 before Auburn forced two turnovers and grabbed four points to trail, 55-43. Five points from Lewis gave Georgia its final 63-47 advantage.  
---
BASEBALL: It's wreck Tech weekend
Georgia starts a stretch of five games in five different parks Friday when undefeated No. 16 Georgia Tech visits Foley Field. First pitch will be at 6:02 p.m. (SECN+) and a limited number of bleacher seats are available.
The Bulldogs (6-2) wrap up a nine-game home stand with the Yellow Jackets (9-0) Friday before heading to Tech's campus Saturday for a 2 p.m. contest (ACC Network Extra). On Sunday, the teams will square off at Coolray Field in Lawrenceville at 3 p.m. in the 20th annual Spring Baseball Classic to benefit Children's Healthcare of Atlanta. Georgia is the home this year. Tickets/parking information for Sunday's game at Coolray can be found here.
Series History: In records dating back to 1898, Georgia leads the all-time series with Tech 216-168-2. Tech won both campus meetings last year (7-0 in Athens, 11-7 in Atlanta) and then Georgia snapped a four-game losing streak in the series with a 12-3 win at Coolray. The Bulldogs swept the 2020 series. In the Spring Baseball Classic, Georgia holds a 13-6 edge including 2-0 at Coolray Field.\
Swinging It: Through eight games, Georgia has been smashing the baseball, tallying a .330 batting average with 21 doubles, 17 home runs and a .601 slugging percentage. Redshirt-freshman Charlie Condon has put a jolt in the lineup, batting a team-best .556-2-15. Juniors Parks Harber (.323-4-10) and Corey Collins (.364-4-9) have four homers apiece. On the mound, the Bulldogs have a 5.27 ERA while the club is fielding .971. Tech is batting .330 with 22 home runs while posting a 5.81 ERA and fielding .975
Pitching Matchups: The probable weekend rotation for the Bulldogs will be juniors LHPs Jaden Woods (1-0, 5.40 ERA), Liam Sullivan (1-0, 0.00 ERA) and senior RHP Nolan Crisp (1-0, 3.68 ERA). Tech will counter with junior RHP Dawson Brown (1-0, 8.31 ERA), TBA on Saturday and redshirt-sophomore RHP/OF Jackson Finley (1-0, 1.00 ERA; .545-6-16). Finley is the older brother of Georgia freshman RHP/OF Leighton Finley (1-0, 7.20 ERA).
Radio/TV/Live Stats Information
Friday at 6 pm at Foley Field, Athens
960TheRef: https://georgiadogs.com/watch/?Live=4365&sport=1&type=Live
Streaming: SECN+ (Kaleb Frady/Jason Jacobs): https://www.espn.com/watch/player?id=cf53c5ba-872e-44cd-8228-53efbfa014e8
Saturday at 2 p.m. at Russ Chandler Stadium, Atlanta
960 TheRef: https://georgiadogs.com/watch/?Live=4366&sport=1&type=Live
Streaming: ACCN+: https://www.espn.com/watch/player?id=53b09f09-34e8-4cac-a20f-cf74a8099f72
Sunday at 3 p.m. at Coolray Field, Lawrenceville
960 TheRef: https://georgiadogs.com/watch/?Live=4367&sport=1&type=Live
TV: SEC Network (Dave Neal, Chris Burke): https://www.espn.com/watch/player?id=55cfa66a-c4eb-4d3e-9d8e-85e622c756f3
Tickets/Parking/Promotion Information For Friday's Game In Athens (Foley Field)
*A limited number of tickets are available in the Left Field Bleachers and in the Right Field Bleachers. Friday tickets in the Left Field Bleachers for Georgia Tech are $15 while tickets in the Right Field Bleachers are $8.
*Fans can get seats from other fans through our official secondary ticketing partner StubHub.
*Fans with tickets who are unable to come are encouraged to transfer them to other Bulldog fans, return them to UGAAA or resell them on StubHub.
*Foley Field Gates open one hour before game time.
*Free parking is available in the commuter surface lot behind the outfield.
*The first 500 fans to Friday's game will receive a Georgia Beanie.
---
SOFTBALL: No. 18/16 UGA (13-4) hosts Bulldog Classic starting today
Dates: March 3-5, 2023
Location: Athens, Ga.
Stadium: Jack Turner Stadium
Admission: FREE (no tickets required // seating is first come, first served)
Participating teams:
Ball State (5-5)
Stetson (12-5)
Samford (5-10)
Georgia's Schedule:
Friday, March 3
3:30 p.m. – vs. Ball State
6 p.m. – vs. Stetson
Saturday, March 4
3:30 p.m. – vs. Samford
6 p.m. – vs. Ball State
Sunday, March 5
1 p.m. – vs. Samford
Streaming: SEC Network+
The Georgia Bulldogs will host the final tournament of the season this weekend at Jack Turner Stadium. Georgia will play host to Ball State, Stetson, and Samford in the 10-game round robin tournament set to begin Friday morning in Athens.
Follow the Bulldogs
» Every Georgia game of the Bulldog Classic will stream live on SEC Network+. Jack Sadighian will be on the call.
» Admission to every home regular season Georgia softball game is FREE. No tickets are required. Seating is first come, first served. The UGA clear bag policy is in effect.
Series History
Ball State
» Georgia leads all-time series 3-0
» The last two meetings (2004, 2009) were in Athens
» The first-ever meeting was in 2000 in Tampa, Florida
Stetson
» Georgia leads all-time series 2-0
» Both meetings have been on neutral fields in 2002 (St. Augustine, Florida) and 2016 (Orlando, Florida)
Samford
» Georgia leads all-time series 3-0
» All three meetings have been in Athens (2018, 2020)
---
MTENNIS: Dawgs Roll Tide, 6-1
Redshirt senior Trent Bryde earned his fourth match-clinching win of the season as No. 9 Georgia defeated No. 58 Alabama, 6-1, in its first conference match of the year on Thursday afternoon at the Roberta Alison Baumgardner Tennis Facility.
Georgia (7-5, 1-0 SEC) earned wins on courts one and three in doubles and on one, two, three, five and six in singles competition to defeat Alabama (8-6, 0-1 SEC). The Bulldogs won five first sets and four three-set matches in singles.
"Our team fought incredibly well today," said head coach Manny Diaz. "Any win on the road in the SEC is a huge win, regardless of team rankings, and our guys did a great job of fighting through these tough challenges. Ethan [Quinn] had a great comeback and Trent [Bryde] did a great job of fighting back from a 5-1 deficit in the first set. We had great play from Philip [Henning] and Miguel [Perez Peña] today as well. Thomas Paulsell came in to give us a good win at number three doubles, but our team can do so much better, and they know it. Saturday is going to be a huge challenge against a very good Auburn team who defeated Tennessee today. Our guys are looking forward to the challenge."
Blake Croyder and Thomas Paulsell opened doubles with a win on court three over Zach Foster and German Samofalov, marking their first victory together. After Teodor Giusca and Philip Henning fell on court two, the doubles point would be decided on one, where No. 19 Bryde and Ethan Quinn clinched it for the third time this season with a 6-4 win against Enzo Aguiard and Filip Planinsek. The Bulldogs have secured the doubles point in six of their matches.
No. 17 Henning extended Georgia's lead after an impressive straight-set win on court two over No. 94 Planinsek in just over an hour. This marked his eighth ranked victory of the year. On court six, Miguel Perez Peña claimed his match in straight sets over Foster, which gave the Bulldogs match point. The sophomore improved to 16-8 overall with a 6-3 mark in dual matches. From there, No. 115 Bryde clinched the match after he sailed a return just out of reach from Matias Ponce De Leon, winning by a 7-5, 2-6, 6-3 score.
The teams agreed to play out the remaining matches on courts one, four and five. Giusca improved to 3-1 from the fifth position against Roan Jones, while on court one No. 4 Quinn earned his fourth win on court one and his 12th of the year against ranked competition with a victory over No. 51 Aguiard. Samofalov prevented the sweep as No. 67 Croyder was unable to defeat his adversary on court four, moving to 7-4 in the spring season.
Georgia continues its road trip on Saturday against No. 14 Auburn at 2 p.m. ET inside the Yarbrough Tennis Complex. The Bulldogs hold a 59-4 series record against the Tigers, most recently beating them on the Plains on March 14, 2021, by a 4-3 result.
Keep up with all the latest news and information on the Bulldogs by following UGA Men's Tennis on social media on Twitter and Instagram @UGATennis, on Facebook @UGAMensTennis, and online at GeorgiaDogs.com.
#9 Georgia 6, #58 Alabama 1
Singles competition
1. #4 Ethan Quinn (UGA) def. #51 Enzo Aguiard (UA) 4-6, 7-6(3), 6-3
2. #17 Philip Henning (UGA) def. #94 Filip Planinsek (UA) 6-3, 6-4
3. #115 Trent Bryde (UGA) def. Matias Ponce De Leon (UA) 7-5, 2-6, 6-3
4. German Samofalov (UA) def. #67 Blake Croyder (UGA) 4-6, 7-6(6), 6-3
5. Teodor Giusca (UGA) def. Roan Jones (UA) 6-4, 3-6, 6-4
6. Miguel Perez Peña (UGA) def. Zach Foster (UA) 6-2, 7-5
Order of finish: 2, 6, 3*, 5, 1, 4
Doubles competition
1. #19 Ethan Quinn/Trent Bryde (UGA) def. Enzo Aguiard/Filip Planinsek (UA) 6-4
2. Joao Ferreira/Matias Ponce De Leon (UA) def. Philip Henning/Teodor Giusca (UGA) 6-3
3. Blake Croyder/Thomas Paulsell (UGA) def. Zach Foster/German Samofalov (UA) 6-2
Order of finish: 3, 2, 1*
---
WTENNIS: Dawgs open SEC play with Arkansas and Missouri beginning today
#6 GEORGIA vs #49 ARKANSAS
Date: Friday, Mar. 3
Time: 5 p.m.
Location: Athens, Ga.
Site: Dan Magill Tennis Complex
#6 GEORGIA vs MISSOURI
Date: Sunday, Mar. 5
Time: 11 a.m.
Location: Athens, Ga.
Site: Dan Magill Tennis Complex
Rain, Rain, Go Away
Despite rain in the forecast on Friday, March 5, the Bulldogs are scheduled to play Arkansas at 5 p.m. If the match is unable to start by 7 p.m. on Friday, it will be postponed to Saturday, March 6 at 10 a.m.
798 Wins, 19 SEC Titles, Six National Championships
Georgia head coach Jeff Wallace is now in his 38th year at the helm of the Bulldogs' tennis program. As the nation's winningest active women's tennis coach, Wallace is one of only two coaches to record 750 wins in women's tennis history and is two wins away from becoming the second coach to eclipse the 800 mark in collegiate women's tennis history.
1. Lin Loring (Stanford)…………………………………………………………………………………………………………..846-336
2. Jeff Wallace (Georgia)* ………………………………………………………………………………………………………798-197
3. Brian Kalbas (North Carolina)* …………………………………………………………………………………………….727-186
4. Jay Louderback (Notre Dame)……………………………………………………………………………………………..703-402
5. Geoff MacDonald (Vanderbilt)………………………………………………………………………………………………631-225
* Denotes active coach
2023 ITA National Team Indoors Runner-Up
After defeating sixth-ranked Stanford, 15th-ranked Oklahoma and 14th-ranked Iowa State, the Bulldogs made the program's ninth ITA Indoors finals appearance – a rematch with No. 2 North Carolina. Despite a spectacular run, Georgia fell to the Tar Heels 4-0.
Under the direction Coach Wallace the University of Georgia women's tennis team has played for or won a National Championship in five different decades:
1987……………………………………………………………………………………………………………NCAA Finals
1994……………………………………………………………………………………………………………Indoor Champions
1994……………………………………………………………………………………………………………NCAA Champions
1995……………………………………………………………………………………………………………Indoor Champions
1999……………………………………………………………………………………………………………NCAA Finals
2000……………………………………………………………………………………………………………NCAA Champions
2001……………………………………………………………………………………………………………Indoor Finals
2002……………………………………………………………………………………………………………Indoor Champions
2004……………………………………………………………………………………………………………Indoor Finals
2009……………………………………………………………………………………………………………Indoor Finals
2015……………………………………………………………………………………………………………Indoor Finals
2019……………………………………………………………………………………………………………Indoor Champions
2019……………………………………………………………………………………………………………NCAA Finals
2023……………………………………………………………………………………………………………Indoor Finals
Dawgs in the Polls
Sixth-ranked Georgia owns seven rankings: A quintet of individuals, sixth-ranked Lea Ma, No. 18 Dasha Vidmanova, No. 76 Mell Reasco, No. 78 Anastasiia Lopata and No. 112 Meg Kowalski; two tandems in No. 28 Guillermina Grant and Mai Nirundorn and No. 30 Meg Kowalski and Mell Reasco.
In the fall, the ITA also ranks the Top-10 Freshman/Newcomer, Lopata came in at No. 10.
Scouting the Razorbacks
Arkansas is 6-3 on the season. The Razorbacks own a pair of rankings in No. 74 Carolina Gomez Alonso and No. 46 Morgan Cross and Indianna Spink
Scouting the Tigers
Missouri is 9-3 on the season and will take on Tennessee in Knoxville, Friday, March 3 before heading to Athens. The Tigers own one ranking No. 117 Laura Masic.
---
Jump To Comments