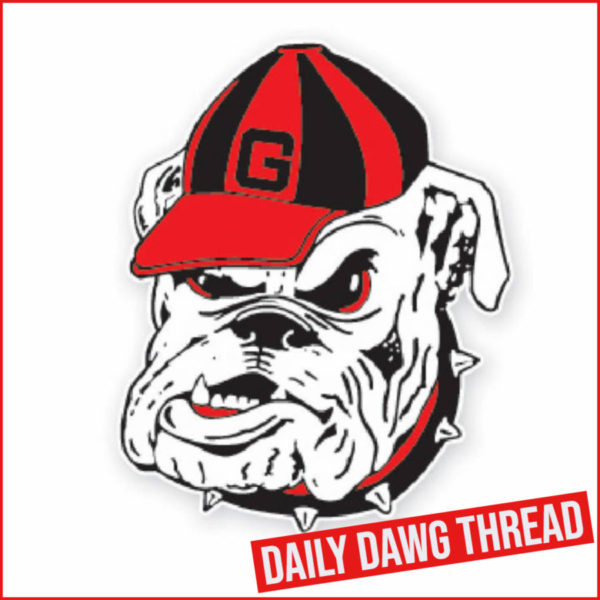 ---
WBB: Dawgs Fall To Bama in SEC Tournament
The Georgia women's basketball team dropped a 74-62 decision to Alabama in the second round of the Southeastern Conference Tournament on Thursday at Bridgestone Arena.
The sixth-seeded Lady Bulldogs fell to 20-9 on the season and will await their assignment for the NCAA Tournament on Sunday, March 13.
The 11th-seeded Crimson Tide (17-12) advances to face No. 3 seed Tennessee (22-7) in the quarterfinals on Friday at 9:30 p.m.
Georgia got 18 points from guard Que Morrison, 14 from center Jenna Staiti, and 12 from guard Reigan Richardson. Morrison appeared in her 136th career game on Thursday to set the school record.
Alabama picked up 26 points from guard Brittany Davis, 24 from guard Megan Abrams, and 10 from forward Allie Craig Cruce. The Crimson Tide grabbed its first lead 4:31 into the game and never relinquished it.
Georgia trailed by as much as 20 points in the second half but trimmed the deficit to seven at 52-45 on guard Tineya Hylton's 3-pointer. Morrison and Richardson combined for 16 of the Lady Bulldogs' 23 third-quarter points. However, the Crimson Tide led throughout the final stanza by double figures.
The Lady Bulldogs were hampered by their 18 turnovers that helped Alabama outscore Georgia 23-10 on points off turnovers. Georgia was boosted by 25 bench points, highlighted by Richardson's 12.
---
BASEBALL: Dawgs Begin Tech Series Tonight in Atlanta, Athens Tomorrow, Then Coolray
The No. 14 Georgia Bulldogs will battle No. 19 Georgia Tech in a three-game series starting Friday in Atlanta. First pitch is set for 6 p.m, and the game will be available on the Georgia Bulldog Sports Network and streamed on ACC Network Extra.
Game two of the series will be Saturday at Foley Field in Athens at 2 p.m. on SEC Network+. Game three will be Sunday at 2 p.m. in Lawrenceville at Coolray Field. Tech is the home team Sunday, and the game will be streamed on ACC Network Extra. Sunday's game will serve as the 19th annual Spring Classic For Kids baseball game to benefit Children's Healthcare of Atlanta (CH0A). Proceeds from the ticket sales at Coolray go toward funding critical patient and family initiatives in the Aflac Cancer and Blood Disorders Center of CHOA.
At 8-0, the No. 14 Georgia Bulldogs have matched their best start since the 2012 club went 8-0. The 2009 squad reached 14-0 for the finest start. The Bulldogs are batting .313 with nine home runs and rank 14th nationally in ERA (1.90). Georgia has a .980 Fielding Percentage. Tech is batting .342 with 19 home runs, a 3.94 ERA and a .971 FLDG%.
In records dating back to 1898, Georgia leads the all-time series 215-166-2. Tech won both campus meetings last year (7-5 in Athens, 7-6 in 14 innings in Atlanta) with no neutral site game due the ongoing COVID-19 pandemic. The Bulldogs swept the series in 2020. In the Spring Baseball Classic, Georgia holds a 12-6 edge including 1-0 at Coolray Field.
Probable Pitching Matchups: UGA vs. Tech
Friday: Jonathan Cannon (2-0, 0.00 ERA, RHP, Jr.) vs. Chance Huff (1-0, 2.45, RHP, Jr.)
Saturday: Liam Sullivan (1-0, 5.14 ERA, LHP, So.) vs. Zach Maxwell (1-0, 3.00, RHP, So.)
Sunday: TBA vs. TBA
Georgia Baseball Radio Links/TV Stream
Georgia Bulldog Sports Network (Announcers: Jeff Dantzler, David Johnston)
Free audio streaming of all Georgia Bulldogs games can be heard using the Gameday LIVE app.
Optimized for iOS7+ and Android 4.0+, Georgiadogs.com Gameday LIVE is now available for both smartphone and tablet in App Store and Google Play marketplaces. Georgiadogs.com Gameday LIVE is the official mobile application of Georgia athletics. Get the app here: georgiadogs.com/wireless/.
Friday Pregame Radio Show at 5:40 pm ET: https://georgiadogs.com/watch/?Live=4144&type=Live
Saturday Pregame Radio Show at 1:40 pm ET: https://georgiadogs.com/watch/?Live=4145&type=Live
Sunday Pregame Radio Show at 1:40 pm ET: https://georgiadogs.com/watch/?Live=4146&type=Live
SEC Network+ TV Link
Video streaming for Saturday's game will be carried on the SEC Network + featuring Jason Jacobs and Brett DeLoach.
Saturday SECN+ Link: https://www.espn.com/watch/player?id=3eb27ee3-e701-4e1b-b0eb-2dbbd0786914
Note: Friday/Sunday games available via ACC Network Extra
---
SOFTBALL: Georgia Begins March Hosting the Bulldog Classic
Watch a fullscreen slideshow
HERE
.
Dates: March 3-6, 2022
Location: Athens, Ga.
Stadium: Jack Turner Softball Stadium
Admission: FREE (no tickets required)
Georgia's Schedule:
Friday, March 4
vs. Ohio – 3:30 p.m.
vs. UMass – 6 p.m.
Saturday, March 5
vs. UMass – 1 p.m.
vs. Ohio – 3:30 p.m.
Sunday, March 4
vs. App State – 1 p.m.
Tournament Website: https://gado.gs/8h4
Media Information
Streaming: SEC Network+
Play-by-play: Jack Sadighian
The 16th-ranked Georgia softball team begins the month of March hosting Appalachian State, Ohio, and UMass in the 13th Annual Bulldog Classic in Athens this weekend.
The 10-game tournament will begin Friday and runs through Sunday at Jack Turner Stadium.
Follow the Bulldogs
» All Georgia games of the Bulldog Classic will stream live on SEC Network+. Jack Sadighian will call play-by-play.
This Week's Promotions
» Admission to every home regular season Georgia softball game is FREE. No tickets are required. Seating is first come, first served.
» Sunday, March 6
– National Oreo Day – Join us at the Jack to win Oreo packs during the game
Series Histories
App State
» Georgia leads the series 11-0.
» The Bulldogs and Mountaineers have met 11 times but not since 2006.
» All 11 meetings have been in Athens.
Ohio
» Georgia leads the series 1-0.
» Lone meeting was in Athens in 2012.
UMass
» Georgia leads the series 4-2.
» The most recent meetings were in 2019 in Athens.
» Prior to 2019, the Bulldogs and Minutewomen hadn't met since 2005. The first four meetings were all at neutral sites.
---
Exploring UGA Men's Basketball Frustrations
From this long-form article on ESPN by Mark Schlabach:
<blockquote><em>"Stegeman Coliseum, which opened in 1963, has long been considered a recruiting obstacle. The facility has undergone a series of facelifts, including a $13 million renovation in 2010 that upgraded the concourses and an $8 million investment in 2016, which added new seating areas and a center-hung scoreboard. A $30 million training facility for men's and women's basketball and gymnastics opened in 2007, but the basketball facilities are still perceived as being near the bottom of the conference, according to sources.
"You take recruits to the practice facility and then do a couple of laps around Stegeman Coliseum, but you don't take them underneath that place," a former Georgia assistant said. "When you look at that place on TV, they've got it looking as good as they can. But if you get in there and start digging, it's not comparable to other facilities in the SEC.""</em></blockquote>
---
Jump To Comments