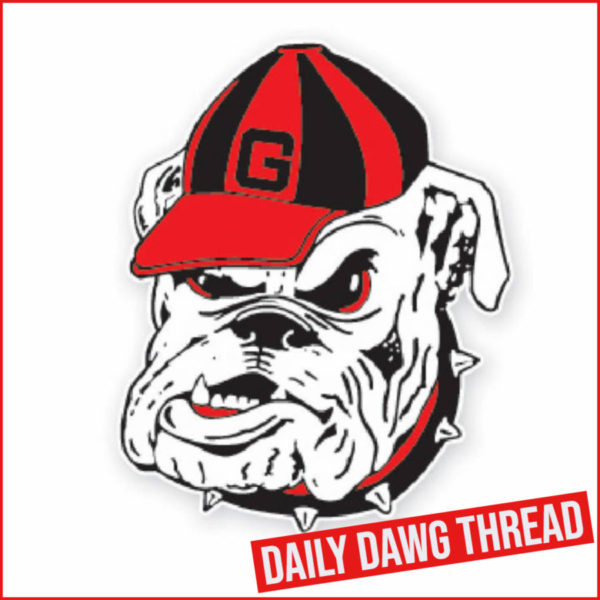 ---
ICYMI: Georgia Parts Ways With Tom Crean
The University of Georgia has decided to change the leadership of its men's basketball program, and Tom Crean will not return for his fifth season as the Bulldogs' head coach.
"I would like to sincerely thank Coach Crean and his family for their commitment to Georgia Basketball," said Josh Brooks, J. Reid Parker Director of Athletics. "Tom Crean demonstrated unquestionable effort and enthusiasm in what he has attempted to accomplish at Georgia.  That said, our expectation is to compete for post-season success in all 21 sports. We believe a leadership change in men's basketball is needed to achieve our goals."
This season, Georgia finished 6-26 overall and 1-17 in the SEC. Crean compiled a 47-75 record and was 15-57 in SEC play during his four seasons.
The Bulldogs broke their all-time total attendance record in each of Crean's first two years, and during the 2019-20 and 2020-21 seasons, Georgia recorded two of its top-5 scoring averages during the 2000s. Anchored by Anthony Edwards, Crean signed six top-100 prospects during his first full recruiting cycle. Edwards left after earning SEC Freshman of the Year honors to become the No. 1 pick in the 2020 NBA draft.
A national search for Georgia's next head men's basketball coach will begin immediately.
---
BASEBALL: Dawgs Open Series With Lipscomb Today at 2:00
The No. 18 Georgia Bulldogs open a three-game set with Lipscomb Friday at Foley Field. First pitch is set for 2 p.m, and the entire series will be available on the Georgia Bulldog Sports Network and SEC Network+.
The Bulldogs are 10-3 following a midweek split with Ga. Southern. Georgia just completed a six-game stretch where it played in six different stadiums, going 3-3. Up next, the Bulldogs will play seven straight at Foley Field. Lipscomb (9-4) comes to town riding a five-game winning streak. The Bison, coached by Jeff Forehand, are members of the ASUN Conference. They were picked to finish 10th in the ASUN Preseason Coaches Poll.
The Bulldogs hold a 7-1 edge in the series history with Lipscomb. The Bison shocked Georgia in the opening game of the 2008 NCAA Athens Regional. Georgia has won the next seven matchups including later in that regional and registering home sweeps in 2016 and 2021.
Georgia is batting .291 with 14 home runs on the year while posting a 3.55 ERA and a .972 Fielding Percentage. Graduate SS Cole Tate (.389-1-6) and graduate CF Ben Anderson (.385-2-4) lead the regulars. Tate had his second four-hit game of the season this past Wednesday in the 5-1 road win over Ga. Southern. Currently, Anderson and sophomore C/DH Corey Collins (.316-4-12) have reached base in 11 straight games.
On the injury front, Georgia's Ike Cousins head baseball coach Scott Stricklin said starting pitchers Dylan Ross and Will Childers are out for the foreseeable future. Both left their last start after the first inning. Meanwhile, starting third baseman Josh McAllister was slated to practice Thursday and might be available for this weekend's series. He was hit in the left cheek by a pitch during last Tuesday's game with Georgia Southern. The injury will not require surgery according to Stricklin, however, McAllister will be fitted for a mask and wear an extra guard for added protection when he does return to action.
Probable Pitching Matchups: UGA vs. Lipscomb
G14 #12 Jonathan Cannon (2-1, 2.66, RHP, Jr.) vs. #49 Kaleb Kantola (1-0, 2.63, RHP, So.)
G15 #14 Liam Sullivan (1-1, 5.59, LHP, So.) vs. #29 Logan Van Treeck (0-1, 8.71, LHP, So.)
G16 #34 Garrett Brown (0-0, 1.59, RHP, RSo.) vs. #40 Ike Buxton (1-0, 2.45, RHP, RSo.)
Georgia Baseball Radio Links/TV Stream
Georgia Bulldog Sports Network (Announcers: Jeff Dantzler, David Johnston)
Free audio streaming of all Georgia Bulldogs games can be heard using the Gameday LIVE app.
Optimized for iOS7+ and Android 4.0+, Georgiadogs.com Gameday LIVE is now available for both smartphone and tablet in App Store and Google Play marketplaces. Georgiadogs.com Gameday LIVE is the official mobile application of Georgia athletics. Get the app here: georgiadogs.com/wireless/.
Friday Pregame Radio Show at 1:40 pm ET: https://georgiadogs.com/watch/?Live=4149&type=Live
Saturday Pregame Radio Show at 1:40 pm ET: https://georgiadogs.com/watch/?Live=4150&type=Live
Sunday Pregame Radio Show at 12:40 pm ET: https://georgiadogs.com/watch/?Live=4151&type=Live
SEC Network+ TV Link
Video streaming for the series will be carried on the SEC Network + featuring Matt Stewart & Jason Jacobs. Due to Friday's time change to 2 p.m., that game will be a simulcast featuring Jeff Dantzler and David Johnston.
Friday SECN+ Link: https://gado.gs/8rw
Saturday SECN+ Link: https://gado.gs/8ry
Sunday SECN+ Link: https://gado.gs/8s0
Baseball Home Game Tickets/Parking
Season Tickets for the 2022 season tickets are sold out, however there are three new flexible ticket packages available for 5-, 10- and 15-games. They can include any game on the home schedule. The prices for these packages are $40 for five games, $70 for ten games and $90 for 15 games.
Single game tickets for most non-conference games along with Thursday and Sunday SEC games are options too. Single game tickets are $10 while group tickets (10+ tickets) are $5 each. Currently, single game sales and group tickets are not available for SEC games on Friday or Saturday or for the game. For ticket or group info questions, please call (706) 542-1231, Ext. 1. Free parking is available in the commuter surface lot behind the outfield. Gates open one hour before game time.
Ticket sales are available online here: https://gado.gs/8hg
---
SOFTBALL: #15/19 Georgia (20-2, 0-0) at South Carolina (15-6, 0-0) Opens SEC Play
Dates: March 11-13, 2022
First Pitch Times:
Friday – 2 p.m., EST
Saturday – 2 p.m., EST
Sunday – 2 p.m., EST
Location: Columbia, S.C.
Stadium: Carolina Softball Stadium
Media Information
Streaming: SEC Network+ (Friday, Saturday)
TV: SEC Network (Sunday)
Play-by-play: Eric Frede
Analysis: Madison Shipman
The 15th-ranked Georgia softball team opens the 2022 Southeastern Conference schedule this weekend with a three-game series at South Carolina. Friday's first pitch has been moved up to 2 p.m. due to rain in the forecast.
Saturday and Sunday's games will also begin at 2 p.m. at the Carolina Softball Stadium.
Follow the Bulldogs
» Friday and Saturday's games will stream live on SEC Network+.
» Sunday's game will air nationally on SEC Network. Eric Frede and Madison Shipman will be on the call.
» Live stat links can be found on the softball schedule at GeorgiaDogs.com.
» Live Twitter updates will be available on the official Twitter page of Georgia softball, @UGAsoftball.
BULLDOGS BULLETIN
Series Histories
South Carolina
» Georgia leads the all-time 41-31
» Georgia is 16-20 in Columbia in the series
» The Bulldogs have won the last two series (2019 in Columbia, 2020 in Athens)
» Georgia has won four of the last five meetings
» From 2008 to 2013, Georgia won 15-of-16 games; however since then, the Bulldogs have only won 8-of-15
A Look at What's Ahead
Georgia hosts rival Georgia Tech in a midweek game next Tuesday in Athens. First pitch of the in-state rivalry is set for 6 p.m. The Bulldogs will then host its final home tournament of the season when Dartmouth, Mercer, and Illinois come to Athens for the UGA Classic beginning next Friday.
---
MTENNIS: UGA Meets Florida and South Carolina in Athens this Weekend
Match 1 – vs. #4 Florida (9-2, 2-0 SEC)
Friday, March 11 | 3:30 p.m. | Dan Magill Tennis Complex (5,000)
Live video/scoring (Click Here)
Match 2 – vs. #7 South Carolina (12-3, 1-1 SEC)
Sunday, March 13 | 1 p.m. | Dan Magill Tennis Complex (5,000)
Live video/scoring (Click Here)
The No. 8-ranked Georgia men's tennis team returns home to host two pivotal Southeastern Conference matchups this weekend. The Bulldogs host No. 4 Florida and No. 7 South Carolina at the Dan Magill Tennis Complex.
Streaking Dawgs and Gators Meet Friday
Both Georgia and Florida are riding four-match win streaks into Friday's match, which is slated to start at 3:30 p.m. The Bulldogs have beaten Texas, Vanderbilt and Mississippi State in their last three contests, while the Gators defeated South Carolina and Kentucky to begin SEC play. Georgia owns a commanding 60-23 lead in the all-time series against Florida, but is looking to snap a three-match skid against the Gators.
Georgia and South Carolina Face Off on Sunday
Following Georgia's matchup against No. 4 Florida, the Bulldogs will host No. 7 South Carolina at 1 p.m. Sunday. The Gamecocks are 12-3 overall, with their losses coming to North Carolina, No. 1 Tennessee and No. 4 Florida. Georgia leads the all-time series against the Gamecocks, 39-10.
Bulldogs Climb Rankings
Six Bulldogs were featured in this week's Intercollegiate Tennis Association rankings. In singles, Georgia is led by No. 19-ranked Hamish Stewart and No. 31-ranked Tristan McCormick. Senior Philip Henning is ranked No. 40 nationally, while senior Trent Bryde is at No. 84. Henning and Bryde lead Georgia with a No. 27 national doubles ranking.
There are three other Georgia duos that are ranked in doubles, including the No. 55-ranked combo of Stewart and McCormick, No. 58-ranked Stewart and Henning and the No. 62-ranked pair of Blake Croyder and Erik Grevelius.
Stewart, McCormick Leading Georgia
Graduate transfers Hamish Stewart and Tristan McCormick combine to boast an impressive 21-4 singles record in dual-match play. Stewart is 6-1 at the No. 1 court and has won five-straight matches overall. Stewart leads the Bulldogs with an 11-4 mark against nationally ranked foes since the fall.
McCormick is 10-2 in dual matches, including a 3-1 record at No. 2 and a 6-0 mark at the No. 4 court. He is on a two-match win streak with wins against Vanderbilt's Joubert Klopper and Mississippi State's Nemanja Malesevic.
Seniors Picking Up Steam
Georgia seniors Trent Bryde and Philip Henning having been playing well as of late. Bryde — who plays at the fourth singles court — has won back-to-back matches, while Henning is coming off a victory against Mississippi State's Carles Hernandez. Henning is projected to play at the No. 2 spot in this week's lineup.
Bryde and Henning play No. 2 doubles for the Bulldogs. The combo boasts a 5-2 record at that spot this season.
---
Jump To Comments