Jump To Top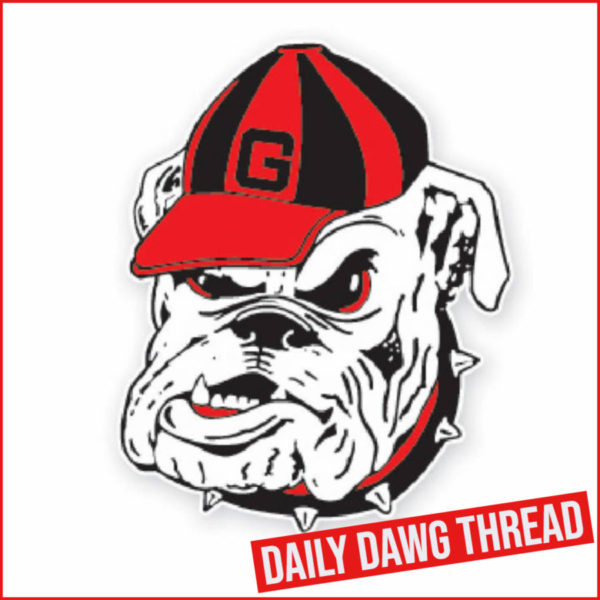 BASEBALL: Dawgs roll Bucs 18-9
The University of Georgia baseball team used a dominating seven-run second inning to win the first of a three-game series, 18-9, against the Charleston Southern Buccaneers on Friday evening in front of 2,547 spectators at Foley Field.
"We swung the bats really well," Ike Cousins Head Baseball Coach Scott Stricklin said. "When you put up 18 runs on the board, you are certainly happy with that. We wanted to finish things well. It doesn't matter what the score is, when you have the opportunity to get an at bat and get an appearance, it will count in the stats. When games get out of hand like that, it was 16-1 at one point, those are tough games to play in on both sides. When you are down 16-1, you have nothing to lose. When you are up 16-1, you take your foot off the pedal because that is the way it is. We scored 18 runs, swung the bats really well and got off to a good start."
Junior Jaden Woods (3-0) started for Georgia (11-3) and got the win, pitching 4.2 innings and allowing one run on three hits with eight strikeouts. Charleston Southern's (5-9) Ryan Gleason (1-3) was credited the loss after tossing 3.0 innings and allowing ten runs on ten hits and five walks.
Georgia took the lead with seven runs in the second frame, highlighted by Sebastian Murillo's bunt single with a throwing error that allowed a pair of runs to score. Redshirt freshman Charlie Condon extended his hit streak to 13 games and collected his team-leading 27th RBI in the frame.
The Buccaneers added one run to the board in the third. The Bulldogs returned to the plate in the bottom of the frame and extended their lead to nine runs. Graduate Connor Tate, whose hit streak spans 19 games, launched a three-run homer to left center to score graduates Mason LaPlante and Ben Anderson for a 10-1 lead.
A fourth-inning leadoff home run to center field by Murillo was followed up by a double from Tate to score LaPlante. Graduate Will David sent a line-drive single to center field to score sophomore Cole Wagner in the fifth. A wild pitch sent David to home plate for the second Bulldog run of the inning. David cranked his second homer of the season to center field in the sixth to extend Georgia's lead 16-1.
Five Buccaneer runs left Charleston Southern trailing by 10 runs, 16-6, after the eighth. A double to the left-center wall from David scored Wagner, who was waiting on second, racking in his fifth RBI of the game to tie his career high. An error by the Buccaneers' first baseman allowed David to cross home.
"It has been pretty fun," David said. "Sometimes you get caught up in the moment and you don't really take a step back and look at what this group can do. We have a bunch of really good baseball players on this team. It is still early, but I am really excited to see what this group of hitters can continue to do."
Three Charleston Southern runs came in the top of the ninth as the Bulldogs got five pitchers work on the night.
The series concludes Saturday with a doubleheader. The first game of the day will start at 2 p.m. with the second scheduled for 5:30 p.m. Both games will be streamed on SECN+ and be available on the Georgia Bulldog Sports Network.
---
WTENNIS: UGA defeats UK 4-1
The third-ranked University of Georgia women's tennis team defeated No. 53 Kentucky 4-1 on Friday afternoon at the Hillary J. Boone Tennis Center, in Southeastern Conference action.
In doubles, Georgia (9-3, 3-0 SEC) dropped two of three to Kentucky (6-5, 1-2 SEC). On court two, No. 39 Meg Kowalski and Mell Reasco topped Makayla Mills and Florencia Urrutia 6-3, while No. 26 Guillermina Grant and Mai Nirundorn fell 6-3 on court one and Anastasiia Lopata and Dasha Vidmanova fell 6-2 on court three.
In singles, the Bulldogs won four matches. No. 64 Lopata gave Georgia its first victory of the day. The freshman cruised to a 6-0, 6-2 win over Carlota Molina. She was followed by No. 52 Reasco, who defeated Ellie Eades 6-3, 6-3. This marked Reasco's fourth consecutive straight-set win. The Bulldogs' third win of the day came from No. 12 Vidmanova, who outlasted Elizabeth Stevens 6-2, 5-7, 6-1 – Vidmanova's sixth consecutive win. No. 10 Lea Ma clinched the win for Georgia, picking up a 6(3)-7, 6-4, 6-1 victory over No. 74 Florencia Urrutia after being down 4-2 in the second set. This marked Ma's fourth match-clinching win of the season.
The Bulldogs will return to action on Sunday, March 12 when they travel to Nashville, Tennessee to face the Commodores at 1 p.m.
Doubles Results
1. Carlota Molina/Elizabeth Stevens (UK) def. #28 Guillermina Grant/Mai Nirundorn (UGA) 6-3
2. #30 Meg Kowalski/Mell Reasco (UGA) def. Makayla Mills/Florencia Urrutia (UK) 6-3
3. Ellie Eades/Zoe Hammond (UK) def. Anastasiia Lopata/Dasha Vidmanova (UGA) 6-2
Singles Result
1. #10 Lea Ma (UGA) def. #74 Florencia Urrutia (UK) 6(3)-7, 6-4, 6-1
2. #12 Dasha Vidmanova (UGA) def. Elizabeth Stevens (UK) 6-2, 5-7, 6-1
3. #52 Mell Reasco (UGA) def. Ellie Eades (UK) 6-3, 6-3
4. #64 Anastasiia Lopata (UGA) def. Carlota Molina (UK) 6-0, 6-2
5. Zoe Hammond (UK) vs. #122 Meg Kowalski (UGA) 5-7, 0-3 unfinished
6. Makayla Mills (UK) vs. Guillermina Grant (UGA) 6-0, 4-1 unfinished
---
T&F: UGA has two school records, seven final qualifiers, and the heptathlon leader at NCAA Indoor Track & Field Championships
Georgia began the NCAA Indoor Track & Field Championships with two school records, had seven final qualifiers and the heptathlon leader on Friday in the Albuquerque Convention Center.
Senior Kyle Garland scored the world's second-best day one total in the heptathlon by any performer in history to hold a 155-point lead going into the second day after four of seven events. Garland, a Philadelphia, Pa., native tallied a personal record in the long jump to help him finish with 3,773 points to lead Arkansas' Ayden Owens-Delerme (3,618).
Garland's four-event score is 41 points ahead of his previous day one personal best from earlier this season. That showing made him the 2023 national leader with 6,415 points, which made him the No. 2 all-time collegiate performer and only 84 points shy of the collegiate record.
His training partner, senior Johannes Erm, had a pair of personal bests himself to put himself in scoring position with a day one personal best score of 3,383 points. Erm is in seventh place overall, only 14 points from sixth and 33 points shy of fifth.
Georgia started its qualification rounds 4-for-4 as freshmen Kaila Jackson and Autumn Wilson jetted to personal records in the 60-meter dash and 200m, including Jackson's third school record in the 60m this season and Wilson's first time at No. 1 in the 200m. Jackson's finish of 7.07 made her the No. 4 all-time collegiate performer and tied the under-20 world record for the 18-year-old.
The men's portion of the track events was next up and senior Elija Godwin answered with his own invitation to the 400n final. One event later, true freshman Will Sumner lined up in the 800m prelims and locked down his spot in Saturday's final by being one of the top three finishers in his heat.
The Bulldogs' finale of day brought senior Matthew Boling in the 200m and the Houston, Texas, native did not disappoint. Boling ran out of the fourth and final heat and the day's fourth fastest 200m time with a season-best time to move on to the final.
After six events scored, Florida (21 points), Arkansas (18), and N.C. State (17) are situated in the top three on the women's side.
When Do The Dogs Start Saturday?: Saturday begins with Garland and Erm in the heptathlon's final three events (60m hurdles, pole vault, 1000m) starting at 12:30 p.m. ET. Sophomore Elena Kulichenko starts the open events for Georgia on day two in the women's high jump at 3 p.m
Where To Catch The NCAA Championships: Live streaming of the NCAA meet will air on ESPN3 through Saturday. The broadcast talent includes Dwight Stones, Dan O'Brien, Larra Overton and John Anderson.
A tape delay special of the Championships will air on ESPNU on Sunday at 6 p.m.
Saturday (1:30.p.m.): http://gado.gs/a70
Saturday (9 p.m.): http://gado.gs/a71
Sunday on ESPNU (6 p.m.): http://gado.gs/a72
Live Results: For results throughout the weekend, please visit: http://gado.gs/a73
The Lowdown: Jackson, a native of Redford, Mich., and the 2023 SEC Women's Freshman Runner of the Year, shot out of the starting blocks in the center of the track and flew to a 7.07 (7.067) in the second heat of the 60m. Edging Oregon's Jadyn Mays (7.070) for one of the automatic qualifying spots, Jackson posted the 11th-best all-time collegiate performance (No. 4 all-time collegiate performer) to tie Poland's Ewa Swoboda (2016) for the U20 world record.
Wilson, a native of Austin, Texas, joined Jackson in her 60m heat and was fifth in the group and sixth overall to punch her ticket. Wilson's 7.12 inched her from No. 3 to No. 2 in the school record books and put she and Jackson into Saturday's final at 6:10 p.m.
Wilson and Jackson returned to the track five events later and advanced as two of the top eight in the 200m. Wilson won the opening heat and was third overall after speeding through her lap in 22.42. This unseated Lynna Ibry (22.55, 2018 NCAA Championships) from the top spot on UGA's all-time list and vaulted Wilson into a tie for the No. 7 all-time collegiate performer in the event.
Jackson was the runner-up out of the second heat to finish sixth overall with a personal record 22.69. Following her previous career best of 22.97 from SECs, Jackson slid into the No. 3 spot in the UGA record books and will join Wilson in the 200m final at 6:50 p.m.
Godwin, a native of Covington, Ga., was the runner-up in the second heat and fourth overall with his 45.47. He registered a blistering 20.84 opening lap and will now have the opportunity to score for the first time in the 400m at indoor Nationals on Saturday at 9:20 p.m.
A Canton, Ga., native, Sumner was in the second of two groups in the 800m and managed to secure one of six automatic qualifying spots in the final. Sumner nestled in second during the second lap. However, after slipping into seventh during the race's final 200m as the pace slowed, Sumner took off on the final straightaway and leaned at the line to register a 1:49.71 to clinch his qualifying spot. He will race in the final at 9:30 p.m. on day two.
Boling, who won the 2021 200m title and made last year's final, finished with the fourth-fastest qualifying spot with a season-best 20.31. In addition to an expected showing in the 4x400m relay with Godwin and Sumner on Saturday, Boling will take the track in the 200m final at 9:50 p.m.
The day started with the heptathlon's first four events. Finishing just .01 off his personal record set earlier this year, Garland started the heptathlon with a 6.87 for fifth place with 929 points. Erm trimmed .03 off his former career-best to clock a 6.96 for 10th place (897). This performance topped his 6.99 set during the 2020 regular season.
Garland took his turn with a personal best in the long jump, soaring a meet-record 7.96 meters/26 feet, 1 ½ inches on his first try to add 1,050 to his total. After passing his former personal record set in the open long jump at the SEC Championships by a half-inch, Garland moved into second place just two points after the second event. Erm continued his strong start with a season-best effort of 7.54m/24-9 on his second attempt for eighth. This edged the three-time hep All-American into ninth place overall.
Garland won his second event in a row after working up to a third toss of 16.45m/53-11.75 in the shot put, which also was a meet record. Marking the best shot mark of his career in the multis, Garland surged into the overall lead by 71 points over Owens-Delerme. Erm recorded his second personal record of the meet after also having his top effort on his final attempt. He launched the ball 15.04m/49-4.25 to take fifth in the event and shoot three spots in the overall standings to sixth.
The win streak continued in the high jump as Garland logged five clearances, his final one at 2.12m/6-11.50 on his opening try. He notched his final 915 points of the day to keep him in the top spot heading into Saturday's 60m hurdles. In the other high jump area, Erm posted a first-attempt clearance at 1.94m/6-4.25 to score 749 points with his season-best effort. He completed his day in seventh place, trailing sixth by only 14 points. This put Erm 10 points ahead of his former career-best day one set at the 2020 Razorback Invitational.
With the triple jump to go on Saturday, senior Titiana Marsh earned expected Second Team All-America honors with a third attempt that measured 6.08m/19-11.50. Marsh's first two tries were fouls before she concluded her series with the aforementioned effort.
Day 1 Qualifiers
Name Event Finish (Mark/Time)
Kaila Jackson W. 60m 3rd ($7.07)
Autumn Wilson W. 200m 3rd ($22.42)
Elija Godwin M. 400m 4th (45.47)
A. Wilson W. 60m 6th (*7.12)
K. Jackson W. 200m 6th (*22.69)
Will Sumner M. 800m 8th (1:49.71)
$school record ; +season best
---
SOFTBALL: Auburn takes SEC opener 6-5, doubleheader today
The 19th-ranked Georgia Bulldogs dropped a 6-5 decision to No. 18 Auburn in the Southeastern Conference opener Friday evening at Jack Turner Stadium.
The Bulldogs fall to 18-6 and 0-1 in SEC play.
Georgia's offense out-hit Auburn's 12-9. Jayda Kearney scattered three hits, while Sara Mosley, Lyndi Rae Davis, and Jaiden Fields had two on the night.
Graduate Shelby Walters pitched three and a third innings in her start, allowing four runs on eight hits. Madison Kerpics (6-4) suffered the loss in relief, allowing two runs on one hit. She fanned three in her two and two-thirds outing. Kylie Macy pitched a scoreless seventh inning.
A leadoff home run to begin the game put Auburn (21-3, 1-0) ahead 1-0 quickly in the contest.
A one-out double off the bat of Mosley put a Bulldog in scoring position in the third. A hit to center allowed Kearney to reach. On the play, a miscue in center allowed Mosley to score and tie the game at 1-all. Georgia proceeded to load the bases in the inning. Davis was hit by a pitch to drive in a run and put Georgia ahead 2-1. Fields then plated Sydney Chambley with a single to make it a 3-1 lead for the Dogs.
Auburn's Bri Ellis cut the lead to one with a leadoff home run in the fourth, 3-2. A two-RBI double from Aubrie Lisenby put Auburn in front 4-3.
Mosley's seventh home run of the season in the bottom of the frame re-tied the game at four runs apiece.
The Tigers recaptured the lead with a Lindsey Garcia two-run shot in the fifth, 6-4.
Down two in the seventh, Davis' second hit of the night put a one-out runner on. Pinch runner Tyler Ellison took second on a passed ball. Ally Kurland singled to left center, plating Ellison and cutting the lead to one, 6-5. The game ended on the play as Kurland tried to stretch a double, running into an out at second.
Georgia and Auburn will face off again Saturday in a doubleheader beginning at noon. Game one of the day will air nationally on SEC Network. The second game of the day will begin approximately an hour after the conclusion of the first.
Head coach Tony Baldwin on the game:
"I thought it was a great SEC softball game with two evenly matched teams. At the end of the day, we left a few too many runners in scoring position and in that kind of a game you've got to capitalize on your opportunities. I feel like we may have left a few too many pitches over the heart of the plate in those middle innings. We came out and scored, but we've got to find a way to get a zero in the answer back; we didn't do that a great job of that tonight but I'm proud of the fight. We got right there to the end with a chance and that's SEC softball. So tomorrow we've got to just come back out and fight for those little breaks that we need to get on top, put up some zeros and swing back."
---
WGOLF: Caterina Don in tie for the lead of Clover Cup
Caterina Don led a trio of Georgia golfers who shot par-or-better in Friday's opening round of the Clover Cup. The senior from Pinerolo, Italy, posted a 3-under 69 to lead the Bulldogs in a 1-over 289 at Longbow Golf Club.
Don is tied for the individual lead, and Georgia is fourth in the 14-team field with 36 holes remaining.
"It was a really good day for Caterina," head coach Josh Brewer said. "She birdied the last hole to move into a tie for the lead. She continues to rise back to the top of college golf, where we knows she belongs. With Candice, maybe it's just something about Arizona. She had an amazing run at the national championships last spring, and today's round should certainly give her confidence. Jenny had what for her is a little bit of a disappointing round. When a disappointing round is even par, that says a lot about the season you're having. We're anxious to get the whole team going. We're confident we can do so tomorrow and see if we can get ourselves in contention for the final round on Sunday.
Candice Mahé, who tied for sixth individually at the 2022 NCAA Championships, shot 1-under 71, and Jenny Bae carded an even-par 72 for Georgia, which also counted a 77 from Céleste Dao.
Don is among a group of six golfers knotted atop the team leaderboard. Mahé is tied for eighth, Bae is tied for 12th, Dao is tied for 38th and Caroline Craig, who shot 79, is tied for 54th. In addition, LoraLie Cowart, who is competing an an individual, posted a 76 and is tied for 34th.
---
Jump To Comments