Jump To Top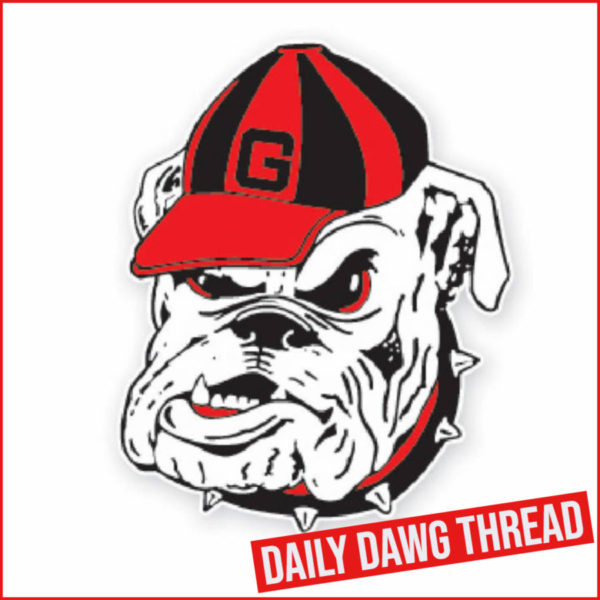 WBB: Georgia opens NCAA Tourney play Friday as 10 seed in Seattle Region
The University of Georgia women's basketball team earned the No. 10 seed in the Seattle Region and will play No. 7 seed Florida State Friday in Iowa City, Ia.
Joining Georgia in the Seattle Region will be No. 2 seed Iowa and No. 15 seed Southeastern Louisiana. The winner of the two games will meet on Sunday. Game times for first round games will be released later Sunday.
Georgia owns an 8-0 series lead against Florida State. The two teams last met in the NCAA tournament in 2011.
This marks Georgia's 36th trip to the NCAA tournament in 41 years, tying Stanford for the second most NCAA bids among all Division I programs. The Lady Bulldogs ranks fifth in NCAA tournament games played (92) and seventh in tournament wins (58).
Georgia has been to 20 Sweet 16s, 11 Elite Eights and five Final Fours. The Lady Bulldogs are looking for their first Sweet 16 since 2013.
This year's Georgia squad has won eight of its final 11 games entering the NCAA tournament, with the lone losses coming to No. 1 South Carolina and No. 3 LSU. Led by All-SEC and All-Defensive Team member Diamond Battles, Georgia finished tied for fifth in the final SEC standings after being ninth in the preseason poll.
Head coach Katie Abrahmson-Henderson's teams have now made 12 NCAA tournaments in her 18 seasons as head coach. Her squads have now made 10-straight postseason appearances.
---
WTENNIS: Bulldogs sail past the Commodores, 5-2
The third-ranked University of Georgia women's tennis team defeated No. 17 Vanderbilt 5-2 Sunday afternoon at the Lummis Family Tennis Center.
In doubles, Vanderbilt (8-5, 2-2 SEC) swept Georgia (10-3, 4-0 SEC). Anastasiia Lopata and Dasha Vidmanova fell to Bridget Stammel and Anessa Lee 6-1 on court three, while No. 39 Meg Kowalski and Mell Reasco's five-match win streak fell at the hands of Celia-Belle Mohr and Mercella Cruz 6-4.
In singles action, the Bulldogs won five matches. No. 10 Lea Ma cruised to a 6-2, 6-2 win over No. 48 Celia-Belle Mohr – marking Ma's eighth-ranked win of the season. She was followed by No. 12 Vidmanova, who defeated No. 80 Anna Ross 6-2, 7-6(3) for her ninth-ranked win. No. 64 Lopata gave Georgia its third win of the day, topping No. 60 Bridget Stammel 7-5, 6-4. After dropping the opening set in a tiebreaker, No. 52 Reasco won 12 consecutive games to defeat No. 111 Holly Staff 6-7, 6-0, 6-0, and clinch the win for the Bulldogs.
While playing it out, No. 122 Kowalski fell to No. 113 Anessa Lee in a three-set thriller, while Guillermina Grant topped Mercella Cruz (VU) 6-2, 6-3.
The Bulldogs will return to action on Tuesday, March 14 when they host Mercer at the Dan Magill Tennis Complex. First serve is set for 3 p.m.
Doubles Results
1. Anna Ross/Holly Staff (VANDY-W) vs. #26 Guillermina Grant/Mai Nirundorn (UGA) 4-3, unfinished
2. Celia-Belle Mohr/Marcella Cruz (VANDY-W) def. #39 Mell Reasco/Meg Kowalski (UGA) 6-4
3. Anessa Lee/Bridget Stammel (VANDY-W) def. Dasha Vidmanova/Anastasiia Lopata (UGA) 6-1
Singles Result
1. #10 Lea Ma (UGA) def. #48 Celia-Belle Mohr (VANDY-W) 6-2, 6-2
2. #12 Dasha Vidmanova (UGA) def. #80 Anna Ross (VANDY-W) 6-2, 7-6 (7-3)
3. #52 Mell Reasco (UGA) def. #111 Holly Staff (VANDY-W) 6-7 (6-8), 6-0, 6-0
4. #64 Anastasiia Lopata (UGA) def. #60 Bridget Stammel (VANDY-W) 7-5, 6-4
5. #113 Anessa Lee (VANDY-W) def. Ania Hertel (UGA) 7-6 (7-2), 1-6, 7-5
6. #122 Meg Kowalski (UGA) def. Marcella Cruz (VANDY-W) 6-2, 6-3
---
WGOLF: UGA finishes Clover Cup in third place
The Georgia women's golf team fired a 7-under 281 in Sunday's final round of the Clover Cup at Longbow Golf Club. That equaled the low loop of the day in the 14-team field and put the Bulldogs in third place on the final leaderboard at 4-under 860.
A trio of Georgia golfers finished the 54-hole event with under-par tallies – Jenny Bae at 9-under, Caterina Don at 3-under and Candice Mahé at 2-under.
"Today we tied for having the best round of the day and finished with our best one round score this spring, which is very encouraging," head coach Josh Brewer said. "We had some really good individual performances this week and will continue to build on that as we get ready to host our home event, the Liz Murphey, in a couple of weeks."
On Sunday, Bae fired a career-best 7-under 65 to lead the Bulldogs. Georgia also counted a 1-under 71 from Don, an even-par 72 from Mahé and a 1-over 73 from Caroline Craig.
No. 10 Texas A&M completed its wire-to-wire trek to the team title, closing with a 7-under effort on Sunday to wrap up at 23-under 841. That was 15 shots ahead of runner-up New Mexico at 856, followed by the Bulldogs at 860, Clemson at 862, Tennessee at 873, Louisville at 885, Colorado State at 888, FIU at 894, Indiana at 896 and Notre Dame and Northern Illinois both at 906.
Tennessee's Angela Arora earned medalist honors, closing with a 4-under 68 to finish at 11-under 206. Bae tied for third, two shots back at 9-under 208, while Don tied for ninth at 213, Mahé tied for 11th at 214, Céleste Dao, who shot 75 on Sunday, tied for 45th at 228 and Craig tied for 61st at 233. Georgia's LoraLie Cowart, who competed as an individual, closed with a 79 and tied for 49th at 230.
Bae's 9-under tally equals the seventh-best tournament score in program history. She now owns four of Georgia's 12 best tourney totals, including her 16-under effort to win the Illini Invitational last fall.
Bae bettered her previous best loop as a Bulldog of 5-under on three occasions, including the third round of the 2022 NCAA Championships. She posted her 18th par-or-better tally this season – including 10 scores in the 60s – and is a combined 30-under over 24 rounds. Bae began her day at No. 17 with a shotgun start and posted four consecutive birdies at Nos. 18-3 to move to 4-under through five holes. Additional birdies at No. 9, No. 12, No. 13 and No. 15 pushed her to 8-under on the day before a lone bogey at No. 16.
Georgia super senior Jo Hua Hung also was in action over the weekend, tying for 18th at the Women's Amateur Asia-Pacific Championship. Hung shot 1-over 289 in the 72-hole event at the Singapore Island Country Club.
Georgia will return to action in two weeks when the Bulldogs host the 51st annual Liz Murphey Collegiate Classic at the UGA Golf Course. The tournament will be contested on March 24-26 and also feature Alabama, Arkansas, Auburn, Charleston, Daytona State, Florida, Georgia Southern, Louisville, North Carolina, Purdue, San Diego State, South Carolina, Texas A&M and Virginia.
Team Leaderboard
Texas A&M 283-277-281=841
New Mexico 284-286-286=856
Georgia 289-290-281=860
Clemson 285-296-281=862
Tennessee 296-292-285=873
Louisville 299-299-287=885
Colorado State 300-293-295=888
Florida International 308-291-295=894
Indiana 307-298-291=896
Northern Illinois 307-301-298=906
Notre Dame 309-304-294=906
Mercer 318-296-299=913
Chattanooga 304-305-305=914
Cincinnati 315-303-307=925
Individual Leaderboard
Angela Arora, Tennessee 69-68-68=205
Annabella Pancake, Clemson 69-69-68=206
Jenny Bae, Georgia 72-70-65=207
Lauren Lehigh, New Mexico 69-71-67=207
Zoe Slaughter, Texas A&M 72-67-68=211
Adela Cernousek, Texas A&M 70-71-70=212
Myah McDonald, New Mexico 71-71-70=212
Jennie Park, Texas A&M 73-67-72=212
Caterina Don, Georgia 69-73-71=213
Rylee Suttor, Louisville 71-71-70=213
Candice Mahé, Georgia 71-71-72=214
Kera Healey, Chattanooga 69-73-72=214
Additional Georgia Scores
T45. Céleste Dao 77-76-75=228
*T49. LoraLie Cowart 76-75-79=230
T61. Caroline Craig 79-81-73=233
* competing as an individual
---
Jump To Comments