Jump To Top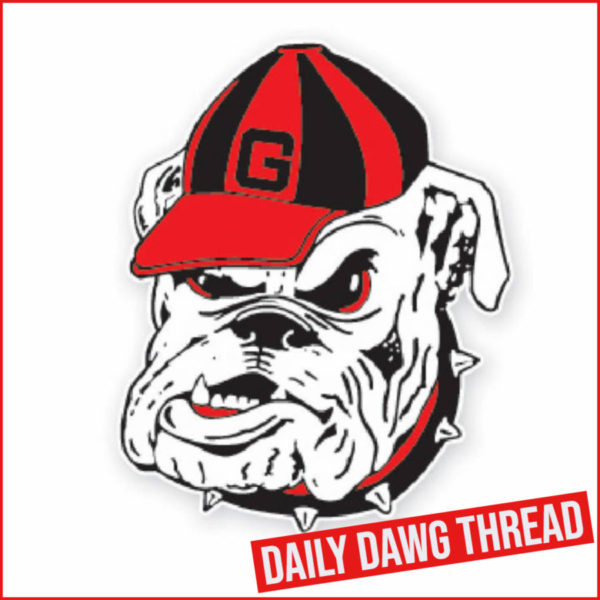 BASEBALL: Bulldogs vs. Terriers today at Foley Field
Georgia plays host to red-hot Wofford, winners of 14 straight, today at Foley Field with first pitch slated for 5:02 p.m. (SECN+).
The Bulldogs (12-4) went 4-1 last week while the Terriers (14-1) haven't lost since Opening Day on Feb. 17. The Tuesday tilt will be Georgia's last non-conference action before No. 14 South Carolina (16-1) comes to Athens to open Southeastern Conference play on Friday.
Series History: Georgia leads the all-time series with the Terriers 12-0 as it dates to 1902. The teams met twice last year with the Bulldogs winning 7-1 in Athens and then 7-6 at Fluor Field in Greenville.
Georgia graduate transfer pitcher Dalton Rhadans, a native of Acworth, Ga., spent the past three seasons with the Terriers and earned degree in finance last year. He went 17-4 with 17 saves and a 3.08 ERA in 65 appearances as a Terrier. For the Bulldogs this year, he has excelled as a reliever, going 0-0 with a 0.90 ERA and one save in seven appearances. He has pitched 10 innings with no walks and 13 strikeouts in 2023.
Swinging A Big Stick: Georgia posted the highest batting average among SEC teams last week at .360, going 4-1 against Georgia Southern and Charleston Southern. The Bulldogs were 64-for-178 with 10 doubles, two triples and 14 home runs. For the year, the Bulldogs are batting .332 and that ranks fifth in the SEC. Florida and Alabama are hitting .352 while Ole Miss (.343) and LSU (.338) are just ahead of Georgia.
Redshirt-freshman OF/1B Charlie Condon (.517-7-32) and graduate OF Connor Tate(516-6-22) ranks one-two in the SEC in batting. Condon has hit safely in 15 games while Tate has a 21-game hitting streak dating to last year. Tate was named one of Collegiate Baseball's National Players of the Week along with SEC Co-Player of the Week on Monday while Condon received SEC Co-Freshman of the Week honors.
Graduate INF Mason LaPlante (.356-2-7) enjoyed his best week as a Bulldog. He batted .500 (9-for-18) with 10 runs scored, two doubles, a triple, a home run, four walks and four RBI in five games.
The Bulldogs have hit at least one home run in 14 of 16 games this year and their season total of 37 ranks fourth in the SEC. Thirteen different Bulldogs have hit a home run this season. The Bulldogs are 1-1 when they don't hit a home run (Beat #16 Ga. Tech 7-2 in Athens; Lost to #16 Tech 4-1 at Coolray Field). The most home runs by Georgia in a home game has been five in a 11-6 win over Presbyterian while the most on the road is six in a 16-6 win over #16 Tech in Atlanta.
Wofford is batting .307 with 19 doubles, four triples and 14 home runs. They are fielding .977. The Bulldogs are fielding .978 and played error-free baseball in four of five games last week.
On The Mound: The Bulldogs have a 5.14 ERA while holding opponents to a .229 batting average. The staff has registered 188 strikeouts with 76 walks. Wofford sports a 4.20 ERA with its opponents' batting average at .233. The Terriers have tallied 161 strikeouts with only 23 walks. Georgia's Saturday starter junior LHP Liam Sullivan (3-0, 0.44 ERA) leads the SEC and ranks among the national leaders in Earned Run Average. For the year, he has allowed just one earned run 20.1 innings with six walks and 27 strikeouts. He was part of a combined one-hit shutout of Charleston Southern Saturday, tossing five hitless frames.
Pitching Matchup: Georgia freshman RHP Kolten Smith (1-0, 2.70 ERA) will get the start and be opposed by Terrier senior RHP Matthew Marchal (2-1, 4.67 ERA). Wofford saw their Sunday game with Cincinnati rained out. Marchal has 23 strikeouts and only four walks in 17.1 innings. Smith will be making his second career start. He has 10 strikeouts and four walks in 6.2 innings. In Smith's first start against Georgia Southern last Wednesday in Statesboro, he retired nine of the first 10 batters he faced.
Radio/TV/Live Stats Information
Tuesday at 5 pm at Foley Field, Athens
960TheRef: https://georgiadogs.com/watch/?Live=4373&sport=1&type=Live
Streaming: SECN+ (Matt Stewart & Jason Jacobs): https://www.espn.com/watch/player?id=e4c25954-74ad-4dfa-90b0-620c65dd6780
Live Stats: https://georgiadogs.com/sidearmstats/baseball/summary
Tickets/Parking/Promotion Information
*A limited number of tickets are available (Click for Tix) in the Left Field Bleachers and in the Right Field Bleachers.
*Fans can get seats from other fans through our official secondary ticketing partner StubHub.
*Fans with tickets who are unable to come are encouraged to transfer them to other Bulldog fans, return them to UGAAA or resell them on StubHub.
*Foley Field Gates open one hour before game time.
*Free parking is available in the commuter surface lot behind the outfield.
---
BASEBALL: Connor Tate named National Player of the Week, while Charlie Condon earned SEC Co-Freshman of the Week
University of Georgia graduate Connor Tate has been named a National Player of the Week by Collegiate Baseball while Tate and redshirt freshman Charlie Condon earned Southeastern Conference weekly honors, it was announced Monday.
Tate, a 6-3, 210-pound outfielder from Bishop, Ga., posted a monster week for the Bulldogs, batting .600 (12-for-20) with nine runs scored, two doubles, four home runs, five walks and 10 RBI in helping Georgia to a 4-1 week. He tallied an SEC-best 26 total bases for the week while extending his hitting streak to a career-best 21 games dating to last year. Tate tied a school record by hitting three consecutive home runs during a 15-0 win over Charleston Southern last Saturday.
Tate is the second Bulldog to earn a national honor as junior pitcher Liam Sullivan was one of the National Pitchers of the Week along with SEC Pitcher of the Week on Feb. 27. Currently, Tate leads the SEC in hits (32) and ranks second in batting at .516, just behind Condon (.517). This is the second time in his career he has been named a National Player of the Week, the first coming during the 2021 season.
Condon continues to enjoy a stellar start to his collegiate career. He is the nation's RBI leader with 32, the SEC batting leader at .517, owns a 15-game hitting streak and now is the SEC Co-Freshman of the Week.
The 6-6, 211-pound outfielder/first baseman from Marietta, Ga., batted .476 (10-for-21) with seven runs scored, a triple, three home runs and 12 RBI in five starts last week. He had his second two-home run game plus a career-high five RBI in a 9-4 road win over Georgia Southern. This marks his second straight honor from the league after being an SEC Co-Player of the Week for Feb. 27.
Up next, Georgia (12-4) plays host to Wofford (14-1) Tuesday at Foley Field. First pitch is slated for 5:02 p.m., and the game will be streamed on SEC Network+ and available on the Georgia Bulldog Sports Network.
---
WBB Tournament Ticket Info: Dawgs to face FSU in Iowa
The No. 10 seeded University of Georgia women's basketball team will face No. 7 seed Florida State at 1:30 p.m. ET/12:30 p.m. CT Friday in an NCAA First-Round matchup at Carver-Hawkeye Arena Iowa City, Iowa.
The game will be televised on the ESPN family of networks. The specific network designation will be announced at a later date.
All-session tickets for this weekend's first and second-round games can be purchased via the University of Iowa's official athletics website (CLICK HERE). All-session tickets are $30 for adults, $14 for youth and seniors. Single session tickets will be released, IF AVAILABLE, on Wednesday, March 15 at 10 a.m. ET.
The winner of Friday's contest will face the winner of No. 2 Iowa vs. No. 15 Southeastern Louisiana on Sunday. That game time will be announced following first-round action.
Georgia and Florida State are meeting for the ninth time in program history and for the first occasion since 2011. The Lady Bulldogs, who are 8-0 all-time against the Seminoles, knocked off Florida State in the second round of the 2011 NCAA Tournament.
This marks Georgia's first trip to Carver-Hawkeye Arena since 1991 when Georgia downed Iowa 62-51.
Georgia head coach Katie Abrahamson-Henderson, a native of Cedar Rapids, Iowa, played at Georgia from 1985-87, and then transferred to play closer to home at the University of Iowa from 1988-90. She helped the Lady Bulldogs capture the 1986 SEC Championship before playing on two Big Ten Championship squads for the Hawkeyes.
This marks Georgia's 36th trip to the NCAA tournament in 41 years, tying Stanford for the second most NCAA bids among all Division I programs. The Lady Bulldogs rank fifth in NCAA tournament games played (92) and seventh in tournament wins (58).
Georgia has been to 20 Sweet 16s, 11 Elite Eights, and five Final Fours but is looking for its first Sweet 16 appearance since 2013.
This year's Georgia squad has won eight of its final 11 games entering the NCAA tournament, with the lone losses coming to No. 1 South Carolina and No. 3 LSU. Led by All-SEC and All-Defensive Team member Diamond Battles, Georgia finished tied for fifth in the final SEC standings after being ninth in the preseason poll.
Coach ABE's teams have made 12 NCAA tournaments in her 18 seasons as head coach. Her career coaching record follows:
Coach Abe's career coaching record
Per Game and Season Stats
Click the chart to enlarge
---
Josh Brooks named finalist for the 2023 Sports Business Journal's Athletic Director of the Year
University of Georgia J. Reid Parker Director of Athletics Josh Brooks has been named one of six finalists for the 2023 Sports Business Journal's Athletic Director of the Year honor, the SBJ announced Monday.
The annual Sports Business Awards honor excellence in sports business. During the awards ceremony, which is set to take place on Wed., May 24 at the New York Marriott Marquis Times Square, each nominee will be recognized, and winners of each category will be announced.
"This is a tremendous honor for our entire athletic department," Brooks said. "This is not about me — it's about our phenomenal staff and student-athletes who have committed to making Georgia Athletics the best. Our mission is to graduate student-athletes, support them during their time here and, of course, win championships. I want to thank the Sports Business Journal for recognizing our entire athletic staff and student-athletes."
At the time of his hiring in 2021, Brooks was the youngest athletic director among Power Five schools. In just two years, he has guided Georgia Athletics through remarkable success.
Georgia won back-to-back College Football Playoff national championships in 2021 and 2022, the 2021 national title in Equestrian, 2021 SEC crown in women's tennis and 2022 SEC championship in football. Recently, the men's track and field team set a new school record with a No. 2 finish at the NCAA National Indoor Championships, while the women earned a fifth-place mark.
This past fall, the women's soccer and volleyball programs made history as both teams earned bids to their respective NCAA tournaments in the same year for the first time ever, each advancing to the second round. Bulldog student-athletes also excelled academically, setting the UGA record with a 3.22 GPA in the fall of 2022.
The Georgia Bulldog Club raised a record total of $86.4 million last year, and through February, 2023, fundraising is pacing $6.4 million ahead of the department's all-time high.
Brooks' administration has placed an emphasis on student-athlete experience. UGA was one of the first athletic programs to announce a comprehensive Name, Image, and Likeness program, which provides wide-ranging education, multi-media management tools and brand-building training.
Brooks has made significant coaching hires, including a pair of national champions in track and field's Caryl Smith Gilbert and soccer's Keidane McAlpine. Tony Baldwin took over the softball program in summer 2021, while Stefanie Williams Moreno and Neil Versfeld were named head women's and men's swimming and diving coaches. Volleyball coach Tom Black was given a contract extension after being named the 2022 SEC Coach of the Year.
Brooks also hired two prominent coaches to lead the Georgia Basketball programs. Mike White, who has averaged 22 wins per season in 11 years, was named head men's basketball coach on March 13, 2022. Shortly after, Katie Abrahamson-Henderson, whose teams have won 16 conference titles in 17 seasons, was tabbed to lead the Georgia women's basketball program.
Under his leadership, Georgia rebranded the mental health and performance department, bringing in a new full-time director and an additional clinical counselor as well as adding sports psychology services for every team.
During his time leading Georgia Athletics, Brooks has spearheaded multiple facility projects that will continue to enhance the fan and student-athlete experience.
The Bulldogs finished 10th in the 2021 Learfield Directors' Cup, and19th in 2022, becoming one of just nine schools to post top-25 finishes in the Directors' Cup every year during the 2000s. Georgia set a new school record with 200 points and a No. 27 national ranking in the Directors' Cup at the conclusion of this past fall athletics season.
---
Jump To Comments