Today's Contents – Click to Read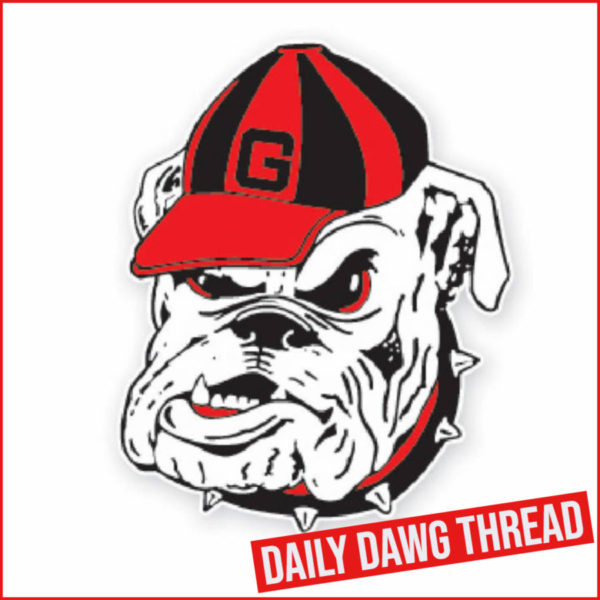 ---
BASEBALL: Dawgs Meet USC-Upstate Tonight
The No. 18 Georgia Bulldogs continue a season-long seven-game home stand Tuesday when USC Upstate visits Foley Field. First pitch is set for 5:02 p.m, and the game will be available on the Georgia Bulldog Sports Network and SEC Network+.
Tuesday's action against the Spartans (10-5) will be the final game before Southeastern Conference action heats up Friday when Mississippi State (10-7) comes to town for an SEC series. The Bulldogs are 13-3 and have four home games this week. The Bulldogs are 10-1 at Foley Field this season. Georgia has won four in a row while the Spartans wrap up a home stand against Cincinnati Monday. This will be the first meeting with the Spartans.
Georgia is batting .297 with 17 home runs on the year while posting a 3.38 ERA and a .972 Fielding Percentage. Graduate CF Ben Anderson leads the regulars at .375-3-10 while graduate SS Cole Tate is next at .362-1-8. Anderson and Tate have reached base in 14 straight games. Anderson ranks third in the SEC with a .551 OB% and a team-high 15 walks. Tate ranks fifth in the SEC with 25 hits. Sophomore C/DH Corey Collins is tied for third in the SEC with six home runs and is sixth in the league with a .788 SLG%. Collins is batting .346 with 15 RBI.
Freshmen RHP Chandler Marsh (1-0, 0.00 ERA, 5.2 IP) and RHP Coleman Willis (0-0, 2.08 ERA, 4.1 IP) have seen their roles increased of late. Willis will make his second career start on Tuesday. Last Wednesday at Ga. Southern, Willis made his starting debut and went 1.1 innings, allowing a run on one hit with three walks. He did not figure in the decision as Georgia went on to win 5-1. For the year, he has pitched 4.1 innings.
Random Stats of the Season:
*Georgia's pinch hitters this year are batting .333 (6-for-18) while opponents are 0-for-11.
*The Bulldogs have scored in the first inning in 12 of 16 games this year, going 11-1 in those contests. (The loss came to Ga. Southern 13-5 at SRP Park last Tuesday in North Augusta, S.C., after the Bulldogs jumped ahead 5-0).
Probable Pitching Matchup: UGA vs. USC Upstate
G17 #21 Coleman Willis (0-0, 2.08, RHP, Fr.) vs. TBA
LiveStats Link: https://georgiadogs.com/sidearmstats/baseball/summary
Today's Contents – Click to Read
---
SOFTBALL: #15/19 Georgia (22-3) vs. Georgia Tech (15-8) Tonight at Jack Turner Stadium
Date: March 15, 2022
First Pitch: 6 p.m.
Location: Athens, Ga.
Stadium: Jack Turner Softball Stadium
Admission: FREE (no tickets required)
Promotions:
– 'Wreck Tech' rally towel giveaway (all fans)
– Kids run the bases (kids 12 and under)
– 1,000 Commit to the G app points (UGA students)
Media Information
Streaming: SEC Network+ (Friday, Saturday)
Play-by-play: Kaleb Frady
Analysis: Kristina Wyatt
The 15th-ranked Georgia softball team returns home to host in-state rival Georgia Tech in a midweek showdown Tuesday. First pitch between the Bulldogs and Yellow Jackets is set for 6 p.m.
Tuesday's game opens a 10-game homestand for the Bulldogs at Jack Turner Stadium.
Follow the Bulldogs
» Tuesday's game will stream live on SEC Network+. Kaleb Frady and Kristina Wyatt will be on the call.
» Live stat links can be found on the softball schedule at GeorgiaDogs.com.
» Live Twitter updates will be available on the official Twitter page of Georgia softball, @UGAsoftball.
This Week's Promotions
» Admission to every home regular season Georgia softball game is FREE. No tickets are required. Seating is first come, first served.
» Tuesday, March 15
– The first 250 fans receive a 'Wreck Tech' rally towel
– Kids Run the Bases – Children 12 and under can run the bases post-game
– 1,000 Check-In Points: UGA students that check-in on the Commit to the G Student Rewards app receive 1,000 points
BULLDOGS BULLETIN
Series Histories
Georgia Tech
» Georgia leads the all-time series 33-10
» The Bulldogs are 17-4 all-time in Athens
» Georgia has won 13-straight back to 2013 against the Yellow Jackets and 18 of the last 19 back to 2009
» Georgia has won the last nine at Jack Turner Stadium
A Look at What's Ahead
The Bulldogs will host its final home tournament of the season when Dartmouth, Mercer, and Illinois come to Athens for the UGA Classic this weekend. Georgia will play four games on the weekend beginning Friday at 6 p.m. against Dartmouth. The Bulldogs then welcome No. 17 Clemson for a midweek matchup next Wednesday, March 23.
Let's Recap
Georgia opened conference play on the road at South Carolina over the weekend. Georgia scored two runs in the seventh inning to win the opening game of the series 8-7. The bats were hot in game two as the Bulldogs run ruled the Gamecocks 13-4 in five innings. Sophomore Sydney Chambley hit two home runs and a double, driving in five, in the victory. Georgia couldn't complete the series sweep, falling in game three 7-3 and snapping its winning streak at 16 games.
Today's Contents – Click to Read
---
Jump To Comments