Jump To Top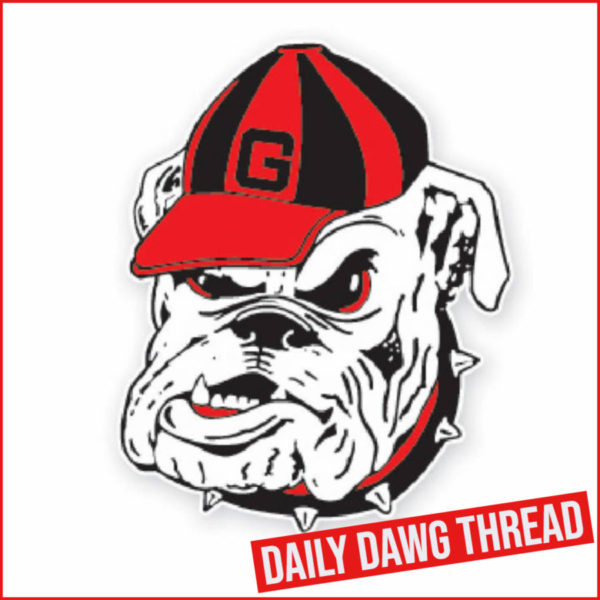 Photos: ProDay 2023
Watch a fullscreen slideshow
HERE.
SOFTBALL: Georgia defeats Furman, 7-1
The 18th-ranked Georgia Bulldogs defeated the Furman Paladins in midweek action Wednesday, 7-1, at Jack Turner Stadium.
Georgia climbs to 21-6 on the season.
The offense scattered 12 hits in the contest. Sydney Chambley, Sara Mosley, and Sydney Kuma all had two-hit games for the Dogs.
Shelby Walters (9-1) worked four shutout innings in her start, allowing just one hit. She struck out two and walked none. Walters retired the first 11 Paladin hitters of the game. Kylie Macy, Riley Orcutt, Sydney Osada, and Destin Howard combined to pitch the final three innings.
Georgia quickly jumped on the board in the opening frame. Chambley singled up the middle to lead off the inning then scored from first on a double to right center from Mosley. She took third on a groundout then tagged and scored on a sac fly off the bat of Kuma to go ahead 2-0 in the first.
With a pair of runners in scoring position, Chambley singled to center, driving in both runs and doubling the lead to 4-0 in the second inning.
The Bulldogs plated three runs in the fifth to widen the lead to 7-0. The first run scored on an Ellie Armistead groundout to short. Dallis Goodnight then drove in two more with a triple to right center. All three runs were unearned.
The Paladins (7-17) broke up the shutout with a single run in the top of the seventh off Howard, 7-1. She got the next batter to ground out to second to end the game.
Georgia is back in action this weekend in a three-game series at Texas A&M beginning Friday at 6 p.m., ET.
Head coach Tony Baldwin's Comment
"I thought today was a solid effort by our team. It was an emotional win after a tiring weekend, a couple days off and then getting back into the flow of things. I thought the start of the game was sharp. Shelby [Walters] really commanded the ball well. We put together some good at bats and that gave us a chance to get going and then from there in the middle of the game we just keep kicking ourselves. We aren't having good enough at bats with runners in scoring position. We need to be more disciplined, but we'll keep working on it. Kylie [Macy] came in and was sharp, Riley [Orcutt] came in and did her thing, it was good to get Sydney [Osada] out there – it's been a minute – now that she's back healthy and got her juices kind of flowing again. Destin [Howard], I thought, threw the ball ok; I just need her to command the ball a little bit better. Ultimately, it was a good midweek win. We'll take it every time we can get it and now we'll move on and get ready for Texas A&M."
---
WTENNIS: Dawgs host Alabama today, Auburn Sunday
#6 GEORGIA vs #45 ALABAMA
Date: Thursday, March 16
Time: 3 p.m.
Location: Athens, Georgia
Site: Dan Magill Tennis Complex
#6 GEORGIA vs #8 AUBURN
Date: Sunday, March 19
Time: 1 p.m.
Location: Athens, Georgia
Site: Dan Magill Tennis Complex
Live Stats/Video: https://link.edgepilot.com/s/87a712bd/B03Vhc75NEi-pta1N9iecA?u=https://gado.gs/9y9
UGA Season Stats: https://link.edgepilot.com/s/9f859ceb/R2PQVJUTmkOqFbkMir7xsw?u=https://gado.gs/9yj
803 Wins, 19 SEC Titles, Six National Championships
Georgia head coach Jeff Wallace is now in his 38th year at the helm of the Bulldogs' tennis program. As the nation's winningest active women's tennis coach, Wallace is one of only two coaches to record 800 wins in women's tennis history – trailing only Lin Loring, the all-time winningest coach with 846 (Indiana).
2023 ITA National Team Indoors Runner-Up
After defeating sixth-ranked Stanford, 15th-ranked Oklahoma and 14th-ranked Iowa State, the Bulldogs made the program's ninth ITA Indoors finals appearance – a rematch with No. 2 North Carolina. Despite a spectacular run, Georgia fell to the Tar Heels 4-0.
Under the direction Coach Wallace the University of Georgia women's tennis team has played for or won a National Championship in five different decades:
1987……………………………………………………………………………………………………………NCAA Finals
1994……………………………………………………………………………………………………………Indoor Champions
1994……………………………………………………………………………………………………………NCAA Champions
1995……………………………………………………………………………………………………………Indoor Champions
1999……………………………………………………………………………………………………………NCAA Finals
2000……………………………………………………………………………………………………………NCAA Champions
2001……………………………………………………………………………………………………………Indoor Finals
2002……………………………………………………………………………………………………………Indoor Champions
2004……………………………………………………………………………………………………………Indoor Finals
2009……………………………………………………………………………………………………………Indoor Finals
2015……………………………………………………………………………………………………………Indoor Finals
2019……………………………………………………………………………………………………………Indoor Champions
2019……………………………………………………………………………………………………………NCAA Finals
2023……………………………………………………………………………………………………………Indoor Finals
---
Jump To Comments