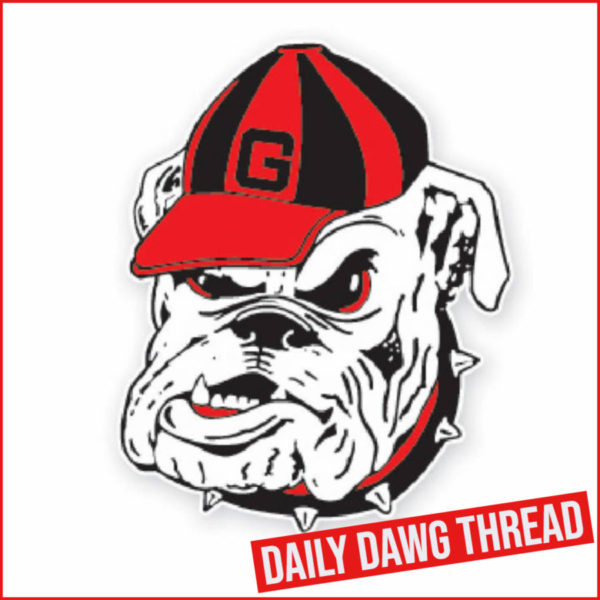 ---
WBB: Georgia Advances in NCAA Tournament, Beats Dayton 70-54
Behind 19 points from Jenna Staiti and a career-high 15 from freshman Jillian Hollingshead, the sixth-seeded University of Georgia Lady Bulldogs basketball team (21-9, 9-7 SEC) defeated the No. 11 seed Dayton Flyers, (26-6, 14-1 A10) at Hilton Coliseum Friday night. 
Georgia advances to play either No. 3 seed Iowa State or No. 14 seed UT Arlington on Sunday in the second round of the NCAA Tournament. Game time will be announced later.
Hollingshead's night marks the most points for a freshman in the NCAA Tournament since 2013, when Shacobia Barbee notched 20 against Iowa State.
"Dayton is a really good team," said head coach Joni Taylor. "They do a really good job of stretching you. They're really good and they've been really good for a long time. In terms of what we looked like, I thought we did a really good job of locking in and trying to take away what they do well. They have three dynamic guards; we did a good job of frustrating them and making it tough. I thought we did a really good job of being aggressive when we didn't make shots and winning offensive rebounds, giving ourselves second chance opportunities and to get to the free throw line. That's something we talked about a lot."
Despite struggling to find the rim early, the Bulldogs were down by just two at the first media timeout. Staiti found the basket off a Flyer turnover followed by Que Morrison increasing Georgia's lead, 15-11, with a fast break layup. The Flyers' offense persisted, but the Lady Dogs locked down and kept the lead, 19-17 in the first quarter.
An 8-2 run highlighted the second quarter for Georgia. Hollingshead put away three shots alongside a Morrison layup. The Lady Dogs went on to score 12 more points and collected 14 total boards to finish the half up by 10, 41-31. Hollingshead led the offensive drive for the Lady Dogs, tallying 10 points in the second quarter alone.
Rallying after a two-and-a-half minute scoring drought, Staiti pulled Georgia back with a 6-0 run before the first media timeout. The Lady Dogs battled to keep their advantage over Dayton, matching their two three-pointers with a 6-0 run from Morrison, Staiti, and Hollingshead. A fastbreak layup from Chloe Chapman kept the Lady Dogs ahead, 56-46 heading into the fourth quarter.
Georgia jumped to a quick 15-point lead with contributions from Hollingshead, Morrison and Malury Bates. After drawing a Dayton foul, the Lady Bulldogs finished the final quarter scoring seven more points. A free throw from Chapman sealed the 70-54 win
The Lady Bulldogs will face either No. 3 Iowa State or No. 14 UT Arlington on Sunday, March 20.  
---
BASEBALL: UGA Pounds Mississippi State 11-0 in SEC Opener
The 18th-ranked Georgia Bulldogs blanked 24th-ranked Mississippi State 11-0 Friday in the Southeastern Conference opener in front of a Foley Field crowd of 3,235.
Georgia (15-3, 1-0 SEC) posted its third shutout of the season behind a dominating performance by junior right-hander Jonathan Cannon as he tossed eight scoreless frames with no walks and nine strikeouts to move his record to 4-1. It marked Georgia's first shutout in an SEC opener since 2012 when it blanked Tennessee 4-0 in Athens. MSU dropped to 11-8 (0-1 SEC).
"Jonathan (Cannon) set the tone; he was efficient and threw four pitches for strikes," said Georgia's Ike Cousins head baseball coach Scott Stricklin. "Our defense tonight was outstanding. Chaney Rogers made some of the best plays I've ever seen at first base.
Dwight Allen made a couple great catches in right field. Overall, we played well and got some big hits. Connor (Tate) got us on the board and Ben Anderson gave us some breathing room with his home run and then we put up a crooked number in the eighth. This was a good win, but we know it's just the beginning because we got 29 more SEC games to play, and it's a grind."
Graduate left fielder Connor Tate provided a 1-0 lead when he led off the bottom of the second inning by launching his third home run of the year. In the third, Georgia took advantage of an MSU throwing error to plate another run. Chaney Rogers reached on a two-out base hit and then scored from first on a miscue by third baseman Kamren James on a grounder hit by Cole Tate to make it 2-0.
Cannon was perfect through four frames before a leadoff double by Logan Tanner. He advanced to third with one out and then was stranded as Cannon battled back to strike out Kellum Clark and got Brad Cumbest to pop out. In the bottom of the fourth, Georgia stretched its lead to 4-0. With two outs, Fernando Gonzalez reached with a single and Ben Anderson followed with a two-run blast to centerfield. It was his fourth home run of the season and extended his on-base streak to a team-best 16 games.
MSU starter Preston Johnson took the loss to fall to 2-1 as he surrendered four runs on six hits with one walk and 10 strikeouts in six innings. In the eight, Georgia added seven runs off the State bullpen for the final with Nolan Crisp taking care of the ninth for Georgia.
---
MTENNIS: Dawgs Roast Hogs 4-1
The No.8-ranked Georgia men's tennis team made quick work of Arkansas on Friday inside the Lindsey Hopkins Indoor Courts, taking the doubles point and three straight-set singles wins en route to a 4-1 victory.
With Georgia leading 3-0 in the match, Hamish Stewart, ranked No. 19 in the country, provided the clinching win at No. 1 singles. After cruising in the first set against Alex Reco, Hamish got down 5-3 in the second before roaring back and winning the final four games, earning a 6-1, 7-5 win and clinching the Bulldogs' victory.
"A very good quality match for our guys. We did a great job taking care of the doubles points on 1 and 3, looking good on 2, I thought we played well in all three positions and our kids were sharp in singles.," Georgia head coach Manuel Diaz said. "I can't say enough about Hamish Stewart, who won playing probably one of his better matches all season."
At the end of a long match point, Stewart drove a crosscourt forehand into the corner and Rico appeared to hit a winner up the line. But the 6-foot-3 graduate student lunged to his left and produced a perfect backhand drop volley winner to seal the victory.
"I played a really, really good first set and I had chances early in the second and didn't convert, and I was getting a little annoyed," Stewart said. "I knew if I just stuck in it would maybe come and after the 5-4 game, when I broke, I thought maybe I was going to run away with this. It was a good feeling."
Georgia (12-4, 4-1 SEC) easily captured the doubles points with quick wins at Nos. 1 and 3. First off the court was the Bulldogs' No. 1 team of Tristan McCormick and Stewart, who beat the Hogs' Nico Rousset and Reco, 6-1. Soon after, Georgia's Blake Croyder and Erik Grevelius took down Jacob Sweeney and Hunter Harrison, 6-2.
One singles play began, Georgia quickly took the opening sets on the first three courts. McCormick, ranked No. 31 in the country, put the Bulldogs in front 2-0 with a 6-2, 6-4 win over Oscar Pinto Sansano at No. 3. That was followed by Philip Henning's 6-3, 6-2 win over Rousset at No. 2. Stewart then clinched the victory at the No. 1 spot.
"I think we came in really confident off the win over (seventh-ranked) South Carolina (last Sunday), and we played a really good doubles point. And then we just ran with that momentum in singles," Stewart said.
The lone win for Arkansas (10-8, 1-4) came at No. 4 singles, after the Georgia win was clinched, where Adrien Burdet defeated Trent Bryde, 7-6 (8-6), 6-3.
The Bulldogs are back in action Sunday at No. 4 Tennessee, which has been ranked No. 1 for much of the season. The trip to Knoxville marks the first of three straight road matches for Georgia, which plays at No. 22 Texas A&M on March 27 and then visits Ole Miss on April 1.
"We're going to have to play our best tennis on Sunday and that's what we aim to do," Diaz said.
---
SOFTBALL: UGA Classic Washed Out Friday, Rescheduled For Today, Sunday
Friday's games of the UGA Classic featuring Georgia, Dartmouth, and Illinois has been rained out. The tournament will now be played Saturday and Sunday.
The new UGA Classic schedule is as follows:
Saturday, March 19
10:30 a.m. – Illinois vs. Mercer
1:00 p.m. – Dartmouth vs. Georgia
3:30 p.m. – Illinois vs. Georgia
6:00 p.m. – Mercer vs. Dartmouth
Sunday, March 20
10:30 a.m. – Illinois vs. Dartmouth
1:00 p.m. – Illinois vs. Georgia
3:30 p.m. – Mercer vs. Georgia
6:00 p.m. – Mercer vs. Dartmouth
---
WTENNIS: #10 Georgia vs #27 Tennessee Today in Knoxville
Date: March 19, 2022
Time: Noon
Location: Knoxville, Tennessee
Site: Barksdale Stadium
MEDIA INFORMATION
Media Guide: https://link.edgepilot.com/s/ed5e1118/m_-El1erSUKUN8JXBeI2QA?u=https://gado.gs/8b6
Season Stats: https://link.edgepilot.com/s/355f9bc6/VCkWeqXBPkKzjkYbQGNjmA?u=https://gado.gs/7mv
Live Stats: https://link.edgepilot.com/s/4027c506/AZs-VPuwbEKkGcQxAwZLHg?u=https://gado.gs/8vf
Live Video: https://link.edgepilot.com/s/850a60a8/RsMBT5s4gESWAqUKYX-uAw?u=https://gado.gs/5at
QUICK HITS
781 Wins, 19 SEC Titles, 6 National Championships
Georgia head coach Jeff Wallace is now in his 37th year at the helm of the Bulldogs' tennis program. As the nation's winningest active women's tennis coach, Wallace is one of only two coaches to record 750 wins in women's tennis history. Wallace entered the 2022 dual season with 773 career victories.
Dawgs Love League Play
The 10th-ranked Bulldogs are riding a 24-match win streak against SEC opponents, dating back to the 2019 SEC Tournament.
Wallace's Words
"We are looking forward to getting back to SEC play after a big win against No. 4 Ohio State," said Georgia head coach Jeff Wallace. "Tennessee is having a great season so we are excited for this next opportunity!"
Dawgs in the Rankings
No. 10 Georgia boasts seven rankings: A quintet of individuals, No. 25 Reasco, No. 49 Ma, No. 71 Kowalski, No. 113 Vidmanova, and No. 122 Hertel; a pair of doubles teams in No. 62 Coppoc and Hertel and No. 64 Grant and Kowalski
In the fall, the ITA also ranks the Top-10 Freshman/Newcomer, Reasco came in at No. 4.
Scouting the Lady Vols
No. 27 Tennessee back-to-back SEC losses to South Carolina and Florida. The Lady Vols are 8-4, 2-2 SEC on the season.
Tennessee owns a quartet of rankings: Three individuals in No. 31 Rebeka Mertena, No. 46 Tenika McGriffin and No. 73 Elza Tomase; One doubles team in No. 10 Daria Kuczer and Tenika McGriffin
Home Sweet Home
The Bulldogs return to Athens to host the LSU Tigers on Friday, March 25 at 4 p.m. and the Texas A&M Aggies on Sunday, March 27 at 1 p.m.
---
Jump To Comments