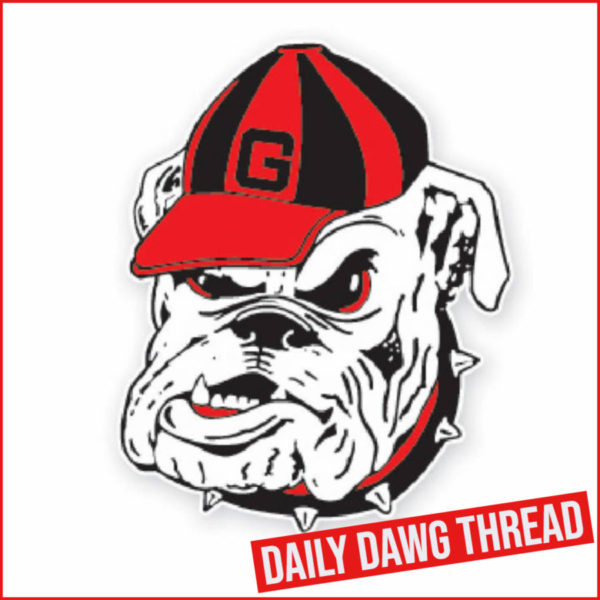 ---
WBB: Dawgs Eliminated in NCAA Round of 32
The sixth-seeded University of Georgia Lady Bulldogs Basketball team fell to the No. 3 Iowa State Cyclones, 67-44, in the second round of the NCAA Tournament at Hilton Coliseum on Sunday night.
With the loss, Georgia concludes its season 21-10 overall and 9-7 in the SEC. Iowa State (28-6, 14-4 Big 12) advances to the Sweet 16 and will face Creighton in Greensboro, South Carolina next week.
Graduate center Jenna Staiti led Georgia in both scoring and rebounds, with 16 points and nine boards. Fellow graduate guard Que Morrison followed with 10 points, while senior forward Malury Bates had six rebounds.
"Iowa State is a really good team, we knew that coming in," said head coach Joni Taylor. "We played in a great environment tonight and you've got to give them credit, they did what they do well, and we didn't have an answer."
An 11-0 Iowa State run kicked off the opening three minutes as the Cyclones held the Lady Bulldogs scoreless until the five-minute mark. Georgia answered back with seven points, but the Cyclones remained steady, ending the first quarter ahead, 23-7.
Despite an early trey from freshman Reigan Richardson and Staiti scoring six of Georgia's 11 second quarter points, Iowa State went into the locker room leading the Bulldogs, 37-18.
A foul drawn on Jordan Isaacs surged a 5-0 run for the Lady Bulldogs, as they slowed down Iowa State's pace through the 7:30 mark. At the first media, the Cyclones built a 19-point advantage over Georgia. To end the third, Iowa State was scoreless for three-straight minutes, missing their last six shots with four turnovers.
With a roaring crowd behind their backs, the Cyclones kept the lead for the final ten minutes to advance, 67-44, to the Sweet 16.
---
SOFTBALL: Georgia Defeats Illinois and Mercer, Program Records 1,000 Wins
The 16th-ranked Georgia softball team earned victories over Illinois and Mercer Sunday afternoon at Jack Turner Stadium to end play of the UGA Classic. The Bulldogs' win over Mercer was Georgia's 1,100th victory in the history of the program.
Georgia opened the day edging the Fighting Illini 4-3 then turned around to rout the Bears in the nightcap 16-6 in five innings.
Georgia improves to 26-4 on the season.
No. 16, Georgia 4, Illinois 3
The Bulldog offense scattered seven hits for its four runs. The heart of the order each recorded two hits in Lacey Fincher, Jayda Kearney, and Jaiden Fields. Fincher tallied two RBI.
Britton Rogers (8-1) earned the victory in her start, working five and two thirds innings. She allowed two earned runs on six hits with three strikeouts. Madison Kerpics earned her third save of the season. She pitched one and a third innings of scoreless, hitless softball out of the pen.
A solo home run from Illinois' Delaney Rummell put the Fighting Illini (13-11) on the board 1-0 in the top of the second inning.
Georgia didn't trail for long as Fincher blasted a leadoff home run to right in the bottom of the inning to tie the game at 1-1.
Three two-out runs came in to score in the bottom of the third for the Bulldogs. A two-out double from Sydney Chambley and a walk to Sara Mosley put two on. Fincher drove in her second run on a line drive to left, plating Chambley and going ahead 2-1. Kearney then singled to left, driving in Mosley from second. Fincher stole home on a delayed double steal to widen the lead to 4-1 after three.
The Illini executed a delayed double steal in the top of the fourth to get one run back, 4-2.
A couple Bulldog errors in the top of the sixth allowed Illinois to push across a run and cut the lead to one, 4-3. Kerpics entered in the inning, stranding Illini on the corners and preserving the lead.
Kerpics and the defense held the Illini in the seventh to edge Illinois, 4-3, in the first game of the day.
No. 16 Georgia 16, Mercer 6 (5 inn.)
Georgia plated 16 runs on 10 hits in its final game of the UGA Classic. Freshman Lyndi Rae Davis and Fields each drove in four runs to account for 50 percent of the Bulldogs' run production. Savana Sikes, Jayda Kearney, Sydney Kuma, and CJ Landrum all had two RBI in the game.
Lauren Mathis worked a total of two and two-thirds innings in her start. She allowed three unearned runs and struck out three. Kylie Macy (7-1) earned the victory in relief, working two and a third innings out of the pen.
Mercer (7-19) plated three unearned runs in the top of the second to go ahead 3-0 on the Bulldogs.
Fields launched a two-run home run to right center to put the Bulldogs the board in the home half of the third, 3-2.
Sikes' first home run of the season was shot down the left field line to tie the game at 3-all in the third. Georgia proceeded to load the bases with one out. Kearney knocked a two-RBI double down the left field line to go ahead 5-3 on the Bears. Fields immediately followed with a base hit to left to drive in Fincher, 6-3. Georgia loaded the bases again then Davis cleared them with a double into the right center gap to break the game open at 9-3. Davis took third on a wild pitch then scored on a groundout by Landrum, scoring the eighth run of the inning and making it a 10-3 game.
A Mercer three-run home run sliced Georgia's new lead to 10-6 in the top of the fourth.
Georgia immediately responded with six runs in the bottom of the inning to go ahead 16-6. The inning was highlighted by a two-RBI double by Sydney Kuma after a bases-loaded walk to Fields. A Davis single, another Landrum RBI groundout, and an infield single from Sikes brought the final tally to 16-6.
Mathis re-entered in the fifth and pitched a 1-2-3 inning to secure the five-inning run rule.
Georgia will continues its homestand when No. 17 Clemson comes to Athens for the first time on Wednesday. First pitch against the Tigers is set for 7 p.m. on SEC Network.
---
MTENNIS: No.8 UGA Upsets No.4 Tennessee
In a close and thrilling match on court four, senior Trent Bryde secured the win in a commanding third set to hand No.8 Georgia it's clinching win in a 4-2 victory over No.4 Tennessee on Sunday in Knoxville, Tennessee. Bryde's win ushered Georgia to its first win over Tennessee since its 4-2 victory on February 28, 2020.
The Bulldogs got off to a roaring start in the doubles competition, with all three courts taking early leads. Senior Blake Croyder and junior Erik Grevelius exercised their doubles dominance with a 6-2 win over Martim Prata and Mark Wallner. The No.62 doubles pair are now 5-1 against conference opponents and 12-4 in dual matches.
With the doubles point still up for grabs, Tennessee came back and tied both matches 6-6. The senior tandem of Bryde and Philip Henning made the first move and grabbed a win on court two to lock in the doubles point for Georgia. The No.27-ranked Bryde and Henning upset the No.16-ranked doubles pair of Shunsuke Mitsui and Emile Hudd, 7-6 (7-4). The No.55-ranked pair in graduate transfers Tristan McCormick and Hamish Stewart thus left their match unfinished against No.45 doubles duo Adam Walton and Pat Harper, 6-6 (4-5).
Georgia's strong start in the match rolled over into the beginning of singles competition with four Bulldogs taking their first sets, freshman Miguel Perez Peña 6-1 over Connor Ganon, No.31 McCormick 6-3 over Angel Diaz, Croyder 6-3 over Prata, No.84 Bryde 7-5 (6-7) over Shunsuke.
McCormick extended Georgia's lead to 2-0 with a 6-3,6-4 win over Diaz on court three. No.31-ranked McCormick stretched his singles win streak to five and continues to be perfect in conference play going 5-0 against SEC opponents.
On court four Croyder had to battle through a close second set to nail in the win and extend Georgia's lead to 3-0. Going up 4-2 in the second, Tennessee's Prata fought back to tie it 5-5. It all came down to the tiebreaker and Croyder muscled through to a 6-3, 7-6 (7-4) win.
With the score 3-0 in favor of the Bulldogs, Georgia only needed a win on one more court to punch in the victory over the Volunteers. At the moment that looked like Bryde who was up 6-5 in his second set. However, Bryde went to a tiebreaker and ultimately a third set.
The Volunteers got their first win on court two with No.55 Hudd's three-set win over No.40 Henning, 6-3, 4-6, 6-3. Now with a score of 3-1 still in favor of the Bulldogs, No.19 Stewart came back on court one against No.18 Walton force a third set.
Tennessee inched even closer with a win on court six to shorten Georgia's lead to 3-2. Miguel Perez Peñ fell to Gannon, 6-1, 3-6, 3-6. Georgia still only needed one more win and it all came down to Stewart and Bryde to pull it out for the Bulldogs. Bryde controlled the third set which lead to a 7-5, 6-7 (5-7), 6-2 win over Mitsui clinching the match. Stewart's match against Walton was left unfinished, 5-7, 7-6 (4-7), 1-3.
The Georgia men's tennis program improves to 13-4 overall and 5-1 against conference opponents.
---
MGOLF: Georgia Opens Linger Longer Invitational in Second Place
With junior Ben van Wyk leading the way, the 10th-ranked Georgia men's golf team opened the Linger Longer Invitational in second place on Sunday.
Playing Great Waters Golf Course's par-72, 7,436-yard layout, the Bulldogs fired an 8-under 280 in the first round. Vanderbilt set the pace at 9-under 279, while Florida landed in third at 4-under 284.
An Augusta transfer in his first season with the Bulldogs, van Wyk fired a 5-under 67 to grab the lead alongside Fred Biondi of Florida and NJ Botha of Toledo.
Freshman Maxwell Ford signed for a 2-under 70 for eighth, while senior Trent Phillips carded a 1-under 71 for 12th, and junior Nicolas Cassidy posted an even-par 72 for 20th. Freshman Buck Brumlow had the Bulldogs' non-counting score of 11-over 83.
Also of note, Alex and CJ van Wyk, Ben's brothers, are playing for Augusta this week and each opened with 3-over 75s. David Ford, Maxwell's brother, fired a 1-over 73 for North Carolina.
Playing as individuals, senior Eli Scott fired a 1-under for 12th, followed by junior Connor Creasy at 4-over 76, senior Will Kahlstorf at 6-over 78, and redshirt freshman JT Herman at 11-over 83 in his Georgia debut.
The Linger Longer Invitational will continue on Monday and will conclude on Tuesday. Live scoring and tee times can be found at Golfstat.com.
---
Jump To Comments