Jump To Top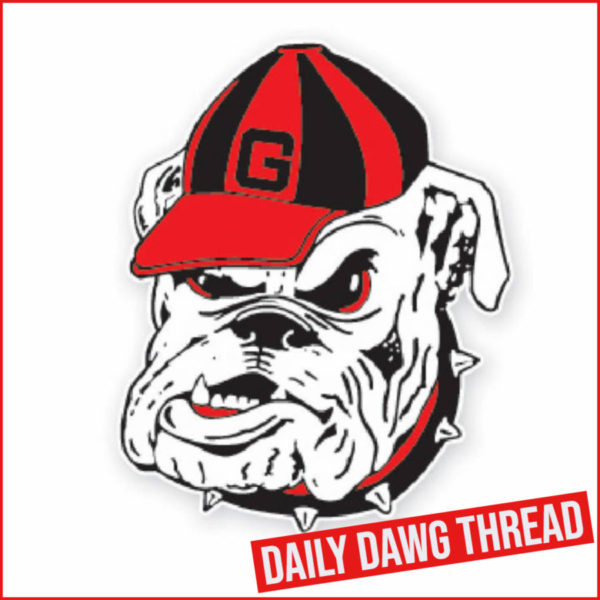 BASEBALL: UGA searches for answers against Georgia State at Coolray
Georgia aims to return to its winning ways Tuesday when it faces Georgia State at Coolray Field, with first pitch slated for 6 p.m.
The Bulldogs (13-7) were swept by a red-hot South Carolina squad (20-1) that extended its winning streak to 11 games during the opening weekend of action in the Southeastern Conference. Meanwhile, the Panthers (12-8) swept Troy in the opening weekend of Sun Belt Conference play. On Tuesday, the Panthers will be the home team. Georgia will play host to Georgia State at Foley Field on April 25.
Series History: Georgia leads the all-time series with the Panthers 46-8 in records dating to 1971. The Bulldogs have won eight straight since 2015. Last year at Coolray Field, Georgia registered a 10-3 win, and later that season, the Bulldogs beat the Panthers 16-1 at Foley Field in Athens.
Bombs Away: Home runs are a common theme around the nation this season. Who knows if it's the hitters, the pitching, the baseball, or the bats? Regardless, the balls are flying out of the yard. This past weekend, Georgia faced the national leader in USC, and the Gamecocks out-homered the Bulldogs 8-4. Georgia and GSU enter Tuesday's contest ranked fifth nationally with 45 home runs apiece.
Georgia redshirt freshman OF/1B Charlie Condon (.514-9-35) ranks among the national leaders in batting (2nd), slugging (2nd), RBI (4th), and home runs (9th). He has hit safely in 19 games and has a team-leading 14 multi-hit games and ten multi-RBI games. On Saturday, graduate OF Connor Tate (.462-7-24) saw his 22-game hitting streak end. Junior 3B/1B Parks Harber (.316-8-22) had the best series against USC, hitting .556 (5-for-9) with a double, two home runs, and four RBI. He has a nine-game hitting streak.
GSU sophomore infielder Dylan Strickland (.407-9-21) hit three home runs Sunday to lead the Panthers to a Sun Belt sweep of Troy. He hit five homers in a span of seven plate appearances with 10 RBI over four games last week. The Panthers' leading hitter is senior Max Ryerson (.419-4-13), while junior LHP/OF Camerson Jones is 17-for-20 in stolen bases while hitting .320-0-13 and 1-1, 4.15 ERA in three appearances on the mound.
The Bulldogs have hit at least one home run in 18 of 20 games this year. Thirteen different Bulldogs have hit a home run this season.
On The Mound: The Bulldogs have a 5.97 ERA with 224 strikeouts and 97 walks. GSU sports a 5.47 ERA with 202 strikeouts and 74 walks.
On Tuesday, Georgia will turn to freshman RHP Leighton Finely (1-0, 7.71 ERA). It will be his first career start after four relief appearances covering seven innings. He has allowed seven runs on seven hits with 10 walks and six strikeouts. Earlier this season, Finley pitched 0.2 scoreless innings with a walk against Ga. Tech at Coolray. GSU has not announced a starter.
Radio/Live Stats Information
Tuesday at 6 pm at Coolray Field, Lawrenceville, Ga.
960TheRef: https://georgiadogs.com/watch/?Live=4377&type=Archive
Live Stats: https://georgiadogs.com/sidearmstats/baseball/summary
GSU: http://stats.statbroadcast.com/broadcast/?id=459518
TV: None
Ticketing/Parking Information
---
T&F: Kyle Garland Voted USTFCCCA National Indoor Athlete Of The Year
Bulldog senior Kyle Garland has earned UGA's track and field program its first U.S. Track & Field and Cross Country Coaches Association (USTFCCCA) National Indoor Men's Field Athlete of the Year honor, according to an announcement Monday.
Garland, a native of Philadelphia, Pa., was recently named the USTFCCCA South Region Men's Athlete of the Year after his historic final collegiate indoor season. While the Lady Bulldogs' have had five of these national indoor honors, this marks the first for the Georgia men. The late great Torrin Lawrence was named the 2010 USTFCCCA National Indoor Men's Track Athlete of the Year and former NCAA champion Denzel Comenentia garnered National Outdoor Men's Field Athlete of the Year honors during Georgia's run to the 2018 national championship.
Garland destroyed the collegiate record – and fell just six points shy of the world record – in the heptathlon to win the combined event at the NCAA Championships. He finished with 6,639 points, 140 points more than Ashton Eaton scored to win the 2010 NCAA title for the previous collegiate record.
During the regular season, Garland showed flashes of brilliance in the heptathlon when he moved up to No. 2 in collegiate history with his 6,415 score at the Texas Tech Open & Multis. Competing in the open events at the Southeastern Conference Indoor Championships, Garland posted personal records of 7.77 in the 60-meter hurdles and 7.95 meters/26 feet, 1 inch in the long jump to take sixth in both.
Up Next: The Bulldogs continue their outdoor season at the Raleigh Relays on March 23-25. Georgia will play host to one home meet later in the outdoor season: Spec Towns & Torrin Lawrence Invitational – April 6-8.
---
MGOLF: Dawgs begin the final round of Linger Longer Invitational in second place
The University of Georgia men's golf team carded an even-par 288 on Monday, falling one spot to second in the team standings following the second round of the Linger Longer Invitational at Great Waters Course at Reynolds Lake Oconee.
The 16-team field at the Linger Longer Invitational features four teams that are ranked in the Bushnell/Golfweek Division I Coaches poll. No 17 Alabama holds the 36-hole team lead with a two-round total of 6-under-par 570 (283-287). The Bulldogs are second at 5-under-par 571 (283-288), while top-ranked Vanderbilt is third at 4-under-par 572 (286-286). Alabama's Nic Dunlap holds the 36-hole individual lead at 8-under-par 136. Senior Connor Creasy is second at 7-under-par after firing a second-round 3-under-par 69.
Sophomore Maxwell Ford carded a 1-under 71, while senior Ben van Wyk and sophomore Buck Brumlow each shot rounds of 1-over-par 73. van Wyk is ninth with a 36-hole total of 2-under-par 142, while Brumlow and Ford are both tied for 19th with a 36-hole total of 2-over-par 146. Junior Caleb Manuel shot a 3-over-par 75 to sit tied for 22nd at 3-over-par 147. Graduate Michael Shears and freshman Carter Loflin each tallied rounds of 5-over-par 77. After two rounds, Loflin is tied for 45th at 7-over-par 151, while Shears is tied for 78th at 14-over-par 158.
The Bulldogs will return to the course Tuesday, Mar. 21 for the final round of the Linger Longer Invitational. You can follow along at Golfstat.com.
---
Jump To Comments