Jump To Top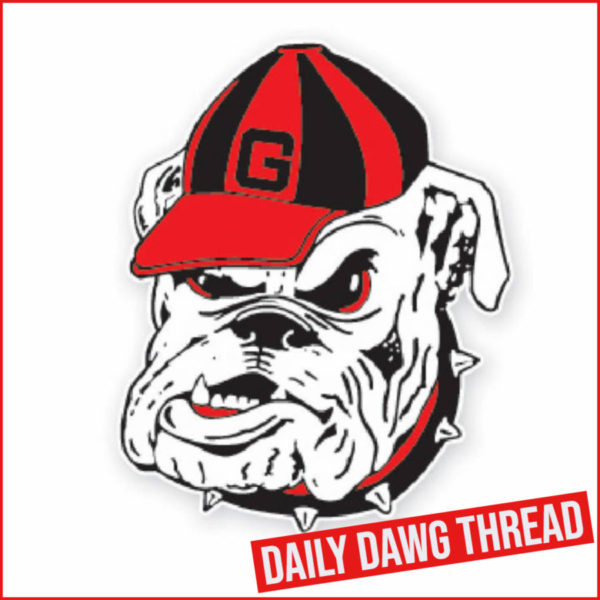 Video/Transcript: Brock Bowers and Kamari Lassiter Interviews – March 21, 2023
On the energy in spring practice…
"I feel like everyone has good energy right now. We just have to sustain it for the rest of spring because everyone is always excited to come out with pads on the first couple times. We just have to sustain that energy through the whole of camp."
On midyears Lawson Luckie and Pearce Spurlin…
"They've been doing good. They're just buried in the playbook right now because it's a big transition from high school. That's how I felt about it. They're getting it, and they're making a lot of plays."
On what he is working on this spring…
"I want to continue to get stronger in the weight room and really focus on the small details of my game like my route running and being more dominant in the run game, too."
On offensive coordinator Mike Bobo's offense this spring…
"He's been throwing a few wrinkles of his own in there. He's been doing a good job. We've kept most of the same terms, and he's made it an easy transition for all of us. I like what he's been doing. He's thrown a few wrinkles in there that I like."
On his role this spring…
"I would say my role this year is to become a better leader, a more vocal guy that leads by example. We've got a lot of midyears this spring, and I'm just trying to bring those guys along."
On taking over the role as the experienced cornerback…
"Kelee was a great player and a great guy. He's one of my great friends. I really learned a lot from him, DK [Derion Kendrick], and [Ameer] Speed. They kind of taught me the way. I wouldn't say it's too hard because I know what to do."
On what leadership skills he has learned from past players…
"Just to approach every day like it's your last day, your last opportunity. Treat people with respect and do the little things right."
On being a veteran in the defensive-back room…
"When you really think about it, it's crazy. It feels like just yesterday I was coming in as the new guy on the block. Just learning now I'm going into my third year, we have some younger guys looking up to us, and it's kind of crazy."
---
BASEBALL: UGA gets a win at Coolray over Georgia State
Georgia returned to its winning ways with an 8-3 victory over Georgia State Tuesday in front of a Coolray Field crowd of 789.
Georgia (14-7) struck for five runs on four hits in the second off GSU reliever Camren Landry. The inning started with Cole Wagner and Sebastian Murillo reaching on walks. Graduate Mason LaPlante's run-scoring single made it 1-0. Freshman Justin Thomas followed with a two-run single to right. Graduate Ben Anderson (3-for-4) added an RBI-single and Corey Collins capped the scoring with a sacrifice fly for a 5-0 advantage. In the bottom of the frame, Thomas made a diving catch in right field, taking away an extra base hit from Panthers third baseman Will Mize.
Freshman Leighton Finley, who was making his first career start, provided 2.1 innings on a staff night before leaving with two on in the third and the Bulldogs up 5-1. Georgia looked to sophomore Chandler Marsh who issued a pair of walks including one with the bases loaded before coming back to record two strikeouts to get the Bulldogs out of further trouble. With a 5-2 lead, Georgia turned to graduate Dalton Rhadans (1-0) in the bottom of the fifth, and he would go two scoreless innings with two strikeouts for his first win as a Bulldog. Graduate Kyle Greenler, junior Zach DeVito and freshman Matthew Hoskins all pitched an inning to preserve the victory.
Bulldog redshirt freshman Charlie Condon, who extended his hitting streak to 20 games with a base hit in the second, notched his team-leading 36th RBI when he was hit by a pitch with the bases loaded in the sixth. In that inning, Georgia scored three runs on no hits to extend its lead to 8-2. GSU (12-9) cut it to 8-3 in the eighth on a run-scoring single by Luke Boynton.
"It was good to bounce back with a victory tonight," said Georgia's Ike Cousins head baseball coach Scott Stricklin. "I thought we played solid but not spectacular. Leighton (Finley) was good for the first two innings and then ran into some trouble. I thought Dalton Rhadans and Kyle Greenler were really good and Matthew Hoskins took care of the ninth. We had the big inning early and then certainly was important. Now, we have to get ready for Auburn because it's a quick turnaround."
Box Score
---
SOFTBALL: No. 17/16 Georgia (24-6) vs. Kennesaw State (9-18) tonight
Date: March 22, 2023
First Pitch: 7 p.m.
Location: Athens, Ga.
Stadium: Jack Turner Stadium
Admission: FREE (no tickets required // seating is first come, first served)
TV: SEC Network
Play-by-play: Chuckie Kempf
Analysis: Danielle Lawrie
Streaming: SEC Network+
Georgia softball returns to Jack Turner Stadium to open an eight-game homestand beginning Wednesday when in-state foe Kennesaw State comes to Athens. The Bulldogs and Owls will throw first pitch at 7 p.m. live on SEC Network.
Follow the Bulldogs
» Wednesday's game will air live on SEC Network. Chuckie Kempf (play-by-play) and Danielle Lawrie (analysis) will be on the call.
» Live stat links can be found on the softball schedule at GeorgiaDogs.com.
» Live Twitter updates will be available on the official Twitter page of Georgia softball, @UGAsoftball.
Upcoming Promotions at Jack Turner Stadium
» Admission to every home regular season Georgia softball game is FREE. No tickets are required. Seating is first come, first served. The UGA clear bag policy is in effect.
Oconee County Elementary Night
Oconee County elementary students in attendance at Jack Turner Stadium Wednesday will have the opportunity to join their teachers and staff on the field for pregame and can run the bases after the game. Students need to check in with their schools prior to 6:45 p.m. to participate.
Series History
» Georgia leads the all-time series 8-2
» Nine of the 10 meetings have been in Athens with Georgia winning seven of those contests
» The Bulldogs and Owls last met in a home-and-home in 2021; prior to that, the teams have met sparingly in 2016 and 2018
» Georgia has won the last eight meetings
Recapping Action
Georgia swept No. 24 Texas A&M on the road last week, the Bulldogs' first SEC road sweep since 2016 (at Missouri). Georgia set the tone with a four-run first in the opener; however, costly errors allowed the Aggies to bounce back and take a 5-4 lead. Georgia recouped to score in the fifth, sixth, and seventh to take the opener 7-5. Saturday's game was a battle as Georgia would take a lead, and Texas A&M would answer back immediately. Down 5-4 in the top of the seventh, freshman Jaydyn Goodwin provided a two-run double to lift Georgia to the series win. The Bulldogs slugged their way to an 8-0 run rule in the finale behind a one-hit shutout from Madison Kerpics in the circle.
A Look at What's Ahead
Georgia welcomes Mississippi State for a three-game SEC series beginning this Friday, March 24. The Battle of the Bulldogs will continue Saturday at noon on SEC Network. The series finale is set for Sunday at 2 p.m. UGA then hosts Alabama State in midweek action next Wednesday.
Georgia in the Polls
Georgia's rankings after Week 6:
– USA Today/NFCA: 17
– ESPN/USA Softball: 16
– D1Softball: 9
– Softball America: 10
– RPI: 16
---
Tubby Smith will be honored with the U.S. Basketball Writers Association's Dean Smith Award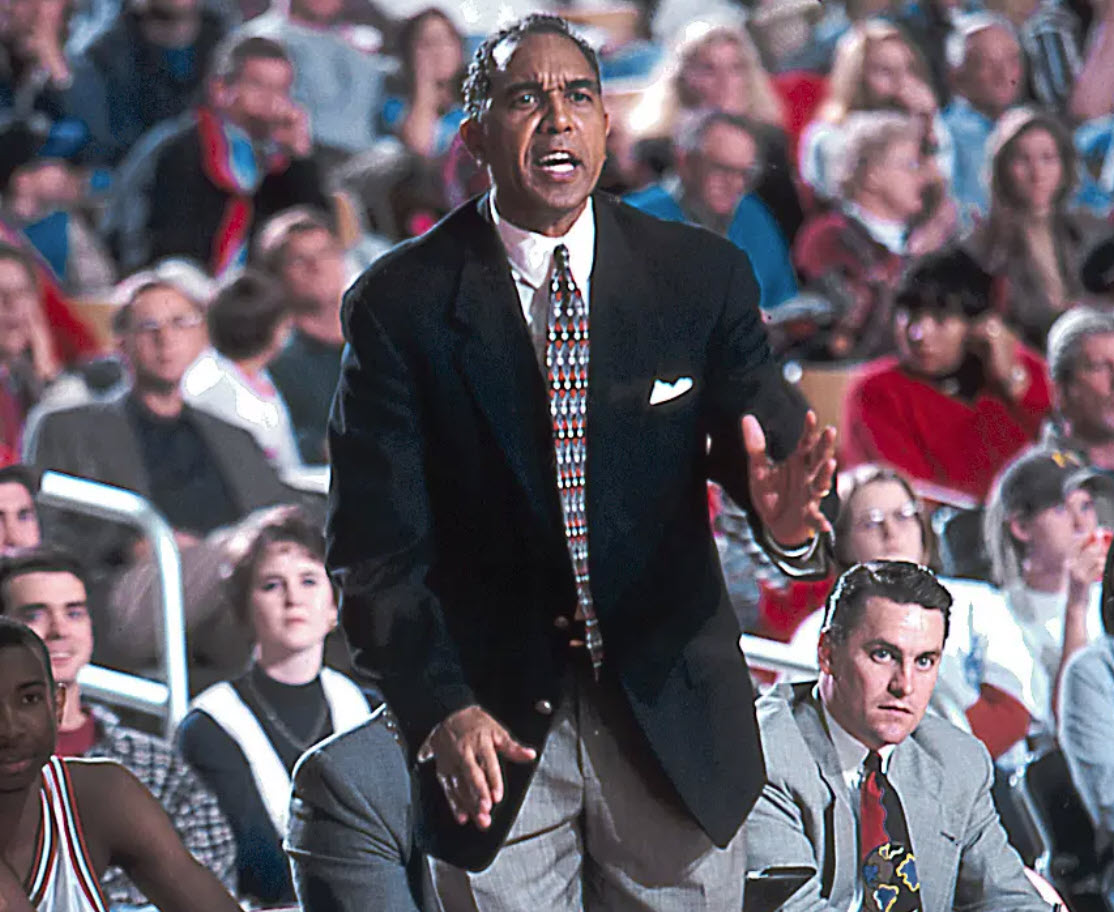 Former Georgia men's basketball head coach Tubby Smith will be honored with the U.S. Basketball Writers Association's Dean Smith Award on April 11 in Greensboro, N.C. The Smith Award recognizes an individual in basketball who embodies the spirit and values of the late Coach Smith.
Tubby Smith, who won the honor in 2021, will receive the award with Bob McKillop, the 2019 honoree, in an evening of basketball legends hosted by the Greensboro Sports Council. Following the awards ceremony, a fireside chase with the legendary coaches will follow.
The Dean Smith Award was created by the USBWA in 2015 to honor the late Hall of Fame coach at North Carolina. Coaches are recognized for their principles of honesty and integrity, for treating all people with courtesy and respect, for accomplishments off the court, and for the impact they have made on their community and the lives of their players.


"It is so appropriate to honor these two great coaches and better men in the heart of North Carolina basketball country, which has always been home for Tubby Smith and where Bob McKillop was a constant for so many years at Davidson," said USBWA president Luke DeCock, a sports columnist at the (Raleigh) News & Observer.


Smith won 642 games and a national championship in 31 years as a head coach at Tulsa, Georgia, Kentucky, Minnesota, Texas Tech, Memphis and High Point, taking five of those schools to the NCAA Tournament and becoming only the second coach to do so. He was the first Black coach at Kentucky – at a school that didn't have a Black player until 1970 – and the third to win a national title.

Smith was the Bulldogs' head coach for two seasons from 1995-97. He led Georgia to the "Sweet 16" in his initial campaign in Athens. The eighth-seeded Bulldogs defeated Clemson and top-seeded Purdue before falling to Syracuse, the eventual NCAA runner up, in overtime in the semifinals of the West Regional in Denver. Smith led Georgia to the SEC Tournament championship game and a second NCAA bid in 1997.
The winner of the USBWA's Henry Iba Award as national coach of the year in 2003, Smith was also committed to High Point, his alma mater, donating $1 million toward the construction of a new arena, the Quibein Center, and for the five seasons he coached there before retiring in February 2022, his teams played on the Tubby and Donna Smith Court.

McKillop led Davison to 23 conference championships – 15 regular-season, eight tournament – in 33 seasons at the school. When he retired in 2022, his 634 wins ranked him 54th in NCAA men's basketball history. His most decorated team reached the Elite Eight in 2008, one of 17 McKillop teams to win 20 games and seven to win 25.


Other Dean Smith Award winners include John Thompson (Georgetown) in 2015, Tom Izzo (Michigan State) in 2016, Don Donoher (Dayton) in 2017, Fran Dunphy (Penn/Temple/La Salle) in 2018 and George Raveling (Washington State/Iowa/USC) in 2020.
---
Jump To Comments