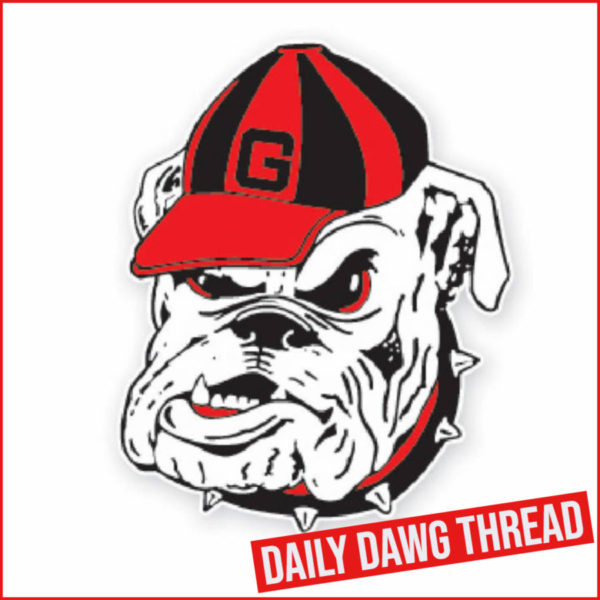 ---
WTENNIS: Mell Reasco and Dasha Vidmanova named SEC Co-Freshman of the Week
Following an enormous win over No. 4 Ohio State and dominant performance against No. 27 Tennessee, the seventh-ranked University of Georgia women's tennis team earned two Southeastern Conference weekly honors, as announced by the league office in Birmingham Wednesday afternoon.
Freshmen Mell Reasco and Dasha Vidmanova were named the SEC Women's Tennis Co-Freshman of the Week. This is the second career accolade for Reasco and Vidmanova – second of the season.
No. 21 Reasco, a native of Quito, Ecuador, continued to her assert herself, going 4-0 on the week, while No. 40 Vidmanova, a native of Prague, Czech Republic, continued to dominate, going 4-0 for the third consecutive week, helping guide No. 7 Georgia to an upset win over No. 4 Ohio State and a dominant performance against No. 27 Tennessee.
In doubles, No. 47 Reasco and Vidmanova clinched the doubles point for Georgia in a Top-10 mid-week battle, defeating Marzal and Allen 6-4. Against Tennessee, the freshmen duo helped earn the doubles point, posting a 6-2 win over Adeshina and Tomase. The pair are 7-2, including 2-1 versus ranked opponents and are riding a six-match win streak.
In singles play, Reasco continued to her assert herself, picking up a pair of Top-50 ranked wins. Reasco cruised to a 6-1, 6-4 victory over No. 19 Isabelle Boulais and posted a 7-5, 6-1 win over No. 45 Tenika McGriffin. She is 19-6 on the season and has a team-high seven wins versus ranked opponents.
Vidmanova continued to dominate, picking up a pair of Top-75 ranked wins. She picked up a commanding 6-4, 6-3 win over No. 43 Sydni Ratliff and secured a 7-5, 6-3 win over No. 73 Elza Tomase. Vidmanova is 10-1 on the season, including 5-1 versus ranked opponents. She is riding a seven-match win streak and is 9-1 in her last two matches.
The 7-0 win over Ohio State marked the Bulldogs' first win over a Top-5 team since No. 5 Duke (4-2) in 2019 and first shutout of a Top-5 team since No. 5 Vanderbilt (4-0) in 2016. Reasco and Vidmanova have helped lead Georgia to a 9-2, 5-0 start in SEC play, including a 25-match win streak against SEC opponents.
---
MGOLF: Trent Phillips and Maxwell Ford Earn SEC Honors
Senior Trent Phillips and freshman Maxwell Ford earned Southeastern Conference weekly awards, according to an announcement Wednesday by the league office.
Phillips, a native of Inman, S.C., was chosen as the SEC Golfer of the Week, while Ford, who hails from Peachtree Corners, Ga., was picked as the league's Freshman of the Week. Phillips was selected as the SEC Golfer of the Week for the third time in his career and Ford added his third Freshman of the Week honor this season.
Phillips and Ford were instrumental in the Bulldogs winning the Linger Longer Invitational on Tuesday.
Phillips came in second individually at 10-under 206. He closed the tournament with a 6-under 66, including a 25-foot eagle putt on the final hole. The 6-under matched the low round for the 54-hole event. Phillips wound up 10-under on the par-5 holes. He leads the Bulldogs with a scoring average of 68.49, including 11 rounds in the 60s. Phillips has a win, two seconds, a fourth, and a 10th in seven tournaments.
Ford was the top rookie in the Linger Longer Invitational field as he came in fourth at 7-under 209. He shot 9-under on the par 5s. Ford ranks third on the team with a scoring average of 71.29, including five rounds in the 60s this spring. He now boasts a second and a fourth in four spring events.
Phillips and Ford each finished the tournament with an eagle and an event-high 15 birdies.
The Bulldogs will wrap up the regular season April 3-5 in the Calusa Cup in Naples, Fla.
---
UGA Gymnast Earns All-SEC Honors
University of Georgia sophomore gymnast Victoria Nguyen earned All-SEC honors after her performance at the Southeastern Conference Championship, the conference announced Wednesday.
To earn All-SEC recognition, gymnasts must finish in the top two spots (including ties) per event in each SEC championship session.
The Houston, Texas native earned the distinction after scoring a 9.900 on bars, the highest score of the session. This is her first All-SEC recognition.
Nguyen has competed in eight meets on bars, earning a season-high 9.900 twice. She is also in the beam lineup, scoring a career-high 9.875 at Elevate the Stage.
Nguyen and the GymDogs will compete in the NCAA Auburn Regional held March 31-April 2 at Neville Arena. With a first round bye, Georgia will compete in the afternoon session of the second round on Thursday, March 31 against the No. 2 seed Auburn, No. 3 seed Kentucky, and Southern Utah.
---
Jump To Comments