Jump To Top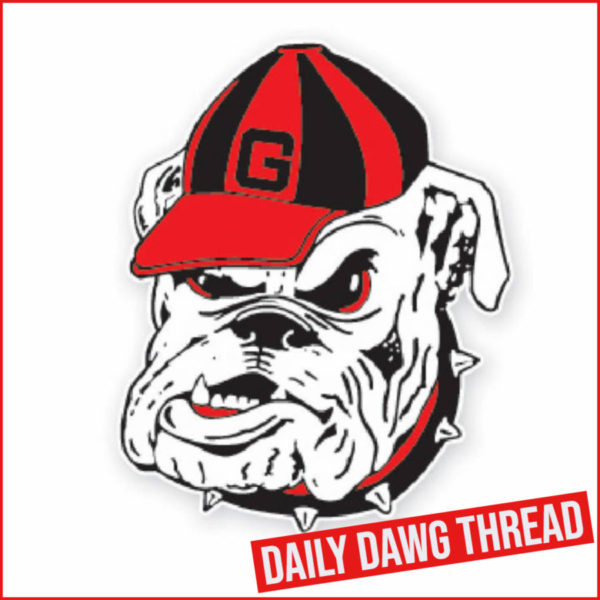 Baseball: Auburn wins 7-6 in 11 innings
For the eighth time this season, Auburn registered a comeback victory, rallying past Georgia 7-6 in 11 innings Thursday in front of a Plainsman Park crowd of 4,096.
Georgia led 6-3 going to the ninth and were a strike away from its first Southeastern Conference win when the Tigers (15-6-1, 1-3 SEC) began their rally. Auburn got a two-out, two-run double from Bryson Ware, and he eventually tied the game when he scored on a throwing error. With two outs in the 11th, Carter Wright drew a bases-loaded walk for the Tigers first SEC win as the Bulldogs dropped to 14-8 (0-4 SEC).
Georgia struck first in the fourth. After tossing three perfect frames, Auburn left-hander Tommy Vvail issued a leadoff walk to Ben Anderson. Graduate Connor Tate followed with an infield hit to bring up redshirt freshman Charlie Condon. He extended his hitting streak to 21 games with a run-scoring single. Junior Parks Harber delivered an RBI single to move his hitting streak to 10 games. With one out, junior Fernando Gonzalez smacked a run-scoring double to centerfield as the Bulldogs claimed a 3-0 lead.
Auburn got a run back in the bottom of the fourth on a one-out RBI-double by Ike Irish. Georgia turned to graduate Dalton Rhadans in relief of freshman Kolten Smith. After a walk, he battled back to strike out the next two Tigers to keep it 3-1. In the fifth, Tiger second baseman Caden Green notched his first home run, a solo shot to make it 3-2. In the sixth, the Bulldogs went up 4-2 on an RBI groundout by Will David. Corey Collins and Fernando Gonzalez began the inning with base hits and moved into scoring position on a sacrifice bunt by Sebastian Murillo. Auburn made it a one-run game again in the sixth when Ware led off with his 10th home run. 
In the seventh, Tate smacked a one-out double for the 13th three-hit game of his career, however, he would be stranded at third. Georgia looked to freshman Matthew Hoskins in the seventh after Rhadans provided 2.2 innings and allowed two runs on two hits with five strikeouts. The Tigers threatened as the first two reached on walks. However, Hoskins and the Bulldogs maintained a 4-3 edge.
In the ninth, David smashed a ball off the left-field wall for a leadoff double. Auburn brought in Will Cannon after Christian Herberholtz had pitched three innings and allowed just a pair of hits. The Bulldogs would add a couple of insurance runs for a 6-3 lead. However, in the ninth, the Tigers rallied to tie the contest. In the 10th, Auburn had runners at second and third with one out, and Will Pearson and the Bulldogs retired the next two Tigers to send it to the 11th.
"This was another tough one because we were in position to win and we didn't close it out," said Georgia's Ike Cousins head baseball coach Scott Stricklin. "It hurts. It's supposed to hurt when you lose like this, but the good thing about baseball is you can't dwell on it because we get to come right back out here Friday and play again. We have a chance to even up the series, and we need to come out and play well. I know Jaden Woods is going to give us a good start, and our offense is going to score some runs."
Auburn reliever Will Cannon (2-0) pitched the final three innings and allowed one run on one hit for the win. Georgia graduate Kyle Greenler, who came on in the 11th, dropped to 1-1.
Box Score
---
Softball: No. 17/16 Georgia (25-6, 5-1) meets Mississippi State (22-8, 3-0) for weekend series at The Jack
Dates: March 24-26, 2023
First Pitch: 6:30 p.m. // 12 p.m. // 2 p.m.
Location: Athens, Ga.
Stadium: Jack Turner Stadium
Admission: FREE (no tickets required // seating is first come, first served)
Follow the Bulldogs
» Friday and Sunday's games will stream live on SEC Network+. Kaleb Frady (play-by-play) and Mary Wilson Avant (analysis) will be on the call.
» Saturday's game will air live on SEC Network. Chuckie Kempf (play-by-play) and Danielle Lawrie (analysis) will be on the call.
Series History
» Georgia leads the all-time series 32-30
» In Athens, Georgia is 15-12 against Mississippi State in the series
» Mississippi State has not come to Athens since 2017; MSU won the series
» Georgia and Mississippi State have met sparingly the last few years, meeting in Starkville in 2018 and 2021; Georgia won two of three in 2018 while MSU swept the series in 2021
Recapping Action
Georgia run ruled the Kennesaw State Owls Wednesday evening in five innings at Jack Turner Stadium, 9-0. Georgia's seven-game win streak matches its longest of the season (Feb. 24-March 3). Sara Mosley was responsible for two of Georgia's seven hits while Sydney Chambley and Sydney Kuma each drove in three runs. Jaiden Fields and Kuma each drew two walks. Shelby Walter worked four shutout innings in her start, allowing just three hits. She struck out five and walked zero Owls.
A Look at What's Ahead
The Bulldogs will have not have a midweek contest next week and will prepare for a three-game home series against No. 13 Kentucky. The series will play out Saturday, Sunday, and Monday. Sunday and Monday's games will air in primetime on SEC Network.
Georgia in the Polls
Georgia's rankings after Week 6:
– USA Today/NFCA: 17
– ESPN/USA Softball: 16
– D1Softball: 9
– Softball America: 10
– RPI: 16
Upcoming Promotions at Jack Turner
» Admission to every home regular season Georgia softball game is FREE. No tickets are required. Seating is first come, first served. The UGA clear bag policy is in effect.
Friday, March 24 // 6:30 p.m.
» The first 500 fans will receive a Georgia Softball bucket hat
» The first 150 UGA students will receive food
Saturday, March 25 // 12 p.m.
» Military Appreciation Day: Veterans and active duty personnel will be recognized on the field pregame. Veterans and active duty military personnel who wish to be recognized on the field must email zoe.kreyenbuhl@uga.edu to register
» The first 250 fans will receive a free t-shirt
Sunday, March 26 // 2 p.m.
» Dad & Daughter Day #2 (registration full)
Media Information
Streaming: SEC Network+ (Friday, Sunday)
Play-by-Play: Kaleb Frady
Analysis: Mary Wilson Avant
TV: SEC Network (Saturday)
Play-by-play: Chuckie Kempf
Analysis: Danielle Lawrie
---
WTennis: #12 Tennessee at #4 Georgia this afternoon
Date: Friday, Mar. 24
Time: 5 p.m.
Location: Athens, Georgia
Site: Dan Magill Tennis Complex
Live Stats/Video: https://link.edgepilot.com/s/e55216f8/jD_w8Bkyo0iHIcShtlJyGA?u=https://gado.gs/9y9
UGA Season Stats: https://link.edgepilot.com/s/f0d96fa5/ArY9V1JDj0Gz6Oaj181ifw?u=https://gado.gs/9yj
Social Media
Keep up with all the latest news and information on the Bulldogs by following UGA Women's Tennis on Twitter @UGAWomensTennis, on Instagram @UGAWomensTennis, and on Facebook @GeorgiaWomensTennis/
805 Wins, 19 SEC Titles, Six National Championships
Georgia head coach Jeff Wallace is now in his 38th year at the helm of the Bulldogs' tennis program. As the nation's winningest active women's tennis coach, Wallace is one of only two coaches to record 800 wins in women's tennis history – trailing only Lin Loring, the all-time winningest coach with 846 (Indiana). Wallace is also, the nation's only women's tennis head coach to be named National Coach of the Year four times.
After defeating sixth-ranked Stanford, 15th-ranked Oklahoma and 14th-ranked Iowa State, the Bulldogs made the program's ninth ITA Indoors finals appearance – a rematch with No. 2 North Carolina. Despite a spectacular run, Georgia fell to the Tar Heels 4-0.
Under the direction Coach Wallace the University of Georgia women's tennis team has played for or won a National Championship in five different decades:
1987……………………………………………………………………………………………………………NCAA Finals
1994……………………………………………………………………………………………………………Indoor Champions
1994……………………………………………………………………………………………………………NCAA Champions
1995……………………………………………………………………………………………………………Indoor Champions
1999……………………………………………………………………………………………………………NCAA Finals
2000……………………………………………………………………………………………………………NCAA Champions
2001……………………………………………………………………………………………………………Indoor Finals
2002……………………………………………………………………………………………………………Indoor Champions
2004……………………………………………………………………………………………………………Indoor Finals
2009……………………………………………………………………………………………………………Indoor Finals
2015……………………………………………………………………………………………………………Indoor Finals
2019……………………………………………………………………………………………………………Indoor Champions
2019……………………………………………………………………………………………………………NCAA Finals
2023……………………………………………………………………………………………………………Indoor Finals
Built to Last
Under the direction of Coach Wallace, Georgia has finished first or second in the SEC 29 times.
Dawgs in the Polls
Fourth-ranked Georgia owns six rankings: A quartet of individuals, eighth-ranked Lea Ma, No. 10 Dasha Vidmanova, No. 57 Anastasiia Lopata and No. 60 Mell Reasco; two tandems in No. 31 Guillermina Grant and Mai Nirundorn and No. 44 Meg Kowalski and Mell Reasco.
In the fall, the ITA also ranks the Top-10 Freshman/Newcomer, Lopata came in at No. 10.
Scouting the Lady Vols
Tennessee is 13-2 overall and 6-0 in SEC play on the season. The Lady Vols own four rankings in No. 34 Rebeka Mertena, No. 39 Daria Kuczer and No. 49 Elza Tomase; No. 39 Ester Adeshina and Rebeka Mertena.
---
Softball: UGA Softball game canceled
The softball game between the University of Georgia and Alabama State set for March 29 at Jack Turner Stadium has been canceled.
The game will not be made up.
Georgia hosts Mississippi State in a three-game series this weekend in Athens. The series begins Friday at 6:30 p.m. Admission is free.
---
MTennis: #7 Georgia vs. #51 LSU in BR today
The seventh-ranked University of Georgia men's tennis team will continue conference play at No. 51 LSU today at 6 p.m. ET at the LSU Tennis Complex in Baton Rouge.
Venue: LSU Tennis Complex
UGA Season Stats: https://link.edgepilot.com/s/66c985b4/mYDKHp4LRU2NbbEnBoh7nQ?u=https://gado.gs/9xb
LSU Season Stats: https://link.edgepilot.com/s/8942610b/EAf0pbD75kqdtAa__IiYAQ?u=https://gado.gs/aaz
Live Stats: https://link.edgepilot.com/s/8edbd307/afJu28klXk2fD_4QGE227w?u=https://gado.gs/aax
Live Video: https://link.edgepilot.com/s/5c80dbca/mf0dWL5Ie0aiioKIWKSJQQ?u=https://gado.gs/aaw
Match Notes: https://link.edgepilot.com/s/0085ab0a/m4XrMrGRkEyOBziWCbDuBw?u=https://gado.gs/ab5
SEC Crosscourt Cast by CrackedRacquets: https://link.edgepilot.com/s/5926112a/o8PmOdAcn0W0d8J55gcBTw?u=https://gado.gs/aay
Social Media
Keep up with all the latest news and information on the Bulldogs by following UGA Men's Tennis on social media on Twitter and Instagram @UGATennis, on Facebook @UGAMensTennis.
Conference Play Continues
The Bulldogs return to Southeastern Conference action on the road this week after a three-match homestand, going 3-0 against No. 39 Texas A&M, No. 56 Vanderbilt and No. 18 Tennessee. Most recently, Georgia completed a dramatic comeback against the Volunteers clinched by Philip Henning, putting the team alone atop the SEC standings.
Georgia holds the edge over LSU in the series, going 54-14 since 1957. The teams last competed this season on Jan. 29 during the first round of the ITA Kickoff Weekend event in Athens, where Georgia won 4-1. Last season, the Tigers came to Athens on April 3, 2022, where the Bulldogs swept them for the 13th time in 68 total matches. LSU last defeated Georgia in 2003.
The Bulldogs have played 12 ranked teams so far this season, going 8-4 in those matches, including five wins over top 25 teams. Georgia is one of three teams to finish in the top five of the SEC standings in each season since 2019 (Florida, Tennessee).
Diaz's Details
On the team's match against LSU…
"The emphasis in practice this week has been to be ready," said head coach Manny Diaz. "After a great, emotional battle this past weekend, it's imperative that we rest and rebound so that we get ourselves ready to play our best again. It's going to be away from home against a talented team that almost beat South Carolina last week, going 4-3 against them. They're very capable. We have to understand that everyone is going to play their best match against us. Everyone is going to be ready for us, and we need to expect their best, so that's been the focus of our preparation. I think our guys have been very coachable – they have listened well; they've had good practices and will be ready to go at a high level on Friday."
On the growth of LSU since the Kickoff Weekend…
"What I saw when we played them was a very talented team. I saw a team with a lot of new players, that was hungry and very capable. It may have been a month and a half ago, but that was a long time in our world. Both of our teams have had a lot of growth and are in completely different places. We are a much better team now, and I would say the same for them. We last played them at home and now we're on the road. This is a whole new set of challenges – they'll have a big crowd, it's a night match – it will be a completely different environment than what we last played them in. That's what we're preparing for, and we hopefully will be able to play in a high level in that moment and rise to the occasion."
---
Jump To Comments