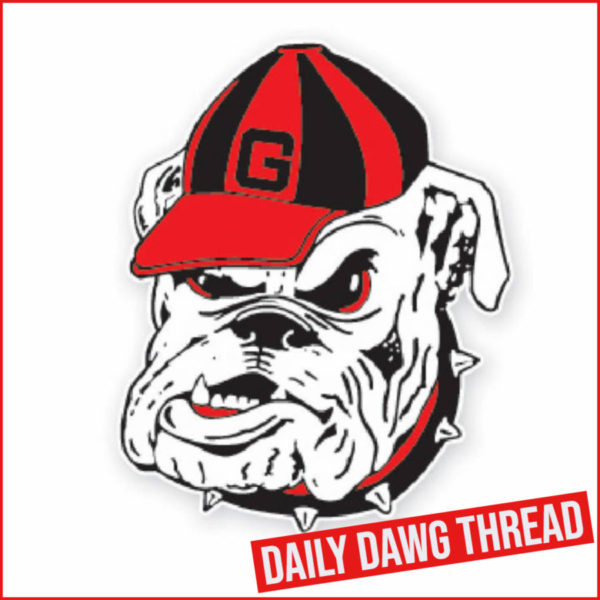 ---
MBB: Akeem Miskdeen Named Assistant Coach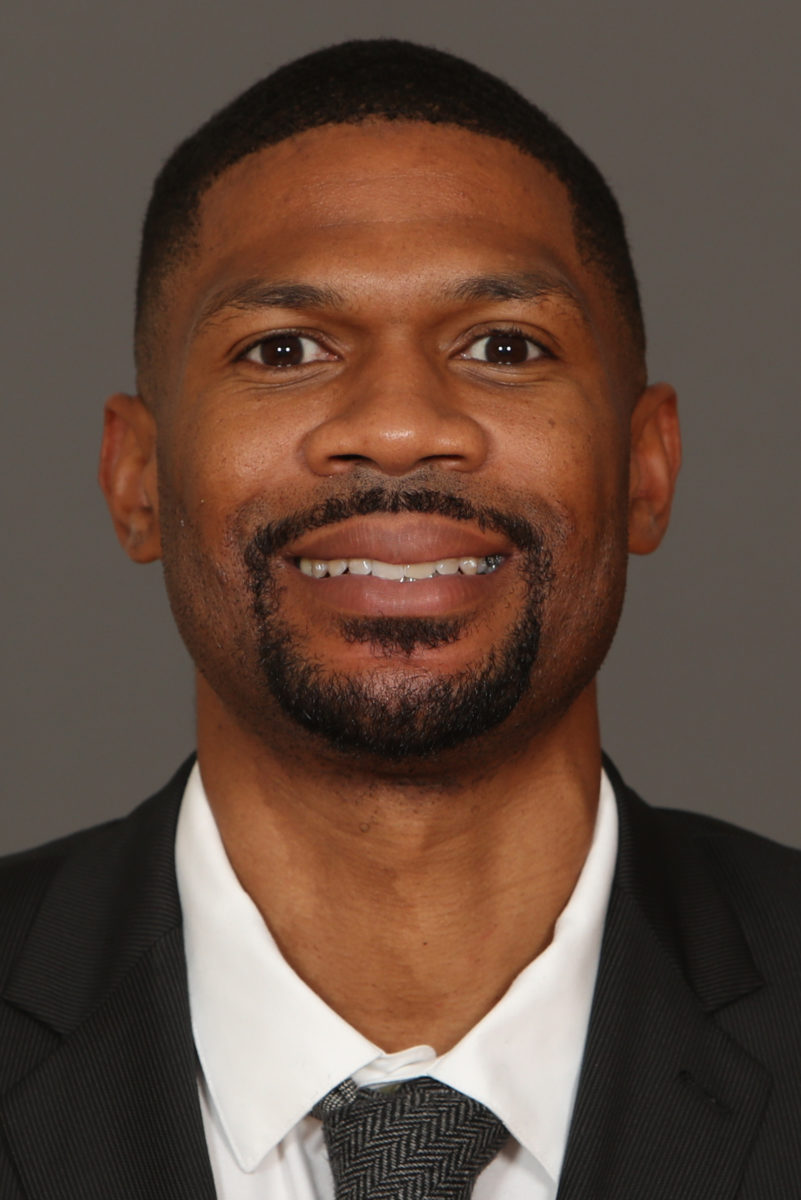 Akeem Miskdeen (pronounced mis-cuh-deen) has been named as assistant basketball coach for the Georgia Bulldogs, head coach Mike White announced on Friday.
Miskdeen, whose coaching career has been defined by postseason play and player development, arrives in Athens after successful stints at Florida, Florida Atlantic, Kent State and Hampton. Miskdeen sports a combined 13 seasons of coaching experience, and he helped each of the aforementioned schools reach postseason competition. All told, Miskdeen's teams have earned postseason bids in seven of 12 opportunities to do so, including six of the last eight campaigns.
"Akeem demonstrates all of the values that you look for in someone you want to work with," White said. "He's a great human being, relentless worker, good coach and recruiter but most of all a tremendous mentor to young men."
"My family and I are extremely grateful and excited to join Coach White at the University of Georgia," Miskdeen said. "I'm looking forward to helping build something special that our student-athletes, student body, alums, fans and the Athens community will be proud of. Go Dawgs!"
Miskdeen spent last season at Florida with White, where the Gators finished 20-14 and reached the second round of the NIT.
Miskdeen was an assistant coach at Florida Atlantic for three seasons from 2018-21 on the staff of head coach Dusty May, one of White's three former assistants at Florida who are now Division-I head coaches. Miskdeen helped lead the Owls to a combined 47-41 record and three-consecutive winning records, a feat FAU had accomplished just once before in program history (1989-92).
In 2019, the Owls reached the CIT, their first postseason appearance in eight years, and senior guard Anthony Adger earned All-Conference USA honors after increasing his scoring by 9.7 points per game from the previous season. Miskdeen also served as acting head coach for two games during the 2020-21 season while May was sidelined due to health and safety protocols.
Prior to his tenure in Boca Raton, Miskdeen helped coach teams to three straight NCAA Tournament bids while at Hampton (2015 and 2016) and Kent State (2017).
Kent State recorded 39 wins during Miskdeen's two years with the Golden Flashes. In his initial season, he played a vital role in the breakout campaign of Jaylin Walker, who more than doubled his scoring average to 15.8 points per game and posted a 30-point performance in the 2017 MAC Championship game to earn tourney MVP honors. The following year, Miskdeen worked extensively with Jalen Avery, who led the nation in assist to turnover ratio.
Miskdeen came to Kent State after spending five seasons at Hampton from 2011-16, joining the staff as an assistant coach before being promoted to associate head coach after two campaigns. He was also the Pirates' recruiting coordinator and played a key role in recruiting first-team All-MEAC guards Quinton Chievous and Reginald Johnson, Jr. from his hometown of Chicago.
Miskdeen helped guide the Pirates to postseason bids in each of his final three seasons, including back-to-back NCAA Tournaments. In 2015, Hampton was the sixth seed in the MEAC Tournament but won four games in six days to secure a "March Madness" bid. The Pirates then upset Manhattan in a "First Four" match-up in Dayton for the program's second-ever NCAA Tournament victory. In 2016, Hampton finished 21-11, earning its first regular-season MEAC title since 2002 and capturing a second-straight conference tourney title before falling to Virginia in the NCAA Tournament's round of 64.
In addition, Miskdeen spent the 2008-09 season as Hampton's director of basketball operations before one-year stops at Mount Olive College and Wingate University, Division-II schools in North Carolina. In 2010, Miskdeen helped guide Mount Olive to a 25-6 finish and an NCAA Tournament bid.
As a student-athlete, Miskdeen spent two years at Laramie County (Wyo.) Community College from 2004-06 before transferring to Queens University in Charlotte, N.C. from 2006-08. Miskdeen served as team captain both years at Laramie, and he is the school's all-time assists leader. At Queens, Miskdeen was a two-time Defensive MVP and led Queens to back-to-back NCAA Division II Tournament appearances.
---
BASEBALL: Georgia Opens Kentucky Series Tonight
The No. 17 Georgia Bulldogs begin a Southeastern Conference baseball series at Kentucky Friday with first pitch set for 6:30 p.m., and the game will be available on SEC Network+ and the Georgia Bulldog Sports Network.
The Bulldogs are 17-4 (2-1 SEC) after winning a home series against defending national champion Miss. State to open SEC play while the Wildcats (15-7, 0-3 SEC) were swept at No. 1 Arkansas. Both teams are coming off mid-week wins. Game two of the series will be Saturday at 2 p.m. (SECN+) while game three will be Sunday at noon (SEC Network).
Georgia is batting .294 with 22 home runs on the year while posting a 4.16 ERA and a .976 Fielding Percentage. Graduate CF Ben Anderson (.362-4-17) and sophomore C/DH Corey Collins (.338-7-20) have reached base in 19 straight games. Graduate SS Cole Tate leads the team in batting at .368-1-11. Kentucky is batting .308 with 25 home runs. The Wildcats have a 5.39 ERA and a .972 Fielding Percentage. UK's leading hitters are Chase Estep (.429-7-22), Daniel Harris (.333-0-10) and Jacob Plastiak (.318-6-24). The pitching matchups for the first two games of the series have been announced (see below) with Sunday's starters TBA.
Georgia leads the all-time series with the Wildcats 141-98-1 in records dating back to 1921. The Bulldogs have claimed the series in their last three trips to Lexington (2015-17-19). UK took the series in Athens in 2016 and 2018. Last year, Georgia dropped the opener to the Wildcats 6-1 and came back to win the final two games 8-7 and 17-6 to win the series.
Probable Pitching Matchups: UGA vs. Kentucky
G22 Jonathan Cannon (4-1, 1.83, RHP, Jr.) vs. Cole Stupp (2-1, 6.64, RHP, So.)
G23 Garrett Brown (0-0, 4.50, RHP, RSo.) vs. Darren Williams (2-0, 0.48, RHP, Sr.)
G24 TBA vs. TBA
Georgia Baseball Radio Link
Georgia Bulldog Sports Network (Announcers: David Johnston & Jeff Dantzler)
Free audio streaming of all Georgia Bulldogs games can be heard using the Gameday LIVE app.
Optimized for iOS7+ and Android 4.0+, Georgiadogs.com Gameday LIVE is now available for both smartphone and tablet in App Store and Google Play marketplaces. Georgiadogs.com Gameday LIVE is the official mobile application of Georgia athletics. Get the app here: georgiadogs.com/wireless/.
Friday Pregame Radio at 6:10 pm ET: https://georgiadogs.com/watch/?Live=4187&type=Live
Saturday Pregame Radio at 1:40 pm ET: https://georgiadogs.com/watch/?Live=4188&type=Live
Sunday Pregame Radio at 11:40 am ET: https://georgiadogs.com/watch/?Live=4157&type=Live
---
MTENNIS: Clemson's No.1 Player Transferring to UGA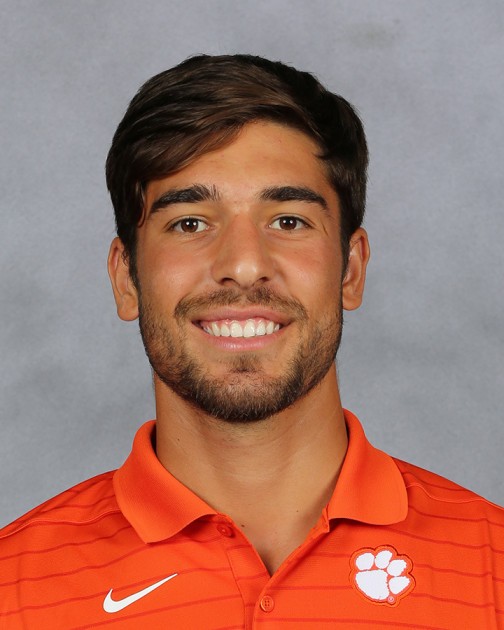 Teodor Giusca – Clemson's No.1 singles and doubles player who is currently ranked No.56 in doubles will transfer to The University of Georgia men's tennis program, head coach Manuel Diaz announced on Thursday.
The Bucharest, Romania, native will finish this season with Clemson and join the Bulldogs as a graduate transfer for the 2022-23 campaign. He is a part of an already impressive 2022 signing Georgia singing class which includes the unanimous No.1 junior prospect in the nation, Ethan Quinn.
Giusca has put together an impressive career during his four years with the Tigers. He notched his highest Intercollegiate Tennis Association (ITA) ranking taking the No.80 spot on Sept. 9, 2021. His career-high doubles ranking with partner Yizhou Liu was No.15 on Sept. 9, 2021, and his career-high with his current doubles partner Ryuhei Azuma, is No.19 from Feb. 22, 2022. Giusca and Azuma were recognized as the ACC Doubles Team of the Week on Feb. 22, 2022, as well.
"We are very excited about the addition of Teodor," Daiz said. "Not only he is an outstanding player but also a great student and a great leader with his current team. He will play a vital role on our team next year. We can't wait to get to work with him. "
The senior boasts the best overall and dual record for Clemson's men's tennis program so far this season going 22-4 overall and 9-3 in dua competition. He and doubles partner Azuma are 7-3 in the dual season which is the Tiger's best record. The pair were named the ACC Doubles Team of the Week on Feb. 22, 2022, after defeating No.16-ranked Savva and Simon from Charlotte,
Giusca does not just have success on the court but in the classroom as well. He is a two-time ITA Scholar-Athlete, 2021 All ACC Academic Team, has been named to Clemson's Dean's List three times.
Before his time at Clemson, he went to Mircea Eliade High School in Romania where we graduated as the Valedictorian. He was also the Romanian runner-up in doubles and mixed doubles U18.
---
Weekend Softball: #17/21 Georgia vs. Texas A&M
Dates: March 25-27, 2022
First Pitch Times:
Friday – 6 p.m., EDT
Saturday – 6 p.m., EDT
Sunday – 2 p.m., EDT
Location: Athens, Ga.
Stadium: Jack Turner Softball Stadium
Admission: FREE (no tickets required)
Media Information
Streaming: SEC Network+ (Friday, Sunday)
Play-by-play: Kaleb Frady
Analysis: Karlie Smith
TV: SEC Network (Saturday)
Play-by-play: Eric Frede
Analysis: Madison Shipman
Watch a fullscreen slideshow
HERE.
The 17th-ranked Georgia softball team will host Texas A&M in its first Southeastern Conference home series of the season this weekend at Jack Turner Stadium. First pitch is slated for 6 p.m. Friday and Saturday with the series finale set for 2 p.m. Sunday afternoon.
Follow the Bulldogs
» Friday and Sunday's games will stream live on SEC Network+. Kaleb Frady (play-by-play) and Karlie Smith (analyst) will be on the call.
» Saturday's game will air nationally on SEC Network. Eric Frede (play-by-play) and Madison Shipman (analyst) will be on the call.
» All game can be streamed on ESPN.com and the ESPN app.
This Week's Promotions
» Admission to every home regular season Georgia softball game is FREE. No tickets are required. Seating is first come, first served.
» Friday, March 25
– The first 200 fans receive a free t-shirt
– The first 150 UGA students receive free pizza, delivered by Papa John's
– Double 'Commit to the G' student rewards points
» Saturday, March 26
– Kim Wendland Circle of Honor Recognition
– Balloon artist and face painter on the concourse pregame
» Sunday, March 27
– Dad & Daughter Day #1: Registration FULL
– Balloon artist and face painter on the concourse pregame
Series History
» Georgia leads the all-time 14-6
» Since Texas A&M joined the SEC in 2012, Georgia leads the series 10-5
» In Athens, the Bulldogs are 10-2
» The Bulldogs has won all three series in Athens (2013, 2016, 2019)
» Georgia has only lost once to the Aggies in Athens in SEC action
A Look at What's Ahead
The Bulldogs will bring their 10-game homestand to a close with a midweek game against Georgia Southern next Wednesday, March 30. First pitch is set for 6 p.m. Georgia then hits the road for a three-game series at Alabama beginning next Saturday, April 2 in Tuscaloosa.
Let's Recap
The Bulldogs earned their first win over a ranked opponents of the season on Wednesday, defeating No. 16 Clemson. Senior Savana Sikes provided a walk-off RBI single in the bottom of the seventh to down the Tigers, 3-2. Sophomore Madison Kerpics went the distance in the circle, working seven innings en route to her 10th win of the season. She allowed just two hits to the Tigers and struck out seven in her outing. The Bulldogs had to come back in the game from down 2-0 in the second inning.
Georgia Records 1,100th Program Victory
With the 16-6 win over Mercer on Sunday, March 20, the Georgia Bulldogs recorded the 1,100th win in the history of the softball program.
---
WGOLF: Liz Murphey Classic Begins Today at UGA Golf Course
The Liz Murphey Collegiate Classic, one of the longest-running sporting events in all of women's college athletics, will begin on Friday morning at the University of Georgia Golf Course. A field featuring eight top-25 teams will play in the 50th edition of the tournament on Friday-Sunday.
"It's amazing to think about all the women who paved the wave for us," said junior Caroline Craig. "Comparatively, we have so much and they had so little, but they persevered and pushed and did it for their love of the game so we're where women's athletics is today. We want to continue their legacy and be appreciative for every opportunity we get to play and represent this university. To think about this being the 50th annual tournament makes that even more special. We need to do our best to represent ourselves but also remember and represent the amazing women who came before us and recognize what they did for us."
The Bulldogs enter the weekend ranked No. 31 nationally. No. 3 Wake Forest is the top-ranked team in the tournament along with No. 4 South Carolina, No. 11 Texas, No. 12 Alabama, No. 13 Southern California, No. 16 Texas A&M, No. 17 Arkansas and No. 22 Ole Miss. Rounding out the competing squads are Charleston, Georgia Southern, Houston, Louisville, Mercer, Mississippi State and a Georgia "B" team.
"I'm biased, but I think it's one of the top 3-5 fields in the country," Georgia head coach Josh Brewer said. "I know there are other tournaments that say that. Annually, we're one of the best spring tournaments in women's golf, and it should be with Coach (Liz) Murphey's name on the event. I feel like you have a wonderful chance to not only host the best players and teams in the country but also walk away with the victory and really springboard your way into the postseason. I think it also says enough where a bunch of these teams come here and play our event because they have players competing next week at ANWA (Augusta National Women's Amateur). It's just a fair chance for their players to kind of get acclimated to this kind of golf course, which gives exactly what's going to happen at Augusta next week."
Georgia's Jenny Bae is one of 10 golfers in Athens this weekend who will be among the 83 competing in Augusta next week. The others are Benedetta Moresco from Alabama; Julia Johnson from Ole Miss; Amari Avery, Hannah Darling and Katherine Muzi from Southern California; Sara Kouskova from Texas; and Rachel Kuehn, Carolina Lopez-Chacarra and Lauren Walsh from Wake Forest.
Caterina Don leads the Bulldogs' lineup for the Liz Murphey, which also will feature Bae, Jo Hua Hung, Isabella Holpfer and Craig.
"We're all extremely excited to be able to play on our home turf and defend our home course," Craig said. "Our entire team is excited to have this opportunity. We love this time of year, and it's so nice to be able to play at home and be able to invite our friends and family support us out there."
Georgia also will have a "B" team in the field featuring Alison Crenshaw, Candice Mahé, Céleste Dao, Zoë Walker and LoraLie Cowart.
"In our sport, it's a rarity that you, one, get a home event and two, that everyone gets to play," Brewer said. "We're very lucky. It's part of the reason we did the Lady Bulldog (Invitational) to give people a chance to compete in front of friends and family. For some people, it's only their second time playing all year, but it's an opportunity to show all the hard work they've done and show what kind of year they can really have."
Georgia's playing five this weekend is the same quartet that produced a strong fall campaign, which was headlined by a school-record single-round effort of 14-under at the Cougar Classic and a victory at the Illini Invitational. The Bulldogs utilized that quintet for the Clover Cup two weeks ago in Arizona, where Georgia started slowly before playing their final 23 holes at a combined 14-under.
"This weekend, I'd like to see something like the last 24-25 holes from Arizona or the first nine rounds we had in the fall," Brewer said. "We have the same lineup that won in Medinah (Illinois), that was in Arizona competing and played the best golf we've had as a team this year. We feel like we've got our right five athletes competing, and now, we need 54 holes of consistency. Even this spring, we've, for some reason, had a 6-12-hole lapse. It's really cost us in tournaments. Maintain that focus for all three days, and we'll have a chance to claim our first victory in the spring and second of the year."
"We've played really well as a team at times this season, but we're always looking to improve," Craig said. "We're concentrating on the process. We want to stay focused in the moment and be patient and also be positive. We're going into the tournament looking to win each round each day and doing what we need to keep doing, focusing on ourselves but also supporting our teammates with smiles and waves when we can. I think those things really help you get over the hump. We're taking a process oriented … if we continue to do that throughout the weekend, I think we'll really like the outcome."
The Liz Murphey Collegiate Classic began humbly in 1973 as the Georgia Invitational before becoming the Women's Southern Intercollegiates from 1977-94. In 1995, the tourney was renamed in honor of Liz Murphey, UGA's Hall of Fame golf coach and long-time Senior Woman Administrator.
The first and second rounds of the tournament will feature a morning wave beginning at 8:30 and an afternoon wave teeing off at 12:30. Both Georgia teams will play in the afternoon on Friday and the morning on Saturday. Sunday's final round will begin at 8:00 with all teams teeing off between then and 10:08. Georgia will play with Southern California on Friday and Saturday, while the "B" team is paired with Texas. Live scoring will be updated on a three-hole basis at www.golfstat.com.
---
WTENNIS: Dawgs Will Host LSU and Texas A&M This Weekend
#7 GEORGIA vs #61 LSU
Date: March 25, 2022
Time: 4 p.m.
Location: Athens, Georgia
Site: Dan Magill Tennis Center
#7 GEORGIA vs #12 TEXAS A&M
Date: March 27, 2022
Time: 1 p.m.
Location: Athens, Georgia
Site: Dan Magill Tennis Center
MEDIA INFORMATION
Media Guide: https://link.edgepilot.com/s/5c68dd01/rIP0BMHf9kiQMrsPukLAag?u=https://gado.gs/8b6
Season Stats: https://link.edgepilot.com/s/cf2aa059/c4mbyXLYzEieoM6XWOqlcA?u=https://gado.gs/7mv
Live Stats: https://link.edgepilot.com/s/5e990093/FkWLgTv7206t6lw0gOrTEw?u=https://gado.gs/1jq
Live Video: https://link.edgepilot.com/s/5e990093/FkWLgTv7206t6lw0gOrTEw?u=https://gado.gs/1jq
QUICK HITS
782 Wins, 19 SEC Titles, 6 National Championships
Georgia head coach Jeff Wallace is now in his 37th year at the helm of the Bulldogs' tennis program. As the nation's winningest active women's tennis coach, Wallace is one of only two coaches to record 750 wins in women's tennis history. Wallace entered the 2022 dual season with 773 career victories.
Dawgs Love League Play
The 10th-ranked Bulldogs are riding a 25-match win streak against SEC opponents, dating back to the 2019 SEC Tournament.
Wallace's Words
"We are excited to be back at the Dan Magill Tennis Complex," said Georgia head coach Jeff Wallace. "Any time you have the opportunity to play SEC matches in Athens is a great thing. We are looking forward to having a lot of fans come out and support us this weekend."
Dawgs in the Rankings
No. 7 Georgia boasts eight rankings: A quintet of individuals, No. 21 Reasco, No. 27 Ma, No. 40 Vidmanova, No. 71 Kowalski and No. 117 Hertel; a trio of doubles teams in No. 12 Coppoc and Hertel, No. 47 Reasco and Vidmanova, and No. 71 Grant and Reasco.
In the fall, the ITA also ranks the Top-10 Freshman/Newcomer, Reasco came in at No. 4.
Scouting the Tigers
No. 7 LSU comes to Athens after picking up a pair of SEC home wins against Kentucky and Vanderbilt. The Tigers are 4-7, 3-3 SEC on the season.
LSU brings a pair of rankings to Athens: Two individuals in No. 70 Safiya Carrington and No. 94 Ena Babic.
Scouting the Aggies
No. 12 Texas A&M is similarly coming off of a pair of SEC home wins against Kentucky and LSU. The Aggies are 20-1, 6-0 SEC on the season and will take on the Tennessee Volunteers Friday, March 25 before traveling to Athens.
Texas A&M owns a quintet of rankings: Three individuals in No. 23 Carson Branstine, No. 29 Tatiana Makarova and No. 93 Mary Stoiana; Two doubles team in No. 2 Jayci Goldsmith and Tatiana Makarova and No. 48 Carson Branstine and Mary Stoiana.
---
Jump To Comments