Jump To Top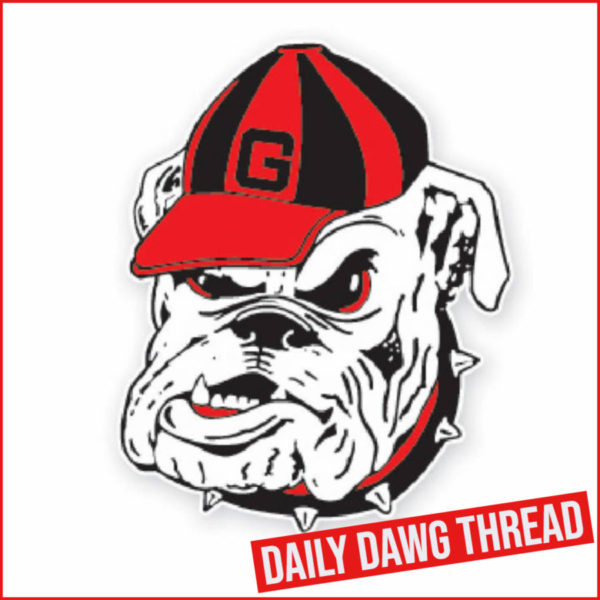 Softball: Georgia moves to 5-1 in League play with a 3-0 victory over Mississippi State
The 17th-ranked Georgia Bulldogs defeated the Mississippi State Bulldogs, 3-0, Friday evening at Jack Turner Stadium.
Georgia is now 25-6 on the season and 5-1 in SEC play. This marks the eighth-straight win for the Bulldogs, the longest streak of the season. Georgia has won six-straight SEC contests, the most since 2013.
Madison Kerpics (10-4) worked six and a third shutout innings, allowing three hits. She struck out five Bulldogs with no walks. Shelby Walters pitched the last 0.2 innings en route to her second save of the season.
The offense picked up eight hits on the evening. Dallis Goodnight was 4-for-4 at the plate with one run and an RBI. Jayda Kearney, Lyndi Rae Davis, Sydney Chambley and Sydney Kuma tallied the other four hits.
The Bulldogs got on the board in the second inning. A double by Chambley advanced Davis to third, who reached on a leadoff single. Kuma singled to the pitcher as Davis took home. Ellie Armistead reached first off a Mississippi State (22-9, 3-1) error as Chambley scored to grab a 2-0 lead.
Goodnight bunt for a hit and stole second with two outs in the fourth. Kearney reached on a fielder's choice as Goodnight rounded third and went home to boost Georgia's lead to three runs.
Mississippi State mounted a seventh-inning rally. With two on and one out, Walters took over in the circle. A bunt for a hit loaded the bases. Walters induced a flyout to center and a fielder's choice up the middle to thwart the rally and secure the 3-0 shutout.
Georgia is back in action Saturday afternoon for the second game of the series, beginning at 12 p.m., live on SEC Network.
Head Coach Tony Baldwin's Comments
On the team's performance…
"I thought that at the end of the day, that first game of SEC weekend there is always a bit of feeling out. I thought we came ready to play. I thought Maddie [Kerpics] really settled in and threw great in the middle innings. I think that is where we took control of the game. I think we had two or three at bats away from that being a few more runs on the board there. You are just fighting for those little inches. They did a good job mixing up the pitching. All in all, it was a good ball game. Tomorrow, we have to come back out and compete again and keep playing good defense. We don't give up any runs on a pretty good coach, we will win a lot of those games."
On being 6-1 in the SEC…
"I've mentioned a couple times that I think our early schedule has really prepared us for this. We faced some really good pitching. We faced a lot of different kinds of pitching, righties and lefties, hard throwers and soft throwers. I've said it several times that if someone saw more changeups in the first four weeks of the season, God bless them because we saw them all. Our team learned to fight early. Credit to Stanford. They came in and kind of punched us in the mouth, and then, Charlotte did the same thing. That weekend was a little bit of a gut check. Since that time, we've responded well. I think we have a tough team, and resilient team. Madison [Kerpics] and Shelby [Walters] have worked really well together, and that's been a big difference in winning some of these close games the last few weekends."
---
MTennis: Dawgs record 5-2 win vs. LSU
The No. 7 Georgia men's tennis team defeated No. 51 LSU, 5-2, with redshirt senior Trent Bryde delivering the match-clinching win for the fifth time this season on Friday evening at the LSU Tennis Complex.
Georgia (12-5, 6-0 SEC) won the match by earning the doubles point and wins in singles from No. 4 Ethan Quinn, No. 17 Philip Henning, Bryde and Miguel Perez Peña. LSU (8-7, 0-6 SEC) won matches on courts four and five. The Bulldogs hold the top spot in the Southeastern Conference standings.
"Our guys played a gritty match today against a very inspired LSU team," said head coach Manny Diaz. "We did a good job of staying focused and composed during multiple rain delays and after the match moved indoors halfway through the second sets of singles. Trent did a tremendous job clinching the match for us in a big moment. This team is showing great maturity and resolve under pressure now. They've grown tough and I am very proud of them. We turn our attention now to a good week of preparation for a big match against Kentucky next Friday at home."
Georgia swept in doubles action to earn the point. Teodor Giusca and Philip Henning went up a break early and managed to win their match despite a push from their opponents, 6-4. Despite only needing one match to clinch the point, courts one and three finished at the same time, with No. 9 Bryde and Quinn on one and Croyder and Britton Johnston on three both finishing with 7-5 results simultaneously.
The Bulldogs continued to impress in singles action, where Henning, Bryde and Perez Peña earned first sets. The match went into a prolonged delay, though, due to weather in the area, forcing play to resume indoors.
Perez Peña earned his fourth-straight singles win with a 6-2, 6-1 result on court six over Benjamin Ambrosio. The sophomore now has the most wins in singles competition on the team with a 20-9 record on the year and a 10-4 mark in dual match play. No. 17 Henning notched his 11th win on court two this season, defeating No. 92 Chen Dong 6-4, 6-4. The redshirt senior has 11 of his 17 wins against ranked opponents. Bryde earned his fifth match-clinching win of the spring on court three, where he pulled out a straight-set win over Welsh Hotard to confirm the Bulldogs' victory. The match score was 4-0 at the time of the clinch.
The teams agreed to play out the three remaining matches on courts one, four and five. LSU took two of the three, with No. 116 Giusca and then No. 99 Croyder both dropping their matches in straight sets. No. 4 Quinn managed to win his match in a third-set breaker against Stefan Latinovic by a 3-6, 7-6(3), 10-8 score, giving Georgia its 5-2 win over LSU. Quinn picked up his eighth win on court one and improves to 18-10 this year.
The Bulldogs will return to action against the No. 6 Kentucky Wildcats on Friday, March 31 at 5 p.m. at the Dan Magill Tennis Complex. The Bulldogs and Wildcats make up the top two teams in the conference standings, respectively.
Keep up with all the latest news and information on the Bulldogs by following UGA Men's Tennis on social media on Twitter and Instagram @UGATennis, on Facebook @UGAMensTennis, and online at GeorgiaDogs.com.
Results
Singles competition
1. #4 Ethan Quinn (UGA) def. Stefan Latinovic (LSU) 3-6, 7-6(3), 10-8
2. #17 Philip Henning (UGA) def. #92 Chen Dong (LSU) 6-4, 6-4
3. Trent Bryde (UGA) def. Welsh Hotard (LSU) 6-4, 7-5
4. George Stoupe (LSU) def. #99 Blake Croyder (UGA) 7-6(3), 7-5
5. Julien Penzlin (LSU) def. #116 Teodor Giusca (UGA) 7-5, 6-3
6. Miguel Perez Peña (UGA) def. Benjamin Ambrosio (LSU) 6-2, 6-1
Order of finish: 6, 2, 3*, 5, 4, 1
Doubles competition
1. #9 Ethan Quinn/Trent Bryde (UGA) def. #48 Stefan Latinovic/Nick Watson (LSU) 7-5
2. Philip Henning/Teodor Giusca (UGA) def. Cheng Dong/Welsh Hotard (LSU) 6-4
3. Blake Croyder/Britton Johnston (UGA) def. Julien Penzlin/George Stoupe (LSU) 7-5
Order of finish: 2, 3 & 1* (Matches finished simultaneously)
---
WTennis: No. 4 UGA defeated No. 12 Tennessee 4-1 Friday
The fourth-ranked University of Georgia women's tennis team defeated No. 12 Tennessee 4-1 on Friday evening before 750 spectators at the Dan Magill Tennis Complex, in Southeastern Conference action.
In doubles, Georgia (14-3, 7-0 SEC) took two of three from Tennessee (13-3, 6-1 SEC). On court two, No. 31 Guillermina Grant and Mai Nirundorn earned the first win of the day, topping Catherine Aulia and Eleonora Molinaro 6-4. The tandem of Ania Hertel and Dasha Vidmanoa fell to No. 39 Rebeka Mertena and Ester Adeshina 6-3 in their debut on court one. With the doubles point on the line, No. 44 Meg Kowalski and Mell Reasco overcame a 3-5 deficit to clinch the doubles point over Elza Tomase and Daria Kuczer 7-5. This marked the Bulldogs' first doubles win over a ranked opponent since the ITA National Team Indoors against No. 14 Iowa State.
In singles play, the Bulldogs won three matches. No. 10 Vidmanova put on a dominant performance on court two, cruising to a 6-0, 6-1 win over No. 49 Elza Tomase. The Volunteers got on the board after Ester Adeshina defeated Grant on court six 6-0, 6-3. Georgia answered win another straight-set win at the top spot. Eighth-ranked Lea Ma logged her 10th consecutive win, 6-2, 6-2 over reigning SEC Player of the Week No. 34 Rebeka Mertena. No. 60 Reasco clinched the win for Georgia, defeating No. 39 Daria Kuczer 7-5, 6-4. This marked Reasco's second consecutive match-clinching victory and ninth consecutive win.
Up next, the Bulldogs travel to Baton Rouge, Louisiana to take on the LSU Tigers on Friday, March 31 at 6 p.m. before heading to Bryan-College Station, Texas for a Top-5 matchup with the Texas A&M Aggies on April 2 at 1 p.m.
Results
Doubles
1. #39 Rebeka Mertena/Esther Adeshina (TENN) def. Ania Hertel/Dasha Vidmanova (UGA) 6-3
2. #31 Guillermina Grant/Mai Nirundorn (UGA) def. Catherine Aulia/Eleonora Molinaro (TENN) 6-4
3. #44 Meg Kowalski/Mell Reasco (UGA) def. Elza Tomase/Daria Kuczer (TENN) 7-5
Singles
1. #8 Lea Ma (UGA) def. #34 Rebeka Mertena (TENN) 6-2, 6-2
2. #10 Dasha Vidmanova (UGA) def. #49 Elza Tomase (TENN) 6-0, 6-1
3. #60 Mell Reasco (UGA) def. #39 Daria Kuczer (TENN) 7-5, 6-4
4. #57 Anastasiia Lopata (UGA) vs. Catherine Aulia (TENN) 6-4, 4-6, 1-1, unfinished
5. Meg Kowalski (UGA) vs. Lauren Anzalotta (TENN) 7-6 (11-9), 4-4, unfinished
6. Esther Adeshina (TENN) def. Guillermina Grant (UGA) 6-0, 6-3
---
Baseball: Stricklin, "We're not playing good enough baseball to win"
Auburn posted a 6-3 win to clinch an SEC series over Georgia Friday in front of a sold-out Plainsman Park crowd of 4,096.
The Tigers (16-6-1, 2-3 SEC) erased a 3-1 deficit in the sixth with a four-run outburst highlighted by a three-run blast by Justin Kirby, his eighth of the season.
The Bulldogs (14-9, 0-5 SEC) left 14 men on base and went 2-for-16 with runners in scoring position. For example, Georgia loaded the bases with one out in the second, and Auburn left-hander Tanner Bauman avoided a big inning. He allowed just a run to score, hitting Cole Wagner with a pitch and bringing home Corey Collins (3-for-5). He had reached on a one-out double and went to third on a base hit by Sebastian Murillo. Then in the ninth, the Bulldogs had a runner at third and nobody out, and he never scored.
In the third, Georgia redshirt-freshman Charlie Condon smashed his team-leading 10th home run, a solo shot to centerfield to make it 2-0. The blast extended his hitting streak to 22 games, tying graduate Connor Tate for the longest streak this season. Tate ended the 2022 season on a five-game streak and then hit safely in the first 17 games this year. The Georgia record is 28 games and belongs to Josh Hudson who set the mark in 1999.
Georgia took advantage of a Tiger miscue in the fifth to plate another run for a 3-0 edge. Meanwhile, Bulldog junior left-hander Jaden Woods had faced the minimum through four innings before freshman Ike Irish led off the bottom of the fifth with his first career home run. In the sixth, the Tigers loaded the bases with nobody out and Woods came back to strike out Bryson Ware and Ike Irish followed with a sacrifice fly to cut it 3-2. However, Kirby delivered the key blast to put Auburn in front 5-3 and end Woods' outing.
Auburn reliever John Armstrong pitched 2.2 shutout innings to improve to 5-0 while Woods dropped to 3-1. Georgia got a 1.1 scoreless innings of relief from Chandler Marsh while Tiger right-hander Chase Isbell pitched a scoreless ninth for his second save.
"We're not playing good enough baseball to win," said Georgia's Ike Cousins head baseball coach Scott Stricklin. "We've got to fight. We had plenty of opportunities to score and have a big inning, and we'd end up with one run. It's frustrating. Jaden pitched well enough to win last Saturday, and he gave us another good start tonight. Auburn put up a big inning in the sixth, and we didn't respond."
---
WBB: Katie Abrahamson-Henderson named 2023 Atlanta Tipoff Club Georgia Women's College Coach of the Year
Katie Abrahamson-Henderson, who led the Georgia women's basketball team to its most wins in five seasons and the second round of the NCAA tournament, has been named the 2023 Atlanta Tipoff Club Whack Hyder Georgia Women's College Coach of the Year, it was announced Friday.
Each year, the Atlanta Tipoff Club honors the best in the state of Georgia with Women's and Men's College Coach of the Year and Women's and Men's College Player of the Year awards.
In her first season as Georgia's head coach, Coach ABE guided the Lady Bulldogs to a 22-12 record and a tie for fifth place in the Southeastern Conference standings after being picked ninth in the preseason. The 22 victories were the most for Georgia since 2017-18 and marked the 11th-straight 20-win campaign of Coach ABE's career.
Georgia defeated Florida State in the first round of the NCAA tournament, earning the program's first victory over a Power-5 team in the tournament since 2013.
Coach ABE and the 2022-23 Georgia Lady Bulldogs
• Coach ABE's career record is now 394-169 (.701) in 18 seasons — an average of 22 wins per year
• Her teams have earned bids to 12 NCAA tournaments — the third-most appearances among active SEC head coaches (only behind South Carolina's Dawn Staley and LSU's Kim Mulkey).
• She has compiled 13 20-win seasons, including 11 straight as head coach (does not include shortened COVID campaign).
• This year's Georgia squad won seven of its last nine regular season games, with the only losses coming to top-5 teams South Carolina and LSU — both on the road.
• Georgia went a perfect 5-0 against rivals Georgia Tech, Florida, and Auburn.
• Georgia led the SEC in steals with 356 — the team's highest total since the 2012-13 campaign.
• The Lady Bulldogs paced the conference in turnovers forced with 20 per contest.
• Diamond Battles was the 12th player in Georgia history to earn a spot on the SEC All-Defensive Team and the 31st Lady Bulldog to land on the All-SEC Second Team.
• Javyn Nicholson more than doubled her points per game (from 4.5 to 9.5) from her previous three seasons at Georgia. Her rebounds increased by three from 4.0 to 7.0.
• Zoesha Smith set new career highs in scoring in four of her first five games this year.
• Alisha Lewis led the SEC in assists with 123.
• Malury Bates played in more career games than any player in Georgia history with 146.
• Brittney Smith finished second on the team in scoring and rebounding with 22 double-figure scoring games.
---
Jump To Comments