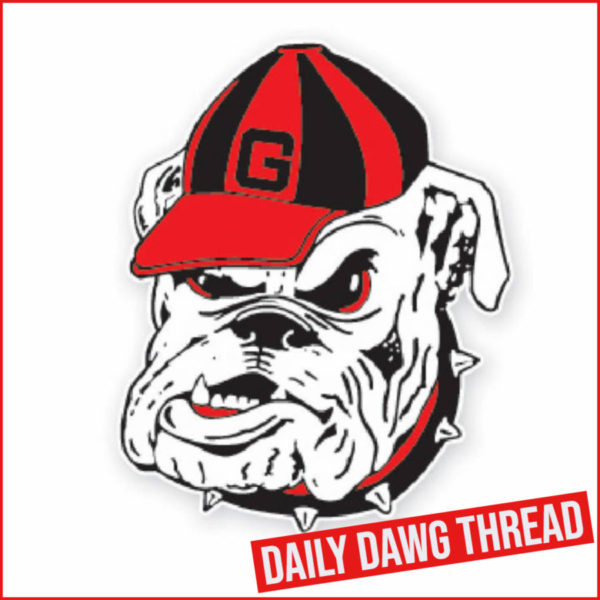 ---
---
WBB: Georgia Has Found Its Coach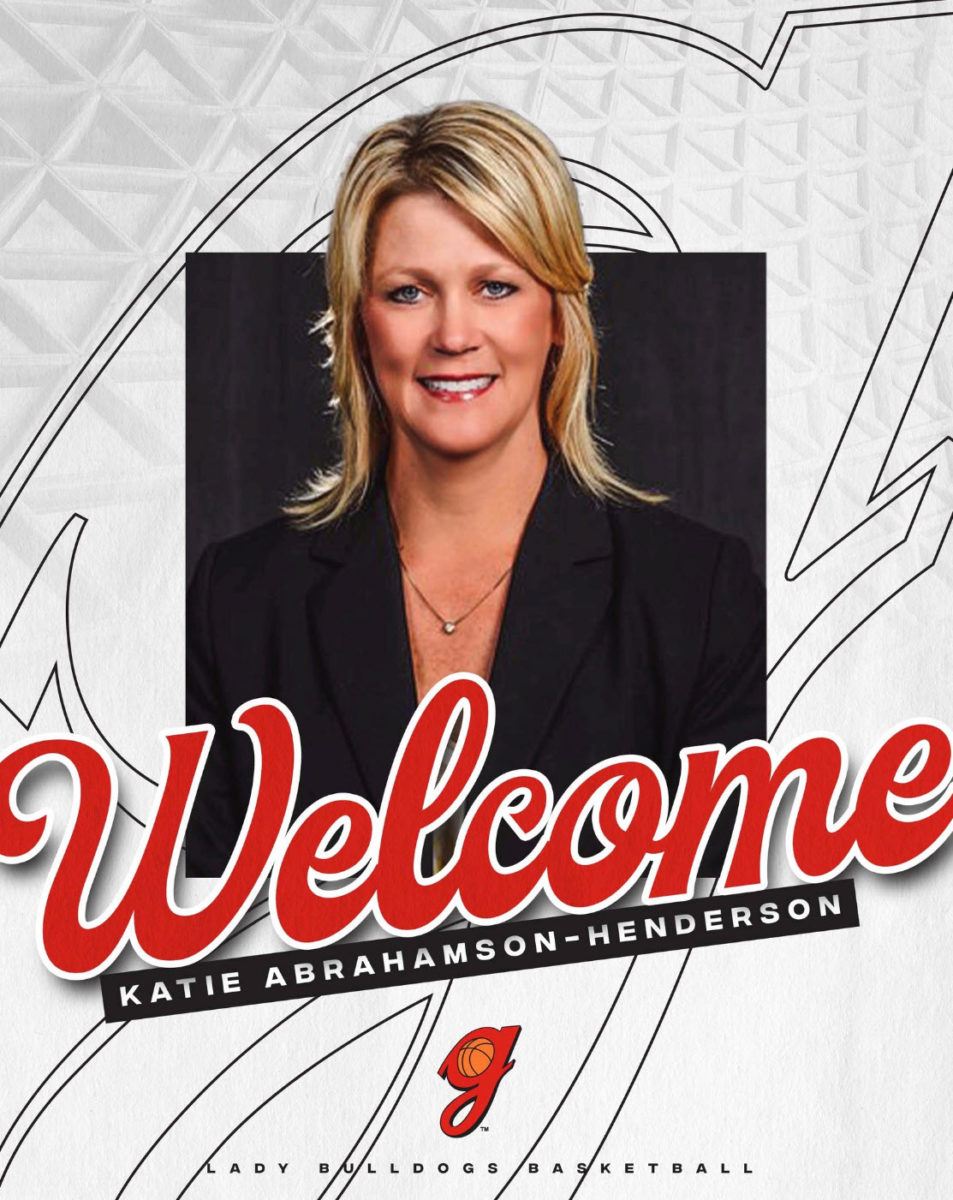 Katie Abrahamson-Henderson — a former Lady Bulldog who has experienced outstanding success as a head coach over the last two decades, including her current stint at UCF — has been named the third full-time head coach in Georgia women's basketball history, J. Reid Parker Director of Athletics Josh Brooks announced Saturday.
Head Coach Katie Abrahamson-Henderson
"This is a dream come true. I am thrilled to return to Georgia as the head coach at one of the premier women's basketball programs in the country," Abrahamson-Henderson said. "I want to thank president Jere W. Morehead, athletics director Josh Brooks and senior deputy athletics director Darrice Griffin for the trust they have placed in me. I also want to thank Andy Landers and Joni Taylor for the foundation of success they have laid as we continue to build on that great tradition.
"What we did at UCF was the most historic season in school history! Winning the regular season and conference tournament titles, earning a No. 7 seed in the NCAA tournament — the highest in program history — and winning in the first round of the NCAA to reach the round of 32. It is not easy to leave a place like UCF, and I want all our administrators, players, alumni, fans and supporters to know you will always hold a special place in our hearts.
"When I signed a national letter of intent with Coach Landers in 1985, this program was in the middle of a remarkable and unprecedented run of competing for SEC and national championships. In talking with Josh Brooks and Darrice Griffin, our vision and belief that Georgia will compete for championships and postseason success lined up perfectly. I am so ready to get started."
J. Reid Parker Director of Athletics Josh Brooks
"We are thrilled to welcome Katie, Michael and their daughters Savannah and Brooklyn to Athens," Brooks said. "Throughout this process, one name kept coming up, and that was Coach 'ABE.' Her resume and history of success at every level is impressive. Our goal was to find a proven coach who has had sustained success both in competing for conference titles and in the NCAA tournament. Katie is the entire package, and I can't wait to see what her teams are able to accomplish here at the University of Georgia."
President Jere W. Morehead
"We are excited to welcome Coach Katie Abrahamson-Henderson to the University of Georgia," Morehead said. "Her history of excellence and success as a head coach at UCF, Albany and Missouri State is remarkable. I am confident she will be an outstanding ambassador for the University and our women's basketball program."
Senior Deputy Director of Athletics Darrice Griffin
"Coach 'ABE' has demonstrated a special commitment to excellence in all aspects of higher education and competition," Griffin said. "She stands firm in empowering young women, developing their talents and gifts while also preparing them for purpose-driven lives after their student-athlete experience. I truly believe we have found the right leader to build upon the rich history and tradition of Georgia Women's Basketball."
In 17 seasons as head coach, with stops at UCF, Albany and Missouri State, Abrahamson-Henderson's teams have compiled an impressive 372-157 record — a 70 percent win percentage and average of 22 victories per year. Her squads have also won seven conference regular season titles, nine league tournament crowns, have earned 11 NCAA Tournament berths and 14 postseason bids overall. Her Missouri State team also won the 2005 WNIT Title.
Most recently, the 2021-22 UCF Knights set the school record for most wins in a season with a 26-4 overall mark, including a 14-1 record in league play, on its way to winning the American Athletic Conference regular season and tournament championships. The Knights advanced to the NCAA tournament, where they narrowly lost to No. 2 seed UConn, 52-47, in the second round.
For her efforts, Coach 'ABE' was named the 2022 AAC Coach of the Year, marking the fourth time in her career she has earned league Coach of the Year honors. Under her guidance, Diamond Battles earned AAC Player of the Year, Defensive Player of the Year and placed on the conference's first-team squad.
Overall, she has coached seven players to league Player of the Year accolades, five to Defensive Player of the Year and 20 student-athletes to first-team honors.
At UCF, her teams hit milestone after milestone with postseason bids each year (excluding the 2020 COVID season). In 2018-19, UCF earned the program's first-ever at-large bid to the NCAA tournament and followed with yet another trip and the highest seed in school history in 2021.
Coach 'ABE' led UCF to a 131-49 record in six seasons. After being named head coach in 2016, her impact was felt immediately. Her team finished 21-12 that year — a 14-game improvement from the previous season and the second-best turnaround among Division I women's basketball programs.
Her 2018-19 squad finished with a 26-7 record and 13-3 mark in The American to finish in second place. This came after her 2017-18 team tied the program's Division I record for wins in a season and made back-to-back postseason appearances for the first time.
Prior to UCF, Abrahamson-Henderson spent six seasons at Albany (2010-16), where she led the Great Danes to a combined nine America East Conference tournament and regular season titles, including four Players of the Year awards, four Defensive Players of the Year awards, one Scholar-Athlete of the Year, one Rookie of the Year and nine first-team all-conference selections.
She was chosen as the America East Coach of the Year three times, helping the Great Danes to a combined 83-13 record in league play. Albany won 38 consecutive America East regular games, which set a new league record and, at the time, was a Division I record.
Coach 'ABE' guided Missouri State to three Missouri Valley Conference tournament championships, a pair of MVC regular season titles and three NCAA berths from 2002-07.
In addition to her head coaching stops, Abrahamson-Henderson was the associate head coach at Indiana from 2006-10, an assistant coach at Washington from 2007-08, the associate head coach at Michigan State from 2000-02, an assistant coach at Iowa State from 1994-00, an assistant coach at Maine from 1992-94 and an assistant coach at Duquesne from 1990-92.
As a player, Abrahamson-Henderson was a Parade Magazine and USA Today High School All-American and was a highly sought after recruit. After playing two seasons for Coach Landers at Georgia, the Cedar Rapids, Iowa native transferred to play for C. Vivian Stringer at Iowa. She was a member of two Big Ten championships teams. As a freshman at Georgia, she helped the Lady Bulldogs capture the 1986 Southeastern Conference Crown.
Abrahamson-Henderson played in 64 total games with 34 starts during her two seasons in Athens. She totaled 443 points and 253 rebounds from 1985-87.
She earned a B.S. in physical education with an emphasis in sports administration from the University of Iowa. She received her master's in education from Duquesne University in 1992.
Abrahamson-Henderson and her husband, Michael, have two daughters, Savannah and Brooklyn. Michael also had a celebrated college basketball career and eventually played for the Harlem Globetrotters. He led Long Island-C.W. Post to a pair of NCAA Tournaments and scored 1,173 career points from 1981-84.
Michael was a referee in the WNBA from 1998-01 and an NBA ref from 2001-06. He is currently a Division I women's basketball official in numerous conferences across the country.
---
BASEBALL: Dawgs Open Kentucky Series With 4-2 Win
The 17th-ranked Georgia Bulldogs defeated Kentucky 4-2 here Friday in an SEC series opener in front of a crowd of 1,785.
Georgia (18-4, 3-1 SEC) received another solid performance from junior right-hander Jonathan Cannon (5-1) who provided seven innings with no walks and six strikeouts for his fifth victory. Sophomore Jaden Woods picked up his first save with two impressive innings, fanning five of the seven hitters he faced.
"I don't think you can pitch better than that with Jonathan Cannon and then Jaden Woods going back-to-back," said Georgia's Ike Cousins head baseball coach Scott Stricklin. "They have really good stuff with lots of strikes, and we didn't walk anybody. It's really tough to beat somebody when you're not giving them any free bases. That's the best I've seen Jaden, the breaking ball is getting better. We played great defense behind them. Offensively, it wasn't spectacular, but we got it done."
Georgia loaded the bases to start the top of the second on singles by Connor Tate and Parks Harber followed by a walk to Chaney Rogers. Fernando Gonzalez bounced into a double play, scoring Tate for a 1-0 advantage. Tate would lead off the fourth with his eighth double of the season, however he was stranded at third. In the fourth, Cory Acton started the frame with a single and then with two outs, redshirt senior Josh McAllister blasted his third home run of the year to make it 3-0.
The Wildcats (15-8, 0-4 SEC) notched their first hit of the night in the fifth. Aside from a two-out hit by pitch in the first, Cannon had retired the Wildcats in order to that point. After Kirk Liebert's single, Alonza Rubalacaba followed with a base hit to right as Leibert took third. He scored on a groundout by Daniel Harris IV. It would end a scoreless innings pitched streak for Cannon at 17.1 innings dating back to March 11. Georgia had a chance to answer when it loaded the bases with two outs in the sixth. However, Kentucky reliever Mason Hazlewood retired Dwight Allen II to keep it 3-1.
In the seventh, Ben Anderson led off with his 13th career triple and later in the inning scored on an error by centerfielder John Thrasher to make it 4-1. Anderson and Corey Collins extended their on base streak to a team-best 20 games. In the bottom of the inning, a two-out, run-scoring double by Harris made it a two-run game again going to the eighth. Georgia missed chances to create some distance on the Wildcats in several frame. The Bulldogs finished 2-for-22 with runners on base and had 12 strikeouts. UK starter Cole Stupp dropped to 2-2 as he allowed three runs on five hits in 5.1 innings.
SOFTBALL: Georgia Defeats TAMU 3-1 in Series Opener
The 17th-ranked Georgia Bulldogs defeated the Texas A&M Aggies 3-1 in the opening game of the three-game series Friday evening at Jack Turner Stadium.
The Bulldogs climb to 28-4 on the season and 3-1 in SEC play.
Sophomore pitcher Madison Kerpics (11-1) went the distance for the second time in as many games, allowing one run on three hits. She registered a career-best 11 strikeouts.
Junior Sara Mosley picked up two hits and an RBI in the contest while senior Lacey Fincher provided the big hit of the game, a two-run home run in the third inning.
A two-out error by the Aggie (18-11, 1-6) shortstop proved costly for Texas A&M in the third. With Sydney Kuma aboard on the miscue, Mosley drove Kuma in with a double laced to the wall in right-center. Fincher then blasted her ninth home run of the season off the video board in left for a two-run home run, putting Georgia ahead 3-0 after three.
Kerpics took a no-hit bid into the fourth inning, losing it on a leadoff double. The runner came in to score on a single poked through the left side, putting Texas A&M on the board, 3-1.
Kerpics and Texas A&M's Makinzy Herzog silenced each other's offense the remainder of the game as the 3-1 stood through the final out.
The Bulldogs and Aggies square off in game two of the series Saturday. First pitch is set for 6 p.m. on SEC Network.
Head Coach Tony Baldwin
On Madison Kerpics' performance…
"Really proud of her obviously. I thought she really commanded the ball of seven innings. It took her a couple hitters to get settled in there, and we need to keep getting better. After that first inning, she was really in command the whole way. I think that says one, just a little about her and her stuff, her resilance and competitiveness, but it also says something about the work that she's done going into this week in terms of her fitness. She's in a really good place with her physical health. We feel really good about the recovery work that she's been doing and what we've been doing between outings. I think that showed with her ability to bounce back from Wednesday and throw another great game tonight."
On the importance of being strong in terms of pitching, defense, and hitting…
"First off, you're dealing with 18-22 year-olds. We talk a lot about trying to be consistent in our minds. The more consistent we can be there, the easier it is to perform out here. This team has really grown a lot in that, and I'm proud of them for it. To be successful in this league, you really have to be able to compete in all three areas. Tonight, their pitcher threw an outstanding game. I thought her stuff, while maybe not at the velocity that we saw on Wednesday, the movement of her pitches and her ability to change speeds made it a real challenge. I thought our hitters did a good job of fighting the fight but hats off to her and the game she threw. We don't win tonight if we don't have pitching and defense carrying the way. Obviously, proud of them for doing that."
---
WTENNIS: UGA Defeats LSU 4-1
The seventh-ranked University of Georgia women's tennis team defeated No. 61 LSU Tigers 4-1 Friday evening, in Southeastern Conference play. Today's win marks the 26th consecutive win against an SEC opponent by the Bulldogs, dating back to the 2019 SEC Tournament.
"I thought the crowd was great," said Georgia head coach Jeff Wallace. "We played well at No. 1 doubles, but we have to pick it up at No. 2 and No. 3 doubles. We need to play a stronger overall doubles point… I thought we rebounded really well in singles. That is always important when you lose a doubles point. We came out trying to get as many first sets as we could. We got five of them and then we were able to close the match out 4-1. It always great to play at home and get a win over an SEC opponent."
In doubles, Georgia (10-2, 6-0 SEC) dropped two of three to LSU (4-8, 3-4 SEC). On court three, freshman Guillermina Grant and graduate Meg Kowalski fell to LSU's Nina Geissler and Mia Rabinowitz 6-4. The Bulldogs responded quickly with No. 12 Morgan Coppoc and Ania Hertel defeating Safiya Carrington and Taylor Bridges 6-4. With the doubles point on the line, it all came down to court two. Despite getting out to an early lead, the freshmen duo of Mell Reasco and Dasha Vidmanova dropped the match 7-5 to LSU's Ena Babic and Maggie Cubitt. This marked the first time the Bulldogs have dropped the doubles point since the ITA National Team Indoors.
In singles play, the Bulldogs earned wins from No. 27 Reasco, No. 40 Vidmanova, No. 71 Kowalksi and No. 117 Hertel. Vidmanova continued her dominance, picking up the first win of the day for Georgia. She defeated No. 94 94 Ena Babic 6-2, 6-1 – her sixth win against a ranked opponent this season. She was quickly followed by Kowalski who topped Maggie Cubitt 6-1, 6-4 to improve to 7-0 this Spring. Hertel added a third point on the board for the Bulldogs, beating Mia Rabinowitz 6-4, 6-0, while Reasco clinch the match with a 7-5, 6-2 win over Nina Geissler.
Next up, the Bulldogs host the 12th-ranked Texas A&M Aggies on Sunday, March 27 at 1 p.m.
---
Matthew Boling Stars In 2022 Outdoor Debut For Georgia Track & Field
Georgia junior Matthew Boling registered an NCAA Division I leading time in the 100-meter dash during the second day of the FSU Relays as that meet and the Raleigh Relays continued on Friday.
Boling, a native of Houston, Texas, who was coming off a performance featuring four First Team All-America certificates at the NCAA Indoor Championships, flew to a personal record of 10.03 to cruise to a win in the 100m. This is the country's fastest time this year and ranks second on the 2022 world list.
When Do The Dogs Start Saturday: Five 800m runners will be left to compete in the Raleigh Relays on Saturday. Senior Anna Marian Block and sophomore Charlotte Augenstein are slated to run in the women's portion at 12:45 p.m. while junior Clay Pender and freshmen Seth White and Karthik Kochuparambil are scheduled to take the track at 4:20 p.m.
The Lowdown: Boling was the first Bulldog to grab the crowd's attention on Friday with the third-fastest wind legal 100m (10.03) in school history. He had registered a windy 9.97 previously to take second at the 2021 SEC Outdoor Championships. Also of note, senior Delano Dunkley was third in the 100m (10.38) and junior transfer Brandee Presley earned bronze medal honors in the women's 100m with an 11.53.
Senior Imani Carothers sped out of the first heat in the 100m hurdles to finish with a 13.46 and topped freshman teammate Eddiyah Frye (13.70) for the win.
In the 400m, senior Elija Godwin completed his lap in 46.34 to pick up a victory with the only sub-47 second time of the day.
Also on Friday, junior Wesley John ran a career best 9:14.89 to finish 41st in the 3000m steeplechase for sixth place at the Raleigh Relays.
---
S&D: Luca Urlando Sets New American Record
With a time of 43.35 in the opening 100 backstroke leg of the 400 medley relay, sophomore Luca Urlando set a new American Record, highlighting another successful night for the University of Georgia men's swimming and diving team Friday evening at the 2022 NCAA Men's Swimming & Diving Championships at the McAuley Aquatic Center.
Urlando's leadoff time broke the six-year record of 43.49 held by California's Ryan Murphy, while also setting new U.S. Open, NCAA, pool, and school records in the process. Powered by the historic leg, the relay team of Urlando, senior Harrison Wayner, freshman Matthew Sates, and junior Dillon Downing placed 12th in the relay with an overall time of 3:03.92, the second-fastest in program history.
Urlando also posted a pair of school record performances in the 100 butterfly, earning the runner-up in finals with a time of 43.80, the first sub-44-second time in program history. In the morning session, Urlando topped his program-best mark with a third-place time of 44.24. Through the third day of competition, Urlando has posted six school-record times in four events.
In the 200 freestyle, Sates placed third among a talented field with a school-record time of 1:30.72, besting the record time he posted in Wednesday's 800 freestyle relay. Sates finished second in prelims with a time of 1:31.11.
Junior Ian Grum also earned All-America honors with a 10th-place time of 3:39.01 in the 400 IM, finishing second in the consolation final after leading through the first two legs. Grum's time was a personal best and the fourth-fastest in program history, topping the PR of 3:40.15 he swam in the morning.
In prelims, juniors Bradley Dunham and Zach Hils also turned in personal-best times. Dunham tied for 27th in the 100 backstroke with a time of 45.75, the fifth-fastest in school history, while Hils finished 37th in the 200 freestyle at 1:33.96, ranking eighth all-time. In other action, sophomore Jake Magahey placed 29th in the 200 free (1:33.42) with fellow sophomore Wesley Ng tying for 29th in the 100 back (45.87).
With one day of competition remaining, Georgia stands in eighth place with 150 points. California moved into the overall lead with 320.5 points, followed closely by Texas at 313 points, Florida at 272, and NC State with 214.
The NCAA Championships conclude Saturday with seven events, including the 1,650 freestyle, 200 backstroke, 100 freestyle, 200 breaststroke, 200 butterfly, platform diving, and 400 freestyle relay. Prelims open at 10 a.m., followed by the finals at 6 p.m. Live coverage will be available on ESPN3 with live results available on the NCAA Championship Central page and to paid subscribers on the MeetMobile app.
---
WGOLF: Georgia Opens Liz Murphey in 11th
The Georgia women's golf team posted a 13-over 301 in Friday's opening round of the 50th Liz Murphey Collegiate Classic at the University of Georgia. The No. 31-ranked Bulldogs are in eighth place in a field that features eight top-25 teams. Georgia's "B" team carded a 306 on Friday and is in 11th.
The Bulldogs started slowly, covering the first four holes at 9-over before bouncing back to play their final 14 at 4-over.
"We played the last 14 holes really well," head coach Josh Brewer said. "We were excited and probably a little nervous playing at home. Now we're past that and ready for the rest of the tournament. We've just got to use that 14-hole stretch to ride into tomorrow morning when we tee off early. We definitely showed there's some toughness and fight there. You just wish the fight was there to go out and put up a really special golf score instead of trying to keep it respectable. That's the piece we've got to figure out because it would give us a chance to be leading this golf tournament come Sunday."
Birdies by Jenny Bae and Caroline Craig at No. 5 and another by Isabella Holpfer at No. 6 helped put Georgia back on track. The Bulldogs played their best golf on the back side, covering the second half of the UGA layout at 3-under.
"That's kind of a tell-tale of our whole season," Craig said. "We always that those little spurts in our rounds that we get really high, but we also have a comeback mindset and get back on track. If we can just get on track in the beginning and stay on track, it would definitely be beneficial. It's exciting to have a team that's able to come back, especially in these conditions. We've talked about a process-oriented approach and staying moment-by-moment and giving ourselves as many opportunities as possible, which definitely helps in finishing strong."
Georgia's "B" also turned at 11-over and played the back side at an improved 7-over clip.
Craig led the Bulldogs on Friday with a 1-over 73. Georgia also counted a 75 from Bae, a 76 from Holpfer and a 77 from Jo Hua Hung while dropping Caterina Don's 78.
Freshman Caroline Cowart led the "B" team with a 75, followed by a pair of 76s from Candice Mahé and Zoë Walker amd a 79 from Alison Crenshaw.
No. 3 Wake Forest and No. 16 Texas A&M grabbed the first-round lead by shooting 5-over 293, one shot better than No. 17 Arkansas. Rounding out the top-10 teams are No. 4 South Carolina at 295, No. 12 Alabama and No. 13 Southern California both at 299, Louisville at 300, the Bulldogs at 301, No. 22 Ole Miss at 302 and Mississippi State at 302.
Alabama's Polly Mack, Southern California's Michaela Morand and Mississippi State's Julia Lopz Ramirez are the individual co-leaders. Each shot 2-under 70.
For Georgia, Craig is tied for 12th; Bae and Cowart are tied for 26th; Holpfer, Mahé and Walker all tied for 36th; Hung is 45th; Don is tied for 46th; Crenshaw is tied for 55th; and Dao, who shot 80 on Friday, is tied for 59th.
"I'm very excited," Craig said. "It was pretty tough out there. The wind was very strong. It really changed the golf course completely. We were just discussing as a team how much it changed from Tuesday to now. It was night and day. I was just really trying to stay in my round, stay focused, ignore the distractions in the weather and just hit the best shot that I could."
Saturday's tee times will flip from Friday's, with teams that played in the morning teeing off in the afternoon and vice versa. All 10 Georgia golfers will begin at No. 10. The Bulldogs' first five golfers will hit the course between 8:32-9:08, and the "B" squad following between 9:17-9:53. Live scoring is being updated on a three-hole basis at www.golfstat.com.
---
Jump To Comments