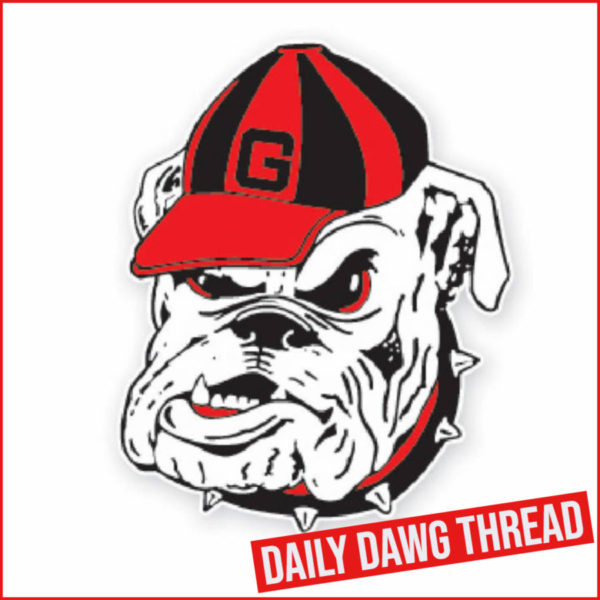 ---
SOFTBALL: Jaiden Fields' Walk-Off Single Clinches Texas A&M Series
The 17th-ranked Georgia Bulldogs battled back from down 7-1 to beat the Texas A&M Aggies, 8-7, in eight innings Saturday night at Jack Turner Stadium. Redshirt-junior Jaiden Fields provided the walk-off hit in the eighth to clinch the series win.
Georgia climbs to 29-4 on the season and 4-1 in SEC play. This is Georgia's second SEC series win of the season.
The offense strung together 11 hits in the game led by a three-hit game from junior Sydney Kuma. Sophomore Jayda Kearney had two hits in the contest. Both drove in two runs.
Senior Lauren Mathis (3-1) pitched the final four innings of the game, allowing no hit and no runs en route to the victory. Mathis fanned four Aggies in her outing.
Sophomore Britton Rogers worked one and a third innings in her start in the circle, allowing five runs. Freshman Kylie Macy worked two and two-thirds out of the pen, allowing two runs.
The Aggies (18-12, 1-7) strung together five runs in the top of the second inning. Georgia went to the pen for Macy. Texas A&M loaded the bases again, but Macy was able to work out of the jam in the frame. TAMU widened the lead in the third with an unearned run, 6-0.
Aniyah Black led off the bottom of the third inning with her third home run of the season to put the Bulldogs on the board, 6-1.
The Aggies got the run back in the top of the fourth, 7-1. Georgia then began its comeback heading to the bottom of the fourth.
Following a long leadoff single off the wall in right from Kearney in the bottom of the inning, Kuma blasted her seventh homer of the season to cut the Aggie lead to 7-3. Georgia proceeded to load the bases after the home run. A wild pitch and a sacrifice fly pushed two more Georgia runs across, slicing the lead to 7-5 going to the fifth inning.
With one swing of the bat, Kearney tied the game at 7-all with a two-run home run in the fifth. The home run moved Kearney into a tie for the team lead with nine on the season.
Mathis pitched a gem out of the pen, continually giving the Bulldog offense the opportunity to win.
Pinch hitter Ellie Armistead reached on a one-out single sent back up the middle in the eighth. She took second on a wild pitch then moved to third when Savana Sikes reached on an error by the Aggie shortstop. Fields then lined a single over the first baseman to drive in Armistead and complete the comeback victory, 8-7.
The series finale is set for Sunday afternoon at 2 p.m. at Jack Turner Stadium. The matchup will stream live on SEC Network+.
Head Coach Tony Baldwin
Opening Statement…
"Obviously, there were some things that we need to clean up and do a little bit better, but the thing that we just keep stressing to our team is that this isn't a beauty contest, and it isn't a perfect contest. It's a competition, and we had to go fight as hard as we could with what we had today. Was it our best? I don't know what the best is, but I know that we fought together. I thought it was a great team win. I thought there were a lot of different individuals that stepped up and allowed us to get some momentum. I thought Aniyah Black's homerun was huge, kind of got the ball rolling. I thought Lauren Mathis threw the ball outstanding there at the end. Jaiden [Fields] is just a big game player. The bigger the moment, the more her talent shines. We've talked about that with her, and I'm just super proud of her ability to calm things down and do what she does best right there at the end."
On Lauren Mathis…
"I'm super proud of the way that she's worked hard. I thought she really attacked with her pitches today. That gave her an opportunity to move the ball around the zone, keep their hitters off balance. I thought she worked from a really good position. Like I said, I thought she attacked really well, and I couldn't be prouder of her. I thought she really gave us an opportunity to come back and win that game."
---
BASEBALL: Kentucky Evens Series with 10-8 Win
Kentucky evened an SEC series with 17th-ranked Georgia Saturday, posting a 10-8 win in front of a crowd of 1,981.
Trailing 1-0 with two outs in the second, Georgia (18-5, 3-2 SEC) struck for six runs on three hits, an error and a wild pitch. Cory Acton drew a two-out walk and Ben Anderson reached on an error by second baseman Daniel Harris IV. Josh McAllister followed with a two-run double. After an intentional walk to Corey Collins, Connor Tate delivered a two-run single. Collins would score on a wild pitch and Tate came home on an RBI-single by Park Harber to cap the scoring. Kentucky responded with a pair of runs in the second and third to chase starter Garrett Brown and make it a one-run contest. The Bulldogs turned to sophomore left-hander Luke Wagner. In the fourth, a two-out, run-scoring single by Kirk Liebert made it 6-all. By the fifth, the Wildcats had grabbed a 10-6 advantage, scoring three runs on one hit with two bases-loaded hit by pitches and one bases-loaded walk off Wagner and freshman Chandler Marsh.
Senior right-hander Sean Harney provided four innings of relief for the victory as Kentucky improved to 16-8 overall and 1-4 in the SEC. Wagner got the loss to fall to 5-1, allowing three runs on four hits over two innings. Tyler Guilfoil took care of the ninth for his second save.
"It's disappointing to lose after we had a 6-1 lead, and we have to do a better job of protecting a lead and the momentum," said Georgia's Ike Cousins head baseball coach Scott Stricklin. "I thought Michael Polk gave us a chance to win the way he pitched in relief and kept us in the game after they took the lead. We got it to 10-8 in the eighth and had the bases loaded and then had the tying run up again in the ninth but couldn't get the big hit."
Georgia cut the deficit to 10-8 in the eighth after a two-run single by Collins but then left the bases loaded. Anderson (3-for-6) and Collins (1-4, BB, 2 RBI) extended their on-base streak to a team-best 21 games.
Polk was the fourth and final Bulldog pitcher, and he tossed 3.2 scoreless and hitless innings.
The series concludes Sunday with first pitch slated for 12:02 p.m., and it will be televised on SEC Network and available on the Georgia Bulldog Sports Network. Georgia has not announced a starter for Sunday.
---
S&D: UGA Men Finish Eighth at NCAA Championships
With two final trips to the podium and a pair of school records, the University of Georgia men's swimming and diving team concluded a historic run at the 2022 NCAA Men's Swimming & Diving Championships Saturday evening at the McAuley Aquatic Center.
Georgia finished eighth in the final standings with 194 points, the second-highest finish of any SEC program. California claimed the national championship with 487.5 points, followed by Texas, Florida, NC State, and Indiana. This year's finish marks the 19th men's top-10 for Tom Cousins Head Coach Jack Bauerle and his 48th top-10 national finish overall.
The Bulldogs closed out the meet with an impressive list of accolades, highlighted by freshman Matthew Sates' NCAA championship in the 500 freestyle and sophomore Luca Urlando's American Record in the 100 backstroke. Additionaly, eight Bulldogs combined to earn 25 All-America citations, as well as post nine school records and 17 top-10 times in school history.
In Saturday's action, Urlando earned his third top-three individual finish of the meet with a runner-up in the 200 butterfly, breaking his own school record with a time of 1:38.82. Urlando was joined on the podium by fellow sophomore Jake Magahey, who placed fourth in the 1,650 freestyle with a season-best time of 14:33.53. Magahey opened up the race with a 1,000 freestyle split of 8:52.69, also a season-best time.
Urlando and Sates were then joined by juniors Zach Hils and Dillon Downing to close out the meet with an 11th-place finish in the 400 freestyle relay, setting a new school-record time of 2:48.81. On the opening 100 freestyle leg, Urlando set his fifth individual school record of the week with a time of 41.71.
During the morning session, junior Ian Grum finished 23rd in the 200 backstroke prelims with a time of 1:40.82, while Hils took 34th with a PR of 1:41.81, the ninth-fastest time in program history. Hils notched a personal best and top-10 program time in each of his three individual events this week. In other results, Sates finished 29th in the 200 butterfly with a time of 1:43.34 and Downing placed 36th in the 100 freestyle with a time of 42.56.
With the NCAA season complete, the Georgia swimming and diving team turns its attention to the upcoming FINA World Championships, running June 18 through July 3 in Budapest, Hungary. The United States team will be determined at the Phillips 66 International Team Trials, beginning April 26 in Greensboro, North Carolina.
---
WGOLF: UGA Moves To 5th In Liz Murphey Collegiate Classic
The No. 31-ranked Georgia women's golf team carded a second-straight, 13-over 301 on Saturday in the 50th Liz Murphey Collegiate Classic. The Bulldogs ascended three spots on the leaderboard to fifth place entering Sunday's final round at the UGA Golf Course.
Georgia's "B" team shot 303 Saturday and is ninth in a field that features eight top-25 teams.
"We know we have depth," head coach Josh Brewer said. "Hat's off to all 10 players, but we need one or two people to go. They need them to lead and say 'follow me' instead of being content. We need to get someone going so the depth can really show off."
Jo Hua Hung paced the Bulldogs on Saturday with an even-par 72, her team-leading 13th par-or-better effort in 25 rounds this season. Georgia's other counting scores were a pair of 76s from Jenny Bae and Isabella Holpfer and a 77 from Caterina Don.
Candice Mahé and LoraLie Cowart both shot 73 to lead Georgia's "B" team in the second round. That squad also counted a 76 by Céleste Dao and a 77 by Alison Crenshaw.
All 10 Georgia golfers teed off from No. 10 on Saturday and played the back side of the course first. The Bulldogs turned at 1-under before struggling in the wind thereafter.
"We got off to a really good start and had a chance to have low round of the day, but we had a couple of holes that hurt us," Brewer said. "It's nice to get off to a fast start. We talked about that as one of the things we wanted to do as a team. Now, we need to add the finish to it to make it one of those rounds that makes you feel really good. We'll try to check both boxes tomorrow."
Hung turned at 2-under after carding birdies at No. 13 and No. 18.
"We teed off earlier so for the first seven holes we didn't get much wind," Hung said. "I stabilized my pace and made sure everything was in the right positions. When I got the chance, I was able to make a few birdies."
Hung bogeyed No. 1 and No. 2 after the turn but rebounded to post seven-consecutive pars to finish at even under blustery conditions.
"When the wind started blowing hard, that kind of affected my game," Hung said. "I was a little upset about the decisions I made and the mistakes I made. I had 48 (degree) wedges in my hand. That's supposed to be a birdie chance, but it ended up as two bogeys. I was mad at myself, but Josh talked to me and said I needed to stay mentally strong and that was the only thing I could do. I'm glad that he told me that because it really helped me finish the other seven holes."
No. 3 South Carolina posted a 3-over 291 and moved atop the team field at 10-over 586. The Gamecocks are three shots clear of No. 3 Wake Forest and No. 16 Texas A&M. Rounding out the top-10 teams are No. 12 Alabama at 598, the Bulldogs at 602, Louisville at 604, No. 17 Arkansas at , No. 13 Southern California at 605, Georgia's "B" team at 609 and Mississippi State both at 615.
Hailee Cooper from Texas A&M and Polly Mack from Alabama share the individual lead at even-par 144, one shot ahead of a trio tied for third.
For Georgia, Hung is tied for 12th at 149; Cowart is tied for 18th at 150; Bae and Mahé are tied for 25th at 151; Craig and Holpfer are tied for 31st at 152; Don is tied for42nd at 155; and Crenshaw, Dao and Walker all are tied for 50th at 156.
Sunday's final round will begin with teams teeing off from both No. 1 and No. 10 at 8:00 a.m. Georgia will open play at No. 1 between 8:54-9:30 and be paired with Alabama and Louisville. The "B" team will hit the course from No. 10 from 8:02-8:38 and play with Mississippi State. Live scoring is being updated on a three-hole basis at www.golfstat.com.
---
MTENNIS: No.6 Georgia Meets No.25 TAMU in College Station Today
MATCH INFORMATION
MATCH at No.25 Texas A&M
Date: Sunday, March 27
Time: 2 p.m. ET
Location: College Station, Texas
Site: Mitchell Tennis Center
MEDIA INFORMATION
Season Stats: https://link.edgepilot.com/s/8c38bbbd/dWFKwXvsP0yk2Iktn8YVUQ?u=https://gado.gs/8bg
Live Stream: https://link.edgepilot.com/s/e78091a6/oIZ-dwh8lUa73IsHHgdjmQ?u=https://gado.gs/8xu
Live Stats: https://link.edgepilot.com/s/76fa3b0a/1XrENbTPlUmgizVr8dSx7w?u=https://gado.gs/8xs
Media Guide: https://link.edgepilot.com/s/c9375136/DH3S-lriLEOkKjP0BuKwYg?u=https://gado.gs/8bi
QUICK HITS
Georgia moved up in the rankings in both the United States Tennis Association (USTA) and Intercollegiate Tennis Association (ITA) National Team Rankings released on Wednesay, March 25. The Georgia men's tennis program was ranked No.6 in the USTA poll and took the No.7-ranking in the ITA rankings.
Several Georgia men's tennis players were featured in the ITA's National Rankings for singles and doubles that were released the same day.
Four Bulldogs appear in the singles rankings and three pairs in the doubles rankings. Graduate transfer Stewart leads the pack with a new career-high ranking at No.17 and fellow grad transfer Tristan McCormick rings in at No.32. 2020 ITA All-American senior Philip Henning takes the No.76 spot and four-time ITA All-American senior Trent Bryde rounds out the pack at No.104.
For doubles, Bryde and Henning are ranked No.26, junior Erik Grevelius and Croyder are the No.53 doubles pair and McCormick and Stewart take the No.65 ranking.
---
Jump To Comments