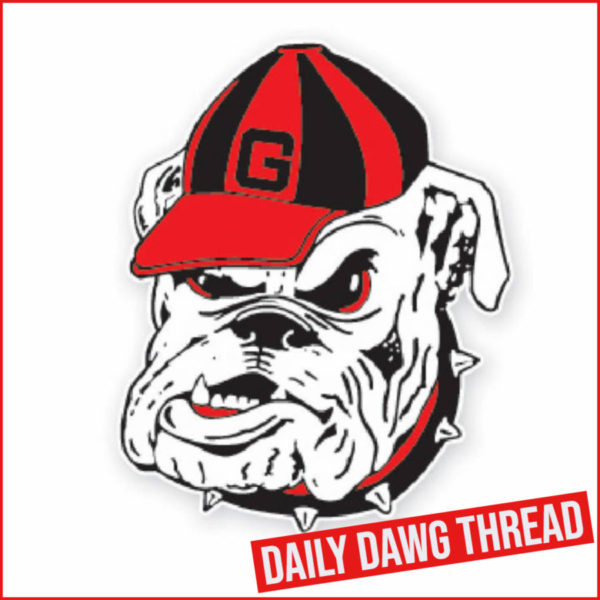 ---
---
WGOLF: Georgia Ties Georgia for 5th at Liz Murphey Collegiate Classic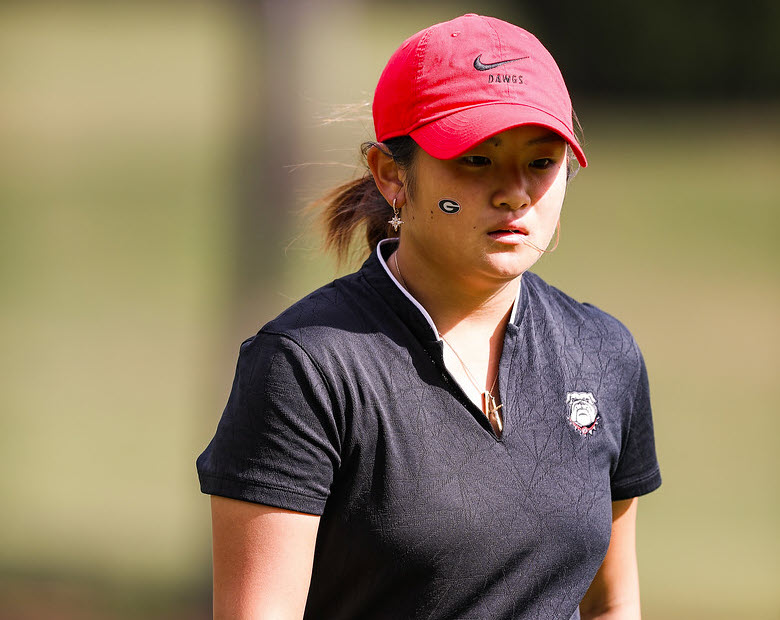 Rumors that Georgia women's golf coach Josh Brewer has appealed to the Southeastern Conference to change the format of the next month's SEC Championships can be neither confirmed nor denied.
No one would blame Brewer if he did so following the final round of the Liz Murphey Collegiate Classic on Sunday. A "play-10, count-5" option would likely be the suggestion he would send to Birmingham.
Georgia, ranked No. 31 this week, and the Bulldogs' "B" squad both tied for fifth place in the 50th edition of the Liz Murphey, which featured eight top-25 teams. In the process, the quintets of Bulldogs – comprised of all 10 golfers on Georgia's roster – tied No. 13 Southern California and defeated No. 11 Texas, No. 17 Arkansas and No. 22 Ole Miss.
"The depth is really good," head coach Josh Brewer said. "It's a positive thing to have. It shows how well we've done recruiting and these players have worked hard and developed themselves. Now, we just have to get the right nucleus going forward. It creates a little bit of a dilemma because usually in our sport, a team has three or four players it can count on. We just proved we have 10 we can count on. We've got find the right group because we still haven't won this spring. We have the most important events of the season coming up so it would be a good time to start winning."
Georgia's "B" team closed with a 4-over 292, the second-best effort of any team in the field on Sunday. The Bulldogs shot 11-over 299. Both teams wrapped up the 54-hole event at 901 along with the Trojans.
Jenny Bae, who will compete in the Augusta National Women's Amateur next weekend, led her team with an even-par 72 in the final round. Georgia also counted a 74 by Caterina Don, a 75 by Isabella Holpfer and a 78 by Jo Hua Hung.
Georgia's "B" team teed off from No. 10 and played the back side of the layout first on Sunday. Those Bulldogs played both halves of the UGA course at 2-over. They got there by counting a career-low, 2-under 70 from freshman LoraLie Cowart, an even-par 72 from Candice Mahé and a pair of 75s, the score posted by Alison Crenshaw, Céleste Dao and Zoë Walker.
Overall, Cowart was Georgia's top individual finisher, tying for eighth at 4-over 220. In addition, Bae and Mahé tied for 14th at 223; Holpfer and Hung tied for 25th at 227; Don tied for 37th at 229; and the quartet of Craig, Crenshaw, Dao and Walker all tied for 43rd at 231.
No. 4 South Carolina closed with an even-par 288 to secure the team title at 874, eight shots clear of No. 16 Texas A&M. Rounding out the top-10 teams were No. 3 Wake Forest at 888, No. 12 Alabama at 894, the trio of Georgia, Georgia and USC at 901, Arkansas at 910, Mississippi State at 911 and Louisville at 913.
Cowart turned a 1-over after sandwiching bogeys at No. 11 and No. 17 around a birdie at No. 14. She remained at 1-over through 13 holes after a birdie at No. 1 and a bogey at No. 4 but got hot with birdies on No. 6, No. 8 and No. 9 to finish in the red for the first time in her career.
"I started out a little rocky but everything that probably should've gone right today did," Cowart said. "I definitely was like 'Hey, you're a good player and you still have holes left to play. Finish it out and finish strong.' That's what I did. I was putting to win and trying to put myself in good positions. I had confidence in myself."
Bae's loop was a tale of the two sides of the course. She turned at 3-over with bogeys at No. 4, No. 6 and No. 9 but regained those strokes with a trio of birdies at No. 11, No. 12 and No. 13.
"I kind of struggled on the front nine," Bae said. "I changed my mindset into dividing the front nine and the back nine into two different rounds. I decided I was going to start back at zero. I had nine more holes, they're brand new holes and you don't know what's going to happen so I just continued to grind."
Mahé turned at even, with at No. 12 and No. 18 countering bogeys at No. 10 and No. 16. She was 2-over through 16 holes after additional bogeys at No. 3 and No. 7 but closed by going birdie-birdie.
The Bulldogs will wrap up their regular-season slate with a match play meeting with Virginia next Sunday at the UGA Golf Course. Georgia will then compete in the SEC Championships on April 13-17 at Greystone Golf and Country Club outside Birmingham. The tournament will feature 54 holes of stroke play qualifying, which also will determine the league's individual medalist. The top-8 teams will then advance to a seeded bracket for match play to determine the SEC Champion.
---
BASEBALL: Kentucky Takes Series with Sunday Win
Kentucky defeated 17th-ranked Georgia 18-5 Sunday to claim a Southeastern Conference series Sunday in front of a chilly crowd of 1,819.
With game time temperatures hovering in the 30s, the Wildcats (17-8, 2-4 SEC) jumped ahead 4-0 in the first after a two-out, grand slam by catcher Alonza Rubalcaba. UK loaded the bases on a hit and a pair of walks. Georgia redshirt sophomore Bryce Melear was making his first career start and just his fourth overall appearance. It was part of a staff afternoon following his three scoreless innings of relief this past Tuesday against Georgia State.
In the first, Melear was lifted in favor of junior Nolan Crisp who pitched the next 2.1 innings and allowed a run on three hits with three strikeouts. Collin Caldwell pitched the fourth and surrendered a two-run home run to Chase Estep to extend the Wildcats lead to 7-0. After a scoreless frame by Will Pearson, Georgia looked to Davis Rokose, and the Wildcats pushed across six runs in the sixth to make it 13-0 before freshman Coleman Willis got the final out of the inning. He went on pitch 1.1 innings and allow five runs (three earned) on four hits.
Freshman Chandler Marsh pitched a scoreless eighth inning with two strikeouts.
"We had a chance to win the series after Friday, and we didn't get it done" said Georgia's Ike Cousins head baseball coach Scott Stricklin. "I thought the elements beat us as much as the other team. We have to be tougher than that, and we have to be able to overcome that."
Georgia (18-6, 3-3 SEC) avoided a shutout in the seventh when sophomore Parks Harber blasted his third home run of the season, a two-run shot off Kentucky reliever Wyatt Hudpohl. In the eighth, Georgia scored three runs on four hits off Austin Strickland to close the gap to 18-5. Bulldog graduate centerfielder Ben Anderson (2-for-2) extended his on base streak to a team-best 22 games and finished the series 6-for-12 plus two stolen bases. Sophomore catcher/designated hitter Corey Collins (0-for-3) saw his career-best 21-game on base streak end. Kentucky senior Tyler Bosma notched the win with six shutout innings to improve to 3-1 while Melear dropped to 1-1.
Georgia returns to action Tuesday at Foley Field against Georgia Southern. First pitch will be at 6:02 p.m., and it will be televised on SEC Network+ available on the Georgia Bulldog Sports Network. The teams split the first two meetings earlier this month. The Eagles won 13-5 at SRP Park in North Augusta, S.C, on March 8. The next day in Statesboro, Georgia beat the Eagles 5-1.
---
WTENNIS: No.7 UGA Falls to No.12 Texas A&M
The seventh-ranked University of Georgia women's tennis team fell to No. 12 Texas A&M 7-0 Sunday afternoon, in Southeastern Conference play.
"Hats off to Texas A&M," said Georgia head coach Jeff Wallace. "They played a fantastic match today. I thought doubles was super close. We had chances on both courts one and two… We began singles highly competitive, then unfortunately things ended up not going our way. We have a lot of things we need to work on, and we have a huge match Wednesday in Atlanta."
In doubles, Georgia (10-3, 6-1 SEC) dropped two of three to Texas A&M (22-1, 8-0 SEC). The score wasn't necessarily indicative of the competitiveness as doubles came down to one court at 5-all. On court three, freshman Guillermina Grant and graduate Meg Kowalski picked up a 6-4 win over Gianna Pielet and Renee McBryde. The 47th-ranked freshmen duo of Mell Reasco and Dasha Vidmanova dropped the match 6-4 to A&M's No. 48 Carson Branstine and Mary Stoiana, while No. 12 Morgan Coppoc and Ania Hertel fell to the second-ranked Tatiana Makarova and Jayci Goldsmith 7-5.
In singles play, the Bulldogs forced three matches to three sets. No. 27 Lea Ma and No. 21 Reasco both won their first sets, cruising 6-2. Ma fell to No. 23 Carson Branstine 2-6, 6-1, 6-4, while Reasco lost to No. 29 Tatiana Makarova 2-6, 6-3, 6-3. Despite dropping their first set No. 40 Vidmanova and Coppoc rallied back to win set two, however, lost in three. Vidmanova fell to No. 94 Mary Stoiana 7-6(3), 2-6, 6-1, while Coppoc lost to Gianna Pielet 7-6(1), 2-6, 6-2.
No. 71 Kowalski and No. 117 Hertel both fell in straight sets. Kowalski dropped her match to Jayvi Goldsmith 6-4, 6-4, while Hertel was defeated by Katya Townsend 6-2, 6-3.
Next up, the Bulldogs travel to Atlanta for a mid-week battle with Georgia Tech on Wednesday, March 30 at 4 p.m.
---
MTENNIS: Tough Loss to TAMU
The seventh-ranked Georgia men's tennis team saw its three-match win streak come to an end in a tight 4-3 loss to No. 25 Texas A&M Sunday afternoon.
Georgia falls to 13-5 overall and 5-2 in the Southeastern Conference.
With the match tied at 3-3, senior Trent Bryde lost in a three-set battle to Giulio Perego, 6-7 (3-7), 7-5, 6-1, at court four to seal the win for the Aggies.
"This one hurts," head coach Manuel Diaz said. "We just could not finish the way we wanted to today, but give all the credit to Texas A&M."
The Bulldogs took the doubles point thanks to wins at the second and third courts. The No. 26-ranked pair of Bryde and Philip Henning stayed even throughout their match, battling through a 6-6 tiebreaker. Bryde and Henning hung on for a 7-6 (4) victory against Perego and Pierce Rollins.
With a loss at court one, the doubles point came down to Blake Croyder and Erik Grevelius at No. 3. Georgia's duo found themselves in an early hole, down 4-1 and then again 5-3. The No. 53-ranked Bulldog tandem won four-straight games to take the match 7-5 over Austin Abbrat and Stefan Storch.
Texas A&M briefly tied the contest at 1-all, when Cryoder dropped a 6-1, 6-4 contest at court five. No. 17-ranked Hamish Stewart answered back and put the Bulldogs up 2-1 with a 6-3, 6-3 victory against No. 56-ranked Noah Schachter at No. 1.
With the lead, Georgia was up a set at the second and fourth positions, but down a set at courts three and six. After losing a first-set tiebreaker, Grevelius could not hold on at No. 6, falling 7-6 (4), 6-1.
Henning put the Bulldogs back ahead with a third-set thriller, as he ousted Perot, 6-4, 2-6, 6-2. That lead was short-lived as Tristan McCormick fell 4-6, 6-4, 6-0 to put the match in Bryde's hands.
Bryde could not hold on and Georgia fell, 4-3.
The Bulldogs return to action next Friday when the team travels to Oxford to play Ole Miss at 4 p.m. ET. Georgia hosts LSU next Sunday at 1 p.m. ET.
---
Jump To Comments