Jump To Top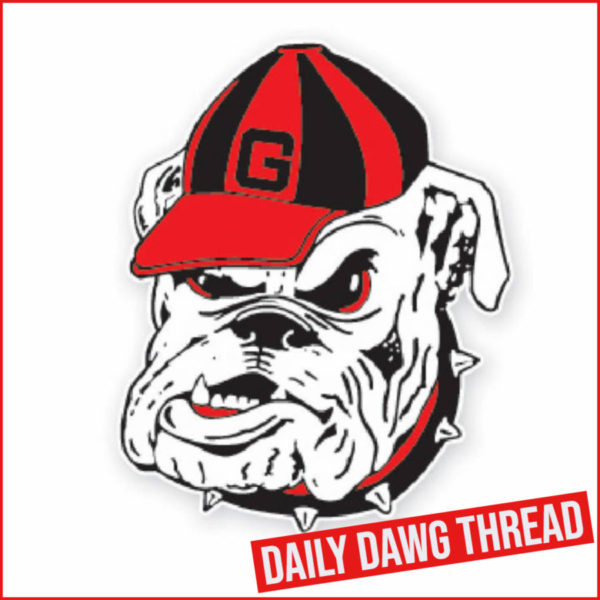 Baseball: UGA drops midweek decision to Georgia Southern,12-2
Georgia dropped a midweek decision, 12-2, to Georgia Southern on Wednesday in front of a crowd of 3,454 at Foley Field.
This matchup was the final game in a three-game series that spanned three ballparks over the month of March. Georgia (15-10, 1-5 SEC) won the first two games, 17-11 and 9-4, but Wednesday belonged to the Eagles (13-12).
"You have to turn the page quickly," Georgia's Ike Cousins Head Baseball Coach Scott Stricklin said. "We didn't play well at all, and Georgia Southern played extremely well tonight. That is what happens. They are playing pretty well. They went to Southern Miss and had a chance to win that series on the road. They are playing well right now. It is disappointing. We had a chance to sweep the series, and we had a great crowd tonight. We just didn't play well at all tonight. They certainly played well."
Georgia Southern grabbed an early two-run lead in the first. Georgia started Kolten Smith (1-1) tossed one inning as part of a staff night and got the loss. Overall, Georgia employed 11 pitchers in the contest while the Eagles used six.
Georgia added a run to the board in the bottom of the frame. Graduate Ben Anderson knocked his 17th career triple, his 10th at Georgia, to lead off the Bulldogs' in the first. Graduate Connor Tate reached on a fielder's choice and advanced to third. A sacrifice fly from junior Parks Harber scored Tate.
Two additional Eagles' runs in the second extended their lead to 4-1. Freshman Leighton Finley and junior Zach DeVito followed to combine for 2.2 scoreless innings, allowing only one walk with three strikeouts.
The Eagles tacked on five runs in the sixth, building a 10-1 advantage, highlighted by a grand slam from Luke Hatcher.
A leadoff single from Tate got the Bulldogs on base in the bottom of the sixth inning. Redshirt freshman Charlie Condon extended his hitting streak to 24 games with a single as Tate advanced to third. Junior Corey Collins followed up with single to right field, extending his on base streak to 15 games to score Tate as Georgia trailed 10-2.
Two additional Georgia Southern runs gave the Eagles a 12-2 lead in the seventh. Georgia Southern's Will Robbins (1-0) got the win, throwing three innings, allowing one hit with no runs.
The Bulldogs will travel to Nashville, Tenn. for a weekend series against fourth-ranked Vanderbilt. Friday's game will start at 7 p.m. ET and will be live on SEC Network+ and the Georgia Bulldogs Sports Network.  
Box Score
---
WGolf: Jenny Bae in third after opening round of Augusta National Women's Amateur
Georgia's Jenny Bae fired a 3-under 69 in Wednesday's opening round of the Augusta National Women's Amateur at Champions Retreat Golf Club. Bae is alone in third place on the leaderboard, three strokes off the pace of Stanford's Rose Zhang.
Bae posted seven birdies during her loop, equaling the ANWA single-round record for birdies at Champions Retreat set by Yuka Yasuda in 2019.
"It feels great," Bae said. "I feel like it's a great start to the three-day tournament, and I'm just going to keep it up. Tomorrow's mindset is going to be the same as today's – just take it hole by hole. Everything else is kind of an external factor, and I just can't control it."
Future Georgia Bulldog Savannah de Bock posted a 6-over 78 in her initial round at the ANWA and is tied for 62nd overall.
Bae had as many birdies than pars on the day, mixing seven birdies with seven pars and four bogeys. She began the day on No. 10 with a bogey but rebounded with birdies at No. 12, No. 14, No. 15 and No. 17 to turn at 3-under. Her front side was a little more eventful, with birdies at No. 3, No. 5 and No. 8 along with bogeys at No. 1, No. 4 and No. 7.
"I had a lot of confidence going into this round," Bae said. "Because I played last year, I knew what to learn from it and practiced the things I knew I needed to work on."
Georgia head coach Josh Brewer is serving as Bae's caddy this week and received high marks for his performance.
" I would prefer Josh having my bag at any time compared to having a local caddy here just because he knows me and my game," Bae said. "I just feel really comfortable with him. Being able to share decisions is key. When it comes to yardage work, I just kind of give it to him. I just follow whatever he tells me to do."
The super senior from Suwanee, Ga., said she did not feel a "home course" advantage but did take note that she was playing in her home state less than two hours from the University of Georgia campus.
"This is as big of a tournament as any one out there," Bae said. "I do feel a good bit of pride playing here, being raised in Georgia and playing for UGA."
While Bae is wrapping up her collegiate career, she is paired with future Bulldog de Bock, the 2022 European Ladies' Amateur Champion, for the the first and second rounds this week.
"We've talked quite a bit," Bae said. "She's super positive, and we really need that with our team. I know that she'll be a great addition."
Bae and de Bock will tee off from No. 1 at 9:55 on Thursday morning. Live scoring will be available via anwagolf.com.
The field will be cut to 30 golfers following the tournament's second round at Champions Retreat on Thursday. The entire field will play at practice round at Augusta National on Friday before Saturday's final round.
The ANWA's second round will be broadcast live on Golf Channel from 1:30-3:30 p.m. ET on Thursday. NBC Sports will produce and broadcast three hours of live final-round coverage at Augusta National from Noon-3 p.m. ET on Saturday. Additionally, Golf Channel's "Live From the Masters" will commence on Friday at Augusta National to provide coverage of the Augusta National Women's Amateur; the Drive, Chip and Putt National Finals; and the Masters Tournament.
---
Kyle Garland named Track & Field News' Collegiate Indoor Male Athlete of the Year
Bulldog senior Kyle Garland has been named the Track & Field News' Collegiate Indoor Male Athlete of the Year following his record-breaking 2023 campaign.
Garland, a native of Philadelphia, Pa., was recently named the U.S. Track & Field and Cross Country Coaches Association (USTFCCCA) National Men's Athlete of the Year after his historic final collegiate indoor season. He destroyed the collegiate record – and fell just six points shy of the world record – in the heptathlon to win the combined event at the NCAA Championships. He finished with 6,639 points, which was 140 points more than Ashton Eaton scored to win the 2010 NCAA title for the previous collegiate record.
During the regular season, Garland showed flashes of brilliance in the heptathlon when he moved up to No. 2 in collegiate history with his 6,415 score at the Texas Tech Open & Multis. Competing in the open events at the Southeastern Conference Indoor Championships, Garland posted personal records of 7.77 in the 60-meter hurdles and 7.95 meters/26 feet, 1 inch in the long jump to take sixth in both.
Up Next: The Bulldogs return to work at the Texas Relays in Austin on March 30-April 1. Georgia will also compete at the University of Texas for the NCAA Outdoor Championships at the end of the season.
---
Four Bulldogs Honored At 2023 Peach Of An Athlete Awards Banquet
University of Georgia graduates Kearis Jackson (football), Cecily Stoute (women's soccer) and senior Caterina Don(women's golf), along with former Bulldog and NFL standout Mohamed Massaquoi were honored at the 39th Annual Peach of an Athlete Role Model Banquet Tuesday at Truist Park.
Jackson, Stoute, and Don were part of 10 amateur collegiate student-athletes named honorees by the Atlanta Area Council and Boy Scouts of America. Each year, the Atlanta Area Council and Boy Scouts of America honor student-athletes from the state of Georgia or a college or university in Georgia who have distinguished themselves by their character, scholastic achievement, academic excellence, and community service – characteristics taught every day in the Scouting program. The Scouting organization takes great pride in recognizing those who serve as good "Role Models for Youth."
Jackson, a native of Fort Valley, Ga., saw action in 55 career games as a wide receiver and return specialist and was a part of back-to-back national championships. He received his undergraduate degree in Housing Management and Policy in 2021. He made an impact off the field, including being named to the 2022 Allstate AFCA Good Works Team. This elite group is limited to just 11 players nationally from the NCAA Football Bowl Subdivision who demonstrate exceptional leadership on and off the field. This past season, he tallied 21 catches for 320 yards, led the team in kick returns with 18 for 381 yards, and returned punts.
Stoute, a native of Atlanta, Ga., was a United Soccer Coaches All-Southeast Region Third-team selection in 2022 and a two-time second-team All-SEC honoree in her career. She was a regular on the SEC Academic Honor Roll, earned Presidential Scholar distinction in 2021, and was named a 2022 Arthur Ashe Sports Scholar. This past season, she helped Georgia to the NCAA Tournament and set career bests for minutes, shots, and shots on goal in a season. She graduated Cum Laude with a degree in Journalism in May of 2022. She is pursuing a master's degree in journalism at UGA.
Don, a native of Pinerolo, Italy, earned the 2022 Joel Eaves Scholar-Athlete Award as the female student-athlete with the highest Grade Point Average entering her final campaign. A mathematics major, she has been named a WGCA All-American Scholar and featured annually on the SEC Academic Honor Roll and as a UGA Presidential Scholar. In 2022, she helped Georgia advance to the quarterfinals of match play at the NCAA Championships. In her career, Don has made the SEC All-Freshmen team and the All-SEC team and has been named a second-team Golf Week All-American.
Also, on Tuesday, three additional awards were presented: The Hank Aaron Role Model Award, The Bobby Jones Award, and The Professional Award. These awards go to community leaders that hold the same values as Scouting and benefit the programs of the Atlanta Area Council and Boy Scouts of America. Massaquoi was the 2023 recipient of the Professional Award. This award goes to a well-known, successful professional athlete who exemplifies qualities of responsible citizenship and outstanding character. Past recipients of this award include Champ Bailey, Dominique Wilkins, Brian Jordan, Warrick Dunn, Calvin Johnson, Jr., Jeff Van Note and Dikembe Mutombo.
A first-team All-Southeastern Conference wide receiver and Academic All-SEC selection, Massaquoi was a four-year letterman, including being named one of the permanent team captains in 2008. He was a second-round draft pick of the Cleveland Browns in 2009 and spent five years playing professional football. Along with a degree in psychology from UGA, he completed the Program for Leadership Development, Executive MBA from the Harvard Business School as well as a master's in Industrial and Organizational Psychology from UGA. His football playing career ended when his left hand had to be amputated after an all-terrain vehicle accident. Currently, he works as a managing director for VESSOL, a consulting firm in Atlanta.
---
Jump To Comments