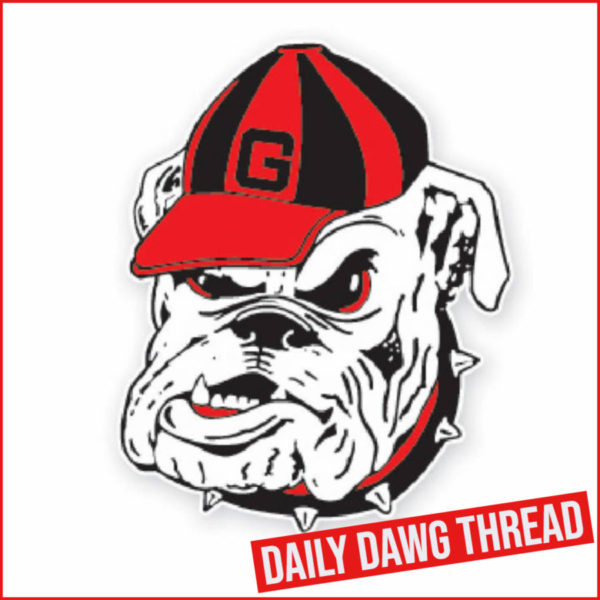 ---
BASEBALL: Georgia Faces Kennesaw State in Athens Tonight
The Georgia Bulldogs play host to Kennesaw State Tuesday at Foley Field. First pitch will be at 6:02 p.m., and the game will be available on SECN+ and the Georgia Bulldog Sports Network.
With three weeks left in the regular season, No. 16 Georgia (30-14) is 12-9 in SEC play, and that puts the Bulldogs second in the Eastern Division and tied for the third-best overall mark. Before resuming SEC action here Friday against No. 14 Vanderbilt, the Bulldogs welcome the Owls to Athens. Georgia beat Kennesaw State 17-15 in Kennesaw on Apr. 12. Georgia leads the KSU series 19-11.
Georgia is a consensus top 25 team again this week and ranked as high as No. 16 (USA TODAY Sports Top 25 Coaches) in the major polls, plus has the nation's No. 4 RPI according to the NCAA. The Bulldogs are batting .289 with 52 home runs, a 5.34 ERA, and a .977 fielding percentage. The Owls are hitting .289 with 37 home runs, a 5.57 ERA, and a .964 fielding percentage.
Watch a fullscreen slideshow
HERE.
Sophomore LHP Jaden Woods (1-1, 5.84 ERA, 3 SV) will make his first start of the season as part of a staff night against KSU. In his career, Woods is 5-2 with a 5.10 ERA and four saves in 35 career appearances including four starts. Woods notched a save in the earlier meeting against the Owls (3IP, 2H, 3R, 2ER, 1BB, 5K). KSU will start junior RHP Jared Rine (3-0, 3.81 ERA, 6 SV). He is the Owls' closer and did not pitch this past weekend in a series loss at North Florida.
Bulldog graduate 1B/RF Chaney Rogers (.295-3-26) is swinging the hottest bat. In four games last week, he hit .467 (7-for-15) with a home run and six RBI. Senior 2B Cory Acton (.269-3-23) enjoyed a fine series at LSU too, batting .545 (6-for-11) with a pair of home runs and three RBI. Bulldog graduate LF Connor Tate (.337-8-40) leads the team in batting this season and has been even better in SEC action at .355-5-16. He has a team-best 19 multi-hit games this year. Against LSU, he had four hits and three were home runs plus five RBI. Meanwhile, sophomore 3B/1B Parks Harber (.296-9-42) has made his hits count, tallying 45 hits to go with 42 RBI this season. In Saturday's 12-7 road win over No. 20 LSU, he hit into a double play in his first at-bat and then went 4-for-4 with a pair of home runs.
Senior RHP Jack Gowen (1-0, 1.38 ERA, 9 SV) ranks second in the SEC with nine saves including seven of those in league play. His latest save came at LSU, and it marked the third time he has gone three innings. Gowen is 9-for-9 in save chances this year while the Bulldogs are 13-for-14 in save opportunities overall. His nine saves rank tied for 10th in school history and the most since two-way star Aaron Schunk had 12 in 2019.
Tuesday's Probable Pitching Matchup: UGA vs. KSU
G45: *Jaden Woods (1-1, 5.84 ERA, LHP, So.) vs. Jared Rine (3-0, 3.81 ERA, RHP, Jr.)
Georgia Baseball Radio/TV Streaming Links
Georgia Bulldog Sports Network (Announcers: David Johnston & Jeff Dantzler)
Free audio streaming of all Georgia Bulldogs games can be heard using the Gameday LIVE app.
Optimized for iOS7+ and Android 4.0+, Georgiadogs.com Gameday LIVE is now available for both smartphone and tablet in App Store and Google Play marketplaces. Georgiadogs.com Gameday LIVE is the official mobile application of Georgia athletics. Get the app here: georgiadogs.com/wireless/.
Tuesday Pregame Radio Show at 5:40 pm ET: https://georgiadogs.com/watch/?Live=4175&type=Archive
SECN+ Link: https://www.espn.com/watch/player?id=64422bf4-0c53-415e-aedb-1872d42312e8
---
TENNIS: UGA Hosting Men's and Women's Regionals This Weekend
The University of Georgia men's and women's tennis teams will host NCAA tournament first and second-round matches this weekend at the Dan Magill Tennis Complex. The announcement came Monday evening during the 2022 NCAA Selection Show.
Georgia's men welcome Alabama State, Florida State and Georgia State. The action starts at 11 a.m. Friday, with the Florida State versus Georgia State matchup. Georgia will play Alabama State at 2 p.m. Friday.
Women's action begins Saturday when Northwestern faces Wake Forest at 10 a.m. before Georgia goes against Charleston Southern at 1 p.m.
The men's second-round contest is at 4 p.m. Saturday, while the women's second-round match will take place Sunday at 1 p.m.
The Georgia women receive a bid to the NCAA Tournament for the 35th-straight year with an all-time tournament record of 87-32. The 2022 season marks the 11th consecutive year the Bulldog women have earned a host position for the first and second rounds of the tournament. The Georgia women have two NCAA titles (1994 and 2000), while a Bulldog has won the NCAA singles championship three times (1984 Lisa Spain, 1994 Angela Lettiere, and 2010 Chelsey Gullickson).
"It's an exciting time of year for all of us," head coach Jeff Wallace said. "Obviously getting to be here in the NCAA Tournament and getting to host at the Dan Magill Tennis Complex. We are fired up that our first two rounds will be here in Athens and are looking forward to hosting the event."
The Bulldog men are making their 38th-straight and 43rd overall NCAA appearance. Georgia's men have won six NCAA National Championships (1985, 1987, 1999, 2001, 2007 and 2008), while a Bulldog has won the NCAA Singles Championship four times (Mikael Pernfors in 1984 and 1985; Matias Boeker in 2001 and 2002). The Bulldogs have claimed the doubles title on three occasions – Ola Malmqvist and Allen Miller in 1983, Boeker and Travis Parrott, and John Isner and Antonio Ruiz in 2005.
"This is a great tribute to these guys' resiliency and toughness this year," head coach Manuel Diaz said. "We've had some really challenging matches and situations, but at the same time, we've had tremendous leadership from our graduate seniors and our upperclassmen. I am sure our entire team is excited about the challenge and welcome the opportunity to play in front of our home crowd once again."
Ticket Information
Tickets for this weekend's matches go on sale online at Georgia Bulldogs | Online Ticket Office | Event Groups (evenue.net) beginning Tuesday at 9 a.m. and running through Thursday at 5 p.m. Fans can also purchase tickets at the Dan Magill Tennis Complex beginning one hour prior to the start of the first match each day. Will call opens at 10 a.m. Friday, 9 a.m. Saturday and noon on Sunday. Tickets are $5 for adults and $3 for youth and seniors. The ticket is good for the entire day.
Schedule
Friday, May 6 (Men's matches only)
11 a.m. — Florida State vs. Georgia State
2 p.m. — Georgia vs. Alabama State
Saturday, May 7 (Men and women)
10 a.m. — Northwestern vs. Wake Forest (Women first round)
1 p.m. — Georgia vs. Charleston Southern (Women first round)
4 p.m. — Men's Second Round Match
Sunday, May 8
1 p.m. — Women's Second Round Match
---
WBB: AAC Player of the Year Transfers to UGA
Diamond Battles, the 2022 American Athletic Conference Player of the Year, Defensive Player of the Year, Tournament MVP, and unanimous first-team All-Conference selection, has signed with the Georgia Lady Bulldog basketball team, head coach Katie Abrahamson-Henderson announced Monday.
The guard from Winer Haven, Florida, will transfer from UCF, where she became one of the best guards in the country as a WBCA All-America honorable mention selection.
Battles will be a fifth-year senior during the 2022-23 season for the Lady Bulldogs.
"Diamond Battles is one of the nation's most elite players, and I look forward to seeing the impact she will have on this program." Coach 'ABE' said. "Diamond has a 'Dawg' mentality on the court — she is a relentless defender who can score and distribute the basketball as a next-level point guard. She is also a leader and someone teammates love to play with. I can't wait to get her to Athens."
Battles was UCF's leading scorer this past season with 13.9 points per game to go along with 3.4 assists and 2.1 steals per contest. She guided the Knights to a historic season that included conference regular season and tournament titles, the team's highest NCAA Tournament seeding, and a program-best 26-4 overall record.
She was UCF's first Conference Player of the Year since 1999, the team's first Defensive Player of the Year since 2005 and the first tournament MVP since 2011.
The 5-foot-8 guard played a major role in helping the Knights establish the top-scoring defense in the country. UCF held opponents to 50 points or fewer 18 times and allowed a nation-low 47.8 ppg.
Battles scored in double figures on 23 occasions last year, while tallying six 20-plus point efforts, including a career-high 25 points against Memphis. She also ranked fifth in the league in steals, sixth in scoring, and 12th in assists and ranks among UCF's career top-10 leaders in assists (300), steals (168) and free throws made (255).
---
The Peach Bowl Challenge – Today's Official Pairings
The Peach Bowl Challenge today announced the official pairings for its 15th annual charity golf tournament. An 11-team field of current and former college football coaches will compete for a share of the $330,000 charity purse May 3 at Reynolds Lake Oconee outside Atlanta.
Pairings were determined by balancing handicaps between teams. The nation's premier collegiate coach golf event will be played in Two Man Scramble format with Stableford scoring in an 18-hole tournament. This year's event will also feature a skills challenge that includes Long Drive and Closest to the Pin competitions within the round.
Proceeds from the event benefit charitable foundations selected by the coaches. The first-place duo will split $60,000 between the two winning coaches' charities, while the remainder of the purse will be divided based on the finish of the other teams.
Since its creation in 2007, the event has contributed a total of $8.7 million in scholarship and charity, helping make the Peach Bowl college football's most charitable bowl organization.

Official pairings for this year's Peach Bowl Challenge will include:
---
Jump To Comments