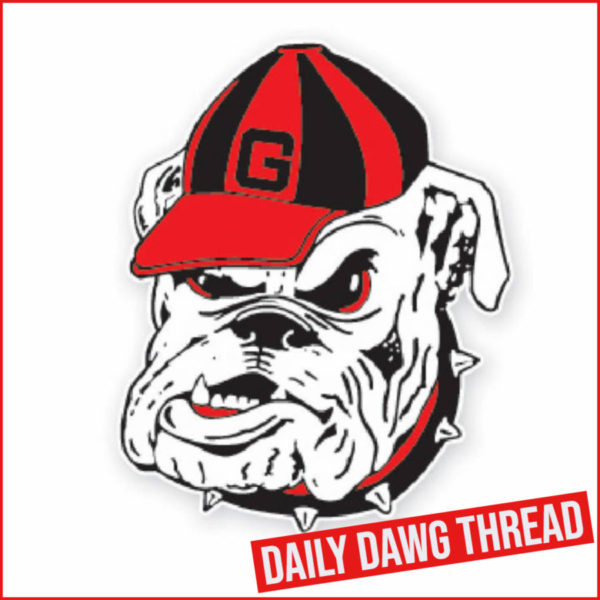 ---
TENNIS: UGA Teams Earn Bids to NCAA Singles & Doubles Championships
MEN
University of Georgia men's tennis program had three Bulldogs, Philip Henning, Tristan McCormick and Hamish Stewart, receive bids to the 2022 NCAA Singles Championships. One doubles pair, Trent Bryde and Henning, earned a bid to the 2022 NCAA Doubles Championships announced by the NCAA on Tuesday evening.
Each of the three Bulldogs garnered spots in the singles championship, with Stewart seeded 9-16. The Glasgow, Scotland native is Georgia's highest-ranked singles player, currently ranked No.13 nationally.
Henning, a native of Bloemfontein, South Africa lands within the at-large selection seeding and the Berwyn, Pennsylvania native, McCormick is the No.5 seeded alternate.
Bryde and Henning will represent Georgia in doubles as the No.5 seeded alternate doubles duo. The senior tandem is Georgia's highest-ranked doubles pair with a No.33-national ranking.
The singles and doubles competition will be conducted May 23-28 at the Khan Outdoor Tennis Complex in Champaign, Illinois, after the conclusion of the team championship, which runs from May 19-22. The University of Illinois at Urbana-Champaign will serve as host.
This week, Georgia opens the NCAA tournament by hosting the first and second rounds in Athens. The action begins Friday, May 6 at 11 a.m. ET with Florida State facing Georgia State. At 2 p.m. ET The Bulldogs will compete against Alabama State. The winners of both matches will play on Saturday, May 7 at 4 p.m.
Women
The University of Georgia women's tennis team will be represented by three student-athletes as Morgan Coppoc, Ania Hertel and Mell Reasco earned bids to the 2022 NCAA Singles and Doubles Championships, announced Tuesday evening.
For the singles tournament, Reasco is the lone Bulldog. Reasco, a native of Quito, Ecuador earned the honorific "All-American" title, that is given to student-athletes that earn a top 16 seed in the NCAA singles championship.
The freshman has a team-best 25-8 record in singles, including 10-6 versus ranked opponents. She has earned six top-50 wins at the No. 1 & 2 spot. She is currently ranked No. 17 by the ITA and was recently named to the SEC All-Tournament Team, First-Team All-SEC, and SEC All-Freshman. She recently represented her home country of Ecuador in the 2022 Billie Jean King Cup. In the fall, Reasco won the 2021 ITA Southeast Regional and earned a berth in the 2021 ITA National Fall Championship, where she reached the quarterfinals.
In doubles action, Coppoc and Hertel will represent Georgia. The duo are 11-10 on the season, including 10-8 at top spot with four ranked wins. They currently rank No. 16 in the ITA polls
NCAA First & Second Rounds Ticket Information:
Tickets for this weekend's matches go on sale online at Georgia Bulldogs | Online Ticket Office | Event Groups (evenue.net) beginning Tuesday at 9 a.m. and running through Thursday at 5 p.m. Fans can also purchase tickets at the Dan Magill Tennis Complex beginning one hour prior to the start of the first match each day. Will call opens at 10 a.m. Friday, 9 a.m. Saturday and noon on Sunday. Tickets are $5 for adults and $3 for youth and seniors. The ticket is good for the entire day.
NCAA First & Second Rounds Complete Schedule:
Athens, Georgia Regional (Men's & Women's)
Friday, May 6 (Men's matches only)
11 a.m. — Florida State vs. Georgia State
2 p.m. — Georgia vs. Alabama State
Saturday, May 7 (Men and women)
10 a.m. — Northwestern vs. Wake Forest (Women's first round)
1 p.m. — Georgia vs. Charleston Southern (Women's first round)
4 p.m. — Men's Second Round Match
Sunday, May 8
1 p.m. — Women's Second Round Match
---
T&F: High Jumpers Earn SEC Weekly Honors
Georgia senior Darius Carbin was voted the Southeastern Conference Men's Field Athlete of the Week while freshman Elena Kulichenko was named the SEC Women's Freshman of the Week following their high jump performances at the Torrin Lawrence Memorial over the weekend, according to a league announcement Tuesday.
This marks Carbin's first SEC weekly accolade after starting UGA in the fall of 2016. This is the second outdoor weekly honor for Kulichenko. She earned an SEC indoor weekly honor earlier this year and was named the league Women's Indoor Freshman Field Athlete of the Year before earning First Team All-America honors in her featured event.
Carbin, a native of San Jose, Calif., established the first fresh personal best in the high jump for himself since the 2018 regular season as he tied the school record with a mark of 2.30 meters/7 feet, 6 ½ inches to win. Carbin's performance set a facility record, matched a 37-year-old school record and tied the No. 1 on both the 2022 NCAA and world lists.
Kulichenko, a native of Odintsovo, Russia, started her series with three first attempt clearances before making the bar at 1.87m/6-1.50 to win the high jump. This put her at No. 5 nationally (top freshman) and No. 7 in the school record books for her first collegiate outdoor victory.
Up Next: The Bulldogs will train through the weekend before the SEC Outdoor Championships arrive in Oxford, Miss., on May 12-14.
---
WBB: Ebone Henry Harris Named Director of Player Development
Ebone Henry Harris — one of the greatest players in University of Albany women's basketball history who was most recently on Katie Abrahamson-Henderson's staff at UCF— will serve as the Georgia Lady Bulldogs' Director of Player Development.
Coach 'ABE' made the announcement Tuesday afternoon, adding her fourth staff member since being named head coach on March 26.
"I am thrilled to have Ebone in Athens," Abrahamson-Henderson said. "She has been an instrumental part of our program over the last six years, and I know she will have the same impact here at Georgia. She is detail-oriented, meticulous and, as someone who has played the game at a high level, a tremendous example for our student-athletes.
"As a player, Ebone became Albany's all-time leading scorer and was also named conference Defensive Player of the Year on three occasions. Everything she did as a player was done at an elite level, and she continues to do that in her professional career."
Over the past six seasons at UCF, Henry-Harris has served as the assistant recruiting coordinator/video director, with a hand in nearly every facet of the program.
She helped lead UCF to its first NCAA tournament bid, first NCAA tourney win and highest-ever seeding. The Knights also captured the 2022 American Athletic Conference regular season and tournament crowns.
As a player, Henry-Harris finished her career as UAlbany's all-time leading scorer with 1,642 career points. She was the first player ever to be named a three-time America East Defensive Player of the Year and was a 2013 College Sports Mid-Major All-American.
For her efforts on the court, UAlbany also retired her No. 5 jersey.
From 2013-16, she played professionally overseas for teams in Iceland, Puerto Rico, Montenegro and Bolivia, before joining Coach 'ABE's staff at UCF.
Henry-Harris is a native of San Diego, Calif., and graduated from Albany in 2013 with a bachelor's degree in communication and rhetoric.
---
Jump To Comments