Jump To Top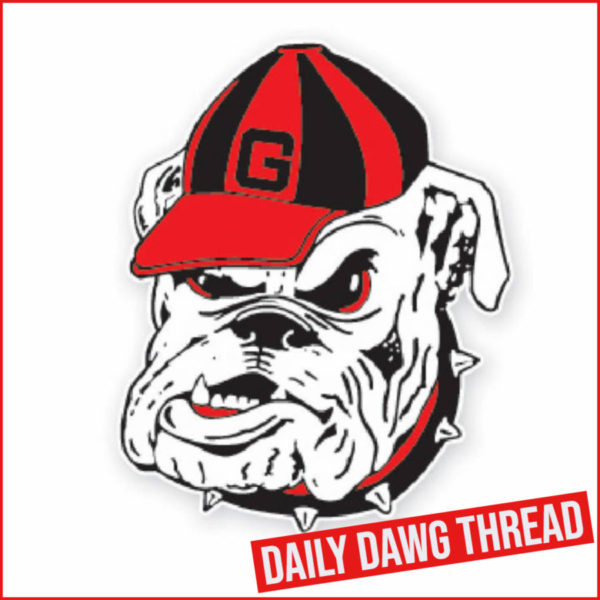 WTennis: Coach Jeff Wallace announces he will retire at the end of this season
Jeff Wallace, who has been with the University of Georgia as a student-athlete and coach for more than 40 years, announced Friday he would be retiring at the end of this season.
"Jeff Wallace is Georgia women's tennis," said J. Reid Parker Director of Athletics Josh Brooks. "He played for and learned from the legendary Dan Magill and immediately seized the opportunity to lead the program with integrity and commitment to the student-athletes. The program's rise to national prominence under Jeff's leadership includes more than 800 victories, six national championships and countless successful graduates of the University of Georgia. While Jeff will be missed, he will forever be a part of the Bulldog family."
Wallace has led the Bulldogs for 38 seasons and captured six national championships (two NCAA outdoor, four ITA Team National Indoor) and 20 Southeastern Conference titles (11 regular season, nine tournament). He is one of a select few Division I collegiate coaches across all sports whose teams have played for a national championship in five different decades. Specifically, his teams have advanced to 14 national championship matches. Under his leadership, the Bulldogs have made 36 consecutive NCAA Tournament appearances including 12 Final Fours.
His student-athlete have earned nine national individual titles, five in singles and four in doubles. He has coached two Honda Award winners, two National Players of the Year and three National Seniors of the Year. Forty-one of his student-athletes earned All-America honors 118 times. Success off the courts includes 55 Bulldogs being selected to the SEC Honor Roll 121 times, 33 ITA Scholar-Athletes and five named CoSIDA Academic All-Americans. Many of Wallace's squads have been named ITA All-Academic Teams as well.
With an overall record of 814-198, his .804 winning percentage leads all active women's coaches. His 814 career victories ranks second in all of women's tennis. Wallace, a 14-time Coach of the Year selection, is one of only two coaches in women's tennis history with at least 800 wins. Also, he is the only collegiate women's tennis coach to be named National Coach of the Year four times.
The Bulldogs have finished with a top five national ranking 17 times and ended the year in the top 10 a total of 31 times. Currently, the 2023 team is ranked No. 3. Georgia enters the 2023 NCAA Championships as the No. 4 overall seed with a 22-4 record. The Bulldogs will play host to first/second round action starting Friday at the Magill Tennis Complex. Georgia will face Florida A&Min the first round at 1 p.m.
A native of Portland, Ore., Wallace played for Magill at the University of Georgia and won an SEC singles title in 1985. The next year he began his coaching career at UGA. He took a team that had a losing record and turned them into a squad that posted a 20-9 mark and a spot in the final national top 25 rankings. One year later, he guided Georgia to the NCAA national championship match. Only once during his time as coach of the Bulldogs has the team missed the NCAA Tournament, and that was his first year in 1986.
Wallace is married to the former Sabina Marie Horne, and they have two children, Brittany and Jarryd, and four grandchildren. Brittany, and her husband Chris, have two children, Collins and Hazel. Jarryd, and his wife Lea, have two children, Levi and Colton.
Georgia Athletics will celebrate Wallace's amazing career at a date to be determined in the future.
Statement from Georgia Women's Tennis Coach Jeff Wallace
"First, I want to thank my wife Sabina who has been with me on this journey for the past 38 years. As a former student-athlete at Georgia, she understands the commitment needed to achieve success, and she has been very helpful along the way in everything we've accomplished with the Georgia tennis program. Also, thank you to my
two children, Brittany and Jarryd. They grew up around the courts and all the student-athletes, and they have always provided support for the program in numerous ways.
I am honored to be working for my alma mater, the University of Georgia, for the past 38 years. Four decades ago, Dan Magill, Vince Dooley and Liz Murphey took a chance on me. I was a rookie coach in 1985, and they believed in me and gave me a wonderful opportunity. I appreciate that even more now as I reflect on their decision to entrust me with the program. I am thankful for our president Jere Morehead and his leadership in making the University of Georgia a special place for student learning and success. Also, I am grateful for current athletic director Josh Brooks and everything he continues to do for our student-athletes.
I appreciate all the assistant coaches over the years that have helped make what the Georgia tennis program is today. Nothing is accomplished by one person, and the assistant coaches are a huge part of our sustained success at UGA. Bulldog alum Drake Bernstein brings the passion, energy, and skills to work every day and that has helped maintain the level of the program during the past 11 years.
I would like to thank all the student-athletes for their championship drive on and off the courts. Throughout my time, they have displayed the ability to achieve in the classroom as well as on the courts and be truly elite. I think back to all the student-athletes that I've been fortunate to work with starting with my first recruit, Stacey Schefflin, up to now my oldest player on this year's team, fifth-year graduate Meg Kowalski. The student-athletes learn to embrace the team concept of collegiate tennis and what it means to be a Damn Good Dawg.
Also, a special thanks to the hard-working members of our support staff who make it their mission to make the University of Georgia a premier destination for education, athletics, personal and professional development. People like Glada Horvat who know how to help and simply get things done. There are numerous head coaches who have provided support along the way too including fellow Bulldog and the outstanding leader of the men's tennis program, Manuel Diaz.
Finally, I want to say thank you to the Bulldog Nation for their support. Their loyalty continues long past the days of when our student-athletes have finished competing. I'm looking forward to the next chapter of my life and that will include spending time with my wife Sabina, my children and grandchildren. There will be travel, golf and continued support of Georgia Athletics. I look forward to being a fan and cheering on everyone at the University of Georgia."
---
WTennis: UGA begins NCAA Tournament play vs. FAMU today at 1
Date: Today
Time: 1 p.m.
Location: Athens, Georgia
Site: Dan Magill Tennis Center
Tournament Central Page: https://link.edgepilot.com/s/7a1c9fe2/dxUuFOEfcEe-GlG8svLUUA?u=https://gado.gs/aik
UGA Season Stats: https://link.edgepilot.com/s/8c5a933d/LZhHablTIEOyg51SX-Ej3Q?u=https://gado.gs/9yj
2023 ITA National Team Indoors Runner-Up
After defeating sixth-ranked Stanford, 15th-ranked Oklahoma and 14th-ranked Iowa State, the Bulldogs made the program's ninth ITA Indoors finals appearance – a rematch with No. 2 North Carolina. Despite a spectacular run, Georgia fell to the Tar Heels 4-0.
Built to Last
Under the direction of Coach Wallace, Georgia has finished first or second in the SEC 29 times.
NCAA History
The Georgia women — which won the 2023 SEC tournament title — receive a bid to the NCAA Tournament for the 36th-straight year with an all-time tournament record of 89-33. The 2023 season marks the 12th consecutive year the Bulldogs have earned a host position for the first and second rounds of the tournament. The Georgia women have two NCAA titles (1994 and 2000), while a Bulldog has won the NCAA singles championship three times (1984 Lisa Spain, 1994 Angela Lettiere, and 2010 Chelsey Gullickson).
Five Bulldogs Earn All-SEC Honors
Lea Ma, a senior from Dix Hills, New York, and Dasha Vidmanova, a sophomore from Prague, Czech Republic, were named First-Team All-SEC. Meanwhile, Meg Kowalski, a graduate from Chicago, Illinois, and Mell Reasco, a sophomore from Quito, Ecuador, were named Second-Team All-SEC. Anastasiia Lopata, a freshman from Kiev, Ukraine, made the SEC All-Freshman team.
Two Bulldogs Tabbed All-America
No. 3 Lea Ma and No. 4 Dasha Vidmanova were tabbed All-America after earning top-16 seed for the NCAA Singles Championship.
Five Bulldogs Earn Bids to NCAA Singles and Doubles Championship
Senior Lea Ma and sophomores Mell Reasco and Dasha Vidmanova will represent the Bulldogs in singles action, while sophomore Guillermina Grant and Mai Nirundorn will represent Georgia in doubles.
Ticket Information
Tickets for this weekend's matches go on sale online at Georgia Bulldogs | Online Ticket Office | Event Groups (evenue.net) beginning Tuesday at 9 a.m. Fans can also purchase tickets at the Dan Magill Tennis Complex beginning one hour prior to the start of the first match each day (based on availability). Will call opens at 9 a.m. Friday, 9 a.m. Saturday and noon on Sunday. Tickets are $5 for adults and $3 for youth and seniors. The ticket is good for the entire day.
Schedule
Friday, May 5 (women's matches only)
10 a.m. — Florida State vs. Illinois
1 p.m. — Georgia vs. Florida A&M
Saturday, May 6 (Men and women)
10 a.m. — NC State vs. Oklahoma (men's first round)
1 p.m. — Georgia vs. FGCU (men's first round)
4 p.m. — Women's Second Round Match
Sunday, May 7
1 p.m. — Men's Second Round Match
---
Softball: No. 11/10 Georgia (38-10, 15-5) at No. 15/16 LSU (38-13, 11-10) will close the regular season this weekend
Dates: Friday, May 5-Sunday, May 7, 2023
First Pitch: 7 p.m., ET // 4 p.m., ET // 2 p.m., ET
Location: Baton Rouge, La.
Stadium: Tiger Park
Streaming: SEC Network+ (Friday, Sunday)
Play-by-Play: Lyn Rollins
Analysis: Yvette Girouard
TV: SEC Network (Saturday)
Play-by-play: Alex Perlman
Analysis: Aleshia Ocasio
Live Stats: GeorgiaDogs.com
The 11th-ranked Georgia softball team will close the 2023 regular season with a three-game series at No. 15 LSU. The final series of the season begins Friday at 7 p.m. ET from Tiger Park in Baton Rouge, Louisiana.
Saturday's 4 p.m. ET game will air live on SEC Network. The season finale is set for 2 p.m. ET Sunday.
Friday and Sunday's games will stream live on SEC Network+. Lyn Rollins (play-by-play) and Yvette Girouard (analysis) will be on the call.
Saturday's game will air live on SEC Network. Alex Perlman (play-by-play) and Aleshia Ocasio (analysis) will be on the call.
Series History
» Georgia trails the all-time series 26-43
» Georgia is 8-20 all-time in Baton Rouge
» The Bulldogs last visited Baton Rouge in 2017; LSU swept the series
» LSU has won the last five series against the Bulldogs (2014 A, 2016 H, 2017 A, 2019 H, 2022 H)
» Georgia last won a series on the road in 2012
» The Bulldogs' game two win last season in Athens snapped an eight-game losing streak to the Tigers; LSU won the rubber match the next day in eight innings
Recapping Action
Georgia slugged five home runs en route to a 13-1 win against Mercer last Wednesday. The Dogs' 13 runs came on 14 hits. Home runs came from Dallis Goodnight, Sara Mosley, Jayda Kearney, Sydney Kuma, and Sydney Chambley. Mosley finished the game 3-for-3 with three RBI and three runs scored. Kuma and Chambley also drove in three runs apiece. In all, six of the starting nine drove in at least a run, while eight different Bulldogs picked up a hit. Shelby Walters worked a perfect two innings in her start, getting a no-decision. Madison Kerpics earned the win in relief, pitching the third inning, and striking out two.
A Look at What's Ahead
Postseason begins in Fayetteville, Arkansas, at the SEC Softball Tournament. The tournament begins Tuesday, May 9, and concludes Saturday, May 13. Georgia will look to hold on to a bye to the quarterfinals on Thursday. The top four seeds in the tournament earn a bye. Georgia's all-time SEC Tournament record is 22-25. The Bulldogs' lone SEC tournament title was in 2014.
Georgia's Season At A Glance
– 38-10 overall record // 15-5 SEC record (2nd place)
– Picked to finish sixth in the preseason SEC poll
– 10 top-25 RPI wins // 19-9 vs. 1-50 RPI teams
– 26 home victories // 12-4 away from Athens
– Top 10 nationally in three offensive averages
– Leads SEC in five offensive categories
– Improved ERA from 4.05 in 2022 to 2.16 (-1.89)
– SEC ERA improved from 5.69 to 2.59 (-3.1)
Georgia in the Polls
Georgia's rankings after Week 12:
– USA Today/NFCA: 11
– ESPN/USA Softball: 10
– D1Softball: 6
– Softball America: 5
– RPI: 15
Saving the Day
Currently, with six saves on the season, Shelby Walters is one save shy of tying the single-season saves record at Georgia. The record is seven, set by Kasi Carroll in 2005. Carroll (2004-07) also holds the career record of 10. In one season, Walters' is already top five at Georgia. Madison Kerpics' seven career saves rank fourth.
The Dogs Can Swing It
Georgia is currently slugging its way to the top of the SEC, leading the league with a .596 team slugging percentage (ranks third nationally). Additionally, UGA leads the Conference with 78 home runs, 71 doubles, and 15 triples. Georgia (748) has over 60 more total bases than the second-place team in the league (Florida, 686).
Now Appearing on Home Run Top 10's
Jayda Kearney and Sara Mosley each homered in the series finale at Florida on April 16. After that game, they each appeared on top 10 home runs lists at Georgia: Kearney in single-season home runs (18) and Mosley on career home runs (43). Sydney Kuma currently has 41 home runs and Kearney has 39 in her career right behind Mosley.
---
Baseball: Tennessee series begins tonight at Foley Field
Georgia returns to Southeastern Conference play Friday against No. 18 Tennessee with first pitch at Foley Field slated for 6:02 p.m. ET Saturday's game will be at 2 p.m. and Sunday's at 1 p.m. The entire series will be available on SEC Network+ and the Georgia Bulldog Sports Network.
The Bulldogs (25-20, 8-13 SEC) face a red-hot Volunteer squad (31-14, 11-10 SEC) that has won eight straight including back-to-back SEC sweeps of Vanderbilt and Miss. State. UT is No. 16 in the NCAA RPI while the Bulldogs are No. 23. The Vols have been tough at home (29-4), however they are just 1-9 in true road games (1-8 in SEC) and 2-10 overall away from home. UT's SEC road trips took them to frigid Missouri where they were swept, dropped two of three at No. 1 LSU and then was swept by No. 4 Arkansas.
In SEC play, the Bulldogs are 5-4 at home starting when No. 14 USC swept Georgia in March. Then, the Bulldogs posted a series win over No. 10 Kentucky on Easter and most recently a sweep of No. 4 Arkansas in late April. After the USC sweep, Georgia played three of its next four series on the road including at No. 4 Vanderbilt and No. 2 Florida. Georgia started 1-9 in SEC action before making progress on "The Road to Hoover," site of the 2023 SEC Tournament. Georgia is 16-10 at Foley Field this year.
Series History: UT leads the all-time series with Georgia 126-120 in records dating to 1909. The Bulldogs last series win came in 2018 at Foley Field (2-1). The Vols have claimed the past three series, winning 2-1 in '19, '21 and '22. The last sweep by either team came by Georgia in 2015 in Knoxville.
On The Mound: Freshman RHP Kolten Smith (2-1, 4.91) and redshirt junior LHP Charlie Goldstein (3-1, 4.50) will start the first two games for Georgia while it is TBA for Sunday. The Bulldogs have a 6.27 ERA with 413 strikeouts and 225 walks. Opponents are batting .265 versus Georgia.
The Vols feature one of the top pitching staffs in the country as they sport a 3.38 ERA (2nd nationally) with a national-leading 508 strikeouts and just 119 walks. Opponents are hitting .212 against the Vols. The UT rotation will be junior RHP Andrew Lindsey (0-2, 3.11) on Friday followed by junior RHP Chase Dollander (5-4, 4.24) on Saturday and sophomore RHP Drew Beam (6-2, 3.13) on Sunday.
At The Plate: Georgia is batting .286 with 80 home runs, a .389 OB% and is 24-for-28 in stolen base attempts. Redshirt freshman 1B/OF Charlie Condon is chasing the team's triple crown, batting .404-19-57. Also, Condon ranks in the top five in the SEC in most offensive categories. Graduate Connor Tate ranks second on the club batting at .379-13-46 while junior Parks Harber checks in at .285-15-48. Condon and Tate are the only two Bulldogs to start all 45 games this year.
UT is batting .293 with 95 home runs, a .410 OB% and is 46-for-56 in stolen base attempts. The Vols leading hitter is sophomore Jared Dickey (.331-10-37) while sophomore Blake Burke is next at .323-15-38. Senior Zane Denton has a team-high 41 RBI go with a .288 average and 10 home runs.
Radio/TV/Live Stats Information
Friday at 6:02 pm ET (SECN+)
Radio: 960TheRef: https://georgiadogs.com/watch/?Live=4402&type=Archive
TV: SEC Network (Matt Stewart & Jason Jacobs): https://www.espn.com/watch/player?id=fcd06901-2ab3-4ee6-b47a-8fa3f608d8da
Live Stats: https://georgiadogs.com/sidearmstats/baseball/summary
Saturday at 2:02 p.m. ET (SECN+)
Radio: 960TheRef: https://georgiadogs.com/watch/?Live=4403&type=Archive
TV: SEC Network (Matt Stewart & Jason Jacobs): https://www.espn.com/watch/player?id=f14fcd31-028a-4c06-aefb-100765deeb32
Live Stats: https://georgiadogs.com/sidearmstats/baseball/summary
Sunday at 1:02 p.m. ET (SECN+)
Radio: 960TheRef: https://georgiadogs.com/watch/?Live=4404&type=Archive
TV: SEC Network (Matt Stewart & Jason Jacobs): https://www.espn.com/watch/player?id=64abb35e-4677-42bb-a0b5-f216e27330e9
Live Stats: https://georgiadogs.com/sidearmstats/baseball/summary
Tickets/Parking/Promotion Information
*A limited number of tickets are available in the Left Field Bleachers and in the Right Field Bleachers.
*Fans can get seats from other fans through our official secondary ticketing partner StubHub.
*Fans with tickets who are unable to come are encouraged to transfer them to other Bulldog fans, return them to UGAAA or resell them on StubHub.
*Foley Field Gates open one hour before game time.
*Free parking is available in the commuter surface lot behind the outfield.
Promotions:
Friday: (1st 300 students get a UGA 47 Branded Hat);
Saturday: Foley Fest & Annual Lettermen's Day;
Sunday: Family Fun Day
---
MBB: Blue Cain signs with UGA, giving the Bulldogs a consensus top-20 class
Blue Cain, one of the nation's premier prep shooting guards in the Class of 2023 from the IMG Academy, has signed a national letter of intent to continue his basketball career at the University of Georgia, head coach Mike White announced on Thursday.
The addition of Cain bolsters an already celebrated recruiting class for the Bulldogs. He becomes the fourth top-100 prep prospect to sign with Georgia, joining Silas Demary Jr., Dylan James and Mari Jordan and giving the Bulldogs a consensus top-20 recruiting effort. Georgia's class is now ranked No. 13 by 247sports.com, No. 14 by rivals.com, and No. 16 by On3.com. The quartet is rated as the second-best recruiting class in the SEC according to both 247 and rivals.
Cain, a 6-3, 180-pound shooting guard, is tabbed as high as the nation's No. 47 overall prospect by On3.com. He also is listed at No. 52 by ESPN.com, No. 93 by rivals.com, and No. 98 by 247Sports.com. A native of Knoxville, Tenn., Cain played for the IMG Academy in Bradenton, Fla., as a senior. The Ascenders finished 18-8 and ranked No. 9 in ESPN's SCNext Top 25 poll. Cain averaged 12.9 points, 3.6 rebounds, 2.3 assists, and 1.5 steals per game while shooting 61.1 percent from the field overall and 45.1 percent from 3-point range. He was named first-team All-NIBC (National Interscholastic Basketball Conference), a league that featured five of the top 10 teams in the final SCNext national rankings.
Cain played his first three seasons of high school basketball at Knoxville Catholic, where he helped the Fighting Irish compile a combined 74-12 record en route to winning the 2020 Division II-AA state title and finishing as runner-up in 2022. Cain was named all-state by the Tennessee Sports Writers Association as both a sophomore and a junior. In 85 career outings with the Irish, he compiled 1,213 points (14.3 ppg), 400 rebounds (4.7 rpg), 253 assists (3.0 apg), and 191 steals (2.2 spg).
Cain also enjoyed a standout performance at the National Basketball Players Association's Top-100 camp last summer. He earned all-tourney honors after averaging 10.6 points, 6.3 rebounds, 3.3 assists, and 1.4 steals per game at the event, which featured roughly 30 of the top 50 prospects in the Class of 2023.
All told, the Georgia staff has now signed seven newcomers to the Bulldogs' 2023-24 roster. That group is ranked as the No. 17 overall recruiting class nationally by 247Sports.com.
During the NCAA's early signing period last November, the Bulldogs inked two ESPN.com top-100 prep prospects – No. 83 Mari Jordan, a small forward from Norcross High School, and No. 90 Dylan James, a power forward from Winter Haven (Fla.) High School. Last Monday, Georgia added Silas Demary Jr., a guard from Raleigh, N.C., ranked as high as No. 41 nationally by On3.com.
In addition, Georgia has announced three transfers who will join the Bulldogs next season – Jalen DeLoach, an All-Atlantic 10 performer at VCU in 2022-23 who is originally from Savannah, Ga.; RJ Melendez, ESPN.com's No. 56 recruit in the Class of 2021 who played at Illinois the last two seasons; and Russel Tchewa (pronounced chee-wuh), the second-leading rebounder in the American Athletic Conference and second-leading scorer for South Florida last season.
---
WGOLF: Jenny Bae named first-team All-SEC
Bae, a fifth-year super senior from Suwanee, Ga., has enjoyed one of the strongest seasons in program history during the 2022-23 campaign. Bae's stroke average of 70.86 is on pace to break Jillian Hollis' school record of 71.04 during 2017-18. Bae has recorded 20 par-or-better scores in 29 rounds, just two shy of the Georgia record, and she is a combined 24-under on the year.
In 10 tournaments, Bae has recorded eight top-10 finishes. She won medalist honors at the Illini Invitational last fall by shooting a school-record 16-under tally at the historic Medinah Country Club. Bae was named SEC Golfer of the Week three times this season – on Oct. 13, Oct. 27, and April 5.
Bae is currently ranked No. 5 nationally by both Golfweek and Golfstat, as well as No. 22 in the World Amateur Golf Rankings (WAGR). Bae's most notable performance this season was a runner-up effort in the Augusta National Women's Amateur. She shot 9-under to finish tied for the individual lead following 54 holes before falling on the second hole of a sudden-death playoff.
Bae was also named All-SEC in 2021 as a second-team selection.
---
Jump To Discussion Thread