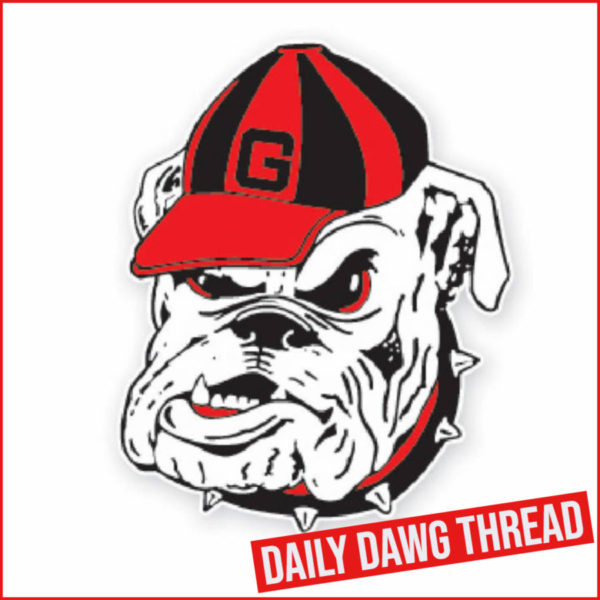 ---
MTENNIS: UGA Opens NCAA Tennis Regional Today
Buy Tickets: CLICK HERE
MATCH INFORMATION
Date: Friday, May 6
Time: 2 p.m. ET
Location: Athens, GA
Site: Dan Magill Tennis Complex
Season Stats: https://georgiadogs.com/documents/2021/10/11//2122MTE_Season_Stats.pdf?id=14054
Live Stream/Stats:https://georgiadogs.com/feature/2022mte_ncaa
Postseason Media Guide: https://georgiadogs.com/sports/2018/2/2/mens-tennis-media-guides.asp
The Matchup
The No. 11-ranked Georgia men's tennis team will host Alabama State at 2 p.m. ET Friday at the Dan Magill Tennis Complex. Alabama State boasts a 12-6 overall record, while the Bulldogs are 17-7. This is the first-ever meeting between these two programs.
A Rich History
The Bulldog men are making their 38th-straight and 43rd overall NCAA appearance. Georgia has won six NCAA National Championships (1985, 1987, 1999, 2001, 2007 and 2008), while a Bulldog has won the NCAA Singles Championship four times (Mikael Pernfors in 1984 and 1985; Matias Boeker in 2001 and 2002). The Bulldogs have claimed the doubles title on three occasions – Ola Malmqvist and Allen Miller in 1983, Boeker and Travis Parrott, and John Isner and Antonio Ruiz in 2005.
Mecca of College Tennis Hosts Once Again
The 5,000-seat, newly renovated Dan Magill Tennis Complex is known throughout the collegiate tennis world as the finest such facility of its kind. Henry Feild Stadium has hosted some of the major moments in college tennis history, including five of the six Bulldog national championships that were won there.
Overall, Athens has hosted the NCAA Tennis Championships 32 times, with the last occasion coming in 2017. The NCAA Championships will return to the Mecca of College Tennis in 2026.
Diaz the Dean of SEC Coaches
With 743 careers wins, Georgia head coach Manuel Diaz leads all SEC tennis coaches — past or present — in career victories. Diaz's teams have boasted remarkable success in the NCAA Tournament, winning four titles, while advancing to at least the semifinals an astounding 18 times and the finals on an impressive 11 occasions.
---
BASEBALL: It's Vandy at Foley This Weekend
The Georgia Bulldogs welcome Vanderbilt to Foley Field for an SEC series starting Friday. Game times are 6:30 pm ET Friday (SECN+), 2 pm ET on Saturday (SECN+) and 2 pm ET on Sunday (SECN). The entire series will be available on the Georgia Bulldog Sports Network.
The Bulldogs (31-14, 12-9 SEC), under the direction of Ike Cousins head baseball coach Scott Stricklin, are ranked as high as No. 16 this week. They are 20-5 at home. The Commodores (29-14, 10-11), who are ranked as high as No. 14, are 8-5 on the road. Georgia spent the last two SEC weekends on the road, going 3-3. The Bulldogs won a series at Alabama 2-1 while dropping one to No. 20 LSU 2-1. The Bulldogs began this week with a 10-7 victory over Kennesaw State at Foley Field. The Bulldogs are batting .290 with 53 home runs, a 5.38 ERA, and a .977 fielding percentage. The Commodores lost a series to red-hot No. 21 Texas A&M 2-1 in Nashville last weekend and then were blanked by No. 10 Louisville 1-0 this past Tuesday as seven Cardinals combined on a two-hitter. Vanderbilt is hitting .288 with 49 home runs, a 3.10 ERA, and a .982 fielding percentage.
Last year, Georgia beat No. 1 Vanderbilt two out of three in Nashville to claim the series. Georgia owns a 123-112 edge over the Commodores as it dates to 1897. Georgia captured the 2019 series over then No. 5 Vanderbilt in Athens (2-1).
Due to injuries, Georgia has used six different SEC starting rotations and six different pitchers have started a league game. The Vanderbilt series will mark the first time in league play that the Bulldog rotation will not have a starter on a limited pitch count. Junior RHP Nolan Crisp (1-1, 4.72 ERA) has solidified the rotation, filling in for ace Jonathan Cannon and No. 2 starter Liam Sullivan after they missed multiple SEC starts earlier this year. In SEC action, Crisp is 1-2 with a 4.10 ERA in eight appearances including five starts. Cannon (8-1, 2.04 ERA), a preseason All-America selection and on the Golden Spikes Midseason Award watch list, will go on Saturday. He missed two SEC starts with a muscle strain (non-throwing injury) and then returned for the UA and LSU series on pitch counts. He tossed five perfect frames in a 3-0 win over the Crimson Tide and picked up a win over No. 20 LSU, lasting five innings and surrendering four runs on eight hits. Cannon ranks second nationally in Wins (8) and WHIP (0.72). In SEC action, Cannon is 5-0 with a 1.74 ERA. Sullivan (3-2, 5.12 ERA) will take his turn on Sunday. He did not factor in the decision last weekend in Baton Rouge when LSU claimed the series with a 4-3 walk-off.
Georgia senior RHP Jack Gowen (1-0, 1.33 ERA) ranks second in the SEC and 8th nationally with 10 saves (seven of those in league play). His save at #20 LSU was the third time he has gone three innings this year. Gowen is 10-for-10- in save chances this year while the Bulldogs are 13-for-14 overall. His 10 saves ranks tied for ninth in school history and the most since two-way star Aaron Schunk had 12 in 2019. Schunk, a second-round draft pick by Colorado, is playing for Double-A Hartford (Conn.).
Bulldog graduate LF Connor Tate (.337-8-42) leads the team in batting this season and has been even better in SEC action at .355-5-16. He has a team-best 19 multi-hit games this year. Against LSU, he had four hits and three were home runs plus five RBI. His twin brother, graduate SS Cole Tate (.331-2-16), who ranks second on the team in batting, has missed the past 13 games with a stress fracture in his leg. He should return for the VU series. Cole could see time at shortstop, third base and designated hitter. He has made 99 starts in his career (80-SS; 9-2B, 6-3B; 4-DH).
Georgia sophomore 3B/1B Parks Harber (.306-9-43) makes his hits count, tallying 48 hits to go with 43 RBI this season. In Saturday's 12-7 road win over No. 20, he hit into a double play in his first at-bat and then went 4-for-4 with a pair of home runs. He was 3-for-4 with an RBI against the Owls Tuesday. Georgia senior 2B Cory Acton (.271-3-23) enjoyed a fine series at LSU, batting .545 (6-for-11) with a pair of home runs and three RBI. Acton went 1-for-3 with two runs scored against KSU Tuesday. With Cole Tate out, Acton has been batting second behind graduate CF Ben Anderson (287-7-27).
Probable Pitching Matchups: UGA vs. VU
G46 #11 Nolan Crisp (1-2, 4.72, RHP, RJr.) vs. TBA
G47 #12 Jonathan Cannon (8-1, 2.04, RHP, Jr.) vs. #35 Chris McElvain (5-3, 3.53, RHP, Jr.)
G48 #14 Liam Sullivan (3-2, 5.12, LHP, So.) vs. #20 Carter Holton (5-3, 4.23, LHP, Fr.)
LiveStats Link: https://georgiadogs.com/sidearmstats/baseball/summary
Georgia Bulldog Sports Network (Announcers: Jeff Dantzler & David Johnston)
Free audio streaming of all Georgia Bulldogs games can be heard using the Gameday LIVE app.

Friday Pregame Radio Show at 6:10 pm ET: https://georgiadogs.com/watch/?Live=4176&type=Archive
Saturday Pregame Radio Show at 1:40 pm ET: https://georgiadogs.com/watch/?Live=4177&type=Archive
Sunday Pregame Radio Show at 1:40 pm ET: https://georgiadogs.com/watch/?Live=4178&type=Archive
SEC Network+ TV Links
SEC Network+ (Announcers: Matt Stewart & Jason Jacobs); SEC Network (Announcers: Dave Neal & Chris Burke):
Friday SECN+ Link: https://www.espn.com/watch/player?id=e40a088a-690d-4098-9eb0-4f39f7ddb209
Saturday SECN+ Link: https://www.espn.com/watch/player?id=6f9c9b43-372b-45ad-b8e4-0026c18900ce
Sunday SEC Network Link: https://www.espn.com/watch/player?id=af185b4c-6ff3-46ce-8bc6-1525a8fe0b23
---
SOFTBALL: Ole Miss Visits Athens for Regular Season's Final Series
Dates: May 6-8, 2022
First Pitch Times:
Friday – 6 p.m., EDT
Saturday – 1:30 p.m., EDT
Sunday – 2 p.m., EDT
Location: Athens, Ga.
Stadium: Jack Turner Stadium
Admission: FREE (no tickets required)
Streaming: SEC Network+ (Friday/Sunday)
Play-by-play: Kaleb Frady
Analysis: Kristina Wyatt
TV: SEC Network (Saturday)
Play-by-play: Eric Frede
Analysis: Madison Shipman
No. 16 Georgia will conclude the 2022 regular season at Jack Turner Stadium this weekend, hosting the Ole Miss Rebels in a three-game series. The series is set to begin Friday evening at 6 p.m.
Saturday's 1:30 p.m. game will air on SEC Network with Senior Day festivities set for pregame. Sunday's regular-season finale will begin at 2 p.m.
Follow the Bulldogs
» Friday and Sunday's games will stream live on SEC Network+. Kaleb Frady (play-by-play) and Kristina Wyatt (analysis) will be on the call.
» Saturday's game will air nationally on SEC Network. Eric Frede (play-by-play) and Madison Shipman (analysis) will be on the call.
This Week's Promotions
» Admission to every home regular season Georgia softball game is FREE. No tickets are required. Seating is first come, first served.
» Friday, May 6
– The first 150 UGA students receive free food
» Saturday, May 7
– Senior Day
– Balloon artist and face painter on the concourse pregame
» Sunday, May 8
– Strike Out Cancer Game: All fans are encouraged to wear pink
– The first 200 fans receive a free pink t-shirt
– Dad & Daughter Day #4 – Registration FULL
– Balloon artist and face painter on the concourse pregame
Series History
» Georgia leads the all-time series 49-13
» Ole Miss has won two of the last three series
» Prior to Ole Miss winning the series in 2018, Georgia had won 15-stragith series dating back to 2000
» The Bulldogs swept the most recent series in Athens in 2019
» In Athens, Georgia is 25-5 in the all-time series
---
T&F: Kyle Garland Will Compete in 2022 USATF Combined Events Championships
Georgia junior decathlete Kyle Garland will begin competition in the two-day 2022 USATF Combined Events Championships in Fayetteville, Ark., on Friday.
Garland, a Philadelphia, Pa., native, will join former Bulldog All-Americans Garrett Scantling and Devon Williams and 13 other competitors in the 10-event decathlon. An extension of the USATF Outdoor Championships that will arrive in Eugene, Ore., on June 23-26, this event is being held in May since qualifiers for future combined event competitions have to be determined before the USATF Outdoor Championships have been completed.
A top-three finish and a score of 8,350 points or more for Garland will qualify him for a spot on Team USA for the coming World Outdoor Championships in Eugene, Ore., on July 15-24. Top finishers in this weekend's meet also have the opportunity to be invited to compete during the Thorpe Cup and other U.S. combined event competitions. All of the field qualified for this week's meet had to have scored at least 7,900 points between Dec. 1, 2020 and April 24, 2022 to be eligible.
There will also be a two-day heptathlon at the Combined Events Championships. Lady Bulldog legend Kendell Williams will be attempting to earn yet another spot on Team USA during the women's seven events.
Garland is currently ranked third at the NCAA level in 2022 after scoring 8,133 points for second place at the Tennessee Relays. His only other collegiate decathlon came at last year's SEC Championships as he scored 8,196 to win the title. Garland skipped Nationals in 2021 so he could compete at the U.S. Olympic Trials field where he placed sixth (8,140).
When Do The Bulldogs Start Competition? Garland and the decathlon field start the 100-meter dash at 3 p.m. ET on Friday followed by the long jump (3:45 p.m.), shot put (4:40 p.m.), high jump (5:45 p.m.) and 400m (7:25 p.m.).
Day two on Saturday is slated to begin with the 110m hurdles at 3 p.m. followed by the discus (3:45 p.m.), pole vault (5:15 p.m.), javelin (7 p.m.) and 1500m (8:30 p.m.).
---
MBB: Mike White Camps Announced
Dates for Georgia Basketball head coach Mike White's summer camps have been set. The summer will feature an individual, team and elite camp sessions. Information on the camps is available at www.mikewhitebasketballcamps.com.
The individual camp will be held on June 6-9 at Stegeman Coliseum and Georgia Basketball's practice facility. The session, which will cost $350, and is open to boys entering the third through 12th grades. The daily schedule will be from 9:00 a.m.-4:00 p.m., with check-in beginning at 8:00 a.m. each morning and lunch included. The camp will feature individual skill instruction with the Georgia coaching staff, daily competitions including 5-on-5 games, daily camp awards, a camp t-shirt and an autograph session with the Bulldogs.
The team camp will be held June 11-12, with three games guaranteed per day. Teams can attend the first day only for $225 or both days for $400, which includes a camp t-shirt. All games will feature Georgia High School Association (GHSA) officials, with 8-minute quarters with a running clock.
White also will host an elite camp. Dates and details for that session will be announced at a later date.
White was named the Bulldogs' head coach in March and arrives in Athens after averaging more than 22 wins during 11 combined seasons at Florida and Louisiana Tech. White's teams have advanced to postseason play during nine of 10 possible campaigns and were also a consensus selection for the 2020 NCAA Tournament before its cancellation due to the COVID-19 pandemic. White was 142-88 in seven seasons at Florida, with four NCAA Tournament bids headlined by a trip to the 2017 Elite Eight. He compiled a 101-40 record in four seasons at Louisiana Tech, where he led the Bulldogs to three conference regular-season championships.
All camps are open to any and all entrants, limited by age, gender or grade level. The University of Georgia and the University of Georgia Athletic Association, Inc. is NOT responsible for any injuries sustained by a student participant. NCAA rules prohibit payment of camp expenses (transportation, camp, tuition, spending money, etc.) by representatives of the University of Georgia's athletic interests. Furthermore, NCAA rules prohibit free or reduced camp admissions privileges for prospects in the 7th grade or above.
---
Jump To Comments