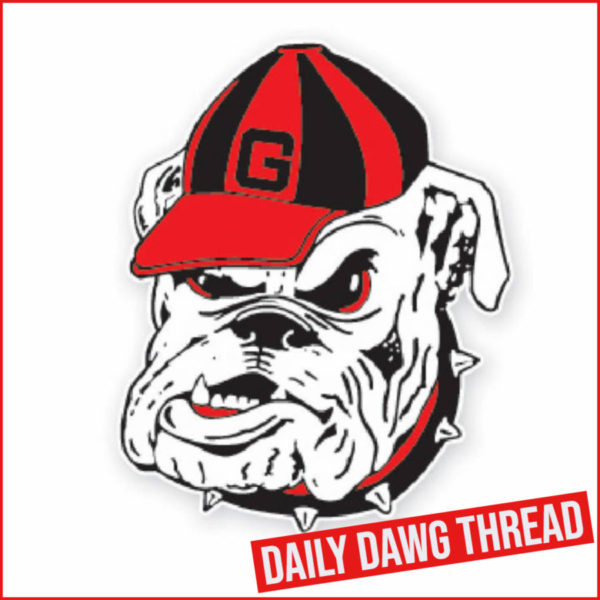 ---
SOFTBALL: Dawgs Open Series with Run Rule Win over Ole Miss
The 16th-ranked Georgia Bulldogs run ruled the Ole Miss Rebels Friday evening at Jack Turner Stadium in six innings, 9-1.
With the win, Georgia climbs to 40-13 on the season and 12-10 in SEC play. This is Georgia's 18th 40-win season in program history.
Sophomore Jayda Kearney paced the Bulldogs' offense, scattering a career-best four hits in the game. She drove in four runs including the winning run in the sixth inning to run rule the Rebels. Senior Lacey Fincher contributed two hits.
The offense blasted two home runs in the game, moving closer
Sophomore Madison Kerpics (18-7) went the distance in the circle for Georgia. She allowed one run on four hits, striking out seven Rebel batters.
A leadoff single put Kearney on base in the second inning. Good base running saw Kearney steal second and then take third on a groundout to third off the bat of Jaiden Fields. She came in to score on an infield single from Mackenzie Puckett to go ahead 1-0. Savana Sikes launched her second home run of the season off the video board in left field, a two-run shot, to go ahead 3-0 in the second.
RBI base hits from Lacey Fincher and Fields plated two more runs in the third inning for the Bulldogs, widening the lead to 5-0.
A three-run home run to right off the bat of Kearney made it an 8-0 game for the Dogs in the bottom of the fourth.
Ole Miss (36-16, 10-12) evaded the five-inning run rule with a single run in the top of the fifth, giving life to the game, 8-1. Kerpics' one-hit shutout was broken in the inning.
The bottom of the sixth began with a leadoff walk to Sydney Kuma. She advanced to third on a single off the wall in right from Sara Mosley. Kearney's fourth hit found the four-hole as Kuma scored, ending the game in six innings, 9-1.
Game two of the series is set for 1:30 p.m. Saturday at Jack Turner Stadium. The game will air nationally on SEC Network. Fans are encouraged to come early to honor senior student-athletes prior to first pitch.
Head Coach Tony Baldwin
On his message to the team after the game…
"I'm just proud of them. I thought we were resilient, and we executed well. We did a lot of the things that we talked about in practice. I thought we got some breaks in the game to go our way early; a couple balls that we didn't hit great found a way through. Sometimes you get those things, and then the key is to capitalize on them, and we did that. I thought we had some big hits- Savana Sikes' home run was a big play. Jayda [Kearney] had the big home run; 4-for-4 from her today was outstanding. I thought our defense was solid and Madison [Kerpics] really controlled things in the circle. All in all, a good day, but it's just one day and we got to go back out and try to do it again tomorrow."
On what it will take to finish the regular season with an SEC series win…
"I think at the end of the day we must be the best version of ourselves tomorrow. Last weekend was last weekend. Today went our way, but tomorrow we'll have to be present, we'll have to compete, we'll have to be resilient, we'll have to do all the things that we've been talking about from the beginning of the season to get a win tomorrow. Anytime you can get an SEC series win, you know you've played awfully good softball. Everybody is good. They have a really good team and there's a lot of softball still to play this weekend."
---
BASEBALL: Vandy Wins Series Opener 11-9
The 16th-ranked Georgia Bulldogs fell to the 14th-ranked Vanderbilt Commodores 11-9 Friday in front of 3,217 spectators at Foley Field.
"Leadoff walks hurt us tonight," said Georgia's Ike Cousins head baseball coach Scott Stricklin. "We have to keep Enrique Bradfield Jr. off the bases. That's the key… the first thing you have to do to beat these guys, and he got on base five times tonight… It's going to be 72 and sunny tomorrow. We need all the fans we can get out here tomorrow. We need the energy to even things up and get some momentum going into Sunday."
Georgia's (31-15, 12-10 SEC) nine runs came on 14 hits, led by a 4-for-5, two-RBI performance by Connor Tate, a 2-for-4 performance by Chaney Rogers, and a 2-for-5, two-RBI night by Fernando Gonzalez, while six Bulldogs notched one hit apiece. On the mound, Nolan Crisp (1-3) was tabbed with the loss. He went for innings giving up four runs on six hits with a career-high nine strikeouts. In relief, Michael Polk went two innings giving up four runs on five hits with two strikeouts, while Jaden Woods went 1.2 inning giving up one run on two hits with a strikeout. Will Pearson closed the game out for the Bulldogs.
Watch a fullscreen slideshow
HERE.

Vanderbilt (30-14, 11-11 SEC) pitcher, Christian Little (1-1) earned the win as part of a staff night. He went four innings giving up three runs on five hits with four strikeouts. In relief, Nelson Berkwich lasted 1.2 innings giving up four runs on four hits with two strikeouts, while Nick Maldonaldo went 1.2 innings giving up two runs on five hits with two strikeouts. Thomas Schultz earned the save with 1.2 scoreless innings and one strikeout .
The Commodores struck first in the second inning on a solo home run by Javier Vaz, however the Bulldogs responded in the bottom of the frame with a run of their own. With the bases loaded, Josh McAllister drove in a run on an infield grounder to make it 1-1. The Commodores added three more runs including a two-run home run by Dominic Keegan. Georgia respond in the bottom of the inning, plating one run on an RBI double by Connor Tate to draw within two. UGA played another run in the fourth on a McAllister solo shot to left field to draw within one of the Commodores.
Vanderbilt extended its lead back to two-runs in the fifth on a RBI double by Javier Vaz, however, Georgia plated a run in the bottom of the frame on a Chaney Rogers single to left field to make the score 5-4.
The Commodores exploded for three runs in the sixth, scoring one run on an infield grounder and two on a ground-rule double by Jack Bulger to gain an 8-4 lead. Again, the Bulldogs answered with three runs in the bottom of the frame with a pair of RBI doubles by Gonzalez and Cory Acton and an RBI single by Tate. Vanderbilt added two more runs in the seventh on a pair of RBI singles to take a 10-7 advantage.
For the sixth inning in a row Georgia responded , scoring two runs. Pinch-hitter Cole Wagner scored a run on a RBI double to deep center field, while Fernando Gonzalez scored the second on a RBI single to cut the lead to one, 10-9. After holding Vanderbilt scoreless in the eighth, the Bulldogs loaded the bases with one out, but failed to score. In the ninth, the Commodores added another for the final.
Georgia will return to action on Saturday, May 7 for game two of the series. First pitch is slated for 2:00 p.m. (SECN+).
---
MTENNIS: UGA Advances in Regional with Win Over Alabama State
Britton Johnston took advantage of his first chance to play in the NCAA Men's Tennis Championships. The senior reserve was in No. 11-seeded Georgia's singles and doubles lineup Friday, helping the Bulldogs cruise to a 4-0 first-round win over Alabama State at the Dan Magill Tennis Complex.
Johnston and Erik Grevelius earned a doubles win and Johnston had just split sets in singles when Blake Croyder clinched the shutout win for the Bulldogs.
"Just being able to show out for our fans out here who come out to support us and love us, it was great," Johnston said.
Georgia (18-7) is playing without one of its veteran leaders, graduate transfer Tristan McCormick, who is sidelined with an injury, which has caused a good bit of shuffling in the lineup. McCormick and Hamish Stewart have been the Bulldogs' No. 1 doubles team all season, but now Stewart is teaming up with Philip Henning, who had played with Trent Bryde at the No. 2 spot all season. Bryde played with Croyder on Friday, and at No. 3, it was Johnston joining Grevelius, Croyder's regular partner.
All that change could be a disruption, but the Bulldogs had little trouble swatting the Hornets (12-7), the champions of the SWAC conference.
"Overall, I'm pleased with the way the guys came prepared to play and they focused very well — our energy level was super. I couldn't ask for more," Georgia coach Manuel Diaz said.
Johnston and Grevelius played together once during the dual-match season, in the regular-season finale against Alabama, and once in the fall, winning both matches.
"We knew we could be a good team if we got the chance, and we're performing well," Johnston said.
Facing Alabama State's Matis Amier and David Grandiost on Friday, at the No. 3 doubles spot, Johnston and Grevelius jumped in front early and cruised to a 6-1 win. The Bulldog pair won the first five games of the match and soon after secured the victory.
"He did a tremendous job in doubles — brings a lot of energy," Diaz said of Johnston. "He and Erik are playing very well. It was their second match and we're just digging deep here."
For Johnston, his approach to taking the court for Georgia in the NCAAs was the same as it would be at any other time.
"It's still a tennis match, right? You've got to take care of what you do, have trust in your training, and believe in yourself no matter the stage," Johnston said.
Soon after Johnston and Grevelius won at No. 3 doubles, the Bryde and Croyder were leading 5-2 at the No. 2 spot, against Ruan Du Preez and Samrakshyak Bajracharya. Meanwhile, at No. 1, the Bulldog team of Stewart and Henning had gotten a break of serve for a 5-3 lead, with Stewart serving for the match. In the race to see which Georgia team could secure the doubles point first, Stewart served out the set for a 6-3 win at No. 1, sending the Bulldogs into singles with a 1-0 lead.
Georgia won five of the six first sets in singles and it didn't take long for Bryde to give the Bulldogs a 2-0 lead. He dispatched Bajracharya, 6-1, 6-2, at the No. 2 spot. Diaz gave Stewart the afternoon off from singles, so Henning played No. 1, where he defeated Du Preez, 7-5, 6-2.
Facing the Hornets' Andre at No. 3, Croyder got behind 4-2 in the second set before reeling off four straight games to win 6-4, 6-4 and clinch the 4-0 first for the Bulldogs.
"When you start postseason it's a whole new season — that's what I tell the guys and that's the way I like to treat it," Diaz said. "It's so hard to go through our conference unblemished and unaffected — very few times do you do that. I think we've gotten better, we've gotten tougher throughout the season, and we're just looking forward to our next match. That's all you can do."
The Bulldogs will face Florida State in the second round on Saturday; the Seminoles knocked off Georgia State, 4-1, in the first match Friday. Saturday's second-round match is scheduled for 4 p.m., following the 13th-seeded Georgia women's first-round match against Charleston Southern.
Results
No. 11 Georgia 4, Alabama State 0
---
T&F: Kyle Garland Setting Records At Combined Events Championships
Georgia junior decathlete Kyle Garland crushed the former all-time collegiate best day one decathlon score to take control on the first day at the USATF Combined Events Championships at the University of Arkansas on Friday.
Garland, a native of Philadelphia, Pa., scored a day one personal best of 4,660 points to be 157 points ahead of former Bulldog All-American Garrett Scantling at the meet. Garland's tally passed Lindon Victor's previous day one collegiate decathlon best of 4,516 from 2017 thanks in part to a pair of personal bests and a seasonal best.
A top-three finish and a score of 8,350 points or more for Garland will qualify him for a spot on Team USA for the coming World Outdoor Championships in Eugene, Ore., on July 15-24. Top finishers in this weekend's meet also have the opportunity to be invited to compete during the Thorpe Cup and other U.S. combined event competitions.
Garland is currently ranked third at the NCAA level in 2022 after scoring 8,133 points for second place at the Tennessee Relays. His only other collegiate decathlon came at last year's SEC Championships as he scored 8,196 to win the title. Garland skipped Nationals in 2021 so he could compete at the U.S. Olympic Trials field where he placed sixth (8,140).
When Does Garland Start Competition Again? Day two on Saturday is slated to begin with the 110-meter hurdles at 3 p.m. followed by the discus (3:45 p.m.), pole vault (5:15 p.m.), javelin (7 p.m.) and 1500m (8:30 p.m.).
Where To Find The Meet: USATF.tv will live stream the meet.
Live Results: Please visit the following link to follow Garland's progress over the two-day competition: gado.gs/9ae
The Lowdown: Garland started the day by clocking a personal best of 10.63 to take second in the 100m. He then improved to 7.86 meters/25 feet, 9 ½ inches on his second long jump to grab top honors in the second event. Garland answered an opening foul with a mark of 16.44m/53-11.25 to win his second event in a row, this time in the shot put.
More of the same continued in the high jump as Garland cleared a competition best 2.16m/7-1 on her second try to win the fourth event as well. He completed his Friday after taking sixth in the 400m with a 49.04.
---
WGOLF: Georgia Opens NCAA Albuquerque Regional Play Monday
The Georgia women's golf team will tee off in the NCAA Albuquerque Regional on Monday morning at 10:00 a.m. ET. The fifth-seeded Bulldogs will be paired with No. 4 seed Arizona and No. 6 seed TCU for the opening round.
Georgia, which is ranked No. 27 by Golfweek and No. 28 by Golfstat, is the No. 5 seed among the 12 teams and six individuals competing at the University of New Mexico's Championship Golf Course. There are 72 teams and 36 individuals competing at six Regionals on Monday-Wednesday looking to advance to the NCAA Championships. The top-4 teams (24 total) and top-2 individuals not on those teams (12 total) will advance to the NCAAs at Grayhawk Golf Club in Scottsdale, Ariz., on May 20-25.
Georgia will employ the same lineup the Bulldogs utilized at the SEC Championships which features seniors Jenny Bae and Jo Hua Hung, juniors Caterina Don and Candice Mahé, and freshman LoraLie Cowart. In addition, junior Céleste Dao will travel as a potential substitute golfer.
"In a way, it's the three most important rounds of the year," head coach Josh Brewer said. "Seeding doesn't matter now. You just go there wanting to play well. We'll enjoy it, but we know we have some work to do. It's a business trip, and we're going to make it a fun business trip. We know what we can do when our minds are right."
A year ago, Georgia swept the team and individual titles at the NCAA Columbus Regional. Jenny Bae shot 4-under 212 to capture medalist honors and lead the Bulldogs to an impressive 15-shot victory over a field that featured No. 2 Duke. Georgia then finished 18th at the NCAAs, the program's 27th top-20 effort in the last 43 years.
"Last year, I won individually and the team won first place," Bae said. "I think that we're going to bring back those memories and somehow pull up all that positive energy and go (to Albuquerque) very confidently."
Georgia is one of just three women's golf programs to sweep Regional titles twice since 2016. The Bulldogs also did so in Bryan, Texas in 2016. The others are Stanford (Albuquerque in 2017 & Stanford in 2021) and South Carolina (Baton Rouge in 2016 & Columbus in 2017).
Georgia's trip to Albuquerque will be its second – of hopefully three – tournaments on desert courses this season. With the NCAA Championships slated for Scottsdale, the Bulldogs traveled to Mesa, Ariz., to compete in the Clover Cup earlier this spring.
"That's why we went and played out in Arizona in March," Brewer said. "I know the Regional is in New Mexico, but still it's desert golf. We spent a week out there practicing and preparing so you hope that pays off."
Three Bulldogs notched top-20 finishes at Longbow Golf Club, with Caterina Don tying or 10th, Bae tying for 15th and Jo Hua Hung tying for 19th. Georgia was sixth in the 17-team event.
"I think for me, playing desert golf the biggest difference is visually," Hung said. "In the desert there aren't many trees and it's wide open so I need to pick specific targets on my tee shots. Also, the weather is super-dry so that feels different too."
Georgia being ranked in the mid-20s nationally is a little deceiving after the Bulldogs spent much of the fall campaign ranked among the nation's top-15 teams. Georgia fired a school single-round record of 14-under at the Cougar Classic and shot 15-under – the second-best 54-hole mark ever – to win the team title at the Illini Invitational at Medinah Country Club.
However, the Bulldogs dropped dramatically after a 13th-place showing at the Stanford Intercollegiate when they played the final two rounds in a play-four, count-four situation without Bae. After covering their first nine fall rounds at a combined 25-under as a team, Georgia shot 39-over in California.
The Bulldogs' Lineup
1. Jo Hua Hung – 5-4; Sr.; New Taipei City, Taiwan
• Leads team with 15 POB rounds
• Participated in the 2021 U.S. Women's Open
• Named to SEC Academic Honor Roll in both 2020 & 2021
• Tabbed SEC All-Freshman in 2019
2. Jenny Bae – 5-3; Sr.; Suwanee, Ga.
• Participated in 2022 ANWA
• Invited to 2022 Curtis Cup practice session by USGA
• Reached the round of 16 at 2021 U.S. Women's Am
• Won 2021 Georgia Am & Open
3. Caterina Don – 5-6; Jr.; Pinerolo, Italy
• Notched three top-10 finishes in six tourneys this spring
• Participated in the 2020 U.S. Women's Open
• Made the cut at the ANWA in both 2019 & 2021
4. LoraLie Cowart – 5-4; Fr.; Carrollton, Ga.
• Missed fall due to a wrist injury
• UGA's top finisher at the Liz Murphey, tying for 8th
• Tabbed AJGA All-America in 2020
• Medalist at the 2020 National HS Golf Association Invitational
5. Candice Mahé – 5-8; Jr.; Gourin, France
• Began the spring with a runner-up showing at the Lady Bulldog
• Participated in the 2021 ANWA
• Gold medalist in the co-ed field at the 2019 Spirit International
• Won the 2019 Spanish Ladies Am
Sub: Céleste Dao – 5-8; Jr.; Notre-Dame-de-l'Île-Perrot, Quebec
• Qualified for the U.S. Women's Open in both 2017 &2019
• 2020 & 2021 WGCA All-American Scholar
• Semifinalist at 2017 U.S. Girls' Junior Championship
---
Jump To Comments