Jump To Top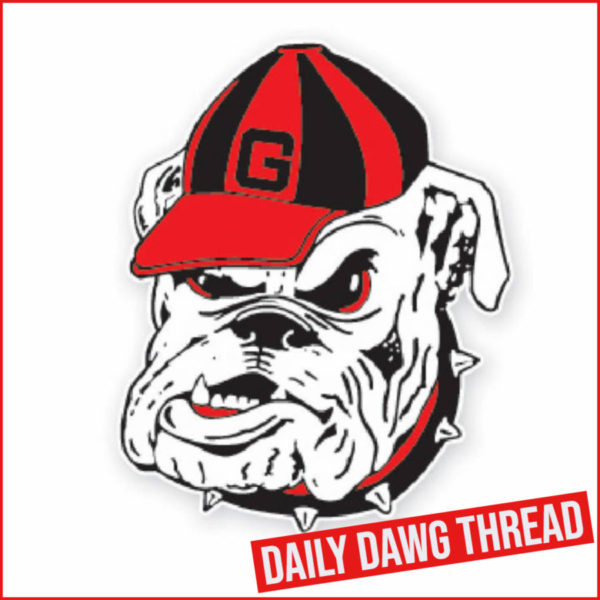 WTennis: Drake Bernstein promoted to head coach
Former Bulldog national champion Drake Bernstein has been promoted to head coach of the University of Georgia women's tennis program effective at the end of this season, J. Reid Parker Director of Athletics Josh Brooks, announced Monday.
Currently, Bernstein is serving as associate head coach under legendary head coach Jeff Wallace, who recently announced his retirement effective at the end of this season after 38 years at the helm. The Bulldogs are 24-4 and the No. 4 seed in the NCAA Championships with a round of 16 match slated for Friday in Athens at 5 p.m. against Oklahoma.
"Drake has continued to elevate our women's tennis program on a national level during his 11 seasons as the associate head coach, and he is more than ready for this opportunity," said J. Reid Parker Director of Athletics Josh Brooks. "He knows what it takes to be a national champion and how to achieve success both on and off the court. Drake has helped lead Georgia to SEC and NCAA championships, and I know the program will continue to experience this same level of success under his leadership."
During his tenure with the women's tennis program, the Bulldogs have tallied a 233-51 record (.820 winning percentage). Also, Georgia has earned 10 consecutive NCAA tournament bids (the 2020 NCAA tournament was canceled due to the COVID-19 pandemic). The Bulldogs have captured an ITA National Team Indoors Championship (2019), three SEC Championships (2013, 2019, 2021), and three SEC Tournament Titles (2014, 2021, 2023) with a final national ranking inside the top five six times.
Bernstein has played an integral part in the development of 36 All-SEC honorees, 34 All-Americans, 31 ITA Scholar-Athletes, three SEC Freshman of the Year selections, two SEC Players of the Year, and one National Player of the Year. Additionally, he serves as the lead recruiter, traveling across the globe and to various Grand Slam tournaments, securing some of the world's top tennis student-athletes.
Before returning to Georgia, Bernstein spent one year at the University of Alabama, where he helped guide the Crimson Tide to an 18-5 record, including an SEC Western Division championship. The 2012 squad finished the season ranked No. 11 (the highest program final ranking) and played host to an NCAA Regional for the first time in school history.
A native of Winder, Ga., Bernstein graduated from the University of Georgia with a Bachelor of Science in Sports Management in 2011. A four-year letterman for the Bulldogs, Bernstein compiled a 112-44 singles record and 84-56 mark in doubles and ranks 16th all-time in combined career wins. He was a part of Georgia's 2008 national championship team, and the Bulldogs advanced to the NCAA semifinals in three of his four seasons.
Following graduation, Bernstein logged a brief professional playing career, highlighted by a win over the top-seed and 12th-ranked doubles duo Rajeev Ram and Scott Lipsky at the BB&T Atlanta Open.
Bernstein is married to the former Cassidy McComb of Henderson, Nev. She was a four-time All-American and a member of Georgia's 2008 and 2009 national championship gymnastics teams. A 2011 UGA graduate, McComb was named the 2008 SEC Freshman of the Year and the 2011 SEC All-Around champion. They have two children, Brody, and Cashton.
Statement from New Georgia Women's Tennis Coach Drake Bernstein
"First, I want to thank President Jere Morehead and J. Reid Parker Director of Athletics Josh Brooks for giving me the opportunity to lead the Georgia women's tennis program. Their support for our program, athletic department and university is second to none. Josh is continuing to build a special athletic department and I am thrilled to be a part of the future.
I would like to thank my family for all their sacrifices to get to this point. My parents gave up practically all their weekends to take me through the junior tennis ranks and help get me an opportunity at UGA. My wife Cassidy (a former Bulldog herself) has been so supportive of the team and the time demands that come along with being a coach.
Also, I want to thank Jeff Wallace for his leadership and guidance not only for the last 11 years with me, but for all he gave to this program for 38 seasons. He immediately put UGA women's tennis on the map and has maintained a level of excellence that is almost unfathomable. He took a chance on me as a 22-year-old and has played a huge role in my growth both as a coach and as a family man.
I'd also like to thank all the support staff at UGA for making the student-athlete experience at Georgia first-class. We would not be where we are at today without the hard work of people like Ford Williams, Katrin Koch, Dr. Dylan Firsick and his staff, Jeff Puryear, Kyle Odom, Sarah Hebberd, Jeremy Joffray, Whitney Burton, Glada Horvat, and Leigh Futch to name a few. Of course, working alongside Manny Diaz, Jamie Hunt and Will Reynolds on the men's side is inspiring every day with the energy and love that they bring to the courts as well.
I am eager for the opportunity to carry on the tradition that Jeff has created. Our program will continue to be built on love for UGA, the Bulldog Nation, the love of the game and each other. I firmly believe that there is no better college tennis experience in the country. I look forward to coaching and recruiting student-athletes who will embrace wearing red and black and all that it means to be a Bulldog.
Our focus now is on making this 2023 NCAA Tournament a special run and sending out Jeff, our graduate Meg and seniors Anna and Lea out on top as they have all given so much to this program and community. We are excited for the challenge that Oklahoma will bring here Friday night at 5 p.m. and are excited to play in front of the greatest fans in the country at home one more time this season."
Statement from Georgia Women's Tennis Coach Jeff Wallace
"I am thrilled that Drake Bernstein is being named head coach of the University of Georgia women's tennis program. He has done an outstanding job. There is no better person to lead one of the elite programs in the country. I am super excited for him and his family and know he will continue to do an incredible job."
---
Baseball: Georgia blasts four home to clinch series over No. 18 Tennessee
Georgia (27-21, 10-14 SEC) tallied 14 hits on the afternoon, including a pair of home runs by Charlie Condon, who tied the SEC freshman record with 22 on the year (Pedro Alvarez-Vanderbilt hit 22 in 2006). Condon went 2-for-5 at the plate with three RBI, while graduate Ben Anderson set the tone with a leadoff home run in the first, which was the fourth time he has done that in his career. Graduate Connor Tate (2-for-4) grabbed a pair of doubles, marking 19 for the season, tying him for the lead in the SEC.
"We have a lot of fight and a lot of pride," Georgia's Ike Cousins head baseball coach Scott Stricklin said. "When things don't go your way, what are you going to do? You can't just give up and quit. You have to fight a little bit, and these guys have done that. We have played good baseball these last few weeks. We won three out of our last four series. We are getting closer to where we need to be, but we still have work to do. I am really proud of these kids."
After Anderson's fourth home run of the year, Tate followed with his 18th double of the season to right field as Harber smacked a single up the middle to plate Tate for an early 2-0 lead. Georgia kept it rolling in the second with a single from junior Sebastian Murillo, who was advanced to second off a sacrifice bunt by graduate Mason LaPlante. Freshman Dwight Allen II sent a single to center field and scored Murillo for a 3-0 advantage.
Tennessee (32-16, 12-12 SEC) got on the board in the third with an RBI single. Condon answered back in the bottom of the frame, blasting his 21st home run of the season, setting a new Georgia freshman record to boost the Bulldogs' lead 4-1. The Volunteers used a two-run home run by Cal Stark and a one-run single to knot the score in the fourth, 4-4. Georgia starter Liam Sullivan was lifted in favor of Kyle Greenler after tossing three and one-third inning, allowing four runs on six hits.
Georgia regained the lead in the fifth as Condon cranked his 22nd home run of the season, tying the SEC freshman record for most home runs in a year and scoring Anderson. This marks the fourth time this season Condon has hit at least two home runs in a single contest. Harber followed and blasted a two-run homer of his own, his 16th of the season, to extend the Bulldogs' lead to 8-4. The Bulldogs added another run in the eighth as LaPlante scored on a single by Anderson, 9-4.
Greenler (2-1) got the win, throwing two and one-third innings with no runs and only two hits. Tennessee starter Drew Beam (6-3) took his third loss of the season after pitching four and one-third innings, scattering eight runs off ten hits with five strikeouts.
"It's just resiliency all the way through the staff and the lineup," Condon said. "Everyone is getting their job done right now and having confidence that the guy next to you is also going to do the same thing is the key."
The Bulldogs will be back in action on Tuesday when they play host to USC Upstate. The first pitch is set for 6:02 p.m. The game will be live on SEC Network+ and the Georgia Bulldog Sports Network.
Box Score
---
MTennis: UGA secured its spot in the NCAA Round of 16 Super Regional with a 4-1 win against Oklahoma Sunday afternoon
The Bulldogs (22-6) earned their second NCAA Tournament win by picking up the doubles point, and straight-set wins in singles on courts two, four, and five over the Sooners (15-11).
This marks Georgia's 38th time in program history advancing to the Round of 16 or better in the NCAA Tournament.
"We played a very good Oklahoma team that's had a lot of great success, especially lately," head coach Manny Diaz said. "We knew we had our work cut out for us. We weren't out of additional challenges in the sense that we had one of our players a little ill. We had to pull Trent Bryde out of the doubles. He valiantly tried to play in singles, but I thought it was wise to suspend play. Everybody else stepped up to the challenge and we had a great win today."
At No. 1 doubles, sophomore Thomas Paulsell won his first career doubles match at the top spot, clinching the doubles point with partner Ethan Quinn. The pair defeated Oklahoma's Nathan Han and Baptiste Anselmo 6-3.
Senior duo Blake Croyder and Britton Johnston also finished their match with a score of 6-3 on court three to take down Sooners Siphosothando Montsi and Jordan Hasson. The victory was the tandem's sixth consecutive and 22nd total doubles win together this year.
Georgia's Trent Bryde, who was battling an illness, tried to play in singles but had to retire midway through the second set, which evened the match at 1-1.
19th-ranked Philip Henning reestablished the Bulldogs lead with a 6-2, 6-2 victory over Oklahoma's Hasson in the second position. With the win, Henning improved to 7-1 in career postseason singles play.
On court two, No. 106 Croyder defeated No. 111 Justin Schlageter, 6-2, 7-5, to bring his career record in postseason singles play to an impressive 8-2. The redshirt senior has now won nine of his last ten matches.
Sophomore Miguel Perez Peña came back from a 4-1 deficit on court five to clinch the match for Georgia. After initially falling behind Oklahoma's Han, Perez Peña won 11 of the next 12 games to ultimately defeat the Sooner, 6-4, 6-1. The triumph marks the Castellon de la Plana, Spain natives' first postseason victory, and improves his overall record for the season to 29-11. It is also Perez Peña's 18th singles win by a margin of 6-4, 6-4 or better this year.
"I didn't start off the match very well, but it feels good to be able to finish that match and get some reward from the work in the match," Perez Peña said. "I felt like I was making too many errors and I told myself, just make it tough, make it solid, try to not miss that many balls, and build from there. I started missing less than I was before and from there I was able to find my tennis more and more as the match kept going."
The Bulldogs will host the Harvard Crimson at the Dan Magill Tennis Complex in the NCAA Tournament Super Regionals Saturday, May 13 at 2 p.m.
Results
Doubles
1. Thomas Paulsell/Ethan Quinn (Georgia) def. Nathan Han/Baptiste Anselmo (Oklahoma), 6-3
2. Teodor Giusca/Philip Henning (Georgia) vs. Alex Martinez/Justin Schlageter (Oklahoma), 4-3, uf
3. Blake Croyder/Britton Johnston (Georgia) def. Siphos Montsi/Jordan Hasson (Oklahoma), 6-3
Order of Finish: (3,1)
Singles
1.#2 Ethan Quinn (Georgia) vs. #99 Alex Martinez (Oklahoma), 6-3, 6-5, uf
2. #19 Philip Henning (Georgia) def. Jordan Hasson (Oklahoma), 6-2, 6-2
3. #90 Siphosothando Montsi (Oklahoma) def. #113 Trent Bryde (Georgia), 6-4, 2-1, ret.
4. #106 Blake Croyder (Georgia) def. #111 Justin Schlageter (Oklahoma), 6-2, 7-5
5. Miguel Perez Peña (Georgia) def. Nathan Han (Oklahoma), 6-4, 6-1
6. Teodor Giusca (Georgia) vs. Luis Alvarez (Oklahoma), 5-7, 0-4, uf
Order of finish: (3,2,4,5)
---
Softball: UGA fell in both ends of a doubleheader against LSU Sunday afternoon
The Bulldogs conclude the 2023 regular season 39-12 with a 16-7 record in SEC play. Georgia finished second place in the league, matching the 2018's mark, the last time Georgia finished SEC runner up.
Georgia begins postseason this week in the SEC Softball Tournament at Bogle Park in Fayetteville, Arkansas. The No. 2 seed Bulldogs will have a bye to the quarterfinals on Thursday, May 12. Georgia will face the winner of Wednesday's first round game between No. 7 Texas A&M and No. 10 South Carolina Thursday at 2 p.m., ET.
No. 15 LSU 2, No. 11 Georgia 1
Sydney Kuma was responsible for two or Georgia's three hits in the first game of the day including a solo home run in the seventh.
Shelby Walters (13-6) went the distance in the loss, allowing two runs on seven hits. She struck out three and walked one.
LSU (40-14, 13-11) broke through a scoreless tie in the bottom of the fourth. McKenzie Redoutey dropped a two-RBI single down the left field line and was out at second on the play to end the inning, but the Tiger damage was done, 2-0.
Down to the Dogs' final out, Kuma blasted a two-out solo home run to break up the shutout in the seventh, 2-1.
Box Score – Game 1
No. 15 LSU 9, No. 11 Georgia 1 (6 inn.)
Madison Kerpics (17-6) suffered the loss in the finale, allowing six runs on six hits. She struck out two and walked three. Kylie Macy worked one and two-thirds innings out of the pen, allowing three runs on six hits.
The offense scattered six hits, led by two each from Sara Mosley and Jaydyn Goodwin.
Dallis Goodnight led off the game with a walk, stolen second, and took third on a Mosley base hit. Goodnight put the Dogs on the board on a wild pitch, 1-0.
LSU's Georgia Clark knocked a two-out, two-run home run in the bottom of the first to put LSU ahead 2-1.
Ali Newland widened the Tiger lead in the third with a two-out, two-RBI double, 4-1 LSU.
A four-run fifth and a single run in the sixth was enough to lift LSU to a 9-1 victory in six innings to take the series over the Bulldogs.
Box Score – Game 2
SEC Softball Tourney Bracket
---
WBB: All-Mountain West guard will transfer to UGA
Asia Avinger (pronounced AV-in-JER), a 2023 All-Mountain West Conference performer at San Diego State, will transfer to the University of Georgia women's basketball team, head coach Katie Abrahamson-Henderson announced Sunday.
In two seasons at SDSU, Avinger established herself as one of the top players in the Mountain West. She was an All-Freshman Team member in 2022 before landing on the All-Conference squad this past year.
The 5-foot-7 guard will have two years of eligibility remaining at Georgia.
Avinger finished last season ranked third among all Mountain West players in assists (4.2 per game) and assist-to-turnover ratio (1.7). She was also third in steals (2.0 per game) and finished among the top-15 individuals in scoring with 11.6 ppg. The Cerritos, California, native totaled 19 games in double figures, including a pair of 25-point efforts.
In addition to All-Conference honors, Avinger was a three-time selection to the MW All-Academic Team, was twice named the MW Freshman of the Week, and was the Preseason MW Freshman of the Year.
She went to San Diego State as a four-star prospect and the No. 56 overall player in the 2020 class, according to ESPN. The same recruiting service tabbed her as the No. 16 overall point guard.
As a prep star at Rosary High School, Avinger was named the Orange County Register's Female Athlete of the Year and was a MaxPreps All-California First Team selection. She averaged 13.8 ppg, 6.3 rpg and 4.0 assists as a high school senior.
Avinger also worked at Kobe Bryant's prestigious Mamba Academy as a coaching assistant. Her father played football at Portland State, and her two brothers — older brother Lucky and twin Noah — are members of the Aztec football team.
She is the fourth signee of Georgia's 2023 class, joining incoming freshman Miyah Verse and fifth-year transfers Taniyah Thompson (Penn State) and Destiny Thomas (UCF).
---
Jump To Comments