Jump To Top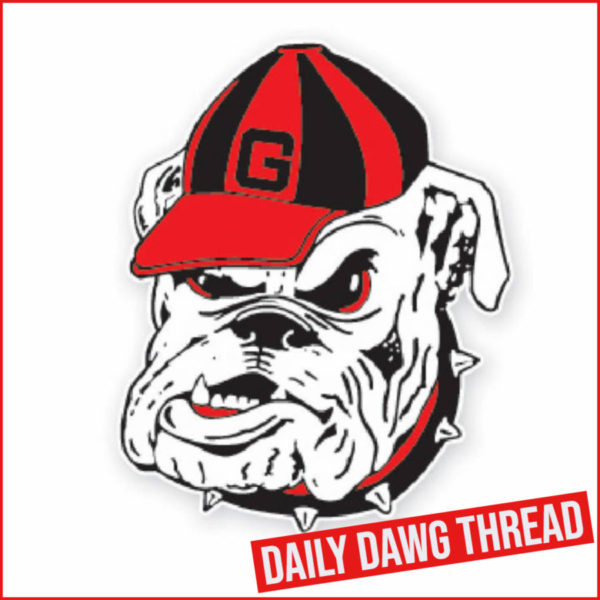 WGolf: UGA fired its best-ever NCAA Championships round on Monday to grab the early lead at the NCAA Athens Regional
"You couldn't dream of a better start," head coach Josh Brewer said. "It is 54 holes. I know people will see the leaderboards and see where we are at. I wouldn't trade with anybody. Now we have the challenge of staying focused for two more days."
The 9-under effort bettered Georgia's previous best round in NCAA competition of 7-under 2003 in the final round of the 2003 NCAA East Regional.
All five Bulldogs are among the top-12 on the individual leaderboard. In addition to Bae and Cowart, who are tied for second, Candice Mahé is tied for fourth, Isabella Holpfer is tied for ninth and Jo Hua Hung is tied for 12th.
Both Bae and Cowart mixed four birdies and one bogey with 14 pars en route to their rounds in the 60s.
For Bae, it was her 21st par-or-better effort this season, moving her within one of the school record set by Bailey Tardy in 2015-16 and Marta Silva Zamora in 2010-11.
"I think everything just clicked, especially my putting," Bae said. "When I had it going up and down, my putting saved me. When I had a long birdie or short birdie, it would also go in. Overall, I think it was such a great day, and I hope the momentum carries on into the next."
Cowart's round was her best as a Bulldog, eclipsing a 2-under 70 in the final round of the 2021 Liz Murphey Collegiate Classic at the UGA course.
"It was good day today," Cowart said. "It was actually really fun. Josh (Brewer) came up to me at one point and said, 'just stay patient out there.' I was like, 'I am fine. I am actually having a lot of fun.' I thought I hit the ball well, drove the ball well and putted extremely well. Overall, it was just a great day."
Georgia is searching for its first win of the 2022-23 season. Equally important, the Bulldogs need to finish fifth or better to advance to next week's NCAA Championships. After 18 holes, Georgia is 18 shots ahead of the sixth-place teams.
"We haven't won this year," Brewer said. "We want to go out and show that we are one of the best teams in the country. We weren't a fluke last year just making match play. We are going to stay as aggressive as we can and play the way we have all year on our home golf course."
Georgia leads Ohio State by nine strokes. Rounding out the top-10 teams on the leaderboard are South Carolina at 289, San Jose State and Maryland at 295, Furman and Ole Miss at 297, Kansas and Kent State at 300 and Augusta at 301.
Furman's Anna Morgan birdied her final hole, No. 9, to move to 4-under on the day and alone atop the individual field.
Georgia will be paired with Ohio State and South Carolina for Tuesday's second round. The Bulldogs, Buckeyes and Gamecocks will tee off from No. 1 in 11-minute increments from 9:09-9:53 a.m. Live scoring is available at www.golfstat.com.
Monday's First-Round Standings
Team Leaderboard
Georgia 279
Ohio State 288
South Carolina 289
San Jose State 295
Maryland 295
Ole Miss 297
Furman 297
Kent State 300
Kansas 300
Augusta 301
Charleston 309
Sacred Heart 312
Individual Leaderboard
Anna Morgan, Furman 68
Jenny Bae, Georgia 69
LoraLie Cowart, Georgia 69
Candice Mahé, Georgia 70
Caley McGinty, Ohio State 70
Louise Rydqvist, S. Carolina 70
Chiara Tamburlink, Ole Miss 70
Leon Takagi, Kent State 70
Isabella Holpfer, Georgia 71
Hannah Darling, S. Carolina 71
Angela Garvin, Maryland 71
Jo Hua Hung, Georgia 72
---
Baseball: Jarvis Evans named the SEC Co-Freshman of the Week
A 6-4, 200-pound native of Buford, Ga., Evans posted a pair of stellar performances including a win over No. 18 Tennessee Saturday as the Bulldogs would go on to claim the series. When starter Charlie Goldstein left the game due to injury after facing the first batter of the game, Evans stepped up and delivered 5.1 innings of one-run ball with seven strikeouts, both career-highs. He led the Bulldogs to a 3-1 victory and snapped Tennessee's nine-game winning streak. Evans earned the win, his second over a top 20 SEC ranked opponent this season. UT was averaging 12 runs a game during their streak.
For Evans, it was his second appearance of the week after making his first career start last Tuesday against Kennesaw State. He provided 3.2 innings and struck out a then career-high six. He got a no decision as Georgia eventually won 10-9. For the week, Evans went 1-0 with a 3.00 ERA, pitching nine innings with three walks and 13 strikeouts while allowing three runs on five hits. Kentucky's Travis Smith was the other freshman honored by the league after he beat No. 3 South Carolina in his first career SEC start.
This season, Evans is 2-0 with a 4.80 ERA in eight appearances including one start. In 15 innings, he has 19 strikeouts and just five walks.
Up next, Georgia (27-21) plays host to USC Upstate (32-16) Wednesday at Foley Field. First pitch is slated for 6:02 p.m., and the game will be available on SEC Network+ and the Georgia Bulldog Sports Network. The Bulldogs return to SEC action Friday at Missouri (27-20. 7-17 SEC).
---
Tennis: Tickets are on sale for this weekend's NCAA Tennis Super Regional
Tickets for this weekend's matches can be purchased at Georgia Bulldogs | Online Ticket Office | Event Groups (evenue.net). Fans can also purchase tickets at the Dan Magill Tennis Complex beginning one hour prior to the start of the first match each day (based on availability). Will call opens at 4 p.m. Friday and 1 p.m. Saturday. 
Tickets are $5 for adults and $3 for youth and seniors, and the clear bag policy is in effect. 
The third-ranked Georgia women's team hosts Oklahoma at 5 p.m. Friday before the No. 6-ranked men's team welcomes Harvard at 2 p.m. Saturday. Both squads are competing for the opportunity to advance to the NCAA team championships, which take place May 17-20.
Georgia welcomed over 2,000 fans during the NCAA first and second rounds this past weekend in Athens.
---
Jump To Comments