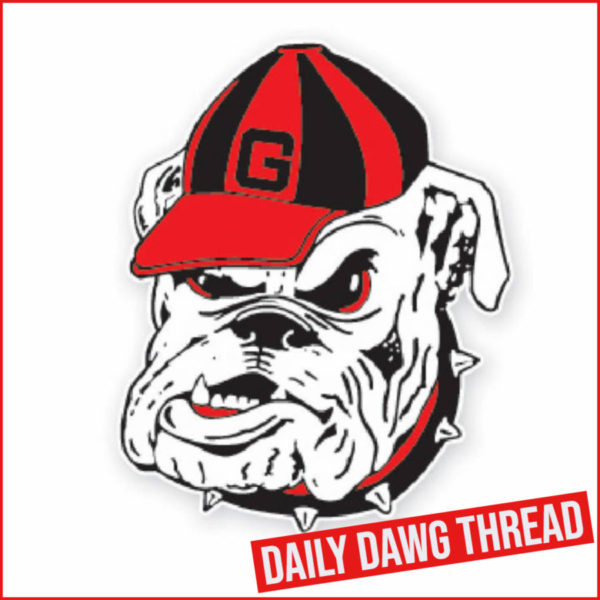 ---
SOFTBALL: Jayda Kearney Named SEC Player of the Week
University of Georgia sophomore outfielder Jayda Kearney has been tabbed the final SEC Player of the Week for the 2022 season, the league announced Tuesday morning.
This is Kearney's second SEC Player of the Week award this season and Georgia's third this season.
"I'm super happy for Jayda and really proud of her," said head coach Tony Baldwin. "She has a ton of talent, and we are all excited to see that shining through. She was really seeing the ball well this weekend and put together a lot of really quality at-bats."
The Columbus, New Jersey native led the Bulldog offense against Ole Miss last weekend, hitting .778 (7-for-9), slugging 1.778 with a .818 on-base clip. Kearney knocked three home runs and drove in 11 runs, registering 16 total bases.
She recorded a career-best four hits in game one against Ole Miss then followed it up with two home runs and a career-high seven RBI in game two. Her seven RBI in a conference game is the most by a Bulldog since 2013.
Kearney hit Georgia's 98th, 99th, and program record-breaking 100th home run, a grand slam.
The ninth-seeded Bulldogs open SEC Tournament play Wednesday at 7:30 p.m. against eighth-seeded Ole Miss in Gainesville, Florida on SEC Network.
---
WGOLF: UGA in Fourth Place Tie at NCAA Albuquerque Regional
Georgia opened the NCAA Albuquerque Regional of the NCAA Women's Golf Championships by shooting 4-over 292 on Monday. The fifth-seeded Bulldogs are tied for fourth place at the University of New Mexico's Championship Course.
Twelve teams are in Albuquerque vying for four spots in the field at the NCAA Championships, which will be contested May 20-25 in Scottsdale, Ariz.
"Truthfully, it was very solid round, and we're right where we need to be," head coach Josh Brewer said. "Sure, we would prefer to be leading, but we're not. At the same time, one thing we have struggled with this season is coming out of the gate on Day 1. We had a very solid day today and have that behind us. We traditionally have played better in the second rounds and if we can continue to do that tomorrow, we know we'll move up the leaderboard."
Jenny Bae paced the Bulldogs on Monday with a 4-under 68, her 11th par-or-better round and fifth score in the 60s this season. Georgia also counted a pair of 74s from Jo Hua Hung and Candice Mahé and a 76 from Caterina Don.
Bae mixed five birdies with a lone bogey en route to her 68. The Bulldogs teed off from No. 10 and played the back side of the layout first on Monday. Bae birdied No. 14 and No. 16 and turned at 2-under before moving to 3-under with another birdie at No. 1. After giving that stroke back with a bogey at No. 2, Bae rebounded to birdie No. 3 and closed out her loop with another birdie at No. 9.
"Jenny wants to win or be near the top of the leaderboard in every tournament," Brewer said. "She has a couple of very strong finishes this season but still wants more. She's worked very hard and the way she played today shows that. It's nice to see her walking around confidently and playing well. She played probably her best golf of the season at last year's Regional and today's round set hers up for another great showing here."
Bae is among four golfers tied for second individually, three strokes behind Oregon's Briana Chacon. In addition, Hung and Mahé are tied for 21st, Don is tied for 39th and LoraLie Cowart, who shot 80 on Monday, is tied for 62nd.
No. 2 Oregon, the Regional's top seed, posted a 4-under 284 to grab a three-shot lead over No. 13 Texas. No. 11 Florida is third at 288, followed by the Bulldogs and TCU at 292, No. 23 Arizona at 293, Louisville at 295, North Texas at 296, Oklahoma at 299, Sam Houston and New Mexico State both at 302 and Northern Arizona at 309.
Albuquerque is one of six NCAA Regional sites with 12 teams and six individuals competing in 54-hole tournaments through Wednesday. From each Regional, four teams (24 total) and two individuals (12 total) who are not members of the top-4 teams will advance to the NCAA Championships on May 20-25 at Grayhawk Golf Course in Scottsdale, Ariz.
Georgia will be paired with Arizona and TCU for a second-straight day on Tuesday. The Bulldogs, Wildcats and Forned Frogs will tee off from No. 1 in waves between 10:00-10:44 a.m. ET, with live scoring available via golfstat.com.
---
WBB: UGA Adds UCF Transfer Brittney Smith
Brittney Smith, the 2022 American Athletic Conference Sixth Player of the Year and two-time all-conference selection at UCF, will transfer to join the Georgia Lady Bulldog basketball team, Katie Abrahamson-Henderson announced Monday.
Smith was UCF's second-leading scorer last season as she averaged 10.8 points per game to go with 6.0 rebounds per contest. She scored in double figures 16 times, including in seven of her last eight games, during the 2021-22 campaign. She shot 54 percent from the field for the year and totaled four double-doubles.
Smith helped guide UCF to unprecedented success during her four years with the program. This past year, the Knights captured both The American regular season and league tournament crowns, earned their highest-ever NCAA seeding and knocked off Florida in the first round of the tournament.
"Brittney is one of the most talented forwards in the country," Coach 'ABE' said. "From her freshman year until now, she has developed an inside/out game that makes her an extremely talented forward. She is exceptionally athletic and is a consistent scorer that leads by example in everything she does. Brittney has an infectious personality that her teammates, coaches and fans love. I am excited about the impact she will make on our program this year."
The two-time AAC all-conference selection scored a career-high 26 points in the NCAA tournament win against Florida, hitting 11-of-15 shots (73 percent) from the field. She then followed with an 11-point, five-rebound effort against UConn in the second round.
Smith placed on the Cancun Challenge All-Tournament Team to help UCF go 2-0 in that event. Later in the year, she tallied a double-double of 19 points and 11 boards against Tulsa to open The American Championship, before her 13-point, five-rebound performance against SMU in the semifinals.
Her success this past season came after she earned third-team all-conference honors during her sophomore and junior seasons. She started all 30 games and averaged 10.5 ppg to go with 5.3 rpg during the 2019-20 campaign.
Smith placed on the American Athletic Conference All-Academic Team and was a two-time AAC Honor Roll selection in 2020.
She prepped at Boone High School in Orlando, where the McDonald's All-America nominee was twice named an All-Metro first-team selection. She also earned the Boone HS Female Athlete of the Year honor in 2017-18.
During her high school career, Smith scored over 1,000 career points and averaged 13.9 ppg as a senior. She was also a district high jump champion.
---
Jump To Comments