Jump To Top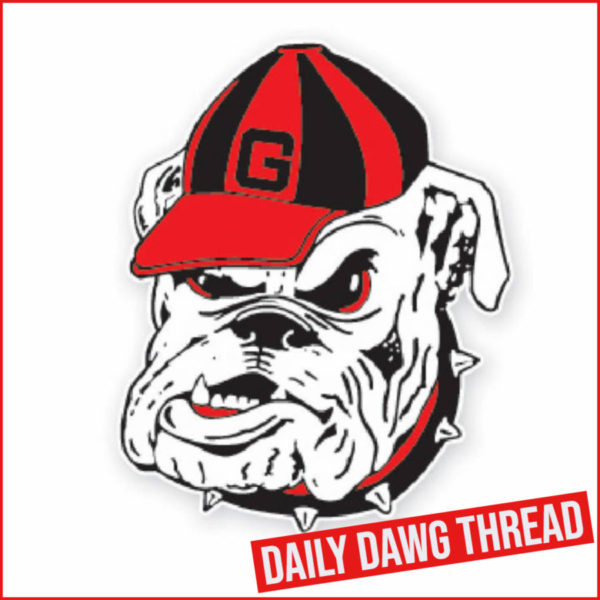 Baseball: Georgia defeated USC Upstate 9-2 Tuesday at Foley Field
"We recognized that we were the better team," graduate Mason LaPlante said. "In games like this, not exactly a huge crowd, and so it's not the same environment as an SEC game. We must create our own energy. Really that's just done through our focus, in my opinion. There was kind of a switch on that front as an offense, just trusting yourself to be able to execute your job, trusting the guy that's going to come behind you and that's what happened that one inning."
Georgia (28-21) recorded 10 hits on the evening, highlighted by a double and a pair of singles by LaPlante. Redshirt freshman Charlie Condon (2-for-5, 1 RBI) extended his hitting streak to seven games and now has reached base in 47 of 49 contests this season. Graduate Connor Tate (2-for-4, RBI) picked up two hits to give him an SEC-leading 76 on the year.
The Bulldogs got on the board in the first. Condon reached on a throwing error and then advanced to second from a single by Tate and a Spartan balk. A groundout allowed Condon to score to put Georgia ahead, 1-0.
USC Upstate (32-17) evened the score, 1-1, with a solo home run in the top of the second by Jace Rinehart. Georgia starter Blake Gillespie was lifted in the third in favor of Zach DeVito. The freshman tossed two innings, allowing one run off two hits.
Graduate Dalton Rhadans (3-1) came in relief in the fifth for the win and struck out the side. The right-hander threw two innings, allowing no runs, and scattered three hits with three strikeouts.
The Spartans added another run in the fifth when Easton Cullison scored off a sacrifice fly to give USC Upstate a 2-1 lead. The Bulldogs rallied in the bottom of the frame with eight runs to take the lead. LaPlante knocked a leadoff double to left field. A single from Condon allowed LaPlante to round the bases to tie the game. Waiting on second, freshman, Josh Tate scored a run of his own after Connor Tate singled to center field to give Georgia the lead. A sacrifice fly from graduate Will David scored Condon, and a passed ball allowed Tate to score. An RBI single by Sebastian Murillo scored sophomore Cole Wagner. LaPlante stepped into the box for the second time during the inning and smacked a two-run single to right field. Georgia tacked on another run as graduate Ben Anderson batted in LaPlante to extend the Bulldogs' lead 9-2.
USC Upstate's Derek Sivec took the loss after hurling three innings, allowing three runs on three hits and one walk.
"It is a huge weekend," Georgia's Ike Cousins Head Baseball Coach Scott Stricklin said. "It is the most important weekend of the season for us because we can put ourselves back in a really good conversation. We have crept our way back into it. Our momentum from last weekend ends if we don't play well this weekend. That is just the way it is. We put ourselves in a position
where I feel like we need to win the series. If we do that, I think we are in a good spot to continue to keep on playing."
The Bulldogs will travel to Columbia, Mo., this weekend to face the Missouri Tigers (27-20, 7-17 SEC). The first pitch of the series will be on Friday at 7:02 p.m. ET.  The series will be live on SEC Network+ and the Georgia Bulldog Sports Network.
Box Score
---
Softball: Georgia begins postseason play today in the SEC Tournament
The No. 2 seed Bulldogs will face off against No. 10 seed South Carolina Thursday at 5 p.m., ET, in the quarterfinals.
Date: Thursday, May 11, 2023
First Pitch: 5 p.m., ET
Location: Fayetteville, Ark.
Stadium: Bogle Park
TV: SEC Network
Play-by-play: Kevin Brown
Analysis: Amanda Scarborough
SEC Tournament Bracket: SECsports.com
Follow the Bulldogs
» Thursday's game will air live on SEC Network. Kevin Brown (play-by-play) and Amanda Scarborough (analysis) will be on the call with Courtney Lyle on the sideline.
SEC Tournament Tidbits
» Georgia's all-time SEC Tournament record is 21-24 (.467) in 21 appearances
» Georgia's lone tournament title came in 2014 in Columbia, South Carolina
» This will be Georgia's third time as the No. 2 seed (2006, 2018); Georgia's record as the No. 2 seed is 1-2
» Georgia is 2-1 against South Carolina in the SEC Tournament, facing off in 1999 and twice in 2002
» The Bulldogs are 0-1 when the SEC Tournament is held in Fayetteville (2010); Georgia dropped a 6-4 decision to Tennessee that season
» Georgia's 21 SEC Tournament wins and .467 percentage ranks tied for fifth in tournament history
» Georgia has reached the tournament finals five times, fourth-most in league history; most recently in 2014 when the Bulldogs won the title
» The Bulldogs rank second with four Championship runner-up finishes (2002, 2004, 2005, 2011)
» Pitching coach Chelsea Wilkinson was the Tournament MVP in 2014 when Georgia won its first and only SEC Tournament championship in Columbia, South Carolina
South Carolina
» Georgia leads the all-time series 46-32
» The Bulldogs swept the Gamecocks in Athens this season
» Georgia is 2-1 against South Carolina in the SEC Tournament, facing off in 1999 and twice in 2002
» UGA has won the last four series against South Carolina
Recapping Action
Georgia traveled to Baton Rouge for its final SEC series of the season last weekend. Georgia claimed the series opener 3-1 over the Tigers. Sara Mosley slugged her 16th home run of the season to put the Dogs ahead in the third inning. Saturday's game was postponed due to rain. LSU bounced back in game one of Sunday's doubleheader, edging the Bulldogs 2-1 to knot the series. The Tigers used five combined runs in the fifth and sixth innings in the finale to run rule the Bulldogs 9-1 in six innings, taking the series.
A Look at What's Ahead
Georgia will await the NCAA Softball Tournament selection show on Sunday, May 14. The selection special will air on ESPN2 at 7 p.m., ET. The Bulldogs are expected to make the 21-straight NCAA Tournament appearance in the program's history. Georgia's all-time NCAA Tournament record is 74-41.
---
WGolf: Bulldogs and Jenny Bae completed their wire-to-wire wins at the Athens Regional
For the second time in three years, Georgia and Jenny Bae swept the team and individual championships at an NCAA Golf Regional on Wednesday. The Bulldogs and Bae completed their wire-to-wire wins at the Athens Regional in impressive fashion at the University of Georgia Golf Course.
"We wanted to win," head coach Josh Brewer said. "We haven't won all year. We felt truthfully that we were the best team on our home golf course. It's nice for that to happen. But just like this week, everyone starts at zero in nine, 10 days in Arizona."
The team and individual Regional sweep is Georgia's third in the last eight seasons under Brewer dating back to 2016. The Bulldogs also took home both titles at the 2016 Bryan Regional and the 2021 Columbus Regional, with Bae also winning there. Georgia and Stanford are the only two teams in the country with three Regional sweeps during that span.
Georgia closed with a 290 on Wednesday to wrap up play at 13-under 851, two shots clear of runner-up South Carolina. That represented the Bulldogs' best-ever postseason score ever and the fifth-best tournament tally in program history.
Bae led the Bulldogs with her second straight 5-under 67 and finished at 13-under 203 and with an six-stroke gap over the field. Bae now owns the two best tourney scores in school history. This week's effort trails only her 16-under mark to win the Illini Invitational last fall.
On Wednesday, Georgia also counted a 1-under 71 from Jo Hua Hung and a pair of 76s from Isabella Holpfer and Candice Mahé.
All five Bulldogs ended up among the top-25 individuals, with Hung finishing fourth at 5-under 211, Holpfer tying for 14th at 219, LoraLie Cowart tying for 20th at 221 and Mahé tying for 24th at 222.
Georgia led by double digits by most of the final round until the Gamecocks closed within two shots with two pairings left on the course. A birdie by Hung offset a South Carolina birdie and a subsequent birdie by Bae increased the final margin to two shots.
"Our coaches did a really nice job of just staying chill the entire time, so I didn't know it was getting close," Hung said. "I just wanted to finish strong. When I played the last two holes I knew it was par-5s, and I needed to finish strong."
Bae's victory carried historical significance from both single-season and career perspectives. The super senior from Suwanee, Ga., became the program's first-ever two-time Regional medalist. Bae also notched her school-record 23rd par-or-better score in 33 rounds this season, breaking the previous record set by Marta Silva Zamora in 2010-11 and Bailey Tardy in 2015-16.
"Wow, I mean it's something that I would hope to achieve," Bae said. "Hearing it honestly doesn't sink in right now. It probably will in a few hours. I'm definitely proud of myself for how far I've come since freshman year, and I'm also super proud of this team for pulling us through, winning Regionals and being able to head into nationals with high hopes and high confidence."
Georgia is advancing to the NCAA Championships for the third consecutive year, the first time the Bulldogs have done so since 2007-09. Georgia will be among 30 teams and six individuals competing at the national championships on May 19-24 at Grayhawk Golf Course in Scottsdale, Ariz.
All 156 competitors will play three rounds for stroke play on May 19-21. The field then will be cut to 15 teams and the top nine individuals not on advancing teams will play a fourth round of stroke play on May 22. Following the fourth round, the individual national champion will be determined and the top eight teams will go on to compete in a match play bracket on May 23-24 to crown the NCAA's team champion.
Georgia's sports a rich history in women's golf. The Bulldogs have captured four national champions, winning the team title in 2001 and producing individual winners in 1980 (Terri Moody), 1984 (Cindy Schreyer) and 1992 (Vicki Goetze). All told, Georgia teams have recorded 21 top-10 and 28 top-20 finishes at the last 44 national championships since 1979.
A year ago, Bae and Mahé tied for sixth individually to lead Georgia to an eighth play showing in stroke play. The Bulldogs reached match play for the first time since the NCAA adopted the current format in 2015. Georgia dropped a 3-2 decision to Stanford, the eventual national champions, in the quarterfinals.
"We've got to go out there with the same confidence, but we also know we can play well because we did it last year," Brewer said. "We're excited to be back and just see if we can have an extra day of golf."
Wednesday's Final-Round Standings
Team Leaderboard
Georgia 279-282-290=851
South Carolina 289-282-282=853
San Jose State 295-288-295=878
Maryland 295-294-290=881
Augusta 301-290-294=885
CUT TO ADVANCE TO NCAA CHAMPIONSHIPS
Ohio State 288-303-296=887
Ole Miss 297-294-299=888
Kansas 300-298-292=890
Furman 297-301-297=899
Kent State 300-299-302=900
Charleston 309-293-301=900
Sacred Heart 312-311-321=944
Individual Leaderboard
Jenny Bae, Georgia 69-67-67=203
Louise Rydqvist, S. Carolina 70-69-70=209
Hannah Darling, S. Carolina 71-72-67=210
Jo Hua Hung, Georgia 72-68-71=211
Mirabel Ting, Augusta 74-72-67=213
Leon Takagi, Kent State 70-73-70=213
Chiara Tamburlini, Ole Miss 70-71-73=214
Angela Garvin, Maryland 71-72-71=214
Antonia Malate, San Jose St. 72-72-71=215
Anna Morgan, Furman 68-72-76=216
Additional Georgia Scores
T14. Isabella Holpfer 71-72-76=219
T20. LoraLie Cowart 69-75-77=221
T24. Candice Mahé. 70-76-76=222
---
MBB: Noah Thomasson, leading scorer in the MAAC, will join the Georgia Bulldogs as a graduate transfer
Thomasson, a 6-3 195-pound guard, averaged 19.5 points per game for the Purple Eagles last season, pacing all MAAC scorers and finishing No. 34 nationally. He earned first-team All-MAAC honors after ranking among the league's top 10 in six statistics. In addition to being No. 1 in scoring, Thomasson was No. 2 in playing time (36.4 mpg), No. 7 in assist-to-turnover ratio (1.38), No. 7 in 3-point percentage (.386), No. 8 in assists (3.5 apg) and No. 10 in field goal percentage (.481).
Thomasson played two seasons at Niagara, starting 60 of 61 games played, compiling 929 points (15.2 ppg), 203 rebounds (3.3 RPG), and 211 assists (3.5 apg). He averaged 10.8 points, 2.8 rebounds, and 3.4 assists while shooting 45.4 percent from the field and 36.1 percent from 3-point range. during the 2021-22 season.
Prior to Niagara, Thomasson played at Butler (Kansas) Community College in 2020-21 and averaged 15.0 points, 4.3 rebounds, and 4.7 assists en route to earning second-team All-KJCCC (Kansas Jayhawk Community College Conference) accolades. As a freshman at Houston Baptist in 2019-20, Thomasson averaged 4.0 points in 24 games, including a season-high 17 against Northwestern State.
Thomasson is a native of Houston, Texas, and as a senior, averaged 19.4 points, 4.6 rebounds, 3.6 assists, and 1.5 steals while leading George Ranch High School to the IUL Regional finals and state playoffs. He was named District 23-6A Most Valuable Player and first-team all-state that season.
Thomasson is the eighth newcomer to ink papers to join the Bulldogs for the next season. He joins three additional transfers and four prep prospects. The first seven signees comprised the nation's No. 19 overall recruiting class, according to 247Sports.com. That ranking is expected to improve with the addition of Thomasson.
In addition to Thomasson, Georgia has announced three more transfers – Jalen DeLoach, an All-Atlantic 10 performer at VCU in 2022-23 who is originally from Savannah, Ga.; RJ Melendez, ESPN.com's No. 56 recruit in the Class of 2021 who played at Illinois the last two seasons; and Russel Tchewa (pronounced chee-wuh), the second-leading rebounder in the American Athletic Conference and second-leading scorer for South Florida last season.
The four high school signees are all ranked among the top-100 prospects in the Class of 2023. Last November, the Bulldogs inked two ESPN.com top-100 prospects – No. 83 Mari Jordan, a small forward from Norcross High School, and No. 90 Dylan James, a power forward from Winter Haven (Fla.) High School. This spring, Georgia added Blue Cain, a shooting guard from Knoxville, Tenn., and the IMG Academy ranked No. 52 by ESPN.com, and Silas Demary Jr., a guard from Raleigh, N.C. ranked as high as No. 41 nationally by On3.com.
Georgia's incoming freshman class is ranked No. 13 by 247sports.com, No. 14 by rivals.com, and No. 16 by On3.com. The quartet is rated as the second-best recruiting class in the SEC according to both 247 and rivals.
During White's first season with Georgia in 2022-23, the Bulldogs improved their win total by 10 victories over the 2021-22 campaign. Georgia's double-digit victory margin was the second-biggest regular-season improvement by any Power 5 program.
---
T&F: Matthew Boling has been named the SEC Men's Scholar-Athlete of the Year for a record-breaking fourth time
Boling becomes the first SEC student-athlete from any sport to win the honor four separate times. The Houston, Texas, native shares this SEC Men's Outdoor Co-Scholar-Athlete of the Year with Arkansas' Ayden Owens-Delerme.
While Boling was named the 2021 SEC Indoor Scholar-Athlete of the Year as well, he garnered the 2022 outdoor honor to close last year and earned the indoor accolade to conclude the 2023 season. Brandon Lord (2014) is the only other Bulldog to earn this accolade outdoors other than Boling since its inception in 2004.
Boling holds a 3.40 GPA and is set to earn his Bachelor degree of Business Administration on Friday. The 2021 CoSIDA Academic Third Team All-American and 2022 College Sports Communicators (CSC) All-District selection is also a U.S. Track & Field and Cross Country Coaches Association (USTFCCCA) All-Academic honoree who is a regular on the SEC Academic Honor Roll.
On the track, the 14-time First Team All-American is currently ranked 12th nationally in the 200-meter dash (20.26) and is the defending SEC outdoor champion in the event. Boling also ran a leg on the 4x400m relay team that shattered the school record and shot to No. 2 on the all-time collegiate list with a 2:58.82 at this season's Texas Relays.
---
Jump To Comments