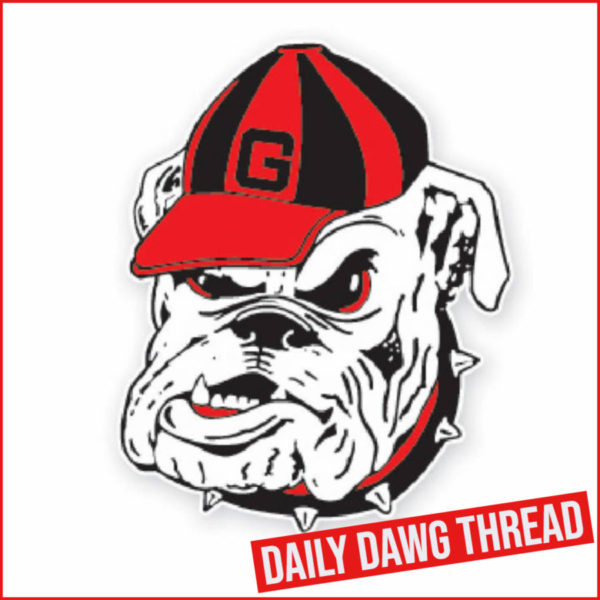 ---
WGOLF: UGA Clinches Berth in NCAA Championships
The Georgia women's golf team opened the final round of the NCAA Albuquerque quickly on Wednesday and never looked back en route to clinching the Bulldogs' second-consecutive – and 24th overall – appearance in the NCAA Championships.
"I've said for six weeks that we were close," head coach Josh Brewer said. "Unfortunately, the results never showed that. Deep down, I knew we were. I was just hoping we wouldn't run out of tournaments before we could prove it."
Georgia wrapped up the 54-hole event at 2-over 866 and in third place at the University of New Mexico's Championship Course. The Bulldogs will be making their first back-to-back appearance in the NCAA Championships since a string of four-consecutive bids from 2006-09.
"We kind of have a chip on our shoulder," Brewer continued. "With the spring we've had, a lot of people have discarded our program and not give us much of a chance. We wanted to come here and make a statement. Hat's off to the ladies out here who stepped up and showed why they came to Georgia. They got us back in the national championships in consecutive years and put us back on the map."
Individually, Jenny Bae and Candice Mahé finished second and third, respectively. Bae, who won medalist honors the Columbus Regional last spring, shot 5-under 213, while Mahé was among a trio tying for third at 3-under 213.
The Bulldogs posted a 2-over 290 on Wednesday, counting a 2-under 70 from Mahé, an even-par 72 from Caterina Don, and a pair of 74s from Bae and Jo Hua Hung. Georgia dropped LoraLie Cowart's 75.
Mahé enjoyed an extremely steady front nine, mixing eight pars with a birdie at No. 3 to turn at 1-under. She got hot thereafter, with birdies at No. 10, No. 13 and No. 14 to move to 4-under before dropping two of those strokes with bogeys at No. 15 and No. 18.
The performance clinched Mahé's second straight top-5 finish in NCAA Regional play. She tied for fifth last spring, with those tourneys representing two of her three top-5 efforts in 19 career events with the Bulldogs.
Overall, Hung tied for 22nd place at 221, Don tied for 25th at 222 and Cowart tied for 48th at 228.
"I'm trying to decide what I'm most proud of today," head coach Josh Brewer said. "Just getting off to that start, because I know they were nervous. We all were. We know it's the most important round of the season."
Cowart was the first Bulldog on the course and notched a birdie. Don, who finished birdie-birdie on Tuesday, opened her day with another on Wednesday and went on to play her first six holes at 3-under.
"Caterina continued the momentum she had at the end of yesterday, and LoraLie starts with birdies two days in a row in her first NCAA Regional," Brewer said. "That kind of let everyone relax. We hit a lull there on a tough part of the course but then all of a sudden made a bunch of birdies to really create the cushion we needed. It's always tough to finish in golf, but we gave ourselves the cushion we needed to figure it out."
Georgia moved to 6-under at one point and pulled within three shots or Oregon, which began the day with an eight-stroke lead over the Bulldogs.
No. 2 Oregon earned the team and individual titles. Medalist Briana Chacon shot 9-under to lead the Ducks to a 4-under 860 team total. Oregon, No. 13 Texas, the Bulldogs, and TCU earned the coveted spots in the NCAA Championships field. The Horned Frogs edged No. 11 Florida by a shot and No. 23 Arizona by two strokes to claim the fourth and final ticket for the NCAAs from Albuquerque.
"Today was hard," Brewer said. "We're mad because we do feel like we had a chance to win. But at the same time, you want to make sure you have a tee time in Arizona next Friday. That's what we did."
A year ago, Georgia swept the team and individual titles at the Columbus Regional before failing to reach the final round of stroke play and finishing 18th.
"Last year, we celebrated," Brewer said. "We probably didn't go out there as focused as we should have been. Honestly, we played poorly. That's on us. This year, we've already said it's more of a business trip. We always have fun, but we're going out there spend an entire week and have tee times all the way past the weekend."
The NCAAs will feature 54 holes of stroke play next Friday-Sunday. The field will then be cut to the top-15 teams and the top-9 golfers not on advancing teams. That group will compete a fourth round of stroke play on Monday (May 24), with the NCAA individual champion crowned and the top-8 teams entering a match play bracket thereafter. The quarterfinals and semifinals of match play will be on May 25 and the championship will be held on May 26.
Georgia has long been one of the college golf's premier women's programs, headlined by four total national titles – one team and three individual. The Bulldogs won the 2001 NCAA title. Terri Moody earned medalist honors at the 1981 AIAW Championships, while Cindy Schreyer and Vicki Goetze took home individual crowns at the 1984 and 1992 NCAA Championships, respectively.
As a team, the Bulldogs sport 20 top-10 and 27 top-20 team finishes at AIAW and NCAA Championships since 1979. Individually, Georgia golfers have produced 36 top-20 efforts at the national championships.
---
SOFTBALL: Dawgs Fall to Ole Miss in SEC Tourney
The Georgia Bulldogs fell to the Ole Miss Rebels in the first round of the SEC Tournament Wednesday, 9-5, at Katie Seashole Presley Stadium.
The Georgia offense out-hit the Rebels in the game, 14-8, led by a four-hit night from sophomore Ellie Armistead. Her four hits was the most by a Georgia Bulldog in an SEC Tournament game. Junior Sara Mosley contributed three hits while Jayda Kearney added two.
Madison Kerpics (18-9) pitched two and two-thirds in her start in the circle, allowing six runs on five hits. Britton Rogers and Lauren Mathis combined for the final three and a third innings in the circle for the Bulldogs (40-16).
A solo home run off the bat of Mosley, her 17th of the season, broke through the scoreless tie in the top of the third for the Bulldogs, 1-0. Kearney followed with a double off the wall in center then took third on a wild pitch. She came in to score on a sharply hit infield single by Sydney Kuma to widen Georgia's lead to 2-0 in the third.
Ole Miss (39-16) responded in a big way in the home half of the inning. Sparked by a two-run home run to tie the game off the bat of Abbey Latham, the Rebels put up six runs in the frame to go ahead 6-2 as the game entered the fourth inning.
The Rebels widened their lead on a three-run home run in the fourth, 9-2.
Georgia began chipping away at the lead in the top of the fifth. Back-to-back singles and a hit by pitch loaded the bases with no out. RBI groundouts from Lyndi Rae Davis and Sydney Chambley pushed two runs across. Kuma touched home on an RBI single to left from Armistead, cutting the Ole Miss lead to 9-5.
The Bulldogs attempted a late-inning comeback in the seventh, loading the bases on three-straight singles. Georgia's comeback fell short as Ole Miss held on to win the game 9-5.
Georgia will await its placement in the NCAA Tournament. The selection show will air Sunday, May 15 at 7 p.m., ET, live on ESPN 2.
---
BASEBALL: UGA Opens Series With Tennessee Tonight
The Georgia Bulldogs face top-ranked Tennessee starting Thursday in Knoxville. Game times are 7 pm ET Thursday (ESPNU), then at 5:30 pm ET on Friday (SEC Network) and 1 pm ET on Saturday (SECN+). The entire series will be available on the Georgia Bulldog Sports Network.
Georgia is ranked as high as No. 22 (USA TODAY Sports Top 25 Coaches) in the major polls, plus has the nation's No. 9 RPI. The Volunteers (43-6, 20-4 SEC) have already clinched the Eastern Division crown. Last year, Georgia went 3-4 against teams ranked No. 1, winning a road series over Vanderbilt, dropping two of three at Arkansas, and then lost to the top-ranked Razorbacks at the SEC Tournament.
Georgia is batting .289 with 57 home runs while posting a 5.50 ERA and a .977 fielding percentage. The Volunteers are batting .306 with 115 home runs, a 2.26 ERA, and a .980 fielding percentage. UT is 31-2 at home and coming off their first series loss of the season, dropping two of three at Kentucky. The Bulldogs are 8-8 on the road. Georgia trails in the UT series 124-119 in records back to 1909. UT has won the past two series 2-1 in Knoxville in 2019 and in Athens last year. Georgia last won a series over the Vols in 2019 (2-1 in Athens) and last won one in Knoxville in 2017 (2-1).
Junior RHP Jonathan Cannon (9-1, 2.38 ERA, 64.1 IP, 58K, 6BB), who is on the Golden Spikes Midseason Award watch list, leads the SEC in victories after picking up his ninth Saturday beating No. 14 Vanderbilt. In SEC action, Cannon leads the league with a 6-0 mark and 2.37 ERA in six starts. In his Bulldog career, Cannon improved to 16-3 with a 2.91 ERA in 28 appearances including 22 starts. The only Bulldog to ever lead the SEC in victories in a season was two-way star Derek Lilliquist in 1987. That year, he went 14-3 with a 2.24 ERA, 7 CGs, and hit .300-19-63 in leading Georgia to its first College World Series. He was a first round pick of the Atlanta Braves as a pitcher (6th overall) and enjoyed an eight-year MLB career and later was an MLB pitching coach for St. Louis and Washington. Georgia's rotation for the UT series will feature junior RHP Nolan Crisp (1-3. 5.17 ERA) on Thursday followed by Cannon on Friday and sophomore LHP Liam Sullivan (3-3. 4.91 ERA) on Saturday.
Bulldog graduate LF Connor Tate (.354-9-49) leads the team in batting this season and has been even better in SEC action at .386-6-23. He has a team-best 21 multi-hit games this year and currently owns an eight-game hitting streak. Against Vanderbilt, he batted .583 (7-for-12) with three doubles, a home run and seven RBI. His twin brother, graduate SS/3BCole Tate (.317-2-16) returned to action in the VU series after missing 13 games with a stress fracture in his leg. Tate started all three games at third base and had perfect fielding in three total chances while going 1-for-8 at the plate as he played around six innings each game. He is cleared to play all nine innings each game in this series.
Probable Pitching Matchups: UGA vs. UT
G49 #11 Nolan Crisp (1-2, 4.72, RHP, RJr.) vs. Chase Dollander (6-0, 2.66 ERA), RHP, So.
G50 #12 Jonathan Cannon (8-1, 2.04, RHP, Jr.) vs. Blake Tidwell (1-1, 3.18 ERA), RHP, So.
G51 #14 Liam Sullivan (3-2, 5.12, LHP, So.) vs. TBA
LiveStats Link for UT Road Series: https://utsports.com/sidearmstats/baseball/summary
Georgia Baseball Radio Links/TV Stream
Georgia Bulldog Sports Network (Announcers: Jeff Dantzler & David Johnston)
Free audio streaming of all Georgia Bulldogs games can be heard using the Gameday LIVE app.
Optimized for iOS7+ and Android 4.0+, Georgiadogs.com Gameday LIVE is now available for both smartphone and tablet in App Store and Google Play marketplaces. Georgiadogs.com Gameday LIVE is the official mobile application of Georgia athletics. Get the app here: georgiadogs.com/wireless/.

Thursday Pregame Radio Show at 6:40 pm ET: https://georgiadogs.com/watch/?Live=4179&type=Live
Friday Pregame Radio Show at 5:10 pm ET: https://georgiadogs.com/watch/?Live=4180&type=Live
Saturday Pregame Radio Show at 12:40 pm ET: https://georgiadogs.com/watch/?Live=4181&type=Live
SEC Network+ TV Links
ESPNU/SEC Network (Announcers: Dave Neal & Kyle Peterson); SEC Network+ (Announcers: Andy Brock & TBA):
Thursday ESPNU Link: https://www.espn.com/watch/player?id=4f2b67a4-a6e6-44a2-9c37-8353842b2a60
Friday SEC Network Link: https://www.espn.com/watch/player?id=94467538-b9ca-4489-9ef9-695ec6236188
Saturday SEC Network+ Link: https://www.espn.com/watch/player?id=27c12951-020c-4b8b-a1a8-a942ada95ebe
---
T&F: Matthew Boling Named SEC Scholar-Athlete Of The Year – Again
Georgia track and field junior sprinter Matthew Boling has been named the Southeastern Conference Men's Scholar-Athlete of the Year for the second time, according to a league announcement Wednesday.
This complements his 2021 SEC Indoor Scholar-Athlete of the Year honor. Boling is the first outdoor Scholar-Athlete for the Bulldog men since Brandon Lord garnered the honor in 2014. The Georgia women have also won three of these awards, including Keturah Orji's honors in 2016 and 2018.
Boling, a native of Houston, Texas, holds a 3.44 GPA as a Marketing major. The 2021 CoSIDA Academic Third Team All-American is also a U.S. Track & Field and Cross Country Coaches Association (USTFCCCA) All-Academic honoree who is a regular on the SEC Academic Honor Roll.
Boling has the nation's fastest wind-legal 100-meter dash this season after clocking a school record 9.98 to win the Tom Jones Memorial. He is tied for the country's lead in the 200m with a school record 19.92 that he ran to grab top honors at the Georgia Tech Invitational. In addition, Boling was a leg on school record 4x400m relay team that registered a 3:02.10, which is ranked third nationally, at the Tom Jones meet earlier this year.
What's Next For The Bulldogs?: Boling and the Bulldogs start the SEC Outdoor Championships in Oxford, Miss., on Thursday. The meet runs through Saturday as Georgia enters into its first of three postseason meets.
---
T&F: SEC Championships Begin Today in Oxford
Georgia traveled to Oxford, Miss., on Tuesday in preparation for the Southeastern Conference Outdoor Championships at the Ole Miss Track & Field Complex scheduled for Thursday through Saturday. Ole Miss last played host to the SEC meet in 2004 during a meet where the Georgia men and women each finished third overall.
When Do The Bulldogs Start?: Four Georgia women – juniors Ana da Silva, Mia Anderson, Elsie Igberaese and sophomore Charlotte Cattermole-Williams – will start the meet in the women's hammer throw at 1 p.m. ET. Senior Johannes Erm begins the decathlon competition for Bulldog men with the 100-meter dash at 3 p.m. on the first day followed by the dec's long jump, shot put, high jump and 400m. The first open event on the track for UGA is the women's 800m prelims with senior Halle McClintock and sophomore Charlotte Augenstein slated to run at 7:30 p.m.
Who Is Ranked In The SEC?: A total of 16 SEC men and women's track and field programs are included in the latest U.S. Track & Field and Cross Country Coaches Association (USTFCCCA) top 25 national rankings released Monday, including 10 in the top 10. A nation-leading eight SEC men's teams are ranked: No. 2 Alabama, No. 3 Florida, No. 4 LSU, No. 5 GEORGIA, No. 6 Texas A&M, No. 12 Tennessee, No. 15 Kentucky and No. 18 Arkansas.
A nation-best eight SEC women's teams are also ranked in the top 25: No. 2 Texas A&M, No. 3 Florida, No. 4 LSU, No. 5 Arkansas, No. 7 Kentucky, No. 17 South Carolina, No. 20 Ole Miss and No. 22 Auburn.
Where To Catch The SEC Championships: The ESPN broadcast talent includes Dwight Stones, Dan O'Brien, John Anderson and Larra Overton during the meet coverage.
SEC Network+ / SEC Network info:
Day One – Thursday, May 12
SEC Network+ – 1:00-7:15 PM (Stream Only): http://gado.gs/9bd
SEC Network+ – 7:30-10:30 PM (Broadcast): http://gado.gs/9be
Day Two – Friday, May 13
SEC Network+ – 2:45-6:45 PM (Stream Only): http://gado.gs/9bf
SEC Network+ – 7:00-10:30 PM (Broadcast): http://gado.gs/9bg
Day Three – Saturday, May 14
SEC Network+ – 1:30-5:45 PM (Stream Only): http://gado.gs/9bh
SEC Network – 6:00-10:00 PM (Broadcast): http://gado.gs/9bi
Live Results: For results throughout the weekend, please visit: http://gado.gs/9bb
Coach Caryl's Comments: "The SEC Championship meet is not only the start to the postseason, but it is also a display of the immense talent that our conference boasts year in and year out," said first-year Bulldog head coach Caryl Smith Gilbert. "Annually if you have success at this meet, you will have success in the next rounds so we have worked hard to prepare for these next three days. I am still always looking for improvements to our personal bests and hoping that trend continues in Oxford. Go Dawgs!"
What Bulldogs Are Competing?: For the Lady Bulldogs, graduate transfers Jamari Drake, Julia Harisay, seniors Imani Carothers, Destiny Jackson, Titiana Marsh, McClintock, juniors Anderson, Sara Bailey, Anna Marian Block, da Silva, Igberaese, Shelby Tyler, sophomores Augenstein, Cattermole-Williams and freshmen Eddiyah Frye and Elena Kulichenko traveled for SECs.
On the men's side, graduate transfer Ty Kunzman, seniors Sam Bowers, Darius Carbin, Alejandro Collins, Delano Dunkley, Erm, Elija Godwin, Ahmed Magour, Clay Pender, Alencar Pereira, juniors Gavin Beverage, Matthew Boling, Caleb Cavanaugh, Wesley John, sophomore Chase Condra and freshmen Noah Hayes and Bryce McCray will represent Georgia.
---
Jump To Comments