Jump To Top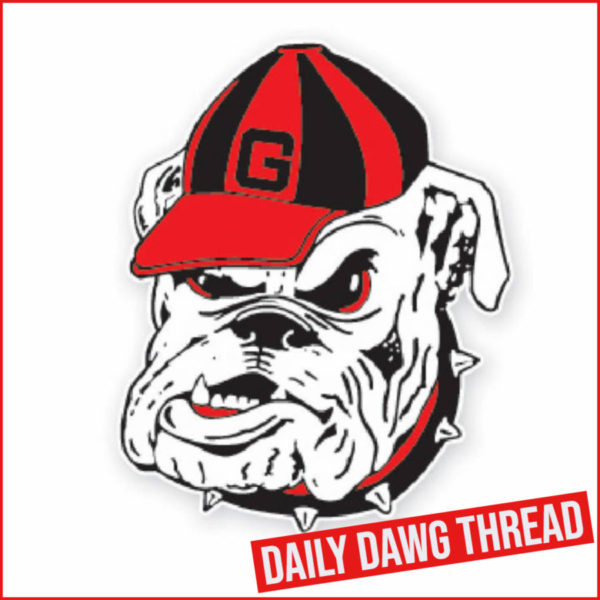 ---
MGolf: Led by a 6-under-par 65 from senior Ben van Wyk, the team carded an 18-under-par 266 on Monday to grab the early lead at the NCAA Bath Regional
Led by a 6-under-par 65 from senior Ben van Wyk, the University of Georgia men's golf team carded an 18-under-par 266 on Monday to grab the early lead following the opening round of the NCAA Bath Regional at Eagle Eye Golf Club. The Bulldogs' opening round of 18-under-par marks the second-best round in post-season history, behind the efforts of the 2008 squad that shot 19-under 265 at the East Regional.
The 13-team field at the Calusa Cup features the four teams that are ranked in the Bushnell/Golfweek Division I Coaches poll. The Bulldogs hold the 18-hole team lead after firing an 18-under-par 266. Tournament host Michigan State and fourth-ranked Illinois are tied for second at 12-under-par 272, while No. 15 Texas is fourth at 9-under-par 275 and Little Rock and No. 22 Oregon are tied for fifth at 5-under-par 279. van Wyk holds the 18-hole individual lead after shooting an opening round of 6-under-par 65.
Junior Caleb Manuel was next among Bulldog golfers, tying his career-best with an opening round of 5-under-par 66 (T2). He was followed by senior Connor Creasy who is tied for fifth after carding a 4-under-par 67 and sophomore Buck Brumlow who is tied for 12th after tallying a round of 3-under-par 68. Sophomore Maxwell Ford rounded the Bulldogs with an opening round of even-par 71 (T41).
Georgia will return to the course Tuesday, May 16 for round two of the NCAA Bath Regional. You can follow along at Golfstat.com.
---
Baseball: Georgia returns to Foley Field tonight when it plays host to Western Carolina
The Bulldogs (28-24) conclude non-conference action against the Catamounts (21-29). Georgia, under the direction of Ike Cousins head coach Scott Stricklin, has a record of 18-7 in non-conference games this season. The Catamounts, led by first-year coach Alan Beck, notched a home series win over The Citadel this past weekend. They are 7-14 in true road games this year.
Series History: Georgia holds a 38-19 edge in the series history with WCU, as it dates to 1953. The teams last met in 2016 in Athens, with the Bulldogs posting a 6-0 victory. The last six meetings have been in Athens, with Georgia's last visit to WCU in 2007 and which resulted in a 12-7 Bulldog win. The Catamounts' last win in the series came in 2013 by a score of 12-7.
On The Mound: Georgia will start freshman RHP Blake Gillespie (0-1, 14.66), and the Catamounts counter with freshman RHP Brandon Eldridge (0-3, 10.54). This will be the fourth career start for each pitcher. Gillespie started last Tuesday against USC Upstate and went two innings and allowed one run on two hits as part of a staff night. He did not pitch in the Missouri series.
This year, the Bulldogs have a 6.41 ERA with 477 strikeouts and 249 walks. Opponents are batting .271 versus Georgia. WCU has a 6.77 ERA with 360 strikeouts and 227 walks. Opponents are hitting .292 against the Catamounts.
Condon Headlines Sluggers At The Plate: Georgia is batting .289 with 94 home runs, a .387 OB% and is 33-for-39 in stolen base attempts.
Redshirt freshman 1B/OF Charlie Condon is one of the leading hitters in the SEC and chasing the team's triple crown, batting .415-24-65. He has an SEC-best .850 SLG% (ranks 3rd nationally). In the SEC, Condon is the co-leader (with Connor Tate) in Hits. Condon ranks second in the league in batting, home runs, and total bases and is fourth in RBI and OB%. He now holds the SEC Freshman record for Home Runs.
Tate ranks second on the club in batting at .390-15-53, while junior Parks Harber rounds out this trio of sluggers at .281-17-53
The Catamounts are batting .278 with 68 home runs, a .377 OB%, and are 22-for-31 in stolen base attempts. Their leading power hitters are junior Pascanel Ferreras (.327-11-51), junior Nate Stocum (.250-12-44), and junior James Hinson (.279-11-31).
Flashing The Leather: Georgia ranks third in the SEC and 13th nationally in fielding at .980 with 35 errors this season. The school record is .980, set in 2019. WCU is fielding .961 with 72 errors.
On Deck: The Bulldogs finish the regular season with an SEC series against fifth-ranked LSU (39-12, 17-9 SEC) starting Thursday at Foley Field.
Radio/TV/Live Stats Information
Tuesday, May 16: Georgia vs. Western Carolina, 6:02 p.m. (Foley Field)
Radio: Georgia Bulldog Sports Network (Jeff Dantzler & David Johnston): https://georgiadogs.com/watch/?Live=4409&type=Archive
TV: SEC Network+ (Matt Stewart & Jason Jacobs): https://www.espn.com/watch/player?id=fa7b3103-23b5-4d2e-9794-3cf4ba4289cf
Live Stats: https://georgiadogs.com/sidearmstats/baseball/summary
Tickets/Parking/Promotion Information
* A limited number of tickets are available in the Left Field Bleachers and in the Right Field Bleachers.
* Fans can get seats from other fans through our official secondary ticketing partner StubHub.
* Fans with tickets who are unable to come are encouraged to transfer them to other Bulldog fans, return them to UGAAA or resell them on StubHub.
* Foley Field Gates open one hour before game time.
* Free parking is available in the commuter surface lot behind the outfield.
---
Jump To Comments