Jump To Top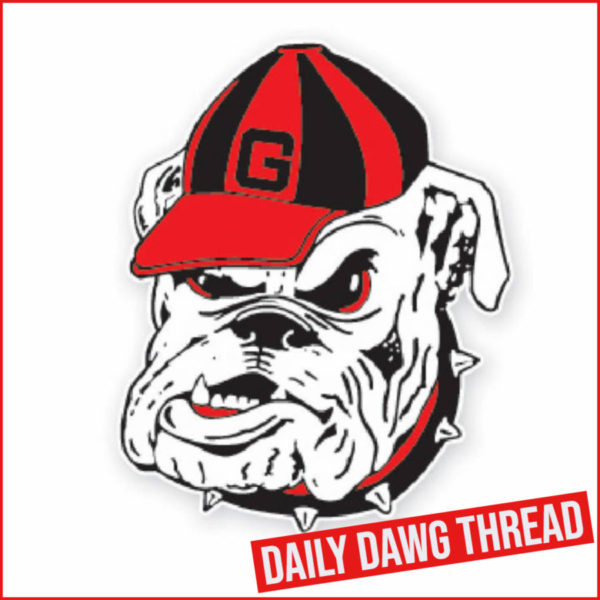 MGolf: Georgia's lead grows in Bath Regional
Led by a 6-under-par 65 from sophomore Maxwell Ford, the University of Georgia men's golf team carded a 10-under-par 274 on Tuesday to extend its lead following the second round of the NCAA Bath Regional at Eagle Eye Golf Club.
The 13-team field at the NCAA Bath Regional features four teams that are ranked in the Bushnell/Golfweek Division I Coaches poll. The Bulldogs hold the 36-hole team lead with a two-round total of 28-under-par 540 (266-274). Fourth-ranked Illinois is second at 18-under-par 550 (272-278), while No. 22 Oregon is third at 15-under-par 553 (279-274), No. 15 Texas is fourth at 12-under-par 556 (275-281), and tournament host Michigan State is fifth at 11-under-par 557 (272-285). Georgia senior Ben van Wyk holds the 36-hole individual lead at 9-under-par 139. 
The Bulldogs were paced by sophomore Maxwell Ford who carded a round of 6-under-par 65, while van Wyk and junior Caleb Manuel each posted rounds of 3-under-par 68. Senior Connor Creasy and sophomore Buck Brumlow rounded out the Bulldogs with rounds of 2-over-par 73 and 3-over-par 74.
van Wyk holds the solo lead and leads Georgia with a 36-hole total of 9-under par 133 (65-68), while Manuel is tied for second at 8-under-par 134 (66-68) and Ford is tied for fourth at 6-under-par 136 (72-65). The Bulldogs are rounded out by Creasy who is tied for 21st at 2-under-par 140 (67-73) and Brumlow who is tied for 31st at even-par 142 (68-74).
Georgia will return to the course Wednesday, May 17 for the final round of the NCAA Bath Regional. The top five teams will advance to the NCAA Championships in Scottsdale, Arizona on May 26-31 at Grayhawk Golf Club. You can follow along at Golfstat.com.
---
WTennis: Georgia set for Michigan in quarterfinals of NCAA Tournament
Date: Wednesday, May 17
Time: 5 p.m.
Location: Lake Nona, Florida
Site: USTA National Campus
Tournament Central Page: https://link.edgepilot.com/s/1e4835aa/ujy4V8GM5kmCyWjxCTBVWA?u=https://gado.gs/2n9
Live Scoring: https://link.edgepilot.com/s/0b60987b/0NIZiSe4gUSxd_kxtZD4pA?u=https://gado.gs/akt
UGA Season Stats: https://link.edgepilot.com/s/983f73d4/qYOowcYtqUya0uWYB8LZTw?u=https://gado.gs/9yj
Broadcast/Live-Streaming
The Quarterfinals will be available via PlaySight on the USTA National Campus website and will also be streamed on Cracked Racquet's YouTube page with commentary. Friday and Saturday will be on Tennis Channel (formal announcement coming early this week), while Cracked Racquets will be streaming some of Friday's action as well. Cracked Racquets will stream the entire individual event in addition to those matches being available on PlaySight.
NCAA History
The Georgia women — which won the 2023 SEC tournament title — received a bid to the NCAA Tournament for the 36th-straight year with an all-time tournament record of 94-33. The 2023 season marks the 12th consecutive year the Bulldogs have earned a host position for the first and second rounds of the tournament. The Georgia women have two NCAA titles (1994 and 2000), while a Bulldog has won the NCAA singles championship three times (1984 Lisa Spain, 1994 Angela Lettiere, and 2010 Chelsey Gullickson).
2023 SEC Tournament Champions
The fourth-ranked University of Georgia women's tennis team defeated second-ranked Texas A&M 4-2 on at the Billingsley Tennis Center in Fayetteville, Arkansas to claim the 2023 Southeastern Conference Tournament Championship. This marks the ninth SEC Tournament title in program history and the 20th overall SEC crown. Graduate Meg Kowalski and sophomore Guillermina Grant earned All-SEC Tournament team honors and Kowalski was tabbed the Most Valuable Player.
Built to Last
Under the direction of Coach Wallace, Georgia has finished first or second in the SEC 29 times.
2023 ITA National Team Indoors Runner-Up
After defeating sixth-ranked Stanford, 15th-ranked Oklahoma and 14th-ranked Iowa State, the Bulldogs made the program's ninth ITA Indoors finals appearance – a rematch with No. 2 North Carolina. Despite a spectacular run, Georgia fell to the Tar Heels 4-0.
---
Baseball: Georgia's game against Western Carolina Tuesday at Foley Field was canceled due to rain
Georgia's baseball game against Western Carolina Tuesday at Foley Field was canceled due to rain. The game will not be made up.
Georgia was leading 3-1 in the bottom of the first when rain and lightning halted play. Following a 75-minute delay and thunderstorms still present, the game was rained out.
The Bulldogs (28-24, 10-17 SEC) turn their attention to fifth-ranked LSU as the Tigers visit Foley Field for the final SEC series starting Thursday. LSU (39-12, 17-9) is in second place in the Western Division trailing SEC leader Arkansas (38-13, 19-8 SEC).
The Bulldogs are aiming to make the SEC Tournament which is only for the top 12 teams in the conference, and 10 teams have already clinched a spot. Currently, Georgia is tied for 11th with Missouri as both squads are 10-17 in the league with the Tigers holding the tiebreaker. Mississippi State (25-26, 8-19) is the only other team in the running for one of the final spots. MSU plays host to Texas A&M while Missouri is at Auburn.
The Catamounts (21-29) head to Oregon State for a series starting Thursday.
---
Jump To Comments