Jump To Top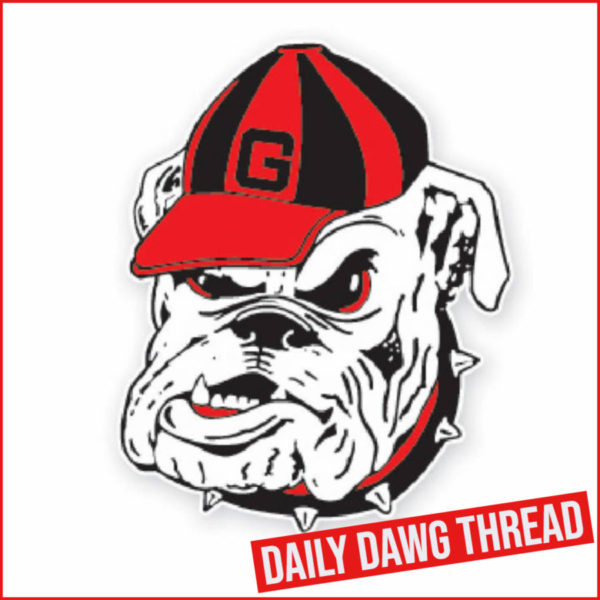 Baseball: No. 5 LSU powered past UGA 8-5 Thursday at Foley Field
Three runs in the top of the 12th inning powered No. 5 LSU past the University of Georgia 8-5 Thursday at Foley Field before 3,088 spectators.
"We fought," Georgia's Ike Cousins Head Baseball Coach Scott Stricklin said. "That is the thing, we fought. We battled against obviously a really good baseball team. We went toe-to-toe, but we just came up short. We have to turn the page. We have Charlie Goldstein going tomorrow. We have a really good guy going for us tomorrow. We have to get ready to compete. If we compete like that, we are going to have another chance to win tomorrow. We have to finish good teams like that off."
Georgia (28-25, 10-18 SEC) tallied seven hits on the evening, highlighted by a solo home run by graduate Will David to get the Bulldogs on the board in the fifth, along with a double and home run by junior Sebastian Murillo. It was solo home runs by Murillo and graduate Ben Anderson that sent the game to extra innings after LSU led 5-3 going to the bottom of the ninth. Bulldog senior Nolan Crisp made his 15th appearance, blanking the Tigers for 2.1 innings in relief of starter Jarvis Evans.
LSU (41-12, 18-9 SEC) jumped ahead in the second as Brayden Jobert sent a two-run homer to right field and plated Jordan Thompson, 2-0. Evans was lifted in the fourth in favor of Crisp with two outs and a pair of runners on after throwing 92 pitches. The freshman tossed 3.2 innings, allowing two runs on four hits with four strikeouts as Crisp forced a ground out to close the frame.
After Georgia was blanked for four innings, a leadoff solo home run by David, his sixth of the season, put the Bulldogs on the board off LSU ace Paul Skenes. Murillo followed up with a double to the center field wall before graduate Mason LaPlante knocked an RBI single to score Murillo as Georgia knotted the score, 2-2.
A solo home run off the bat of Hayden Travinski in the eighth gave LSU a one-run lead over the Bulldogs. Thompson followed with a solo homer of his own as the Tigers grabbed a two-run lead, 4-2. Georgia cut the Tigers' lead to one run in the bottom of the eighth. Graduates Ben Anderson and Connor Tate drew walks as junior Park Harber reached on a fielder's choice that advanced Anderson to third. A dropped pop-up by LSU shortstop Jordan Thompson allowed Anderson to score as the Bulldogs trailed 4-3. Skenes finished with 12 strikeouts in seven innings and got a no-decision.
LSU added a run in the ninth with the Tigers' third solo home run of the night, hit by Dylan Crews to left field, 5-3. The Bulldogs rallied in the bottom of the frame as Murillo and Anderson cranked solo home runs to force free baseball.
Sophomore Chandler Marsh struck out the side in the 10th and had four strikeouts but suffered the loss after giving up two runs on two hits. LSU's Thatcher Hurd (4-2) earned the win, throwing five innings and scattering two runs on three hits. LSU used a two-run home run by Josh Pearson to score Travinski and a solo homer by Thompson to boost the Tigers in the 12th frame.
The second game of the series will be played Friday at 6:02 p.m. The matchup will be live on SEC Network+ and the Georgia Bulldog Sports Network.
Box Score
---
MTennis: NCAA quarterfinal match suspended due to weather
The University of Georgia men's tennis team's NCAA quarterfinals match against Ohio State has been suspended due to inclement weather in Lake Nona, Fla.
Georgia and Ohio State will now play NOT BEFORE 12:30 p.m. Friday. Men's semifinal matches will be moved to Saturday, with the championship now set to take place on Sunday. Match times for the semifinals and championship will be announced tomorrow.
The schedule on the women's side remains unchanged. Georgia's women's team plays No. 1 North Carolina in the semifinals at 5:30 p.m. Friday.
Schedule for Friday's Georgia Matches
Friday, May 19
NCAA Men's Quarterfinals
NB 12:30 p.m. — #6 Georgia vs. #3 Ohio State
NCAA Women's Semifinals
5:30 p.m.— #4 Georgia vs. #1 North Carolina
---
Softball: No. 14 Georgia opens the 2023 NCAA Softball Tournament at Jack Turner today, facing off against North Carolina Central at 4:30 p.m.
Date: Friday, May 19-Sunday, May 21, 2023
Location: Athens, Ga.
Stadium: Jack Turner Stadium
Tickets: $10 Daily Tickets
Participating Teams:
Virginia Tech (37-18)
Boston University (51-8)
North Carolina Central (19-33)
Media Information
Streaming: ESPN+
TV: TBD
Play-by-play: Chuckie Kempf
Analysis: Brittany McKinney
NCAA Tournament Bracket: NCAA.com
Live Stats: NCAA.com
Twitter Updates: @UGAsoftball
The Athens Regional features the 14th-seeded Bulldogs, Virginia Tech, Boston University, and NC Central in the double elimination tournament. Virginia Tech and Boston U kick off the Athens Regional Friday at 2 p.m.
Follow the Bulldogs
» Every game of the NCAA Tournament Regional and Super Regional rounds will stream live on ESPN+ (subscription required). Chuckie Kempf (play-by-play) and Brittany McKinney (analysis) will be on the call live from Athens.
» Some games may be chosen by linear television. Network designation will be announced when it comes available.
» Live stat links can be found on the interactive NCAA Tournament bracket on NCAA.com.
» Live Twitter updates will be available on the official Twitter page of Georgia softball, @UGAsoftball.
BULLDOGS BULLETIN
NCAA Tournament Tidbits
» 2023 will be Georgia's 21st-consecutive NCAA Tournament appearance
» Georgia's all-time record in postseason is 77-43 including 58-21 in regional play
» As a team, Georgia has advanced to 11 Super Regionals and five Women's College World Series, most recently 2021
» Athens and Jack Turner Stadium will host its 12th NCAA Regional in 2023 (2004, 2005, 2006, 2010, 2011, 2012, 2014, 2015, 2016, 2018, 2021)
» The Bulldogs are 43-11 all-time in NCAA Tournament games in Athens
» When Athens has hosted the Regional round, Georgia has advanced to the Supers nine of 11 times (2004, 2006 being the only times Georgia did not advance out of Athens)
» Georgia has never matched up with Virginia Tech, Boston University, or NC Central in the NCAA Tournament
» The Bulldogs have only been the 14 seed once (2015); Georgia fell on Saturday of the Regional and worked through the elimination bracket to win the Regional, but lost in Supers at No. 3 Michigan
Recapping Action
Georgia softball fell to South Carolina in an extra-inning affair, 2-1, in the SEC Tournament quarterfinals Thursday at Bogle Park. Madison Kerpics pitched five innings in her start, suffering a no decision. Kerpics allowed one run on two hits, striking out six and walking only one batter. Shelby Walters suffered the loss in relief, allowing one run on three hits in three innings out of the pen. Walters struck out three batters. Sara Mosley was responsible for two of Georgia's five hits including a double. Sydney Chambley's third inning home run was the Bulldogs' lone run.
Georgia's Regular Season At A Glance
– 39-12 overall record // 16-7 SEC record (2nd place)
– Picked to finish sixth in preseason SEC poll
– Most SEC wins (16) since 2018 (16-8)
– 11 top-25 RPI wins // 20-11 vs. 1-50 RPI teams
– 26 home victories // 13-6 away from Athens
– Top 10 nationally in three offensive averages
– Leads SEC in five offensive categories
– Improved ERA from 4.05 in 2022 to 2.29 (-1.76)
– SEC ERA improved from 5.69 to 2.82 (-2.87)
Georgia in the Polls
Georgia's rankings after Week 14:
– NCAA Tournament seed: 14
– USA Today/NFCA: 14
– ESPN/USA Softball: 12
– D1Softball: 7
– Softball America: 9
– RPI: 17
Six Bulldogs Earn All-SEC Honors
A total of six Georgia Bulldogs were named to the 2023 All-SEC Softball Teams. Outfielder Jayda Kearney, second baseman Sydney Kuma, third baseman Sara Mosley, and pitcher Shelby Walters all earned First Team accolades. First baseman Jaiden Fields and pitcher Madison Kerpics appear on the Second Team. Additionally, Kuma was recognized on the SEC All-Defensive Team. Georgia's six All-SEC picks is the most by the Bulldogs since 2016 when seven were honored. Additionally, this is the first time Georgia has placed two pitchers on the All-Conference squads in program history.
Series Histories
Virginia Tech
» Georgia leads the all-time series 5-2
» The Bulldogs are 4-1 against the Hokies in Athens
» Georgia and Virginia Tech last met in Athens in 2019; splitting a pair of games
» Prior to 2019, the teams has not faced off since 2010
Boston University
» The all-time series is tied 1-1
» Both meetings were in Athens in 2022; BU won the first game 6-1 then Georgia won the next day, 8-1
NC Central
» First-ever meeting
---
WTennis: No. 3 ranked/No. 4 seed Georgia (26-4) vs No. 1 North Carolina (33-1) in NCAA Semifinals
Date: Friday, May 19
Time: 5:30 p.m. ET
Location: Lake Nona, Florida
Site: USTA National Campus
MEDIA INFORMATION
Tournament Central Page: (Click Here)
Live Scoring: (Click Here)
Broadcast/Live-Streaming
The semifinals will be carried live on the Tennis Channel.
The Bulldogs are making their 15th appearance in the NCAA semifinals and second in the last four seasons (excluding the 2020 COVID year). Georgia is in search of its fifth finals appearance in school history, with the last being in 2019.
Bulldogs Come Back in Doubles
Georgia found itself down 4-0 at No. 2 doubles against Michigan on Wednesday. The Bulldogs' No. 25-ranked duo of Gigi Grant and Mai Nirundron battled back to force a tiebreaker. Grant and Nirundron then won four of the last five points to clinch doubles with a 7-6 (4) victory against Julia Fliegner and Lily Jones.
The Bulldogs have now won the doubles point in five-straight matches this season.
Kowalski Clinches to Continue Win Streak
Georgia senior Meg Kowalski has won 14-straight matches this season, including the clincher during the Bulldogs' 4-0 victory against Michigan in the quarterfinals. Kowalski is 28-6 overall and 15-2 at the No. 5 singles spot this year.
Series History vs. North Carolina
Georgia and North Carolina have already played twice this season, with the Tar Heels taking a 5-2 win in Chapel Hill and a 4-0 victory in the 2023 ITA National Indoor Championship on Feb. 13 in Seattle. Overall, North Carolina owns a 10-4 lead in the all-time series against the Bulldogs.
818 Wins, 20 SEC Titles, Six National Championships
Georgia head coach Jeff Wallace is now in his 38th year at the helm of the Bulldogs' tennis program. As the nation's winningest active women's tennis coach, Wallace is one of only two coaches to record 800 wins in women's tennis history – trailing only Lin Loring, the all-time winningest coach with 846 (Indiana). Wallace is also the nation's only women's tennis head coach to be named National Coach of the Year four times.
NCAA History
The Georgia women — which won the 2023 SEC tournament title — received a bid to the NCAA Tournament for the 36th-straight year with an all-time tournament record of 94-33. The 2023 season marks the 12th consecutive year the Bulldogs have earned a host position for the first and second rounds of the tournament. The Georgia women have two NCAA titles (1994 and 2000), while a Bulldog has won the NCAA singles championship three times (1984 Lisa Spain, 1994 Angela Lettiere, and 2010 Chelsey Gullickson).
2023 SEC Tournament Champions
The fourth-ranked University of Georgia women's tennis team defeated second-ranked Texas A&M 4-2 on at the Billingsley Tennis Center in Fayetteville, Arkansas to claim the 2023 Southeastern Conference Tournament Championship. This marks the ninth SEC Tournament title in program history and the 20th overall SEC crown. Graduate Meg Kowalski and sophomore Guillermina Grant earned All-SEC Tournament team honors and Kowalski was tabbed the Most Valuable Player.
Five Bulldogs Earn All-SEC Honors
Lea Ma, a senior from Dix Hills, New York, and Dasha Vidmanova, a sophomore from Prague, Czech Republic, were named First-Team All-SEC. Meanwhile, Meg Kowalski, a graduate from Chicago, Illinois, and Mell Reasco, a sophomore from Quito, Ecuador, were named Second-Team All-SEC. Anastasiia Lopata, a freshman from Kiev, Ukraine, made the SEC All-Freshman team.
Five Bulldogs Earn Bids to NCAA Singles and Doubles Championship
Senior Lea Ma and sophomores Mell Reasco and Dasha Vidmanova will represent the Bulldogs in singles action, while sophomore Guillermina Grant and Mai Nirundorn will represent Georgia in doubles.
---
T&F: Twenty-five members of Georgia's track and field teams have qualified for the coming NCAA East Prelims
The four-day meet at North Florida's Hodges Stadium will be the qualifying grounds in order to advance to the NCAA Outdoor Championships in Austin, Texas, on June 7-10. There are 48 competitors from the East Region in every individual event and 24 in the relays.
The NCAA West Prelims will be running simultaneously in Sacramento with the same format. The top 12 in each event from both regions will advance to the final round on the University of Texas campus.
The fourth-ranked Georgia men have qualified 12 individuals in a total of 12 events: Gavin Beverage (shot put), Keshaun Black (100-meter dash, 200m, 4x100m relay), Matthew Boling (200m, 4x100m relay, 4x400m relay), Caleb Cavanaugh (400m hurdles, 4x400m relay), Elija Godwin (400m, 4x100m relay, 4x400m relay), Marc Minichello (javelin), Christopher Morales Williams (400m, 4x100m relay), Clay Pender (800m), Alencar Pereira (hammer throw), Will Sumner (800m, 4x400m relay) and Nikolai van Huyssteen (pole vault) and Sam Bowers (5000m).
The ninth-ranked Lady Bulldogs have qualified 13 individuals in a total of 14 events: Aaliyah Butler (400m, 4x400m relay), Ana da Silva (shot put, hammer throw), Julia Harisay (javelin, discus), Kaila Jackson (100m, 200m, 4x100m relay), Elena Kulichenko (high jump), Titiana Mash (triple jump, long jump), Erin McMeniman (javelin), Dominique Mustin (400m hurdles, 4x400m relay), Brandee Presley (100m, 200m, 4x100m relay, 4x400m relay), Haley Tate (4x400m relay), Mikeisha Welcome (triple jump), Autumn Wilson (100m, 200m, 4x100m relay) and Bella Witt (100m hurdles).
Kyle Garland has already punched his ticket to Austin after scoring the No. 2 all-time collegiate tally in the decathlon (8,589) to win last weekend's SEC Championships with a meet record score. The top 24 decathletes and heptathletes on the women's side are accepted directly into the Championships thanks to their spots on the national descending order list.
Last year, Georgia had 14 women in nine events at the Prelims and the men had 11 in 10. The men completed the meet with nine qualifiers while the women finished with five. The Bulldog men finished fifth with 32 points and the Lady Bulldogs were tied for 45th with four points.
---
Softball: Five University of Georgia softball student-athletes have been named to the Southeast All-Region Team.
Second baseman Sydney Kuma and outfielder Jayda Kearney earned First Team All-Region honors. Third baseman Sara Mosley was named Second Team while pitcher Shelby Walters and first baseman Jaiden Fields each earned Third Team All-Region honors.
Georgia had five All-Region honors a season ago with Mosley, Kearney, and Kuma landing the honors in 2022. Fields was an All-Region performer in 2021. Walters earned All-Region honors in 2021 at Duke. She becomes Georgia's first All-Region pitcher since Brittany Gray in 2018.
All five each earned All-SEC honors in 2023.
A native of Columbus, New Jersey, Jayda Kearney enters postseason hit .379 and leads the team with 18 home runs and an .834 slugging percentage. Her 43 runs scored also leads the team. She's drawn 32 walks en route to a team-best .492 on base clip.
Sydney Kuma, a native of Fresno, California, leads Georgia with a .381 batting average. She's driven in 45 runs and knocked 11 home runs this season while slugging .712. Kuma has started every game for the Bulldogs at second base this season.
2022 All-American Sara Mosley had another great season for the Bulldogs, blasting 16 home runs and leading the team with 47 RBI, scattering a team-best 58 hits, hitting .347. Mosley started every game at third base in 2023, committing only two errors on the hot corner. She also co-led the team with 12 doubles.
Shelby Walters, hailing from Cohutta, Georgia, registered a 1.36 ERA in 2023 with a 17-5 record and seven saves. She made 39 appearances in the circle, making 20 starts and working 149 total innings. Walters recorded 99 strikeouts, walking only 28 on the season.
Jaiden Fields, from Kennesaw, Georgia, drove in 31 runs for the Dogs this season, knocking eight home runs, five doubles, and a pair of triples, slugging .543. She enters postseason with 43 hits, hitting .307.
The 14th-seeded Bulldogs host the NCAA Athens Regional this weekend at Jack Turner Stadium. Georgia plays North Carolina Central Friday at 4:30 p.m. streaming live on ESPN+.
---
WGolf: Georgia will return to Grayhawk Golf Club this week to compete in the NCAA Women's Golf Championships for the third straight season
Georgia Returns To NCAAs For Third Consecutive Year
The Georgia Bulldogs will return to Grayhawk Golf Club in Scottsdale, Ariz., this week to compete in the NCAA Women's Golf Championships for third straight season. The back-to-back-to-back appearances at the national championships are Georgia's first since reaching four in a row from 2006-09.
Georgia is one of 30 teams advancing to the newly expanded field for NCAA Championships in Arizona. The Bulldogs, who are ranked No. 24 by Golfweek and No. 28 by Golfstat, will be the No. 20 seed in Scottsdale. Georgia will be paired with Texas Tech and Michigan State for the first two rounds, teeing off in 11-minute intervals between at 10:05-11:49 a.m. ET on Friday and between 3:25-4:09 p.m. ET on Saturday. Live scoring throughout the tournament will be available at www.golfstat.com.
"We took it as a business trip and try to eliminate all the distractions," head coach Josh Brewer said. "We just try to treat it like a regular-season tournament other than flying in one day earlier. We're just relaxing the day we fly in. We're skipping the walkthrough also. You're allowed to walk the course the day before the practice round. It sounds like something you should do, but we also went out there in March and played Grayhawk then. Everyone on this team has seen the golf course a minimum of seven time so there's not much need to walk it."
In addition to the eight competitive and two practice rounds Georgia has played at Grayhawk over the past two NCAAs, the Bulldogs have logged two more loops prior to competing in the Clover Cup at Longbow Golf Club in Mesa in March of 2022 and 2023.
Georgia is coming off its most impressive performance of the season. Led by Jenny Bae, the Bulldogs swept the team and individual titles at last week's NCAA Athens Regional on their home University of Georgia Golf Course. Bae's 3-under 69 paced the Bulldogs to a 9-under 279 in the first round to set the tone for the week.
Both Georgia and Bae eventually finished the Regional at 13-under, the best team and individual postseason scores in program history. Overall, Bae's effort was the second-best in school history, while the team tally represented the fifth-best ever by the Bulldogs.
"We've been waiting all year to put a tournament together and win," Brewer said. "It's definitely nice. I do sense a difference. We're still very focused; whereas, in the past we've kind of relaxed after such a high performance. I don't get that feeling this time."
Georgia will likely stick with the same five golfers who notched top-25 individual finishes in Athens to open the NCAAs. In addition to Bae's victory, Jo Hua Hung was fourth, Isabella Holpfer tied for 14th, LoraLie Cowart tied for 20th, and Candice Mahé tied for 24th. Caterina Don, one of three Bulldogs with an individual win this season, was the potential substitute in Athens and traveled to Arizona.
Georgia's No. 22 seed is relatively similar to the No. 20 spot it occupied a year ago in Scottsdale. With Bae and Mahé tying for sixth individually – and making the Bulldogs the only team in the field with two top-10 finishers – Georgia was eighth following 72 holes of stroke play.
Georgia fell to Stanford, 3-2, in the quarterfinals in the Bulldogs' first appearance in match play since the format was instituted for the NCAA Championships in 2015. The match was extremely tight, as Georgia was the only team to force all five matches with the eventual national champions to at least 16 holes during the Cardinal's run to the 2023 title.
Georgia Owns Strong History In National Championship Play
Georgia has long been one of the college golf's premier women's programs, headlined by four total national titles – one team and three individuals.
The Bulldogs won the 2001 NCAA team title at Mission In Resort and Club in Howey-in-the-Hills, Fla. Individually, Terri Moody earned medalist honors at the 1981 AIAW Championships at the UGA Golf Course, while Cindy Schreyer and Vicki Goetze captured crowns at the 1984 and 1992 NCAA Championships, respectively.
Those performances are just the peak of Georgia's history. The Bulldogs are making their 25th appearance at the NCAA's finals site, which ranks ninth nationally, as outlined below.
Dating back to 1979, when the AIAW still administered women's college athletics, the Bulldogs will be competing in their 29th national championships.
Georgia has made the most of those trips. The Bulldogs have posted 28 top-20 and 21 top-10 finishes over the last 44 national championship tourneys.
Individually, Georgia golfers have combined to record 23 top-10 and 38 top-20 efforts at the national championships, including Jenny Bae and Candice Mahé tying for sixth a year ago when the Bulldogs were the only team in the field with two top-10 finishers.
In addition, Heather Kuzmich and Tina Paternostro were the NCAA long drive champions in 1988 and 1991, respectively.
The Bulldogs' Probable Lineup
1. Jenny Bae – 5-3; Super Senior; Suwanee, Ga.; Collins Hill High School
• Runner-up at 2023 ANWA
• Has 2 best tourney scores in UGA history – 16- & 13-under
• Has recorded a school-record 23 par-or-better rounds this season
• 3-Time SEC Golfer of the Week this season (Oct. 13, Oct. 27 & April 5)
2. Jo Hua Hung – 5-4; Super Senior; New Taipei City, Taiwan; Chih Ping Senior High School
• Qualified for 2021 U.S. Open
• Top-20 finisher in all 6 appearances for UGA during 2023 calendar
• Opened 2023 slate by winning Lady Bulldog Individual Championship
• UGA's top individual at the Cougar Classic, Lady Bulldog & SECs
3: Isabella Holpfer – 5-7; Junior; Vienna, Austria; HAK Stegersbach
• Played for Austria in the 2022 World Amateur Team Championships
• Placed 14th at the European Nations Cup – Copa Sotogrande in April
• Qualified for the 2021 ANWA
• Runner-up at the R&A Girls Amateur in both 2018 & 2019
4. LoraLie Cowart – 5-4; Sophomore; Carrollton, Ga.; Carrollton High School
• Competed in 8 tourneys in 2022-23, including six individually
• Shot career-low 69 in Athens Regional
• Represented UGA at the 2022 NCAA Albuquerque Regional & NCAAs
• Won the 2020 National High School Golf Association Invitational
5. Candice Mahé – 5-8; Senior; Gourin, France; Lycee Sainte Jeanne D'Arc
• Top-10 finisher in 3 NCAA events – 5th at 2021 Regional, 3rd at 2022 Regional and 6th at 2022 NCAAs
• Defeated Rose Zhang in 2022 NCAA match play quarterfinals
• Competed in the 2021 ANWA
• Won 5 tourneys between 2015-19
SUB: Caterina Don – 5-6; Senior; Pinerolo, Italy; Istituto Maria Immacolata in Scuola Paritaria DM
• Earned 2nd collegiate victory at 2023 San Diego State Classic
• Shot a UGA-record 8-under 64 at the 2021 Heroes Intercollegiate
• Won 2022 Joel Eaves Award for top GPA among UGA's female student-athletes who are seniors
NCAA Women's Golf Finals Appearances
RK. SCHOOL No.
1. Arizona St. 37
Stanford 37
3. USC 35
4. Arizona 33
Duke 33
UCLA 33
7. Texas 31
8. Florida 28
9. Georgia 25
10. Oklahoma St. 24
* schools in bold competing in 2023 Championships
---
Jump To Comments