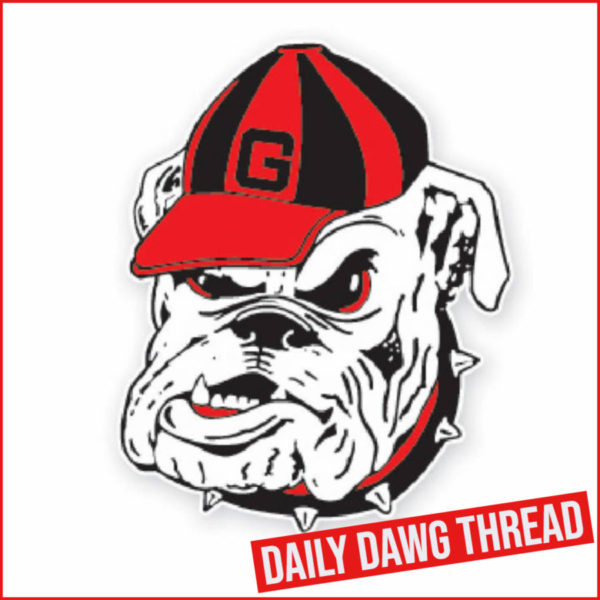 ---
SOFTBALL: Dawgs Open Regional Against Liberty at Noon
Dates: May 20-22, 2022
Friday's First Pitch: 12 p.m., EDT
Location: Durham, N.C.
Stadium: Duke Softball Stadium
Tickets: GoDuke.com
Regional Tournament Website: GoDuke.com
Participating Teams:
No. 12 Duke (41-8)
Georgia (40-16)
Liberty (43-16)
UMBC (31-10)
Media Information
TV: ESPNU (Friday)
Play-by-play: Clayton Matvick
Analysis: Brittany McKinney
Streaming: ESPN+
Live Stats: NCAA.com
Twitter Updates: @UGAsoftball
The Georgia Bulldogs will begin 2022 NCAA Tournament play this Friday as they take on the Liberty Lady Flames to open the Durham Regional. First pitch in the Duke Softball Stadium is set for 12 p.m., ET, on ESPNU.
The Durham Regional is hosted by the No. 12 national seed Duke Blue Devils. Duke will begin tournament play Friday against the UMBC Retrievers. The regional round of the NCAA Tournament will be double elimination.
Follow the Bulldogs
» Friday's game will air nationally on ESPNU. Clayton Matvick (play-by-play) and Brittany McKinney (analysis) will be on the call.
» All games of the 2022 NCAA Tournament will stream live on ESPN.com and the ESPN app. Games not available on linear television will stream on ESPN+.
» Live stat links can be found on the softball schedule at GeorgiaDogs.com.
» Live Twitter updates will be available on the official Twitter page of Georgia softball, @UGAsoftball.
Series Histories
Duke
» Georgia leads the all-time series 2-0
» In 2021, Duke came to Athens in the NCAA Regional round. Georgia won back-to-back one-run games to advance to the Gainesville Super Regional.
Liberty
» First meeting
UMBC
» Georgia leads the all-time series 1-0
» The Bulldogs faced off against the Retrievers in Georgia's first-ever NCAA Tournament game on May 16, 2002 in Columbia, South Carolina. Georgia won 2-1.
A Look at What's Ahead
The winner of the Durham Regional will advance to the NCAA Super Regional round, taking on the winner of the Los Angeles Regional hosted by No. 5 UCLA. The Bruins will host Ole Miss, LMU, and Grand Canyon.
NCAA Tournament Tidbits
» 2022 will be Georgia's 20th-consecutive NCAA Tournament appearance
» Georgia's all-time record in postseason is 74-41 including 55-19 in regional play
» As a team, Georgia has advanced to 11 Super Regionals and five Women's College World Series, most recently 2021
» While Durham will host its first Regional, this won't be Georgia's first NCAA Tournament appearance in North Carolina. The Bulldogs drew the Chapel Hill Regional in back-to-back seasons (2008, 2009). Georgia advanced to the NCAA Super Regional round both years and is 6-0 in tournament play in the state of North Carolina.
» Georgia is 2-0 against the Blue Devils in postseason history. In 2021, Duke came to Athens in the Regional round. Georgia won back-to-back one-run games to advance to the Gainesville Super Regional.
» Georgia is 1-0 against UMBC in postseason history. The Bulldogs faced off against the Retrievers in Georgia's first-ever NCAA Tournament game on May 16, 2002 in Columbia, South Carolina. Georgia won 2-1.
» Georgia has never played the No. 12 seed in the NCAA Tournament (national seeding began in 2007)
---
SOFTBALL: Five Named to All-Southeast Region Teams
A total of five University of Georgia softball student-athletes have been named to the NFCA All-Southeast Region teams, the coaches association announced Thursday.
Junior third baseman Sara Mosley, senior designated player Lacey Fincher, and sophomore outfielder Jayda Kearney were tabbed All-Southeast Region Second Team while junior second baseman Sydney Kuma and sophomore first baseman Sydney Chambley earned All-Southeast Region Third Team honors.
The five All-Southeast Region performers is the most for the Georgia Bulldogs since in 2018 when the Bulldogs placed seven on the All-Region Teams. All awarded student-athletes now become eligible for the 2022 NFCA Division I All-America squads.
Mosley, Fincher, Kearney, and Kuma represented Georgia on the 2022 All-SEC Teams.
Mosley, a native of Elijay, Georgia, concluded the 2022 regular season with a .425 batting average, leading the Bulldogs with 68 hits, 26 of which going for extra bases including 10 doubles and 16 home runs. She drove in 51 RBI and slugged .788 in 51 starts. She added three hits in the SEC Tournament with her 17th home runs and will enter the NCAA Tournament hitting .430.
Fincher, who hails from Tanner-Williams, Alabama, co-led the team with Mosley with 16 home runs on the season, driving in 46 runs. She slugged .775 with a .480 on base clip and a .355 batting average. She drew a team-best 29 walks on the season. This is Fincher's second All-Southeast Region honor of her career.
Kearney, from Columbus, Jew Jersey, concluded the regular season as Georgia's top run producer, driving in 54 runs. Kearney hit .368, scattering 53 hits including six doubles, one triple, and 15 home runs. She drew 24 walks and finished the regular season with a .453 on-base percentage. She was named SEC Player of the Week twice in 2022 including earning NFCA National Player of the Week honors on March 7.
Kuma, a native of Fresno, California, recorded 53 hits in the regular season with a team-best 11 doubles along with a triple and 12 home runs. Kuma drove in 38 runs and slugged .680 with 23 walks and a .459 on-base clip. She scored a team-best 51 runs in 2022. Kuma started all but one game in the regular season (54).
Chambley, from Dallas, Georgia, hit .398 before missing the second half of the season due to an injury. In 35 games, she hit .398 in 88 at-bats, hitting nine home runs and 11 doubles for a .830 slugging percentage. In her first at bat since March 23, Chambley nearly hit a two-run home run in the SEC Tournament.
Georgia begins play in the NCAA Softball Tournament Friday at noon, ET, against Liberty. The game will air live on ESPNU from the Durham Regional, hosted by 12th-seeded Duke.
---
WGOLF: Georgia Going Back to NCAA Women's Golf Championships
The Georgia Bulldogs will make their second consecutive appearance in the NCAA Women's Golf Championships when competition begins on Friday at Grayhawk Golf Club in Scottsdale, Ariz. The Bulldogs are among 24 teams that advanced from Regionals to Championships site, where four rounds of stroke play and an eight-team match play bracket will be utilized to crown the national champion.
Georgia, which is currently ranked No. 24 by Golfstat and No. 27 by Golfweek, is the No. 20 seed in the Championships and will be paired with Michigan and TCU for the first two rounds. The Bulldogs, Wolverines and Horned Frogs will tee off in 11-minute increments between 10:25-11:09 a.m. ET on Friday morning and from 3:36-4:20 p.m. on Saturday.
Georgia will utilize the same lineup it did for the last two tourneys – the SEC Championships and NCAA Albuquerque Regional – with seniors Jenny Bae and Jo Hua Hung, juniors Caterina Don and Candice Mahé and freshman LoraLie Cowart comprising the Bulldogs' playing five. Céleste Dao will travel as a potential sub. Following a 10th place finish at the SECs, that quintet rebounded at Regionals to place third. Bae and Mahé led the way in Albuquerque by finishing second and third, respectively.
A year ago, Georgia arrived at the NCAAs after playing its best golf of the season at the Columbus Regional. Bae captured medalist honors in Ohio to lead a trio of Bulldogs who notched top-5 individual efforts as Georgia earned an impressive 15-stroke victory. However, the Bulldogs finished 18th in Scottsdale.
"Last year, we celebrated," head coach Josh Brewer said. "We probably didn't go out there as focused as we should have been. Honestly, we played poorly. That's on us. This year, we've already said it's more of a business trip. We always have fun, but we're going out there spend an entire week and have tee times all the way past the weekend."
Bae, who shot 5-under in Albuquerque and is a combined 9-under over her last six Regional rounds, is looking for similar scores in Arizona.
"We are really excited to go play in Arizona again," Bae said. "We worked our butts off the entire year to get back there and we're ready, as always. I think last year we didn't get the results that we wanted, but we know the course better than we did last year and we are even more prepared. Each of us has worked on the things that we needed to work on, and now we are ready."
Mahé has four top-10s in 19 career appearances at UGA. Two of those were in Regionals – fifth in Columbus last year and third in Albuquerque.
"I'm such a competitive person," Mahé said. "I do well whenever it's really intense. Everyone wants to play well in the Regional, but at the same time you also have nothing to lose. It's going to be the same mindset for nationals."
Ranked in the mid-20s nationally, the Bulldogs feel they are undervalued nationally.
"We have had a tough season, but what matters at the end of the year is the postseason," Mahé said. "Everyone is going to remember the national championship, not what they did in the regular season."
Georgia enjoyed a strong start to the fall, breaking the school single-round record with a 14-under loop at the Cougar Classic and posting the second-best tournament score in school history – a 15-under tally – to win the team title at the Illini Invitational.
A week after the victory at Medinah, Georgia wrapped up the fall with a 13th-place finish at the Stanford Intercollegiate. Bae missed the final two rounds there, leaving the Bulldogs in a play-four, count-four situation.
After playing the first three tourneys at a combined 25-under, Georgia shot 39-over in three rounds at Stanford and dropped from the low-teens to the high-30s in the national rankings.
The Bulldogs spent the spring slowly ascending in the polls but unable to recapture their fall mojo…until last week. Georgia used a 4-under 284 in the second round in Albuquerque to climb from fifth to second and then opened the final round with a trio of birdies.
Georgia eventually moved to 6-under through 14 holes and pulled within two shots of No. 2 Oregon in the final round but could not trim the gap to the Ducks any farther.
"I've said for six weeks that we were close," Brewer said following the final round in Albuquerque. "Unfortunately, the results never showed that. Deep down, I knew we were. I was just hoping we wouldn't run out of tournaments before we could prove it."
Fortunately, that did not happen and Georgia finds itself in the field at the site of the finals for the 24th time since the NCAA began administering women's intercollegiate athletics in 1982.
The Bulldogs' Lineup
1. Jenny Bae – 5-3; Sr.; Suwanee, Ga.; Collins Hill High School
• Participated in 2022 ANWA
• Invited to 2022 Curtis Cup practice session by USGA
• Reached the round of 16 at 2021 U.S. Women's Am
• Won 2021 Georgia Am & Open
2. Candice Mahé – 5-8; Jr.; Gourin, France; Lycee Sainte Jeanne D'Arc
• Career-low loop (69) and tourney (213) at Albuquerque Regional
• Participated in the 2021 ANWA
• Gold medalist in the co-ed field at the 2019 Spirit International
• Won the 2019 Spanish Ladies Am
3. Jo Hua Hung – 5-4; Sr.; New Taipei City, Taiwan; Chih Ping Senior High School
• Leads team with 15 POB rounds
• Participated in the 2021 U.S. Women's Open
• Named to SEC Academic Honor Roll in both 2020 & 2021
• Tabbed SEC All-Freshman in 2019
4. Caterina Don – 5-6; Jr.; Pinerolo, Italy; Istituto Maria Immacolata in Scuola Paritaria DM
• Notched three top-10 finishes in seven tourneys this spring
• Participated in the 2020 U.S. Women's Open
• Made the cut at the ANWA in both 2019 & 2021
5. LoraLie Cowart – 5-4; Fr.; Carrollton, Ga.; Carrollton High School
• Missed fall due to a wrist injury
• UGA's top finisher at the Liz Murphey, tying for 8th
• Tabbed AJGA All-America in 2020
• Medalist at the 2020 National HS Golf Association Invitational
Sub: Céleste Dao – 5-8; Jr.; Notre-Dame-de-l'Île-Perrot, Quebec; École secondaire du Chêne-Bleu
• Qualified for the U.S. Women's Open in both 2017 &2019
• 2020 & 2021 WGCA All-American Scholar
• Semifinalist at 2017 U.S. Girls' Junior Championship
---
Jump To Comments