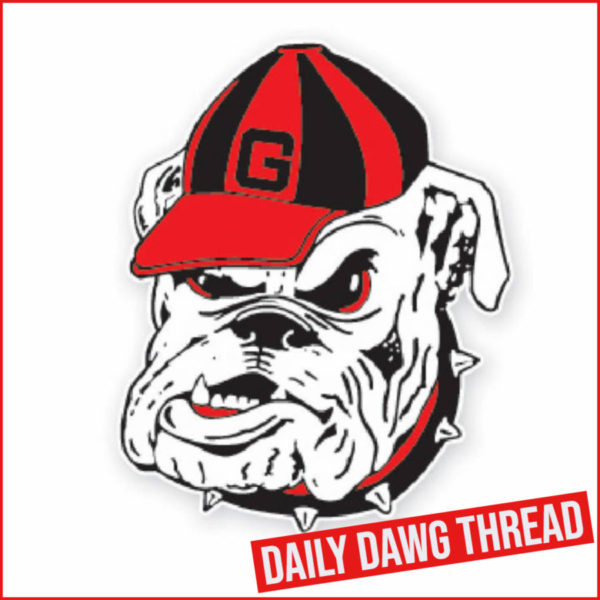 ---
BASEBALL: Mizzou Wins Series, Final Regular Season Game Today
The 25th-ranked University of Georgia baseball team dropped a 10-3 decision to Missouri Friday before 3,204 spectators at Foley Field.
Missouri (28-22, 10-19 SEC) was led by lefthanded reliever Nathan Landry (4-2), who earned the win by allowing three hits and two runs in six innings of work, while also striking out seven. Junior righthander Jonathan Cannon (9-3) was handed the loss for Georgia (34-20, 14-15 SEC), allowing seven earned and seven hits in six innings.
"We have to have a better approach and compete better," said Ike Cousins Head Coach Scott Stricklin following the game. "Their hitters outcompeted us today. I thought they did a good job off Jonathan Cannon. We didn't have base runners. We didn't grind out at-bats. We had a couple home runs, but we got nobody on base."
Missouri leadoff hitter Luke Mann continued his torrid pace from Thursday night, cracking a double into the right field corner to begin the night. Mann later reached third on a passed ball, but Cannon induced a fielder's choice to throw him out at the plate and keep the game scoreless. In the bottom of the first, Georgia loaded the bases but a called third strike left them stranded.
After a quiet second inning for both teams, the Tigers struck first with a three-run home run to left off the bat of first baseman Torin Montgomery (3-for-5, 6 RBI). In the fourth, the Bulldogs countered as sophomore third baseman Parks Harber sent one out in nearly the same location, narrowing the margin to 3-1. It was his team-leading 11th home runs. Following a walk to the next batter, starter Tony Neubeck was removed and replaced by Landry, who stranded a pair of Bulldogs.
Missouri's first two batters reached in the fifth, with the leadoff hitter eventually scoring on a pair of throwing errors. Montgomery followed up with his second homer of the night, a three-run shot to left-center that brought the score to 7-1. The Tigers then tacked on another run in the sixth with an RBI sacrifice bunt. Meanwhile, Landry settled in and retired 11 straight Bulldogs over three-plus innings.
Following Cannon's departure, Missouri again parlayed a leadoff hit into runs as shortstop Josh Day came around to score on a two-out RBI single from second baseman Nander De Sedas.
The Georgia drought came to an end in the eighth as graduate shortstop Cole Tate homered off Landry to right field for his fifth this year. Sophomore catcher Corey Collins added one of his own with a blast to right-center in the ninth, closing out the scoring for both teams. For Collins, it was his 11th of the year, tying Harber for the team lead.
Georgia closes out its 2022 regular season against Missouri on Saturday at 2 p.m. with live coverage on SEC Network+. Prior to the game, the Bulldogs' senior class will be recognized.
---
SOFTBALL: Georgia Drops Regional Opener to Liberty
The Georgia Bulldogs dropped a 2-0 decision to the Liberty Lady Flames the opening game of the NCAA Tournament Friday at the Duke Softball Stadium.
Sophomore Madison Kerpics (18-10) suffered the loss in the circle. After allowing a first-inning home run, Kerpics settled in and pitched six scoreless after that, striking out 10 Lady Flames batters, one short of tying a career high.
Senior Savana Sikes recorded two of Georgia's (40-17) three hits in the game including a double in the second inning. Freshman Lyndi Rae Davis provided Georgia's third hit. Georgia stranded 10 runners on base.
Liberty's (44-16) Caroline Hudson knocked a two-run home run in the top of the first to put the Lady Flames ahead 2-0. The home run would prove to be the lone run production for either team in the contest.
Georgia will face UMBC (31-11) Saturday at 3:30 p.m. in Durham. The Retrievers fell to No. 12 Duke 4-0 in game two of the Durham Regional.
---
WGOLF: Josh Brewer, "…we battled and kept ourselves where we have real hope."
The Georgia women's golf team posted a 15-over 303 in Friday's opening round of the 2022 NCAA Women's Golf Championships. The Bulldogs were among 12 teams playing in the morning wave, with the other half of the field hitting the course in the afternoon at Grayhawk Golf Club.
Georgia's tally was the 10th-best of the morning wave but only four strokes from fifth. The Bulldogs played their best late in the round. After covering the first 12 holes at 17-over, Georgia was 2-under the rest of the way.
"Could we just have the final six holes and only count that ?" head coach Josh Brewer quipped. "It was a poor start, but we battled and kept ourselves where we have real hope. We finally settled in. Hopefully, we can ride that momentum into rounds two and three, kind of like we did at Regionals. We ended Day One there pretty strong and took off on Day Two and most of Day Three. That's the way we're going to look at it."
Georgia shot 4-under 284 in the second round of last week's Albuquerque Regional to surge to second on the team leaderboard before eventually finishing third to secure a spot in the field in Scottsdale.
"We know we're good enough to play better than we did today," Brewer said. "Now, we'll just get ready for tomorrow."
Caterina Don paced Georgia in the opening round, signing for a 1-over 73. The Bulldogs' additional counting tallies were a 75 from Candice Mahé, a 76 from Jenny Bae and a 79, the tally posted by both LoraLie Cowart and Jo Hua Hung.
"I tried to go out there with no expectations and just play shot-by-shot," Don said. "I've spoken to a mental coach a couple of times over the past few weeks, and I think it worked fine today. There were a couple of mistakes but overall, my long game is getting much better and I'm confident that the next few days I can do something really good."
Georgia teed off from No. 10 and played the backside of the layout first on Friday. Don turned at 1-under. Following a bogey on her first hole, she notched birdies at No. 13 and No. 18 to move into red numbers. Don went double-bogey, bogey on her first two holes after the turn to slip to 2-over but regained one of those strokes with a birdie at No. 7.
"I think the biggest point on this golf course is giving yourself opportunities," Don said. "There are holes where you can have opportunities, and there are holes where if you're out of position you just have to try and get a par or accept stress-free bogeys some times. I think the biggest point is just going out and giving yourself opportunities. If you can do that, some times they're going to fall in."
No. 19 Texas A&M shot 4-over 292 to lead the morning wave. The Aggies were aided by a 3-under 69 from Zoe Slaughter, the low loop of the 66 golfers getting off the course as the other half of the field teed off.
The field will flip tee times for the second round, with the morning wave teams from Friday playing in the afternoon on Saturday and vice versa. Georgia will be paired with Michigan and TCU on Saturday, teeing off from No. 1 between 3:36-4:20 p.m. ET.
Georgia was 2-over as a team on its second nine holes Friday, with Bae shooting 2-under, Mahé at even and Don and Hung both at 2-over. The Bulldogs will tee off on that side of the course in the second round.
"We start with the nine we played best today," Brewer said. "Maybe we continue that and then ride that momentum into the back nine of the golf course. We know it's a long tournament so if you're going to win, you're going to have a stretch you need to survive, and we feel like we've had that stretch and it's behind us. Now, we can just focus on playing our best golf."
The field will be repaired by the 36-hole standings for Sunday's round. After that, a cut will reduce the field to the top-15 teams and the nine low individuals not on advancing teams. That will be followed by a final day stroke play on Monday to determine the top eight teams that will advance to match play as well as the individual national champion.
The team national champion will be determined by a match-play format that will consist of quarterfinals and semifinals conducted on Tuesday followed by finals on Wednesday.
WBB: Kari Niblack Transfers to UGA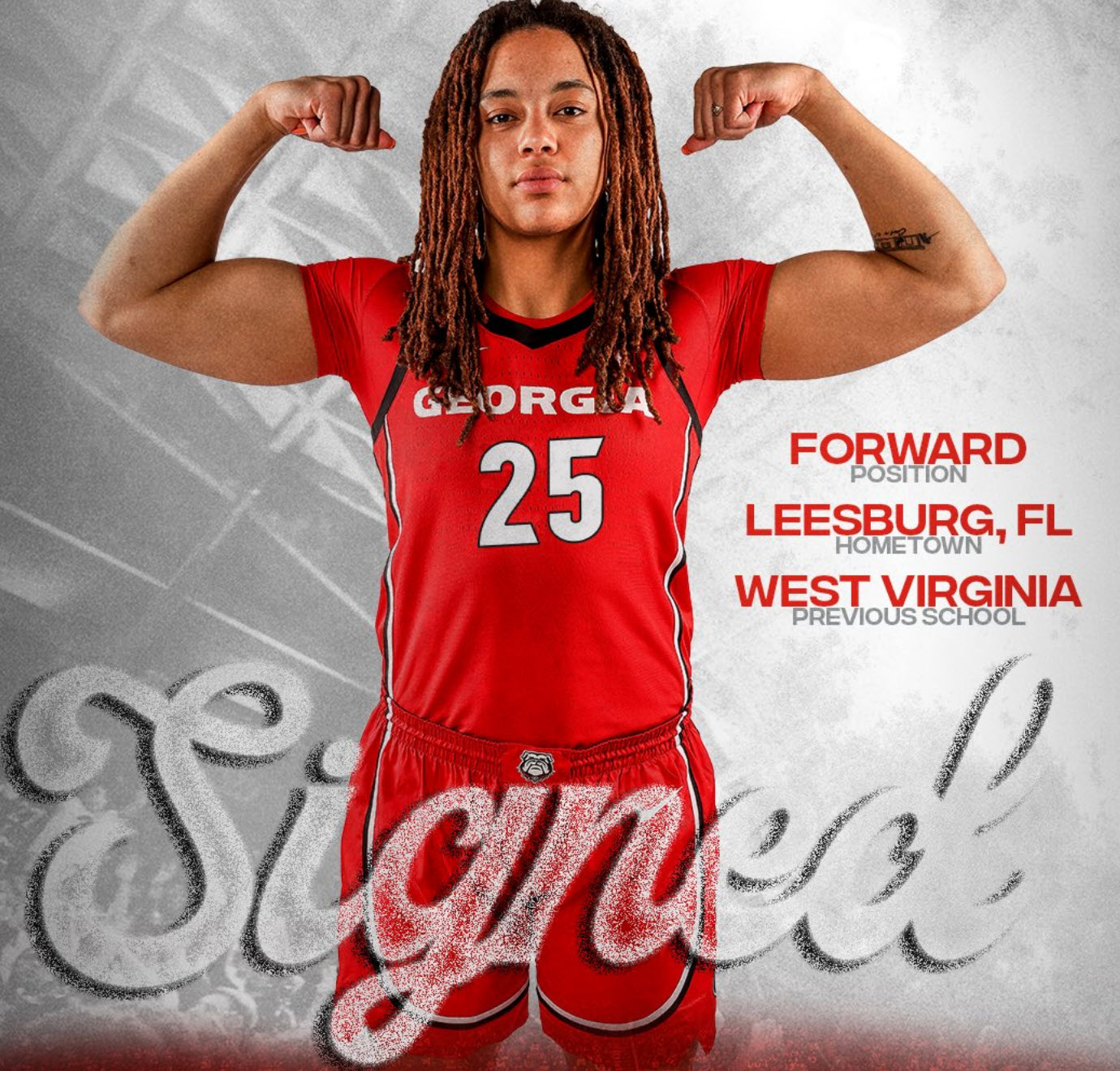 Kari Niblack, a three-time All-Big-12 honorable mention selection and team captain at the University of West Virginia, has signed with the Georgia Lady Bulldog basketball team, head coach Katie Abrahamson-Henderson announced Friday.
The Leesburg, Florida, native has spent the past four seasons at West Virginia.
Niblack (full name pronounced CAR-ee NYE-black) was named the 2019 Big-12 Sixth Player of the Year, earned first-team All-Big 12 Academic accolades and was on the 2022 Katrina McClain Award Watch list for the nation's top forward. She was also a member of the WVU 1,000-point club.
The 6-foot-1 forward will be a fifth-year senior for the Lady Bulldogs during the upcoming 2022-23 season.
"I am thrilled that Kari is a Georgia Bulldog," Coach 'ABE' said. "Kari is an athletic forward who attacks the rim, creates in transition and can score in multiple ways. She is an excellent rebounder and shot-blocker and a relentless defender, which fits how we will play here at Georgia. As an All-Big-12 selection, an All-Academic team member and team captain, Kari has been exceptional both on and off the court throughout her career. Her leadership, experience and basketball IQ will have a strong influence on this program. She is a perfect fit in our system, and I look forward to seeing what she will accomplish during this upcoming season."
Niblack was a three-year starter at West Virginia, drawing 84 starts in 118 career games. She averaged 9.2 points and 5.8 rebounds per contest and totaled 193 blocks – a number that ranks No. 4 all time on WVU's career blocked shots list.
During the 2021-22 campaign, Niblack recorded multiple blocks in 11 games and shot 50 percent or better 16 times. She averaged 8.4 ppg during Big-12 action, including a season-high 22 points and 12 rebounds against Oklahoma.
Niblack went to West Virginia as one of the top prospects in the 2018 class. The two-time Orlando Sentinel Player of the Year was ranked as the No. 78 overall recruit and No. 11 forward nationally by ESPN.
As a three-time all-state honoree, Niblack helped lead Wildwood High School to the Florida Class 1A state title in back-to-back years and was named the 2017 Florida Association of Basketball Coaches Player of the Year.
---
Jump To Comments