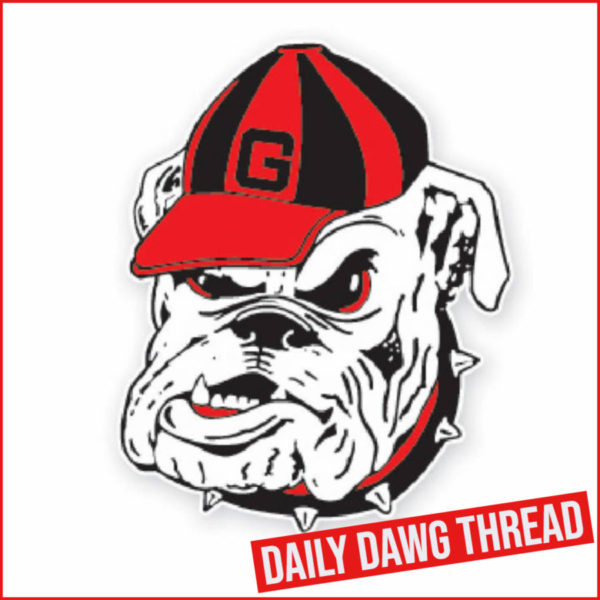 ---
SOFTBALL: Georgia's Season Ends in Final Game of Durham Regional
The Georgia Bulldogs knocked off No. 12 Duke, 5-3, to force a winner-take-all game seven of the NCAA Durham Regional. The 12th-seeded Blue Devils used 12 unanswered runs to win the regional, 13-5, in six innings.
Georgia concludes the 2022 season 43-18 under first-year head coach Tony Baldwin. Georgia's season ends after advancing through the consolation bracket of the Durham Regional, knocking off UMBC and Liberty en route to the regional championship.
Sophomore pitcher Madison Kerpics concluded the regional working 25 and a third innings in four appearances, going 2-1 with a save. She struck out 28 batters and threw 432 pitches in three days.
Georgia 5, No. 12 Duke 3
Georgia's offense out-hit the Blue Devils, 9-8, led by two hits from each Jayda Kearney and Jaiden Fields. Ellie Armistead and Kearney were responsible for producing four of Georgia's five runs in the game.
Kerpics (20-10) went the distance in the circle, working seven complete innings, allowing three runs on eight hits, striking out nine Blue Devil hitters.
A leadoff bunt for a hit and a two-base throwing error put a Blue Devil runner on third. Duke successfully squeezed the runner on third home to go ahead 1-0 in the top of the third.
The Bulldogs answered back to tie it up in the home half of the inning. Sara Mosley reached on a two-out single then came all the way around to score on a triple off the wall down the right field line from Kearney, knotting the game at one-all in the third.
Georgia mounted a two-out rally in the bottom of the fourth. Back-to-back two-out singles from Fields and Sydney Chambley put a couple on. Both runners came in to score on a double ripped to left-center from Armistead to go ahead 3-1. Walks to Lacey Fincher and Mosley loaded the bases but the scoring threat was cut short, sending the game to the fifth.
Duke cut the lead to one in the top of the fifth with an RBI single, 3-2. Georgia immediately got the run back on back-to-back doubles from Lyndi Rae Davis and Savana Sikes, Sike's fourth double of the regional, to go back ahead by two, 4-2.
Once again, Duke made it a one-run game in the top of the sixth, 4-3, but Georgia was able to get out of the inning and preserve the lead.
The Bulldogs responded in the bottom of the inning when Kearney drove in Armistead with a single to right off new Duke pitcher Peyton St. George, bringing the Bulldog advantage to 5-3.
Kerpics worked around a one-out walk in the seventh to hold on and force game seven against the Blue Devils.
No. 12 Duke 13, Georgia 5 (6 inn.)
Georgia's offense scattered 10 hits in the game with two hits each from Fincher, Kearney, and Armistead. In her final game as a Bulldog, Fincher scored twice and hit a three-run home run.
Kerpics worked two and two-thirds innings in her fourth start of the regional, allowing three earned runs on six hits. Lauren Mathis (4-4) suffered the loss in relief. Georgia used five total pitchers in the contest.
Georgia came out swinging in game seven as Fincher led off with a double to left-center. Mosley followed with a double to left-center of her own, driving in Fincher and putting Georgia on the board. Following a single from Kearney and a walk to Sydney Kuma that loaded the bases, Mosley tagged up and scored on a foul out to the left fielder off the bat of Davis, widening the opening frame lead to 2-0.
Duke got one of the runs back in the bottom of the inning, slicing the first inning lead to 2-1.
Base hits from Fields and Armistead in the second set up a Fincher for a three-run home run to center, widening the advantage to 5-1 for the Bulldogs.
A two-out Duke rally plated four runs in the home half of the third to tie the game, 5-5. Kerpics exited the game with two out in the third.
Six runs in the fifth and two in sixth propelled the Blue Devils (44-9) to a Super Regional berth, winning 13-5. Duke will face No. 5 UCLA.
---
WGOLF: Jenny Bae Leads UGA to Next Round of NCAA Championships
Led by a 5-under 67 from Jenny Bae – the low individual round of the 2022 NCAA Championships to date – the Georgia women's golf team posted a 10-over 298 in the third round of NCAA's stroke play qualifying at Grayhawk Golf Club on Sunday.
The Bulldogs are tied for ninth with No. 11 Southern California through 54 holes. The field was cut from 24 teams to 15 following Sunday's round. On Monday, Georgia will now attempt to move up to a top-eight spot, which would advance the Bulldogs to the championships' match play bracket beginning on Tuesday.
"This is fun," head coach Josh Brewer said. "We have a chance. We're among the last 15 teams in the country still playing for a national title, and we'll start the day inside the top 10. It's all you can ask for. It's so exciting. This is why you come to Georgia, why you coach, why you play. Now, we'll just go and enjoy the 18 holes and try to make the season go even longer."
No. 1 Stanford leads the field by nine shots at even-par 864 entering Monday. No. 2 Oregon is second at 873, No. 19 Texas A&M is third at 877 and No. 15 UCLA is fourth at 878. Following a seven-shot gap, there are eight teams within nine strokes from fifth through 12th – No. 17 Auburn at 885, No. 10 Florida State at 887, No. 5 San Jose State and No. 14 LSU both at 888, the Bulldogs and No. 11 Southern Cal at 892, Purdue at 893 and No. 7 Arizona State at 894.
Georgia also counted a 73 from Caterina Don, a 77 from Candice Mahé and an 81 from Jo Hua Hung on Sunday.
"I think our team did well," Bae said. "Of course, there's bound to be some form of ups and downs, but I think we're all good enough to get over it. Now that we have a tee time for tomorrow, that should be our main focus."
Georgia teed off from No. 10 and played the back side of the course first on Sunday. Bae birdied No. 11, No. 14 and No. 15 to turn at 3-under. She notched additional red numbers at No. 4, No. 7 and No. 8 to move to 6-under before her lone bogey of the day at No. 9.
"My day went really well," Bae said. "Especially today, everything clicked. All my shots went where I wanted them to go. My putter was on line and was rolling well."
Bae vaulted 17 spots into a tie for second place on the individual leaderboard at 2-under 214. Don and Mahé both are tied for 20th at 5-over 221.
Bae's 5-under effort was Georgia's second-best ever at the NCAA finals site, trailing only Vicki Goetze's 7-under 65 in the final round of the 1992 NCAAs when she passed Annika Sorenstam to capture Georgia's third individual national title. Her performance is even more impressive considering Bae was 6-over through her first six holes in Friday's opening round. Since then, she has played the last 48 holes at 8-under.
"She's one of the best players in the world, and she's got it going," Brewer said. "Going back on Day One, after nine holes I told her 'I looked up in the record books and you would would have the worst six-hole start ever to come back and win the (individual) championship.' She was 6-over through six. Now, she's in second place. You talk about a comeback and how tough that young lady is. It's pretty impressive where she finds herself after that start and explains how much internal fortitude she has."
"I really struggled the first nine," Bae said. "I got to the back nine and reminded myself that it was a new nine, which means I should have a brand new mindset. You never know what's going to happen in nine holes so I just continued with that."
Bae was the third Bulldog to supply Georgia's best individual round in as many days. Don was low on Friday, followed by Mahé on Saturday.
"We've had someone different get going every day," Brewer said. "Now, we know that and in a way we go into tomorrow thinking 'Who's Next? Who's going to step up?' That's the way we're looking at it. We feel like we're deep, and we feel like we've left shots out there. We're just looking forward to the challenge tomorrow and all I can say is Go Dawgs!"
Following Monday's round, the individual national champion will be crowned and the top eight teams will advance to match play. The match-play bracket will consist of quarterfinals and semifinals conducted on Tuesday followed by finals on Wednesday.
The Golf Channel's live coverage of the NCAA Championships will begin on Monday from 2:00-6:00 p.m. ET. In addition, the network will televise the match play competition live from 9:00-11:30 a.m. and 2:00-6:00 p.m. ET on Tuesday and from 2:00-6:00 p.m. ET on Wednesday.
Georgia will be paired with Purdue and Arizona State on Monday, teeing off between 1:11-1:55 p.m. ET from No. 10. Live scoring is available via golfstat.com.
---
MTENNIS: Three Dawgs Begin 2022 NCAA Singles & Doubles Championships Today
2022 NCAA Singles & Doubles Championships
Date: May 23-28
Time: All-day
Location: Champaign, Illinois
Site: Khan Outdoor Tennis Complex
MEDIA INFORMATION
Season Stats: https://link.edgepilot.com/s/a8702241/Mti7h4QBNEGxUkFpUJTG9Q?u=https://gado.gs/8bg
Live Stream:gado.gs/9d5 or download the TennisONE App
Live Stats: gado.gs/9d7
The Bulldogs
University of Georgia men's tennis All-Americans Trent Bryde, Philip Henning and Hamish Stewart will begin competition at the 2022 NCAA Singles and Doubles Championships Monday, May 23, at the Khan Outdoor Tennis Complex hosted by the University of Illinois Urbana-Champaign in Champaign, Illinois.
"Our guys are excited and happy to have earned this opportunity to compete for one last time this year amongst the very best," Georgia head coach Manuel Diaz said. "They are well prepared and ready for the challenge."
Henning and Stewart are set to take part in the singles competition and Henning and Bryde will pair up for doubles. Both Henning and Stewart earned First Team All-SEC honors for their impressive performances this season.
THE FIELD
No. 11 Hamish Stewart vs. No. 51 Loris Pourroy
Super-senior Stewart will rematch Florida State's Loris Pourroy on Monday, May 23 at 11:30 a.m. CT in the Singles Round of 64. Just over two weeks ago Stewart faced Pourroy in his most recent match when the Bulldogs went up against the Seminoles in the Second Round of the NCAA Tournament. Although the Bulldogs fell just short of winning the match, at No.1 singles Stewart took a decisive 6-2, 6-3 victory over Pourroy. This is his second-straight year receiving a bid to the NCAA Singles Championships.
No. 50 Philip Henning vs. No.123 James Davis
Senior Henning will match up against Denver's James Davis on May 23 at 2:30 a.m. CT in the Singles Round of 64. Henning finished the season going 24-11 overall, 8-2 against conference opponents in singles and 5-8 when facing nationally ranked opponents. His highest-ranked win came over Kentucky's No.16-ranked Gabriel Diallo, 6-4, 6-3. This is his second-straight year receiving a bid to the NCAA Singles Championships.
No. 37 Trent Bryde & Philip Henning vs. No.4 Cleeve Harper & Richard Ciamara
The senior duo of Bryde and Henning will face Texas' Cleeve Harper and Richard Ciamara on Tuesday, May 24, time still to be announced. The two Bulldogs have crossed paths with various Longhorn doubles pairings throughout the 2021-2022 season. In the fall campaign, Bryde and Blake Croyder defeated Cleeve Harper/Seim Woldeab, 8-6 while Henning and Erik Grevelius defeated Eshan Talluri/Nevin Arimilli, 8-2. En route to Georgia's 4-3 victory over No.12 Texas in the spring, Bryde and Henning took down Siem Woldeab/Pierre-Yves Bailly. In the 2021 NCAA Doubles Championships, Bryde reached the Round of 16.
---
Jump To Comments