Jump To Top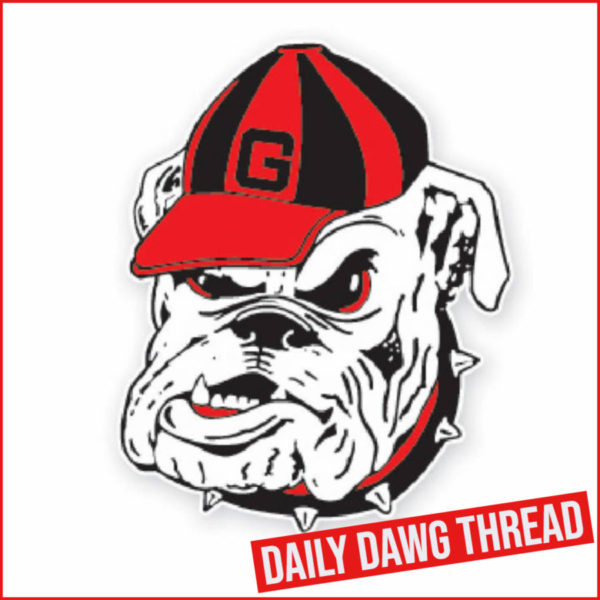 MTennis: Ethan Quinn won his round of 16 match at the NCAA Singles Championship, advances to quarterfinals
Georgia men's tennis redshirt freshman Ethan Quinn won his round of 16 match at the NCAA Singles Championship against No. 9-16 Nishesh Basavareddy of Stanford, 6-3, 4-6, 7-5, on Wednesday morning and advanced to the quarterfinals at the United States Tennis Association National Complex.
In doubles, the fourth-seeded Trent Bryde and Quinn fell in their opening-round match to Duke's Garrett Johns and Pedro Rodenas, ranked No. 25 in the doubles poll, by a 6-4, 7-6(5) score. Redshirt senior Trent Bryde will end his collegiate career with 150 combined wins, as a five-time Intercollegiate Tennis Association All-American and a two-time All-SEC honoree.
"Trent reestablished himself this season," said head coach Manuel Diaz. "His teammates loved how he fought for us and he was a big part of our success this year. It was a tremendous last year for him. I'm so proud because he showed a lot of character coming back from a so-called 'down year' last season. It took a lot of resolve and work. He should be most proud of this incredible career that he's had."
For the singles quarterfinal match, Quinn will take on Andrew Fenty of Michigan Thursday, May 25 at 10 a.m. ET. Fenty, the Wolverines' choice for court two in the dual match season, defeated Louisville's Etienne Donnet, Virginia Tech's Ryan Fishback and Ohio State's James Trotter in his first three tournament matches. Fenty previously defeated Georgia redshirt senior Philip Henning at the ITA Fall Nationals on November 3, 2022.
"Ethan has another challenge tomorrow in Andrew Fenty, so it'll take some great tennis," said Coach Diaz. "That said, Ethan is playing great. He's just got to put one foot in front of the other, not look too far ahead but stay in the present and do the things that he's capable of doing over and over again. We expect him to have another tough match but another great day tomorrow."
In the first set of the round of 16 in the singles championships, each side exchanged breaks in the first two games. After going up a break, 4-3, Quinn fended off three break points to hold serve and then again broke Basavareddy to take a set advantage, 6-3.
The two held serve through the first eight games of the second set before the Stanford Cardinal managed to take a second-set lead. With the set at 4-4, Basavareddy broke Quinn and held to take the set and force a third, 6-4.
Quinn found himself down a break early in the third set but managed to tie it at 3-3 to get the match back on serve. After holding serve and getting the match to 6-5, Quinn saved two deciding points, breaking Basavreddy after returning his first serve to take the round of 16 match by a 6-3, 4-6, 7-5 final score.
Quinn will look to become the first Georgia player to advance to the finals of the NCAA Singles Championship since John Isner did so in 2007 and win the fifth singles national championship in program history.
"Ethan had a tremendous win today," said Coach Diaz. "These were possibly the two best freshman this year, both winners of national championships in the fall. It was a great battle for both of them today. For Ethan to come back down a break in the third just showed tremendous poise and resolve. We're so proud of him."
The round of 32 tilt featuring No. 4 Bryde and Quinn against Johns and Rodenas was the final men's doubles match of the day to finish on Wednesday evening. The Duke tandem earned an early break in the first set to go up 3-2 and eventually capitalized on the opportunity by winning the first set, 6-4. Each side held in the second set, forcing a breaker with the Bulldogs' choice for the top court looking to force a third set breaker. However, Bryde was broken on his final serve as he was looking to tie the breaker at six all, and Johns and Rodenas took the breaker and the match by a 6-4, 7-6(5) final.
Bryde, a native of Sewanee, finished with a career record of 73-58 in singles and 77-52 in doubles. He manned court three in singles and one in doubles with Quinn this past season, where he went 11-8 and 18-9, respectively.
"It's just a bittersweet ending, obviously, losing today in a close match like that," said Coach Diaz. I'm so proud of the way this season has gone for Trent and I'm so thankful to have him be a part of this program."
Results
Singles Results
Round of 64 – 05/22/23
No. 2 Ethan Quinn (UGA) def. Luc Fomba (TCU) 6-7(7), 6-2, 7-5
Dan Martin (MIA) def. Philip Henning (UGA) 7-6(4), 6-4
Round of 32 – 05/23/23
No. 2 Ethan Quinn (UGA) def. Ryan Seggerman (UNC) 6-4, 6-4
Round of 16 – 05/24/23
No. 2 Ethan Quinn (UGA) def. No. 9-16 Nishesh Basavareddy (STAN) 6-3, 4-6, 7-5
Doubles Results
Round of 32 – 05/24/23
Garrett Johns/Pedro Rodenas (DUKE) def. No. 4 Trent Bryde/Ethan Quinn (UGA) 6-4, 7-6(5)
---
T&F: UGA punched two tickets to Nationals and qualified seven in five events for quarterfinals during the first day of the NCAA East Prelims
Georgia's track and field teams punched two tickets to Nationals and qualified seven in five events for quarterfinals during the first day of the NCAA East Prelims Wednesday.
The Bulldogs qualified two competitors for the final rounds of the NCAA Championships as Marc Minichello (javelin) and Alencar Pereira (hammer throw) finished in the qualifying top 12.
Minichello opened with the competition's third-best effort of 74.74 meters/245 feet, 2 inches in the javelin to clinch the defending NCAA champion a spot in this year's meet.
Pereira, who moved from 20th in 2021 to 14th in 2022 at Nationals, built to a toss of 70.98m/232-10 in the hammer throw to take third.
Similar to the NCAA Championships, this meet is set up where one gender competes one day and then the other gender competes the next, and that pattern is followed all four days. Wednesday's competition belonged to the men and the Bulldogs put seven competitors through in five events to the men's quarterfinal round on Friday.
Keshaun Black blazed to a personal best 10.17 to be fourth in his 100-meter dash heat in 17th overall. He will race in the next round on Friday at 6:35 p.m.
Elija Godwin (45.90) and Christopher Morales Williams (46.31) went 1-2 in the second heat to finish fourth and 13th, respectively, in the 400m. The Bulldog duo races in the quarterfinal on Friday at 6:50 p.m.
Defending SEC champion Will Sumner is second in his 800m heat and 16th overall with a 1:49.35 while Clay Pender, who was forced to sit out the conference meet with an illness, sneaks in the 22nd spot with a 1:49.82. The quarterfinal in the 800m is 7:05 p.m. on Friday.
Caleb Cavanaugh runs out of the fifth heat and wins his 400m hurdles group thanks to a 49.86. He will race in the quarters on Friday at 7:25 p.m.
Matthew Boling assures his spot in the second round of the 200m after registering a season-best 20.17, which was fourth. He will line up in the quarters for a chance at Nationals on Friday at 7:50 p.m.
There are 48 competitors from the East Region in every individual event and 24 in the relays. The NCAA West Prelims is running simultaneously in Sacramento with the same format. The top 12 in each event from both regions will advance to the NCAA Outdoor Championships in Austin, Texas, on June 7-10.
One of the Bulldogs traveling as a relay alternate is the national leader in the decathlon and has earned the right to skip the Prelims by automatically qualifying for the NCAA Championships. College record holder Kyle Garland most recently won the Southeastern Conference title with a meet record score of 8,589, which ranks second on the all-time collegiate list.
The Lowdown: Minichello opened his round with a javelin toss of 74.74m/245-2 to finish third. Rocketing to second on Georgia's all-time list during the regular season, Minichello will return to the meet he won in 2022 after locking down the SEC title nearly two weeks ago in Baton Rouge.
Pereira, who hails from Sao Jose do Rio Preto, Brazil, transitioned his silver medal finish at the SEC Championships into a Nationals qualifying spot Wednesday. Improving on his second and third tosses, Pereira completed his three-throw series with a mark of 70.98m/232-10 to take third with his third-best mark of the season.
There were also seven Bulldog qualifiers for the quarterfinals on day one. A trio of Bulldogs clocked the fourth-fastest times in their events to move to the next round. Boling ran one of the country's top 15 times this year with a season-best in the 200m of 20.17. Black finished with a personal record of 20.75 to complete his competition in 28th, just outside the top 24.
Boling's training and relay partner Godwin won his heat and was fourth out of the 47 racers to advance with a 45.90 in the 400m. Godwin was third at the 2022 NCAA Championships with a then school record 44.50. Morales Williams, who was racing in his first Prelims, was one spot behind Godwin in their heat with a 46.31 to move on to Friday.
Cavanaugh earned his shot at competing at his third straight Nationals in the 400m hurdles after completing his lap in 49.86. His performance is on the heels of a career-best 49.04 in the hurdles during the SEC prelims.
The Bulldogs added another pair in the first round of the 800m, thanks to Sumner and Pender. Sumner continued his successful freshman campaign by crossing the line .01 behind the heat winner to qualify automatically with a 1:49.35. Pender surprised the field last year to advance to Nationals and is now in the 800m quarters thanks to a 1:49.82.
Black collected his first personal record of the day in the 100m, and it was enough to put him in the quarterfinals. Black's 10.17 is the sixth best in school history and was 17th in the first round.
When Do The Bulldogs Start On Thursday?
Ana da Silva begins the action for the women on Thursday in the hammer throw at 10 a.m. ET. Bella Witt is the first Lady Bulldog on the track during day two at 6 p.m. in the first round of the 100m hurdles.
Live Results: For live results between Wednesday and Saturday, please click on: http://gado.gs/aly
Live Stream: The NCAA East Prelims will be live-streamed by ESPN all four days.
Here are the link for each day:
Day 2 (Thursday) – http://gado.gs/am0
Day 3 (Friday) – http://gado.gs/am1
Day 4 (Saturday) – http://gado.gs/am2
---
WTennis: For the 18th time in 38 seasons, the University of Georgia women's tennis team concluded the season ranked in the top-5
For the 18th time in 38 seasons, the University of Georgia women's tennis team concluded the season ranked in the top-5, as announced Wednesday by the Intercollegiate Tennis Association
In 2023, Georgia finished the season ranked No. 2 with a 26-5 overall record and a 12-1 Southeastern Conference mark and reached the NCAA Tournament for the 36th consecutive year. The Bulldogs captured 18 ranked wins, including winning the program's 20th SEC title, reaching the NCAA Tournament semifinals and the ITA National Team Indoors finals. The final 2022-23 ITA singles and doubles rankings will be released Wednesday, May 31.
The Bulldogs had five players earn All-SEC honors, two named to the SEC All-Tournament team, and a pair of All-Americans. Third-ranked Lea Ma and fourth-ranked Dasha Vidmanova are currently competing in the round of 16 of the NCAA Singles Championship.
Wallace, who recently announced his retirement after 38 seasons, finished his legendary career with a 818-199 record for a .804 winning percentage. As the only women's tennis head coach to be named National Coach of the Year on four occasions, Wallace led Georgia to six national championships, 14 NCAA semifinals appearances and 20 Southeastern Conference titles, building the Georgia Bulldogs into one of the most elite programs in women's collegiate tennis.
No. 3 Lea Ma competed against No. 44 Angelica Blake from Stanford, while No. 4 seed Dasha Vidmanova squared off against No. 11 Maddy Sieg from USC. Ma, a senior from Dix Hills, New York dropped a tightly contested match to Blake in straight sets 6-4, 7-6. Vidmanova, a sophomore from Prague, Czech Republic took the first set off of Sieg, but ultimately fell in three sets 4-6, 6-2, 6-2. Vidmanova, finished the years with a team best 33-7 record, with 17 ranked victories, while Ma capped off a distinguished career with a 83-27 mark, including a 32-8 senior campaign with 16 ranked wins.
Singles Results
Round of 64
#3 Lea Ma (UGA) def. #55 Jessica Alsola (California) 6-4, 4-6, 6-4
#4 Dasha Vidmanova (UGA) def. #84 Kit Gulihur (North Florida) 4-6, 7-5, 6-3
#63 Mell Reasco (UGA) def. #8 Reese Brantmeier (North Carolina) 6-2, 2-6, 7-6(4)
Round of 32
#3 Lea Ma (UGA) def. #38 Anika Yarlagadda (North Carolina) 6-7, 6-1, 7-5
#4 Dasha Vidmanova (UGA) def. #51 Julia Fliegner (Michigan) 6-2, 6-3
# 29 Alexandra Yepifanova (Stanford) def. #63 Mell Reasco (UGA) 7-6(3), 6-3
Round of 16
#44 Angelica Blake (Stanford) def. #3 Lea Ma (UGA) 6-4, 7-6
#11 Maddy Sieg (USC) def. #4 Dasha Vidmanova (UGA) 4-6, 6-2, 6-2
Doubles Results
Round of 32
#11 Fiona Crawley and Carson Tanguilig (North Carolina) def. #25 Guillermina Grant/Mai Nirundorn (UGA) 6-4, 6-0
---
Jump To Comments